Top Quality Sushi Take-out at Kurofune
Published: January 6, 2022
Residents of the Ogibashi area of Koto-ku have another reason to be happy as Sushi Kurofune, a take-out only sushi shop serving top quality sushi at affordable prices, opened its doors for business in October 2021. On a recent afternoon, we dropped in for a chat with chef and manager Mr. Shota Ito.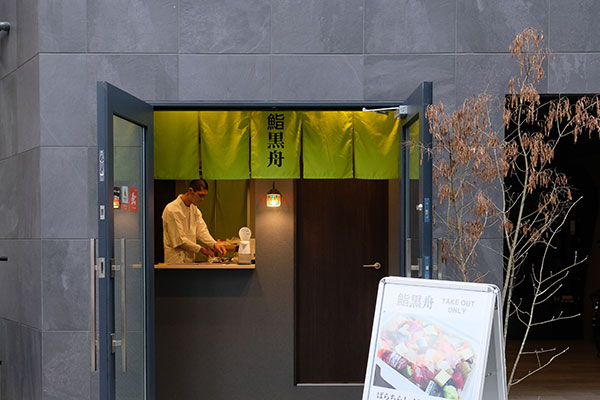 Born and raised in Mie Prefecture, Mr. Ito was a keen footballer in school before embarking on a wide and varied career as a chef. He spent five years learning his craft in a Japanese restaurant, followed by two years of work and study in a French establishment. He then joined the staff of a distinguished Ginza sushi restaurant where he worked for a further seven years before becoming independent. A long-term local resident, he was keen to open Kurofune in Koto-ku.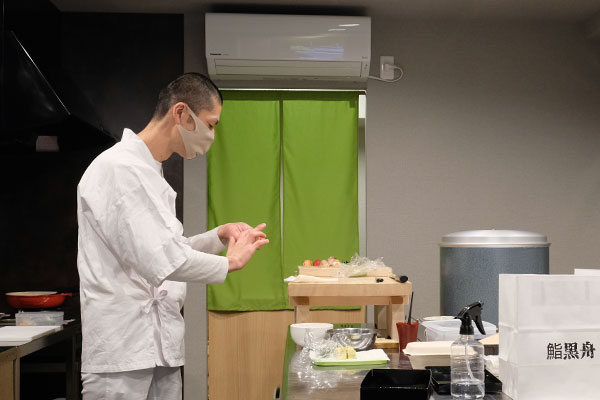 Kurofune is located midway between Sumiyoshi and Kiyosumi-shirakawa stations, just off Kiyosubashi street in a rapidly-changing residential district. It's the first dedicated sushi take-out store run by a sushi craftsman in the entire area. The fish and seafood are sourced from a broker at the Toyosu Fish Market and are of the same quality as that delivered to high-end restaurants in upscale parts of the city. Mr. Ito prepares his own gari, the palate cleansing pickled ginger, as well as kanpyo, the dried gourd used in sushi rolls. He also prepares two kinds of egg rolls (dashi maki) every day.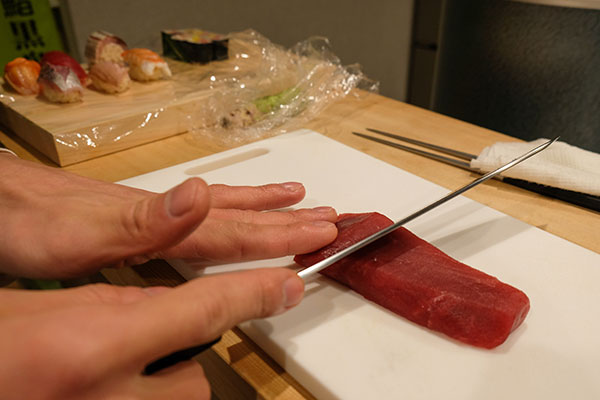 "The sushi rice has a really nice aroma from the red vinegar (akazu) that harmonises beautifully with tuna and bonito," explained Mr. Ito. "If customers express a preference when ordering I can increase or decrease the amount of rice used in each piece."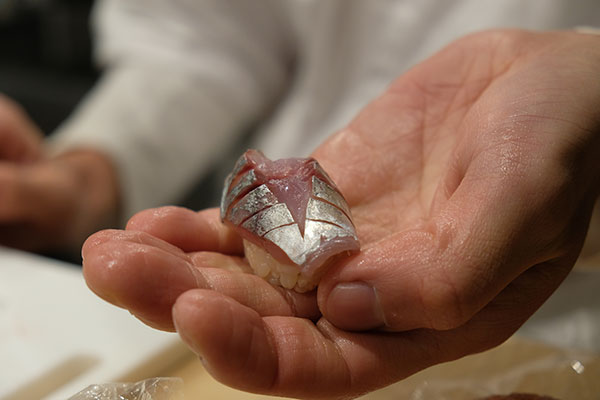 The menu is straightforward: there's nigiri sushi, the hand-pressed type and bara-chirashi, where the diced fish and vegetables sit atop a tray of rice.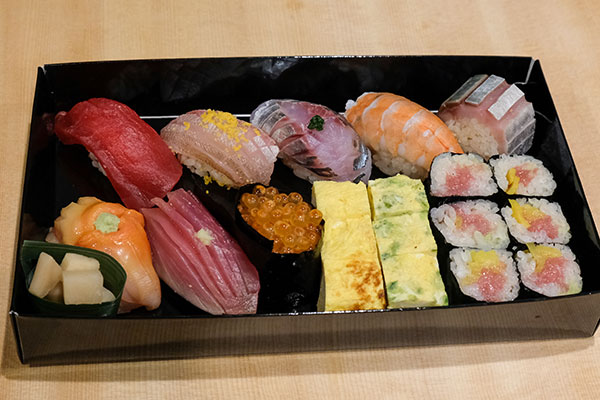 This is the Nigiri Black selection (3,300 yen). It contains eight kinds of sushi, two varieties of egg roll and tuna with takuan (pickled daikon radish) maki zushi rolls. One of the egg rolls is slightly sweet, the other is sugar free and contains dried seaweed (nori) which lends it the green tinge. The fish is beautifully cut and the pieces are large. There's another set available, the Nigiri White at 2,200 yen.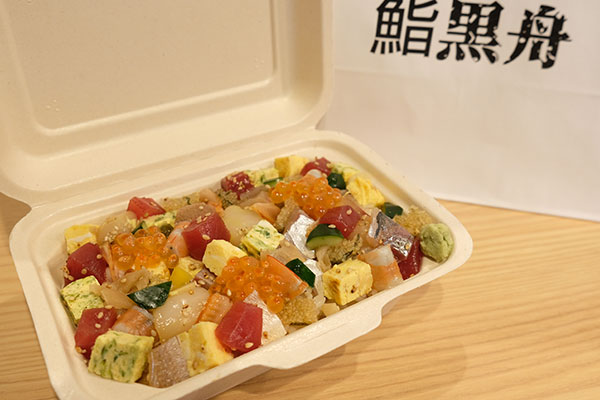 This is the Bara-chirashi White (1,600 yen). As with the nigiri sushi, Mr. Ito doesn't stint with the toppings in what makes for a luxurious lunch or dinner treat. There's a Bara-chirashi Black (2,400 yen) which features steamed abalone (awabi), an exquisite gourmet food in Japan.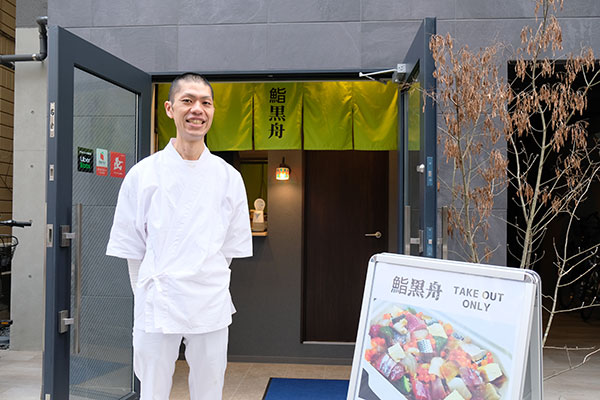 Kurofune combines high quality sushi with the ease of take out. Whether it's to eat at home or work, as a gift when visiting friends or a treat for yourself, you really can't go wrong at Kurofune. As Mr. Ito said,"We use fine quality ingredients to produce sushi that will satisfy our customers. Just give us a call!"
Story by  Stephen Spencer