Top Yakitori at Toriman
Published: March 17, 2020
Simple is best, a sentiment that anyone who has ever enjoyed Japanese yakitori can agree with wholeheartedly. Bite-size pieces of juicy fresh chicken, lightly seasoned and grilled over charcoal, washed down with a cold beer (or whatever takes your fancy) hit the spot like little else can. Toriman, the yakitori shop on Shiryokan Street near Kiyosumi-shirakawa station, has been selling the barbecued skewers to hungry locals and visitors for about 40 years now. On a recent sunny spring afternoon, I strolled down for a chat with proprietor Ms. Emiko Ouchi.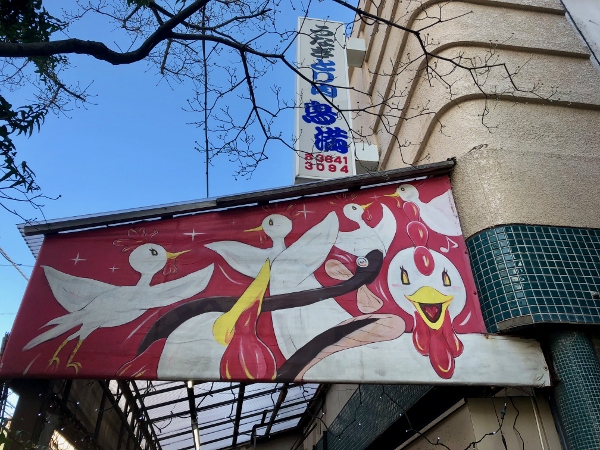 You can't miss Toriman. The bright red signage with happy, grinning chickens and eels is visible from afar and if your eyesight lacks clarity, just follow your nose. The smell of barbecuing chicken is almost irresistible.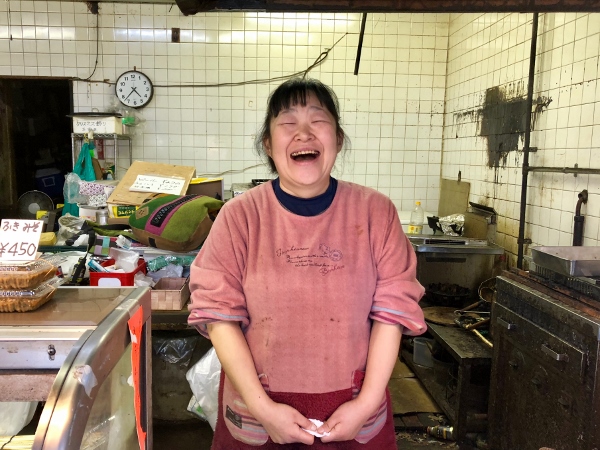 Ms. Ouchi runs the shop single-handed, except for Saturdays and Sundays when her cousin helps out. "My parents opened the original Toriman shop in Senda, Koto-ku around 50 years ago. They still work there cooking chicken, making the tare sauce, doing the buying, preparation and so on. I usually come here about 4pm, fire up the barbecue and start grilling," she said.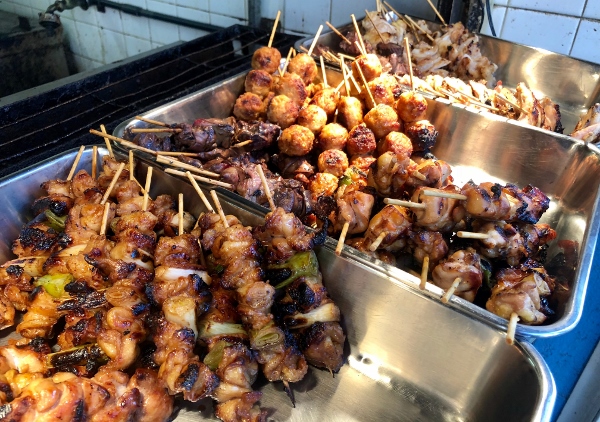 "On a weekday I reckon I make about 500 skewers, but on weekends in good weather it's upwards of 700 or even more. A lot of people visit the Kiyosumi-shirakawa area at weekends or on public holidays, with the Museum of Contemporary Art Tokyo a big draw." That's a lot of chicken!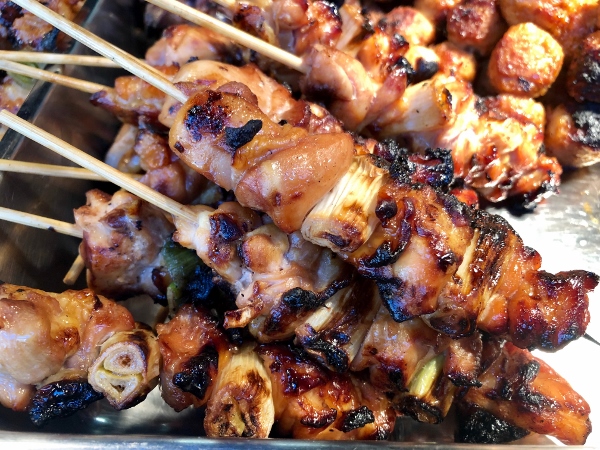 "We have a dozen or so types of yakitori but the most popular is negima (chicken thigh and negi onions) with momo (chicken thigh) in second place. My father makes the tare sauce to an old recipe; it's made with soy sauce, mirin, sake, sugar, and apples. The apples give it a little sweet and sour flavour," explains the affable Ms. Ouchi.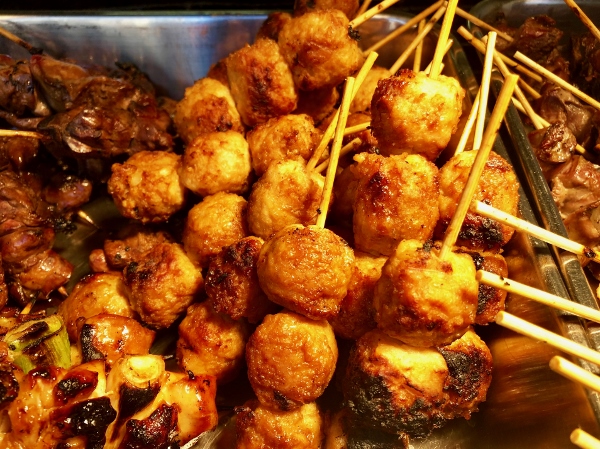 Also popular are the chicken meatballs (dango) and the chicken liver. The latter is especially soft and juicy. Yum yum!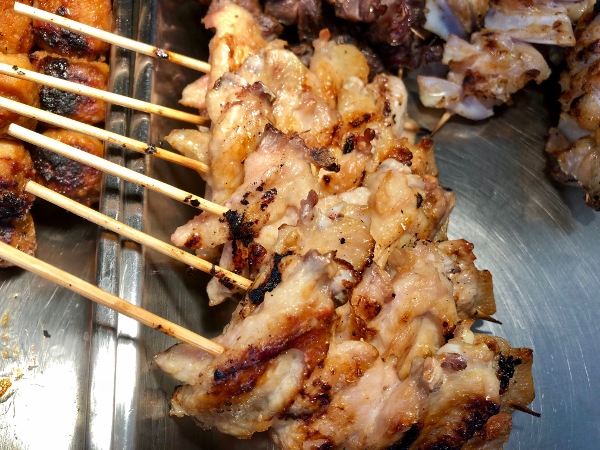 Along with the increasingly in demand chicken wings, there are crispy chicken skin (kawa), Akanedori, a high-grade chicken from Tsukuba in Ibaraki Prefecture, heart (hatsu), gizzard (sunagimo), cartilage (nankotsu), parson's nose (bonjiri) and aigamo, a cross between a mallard and a domestic duck.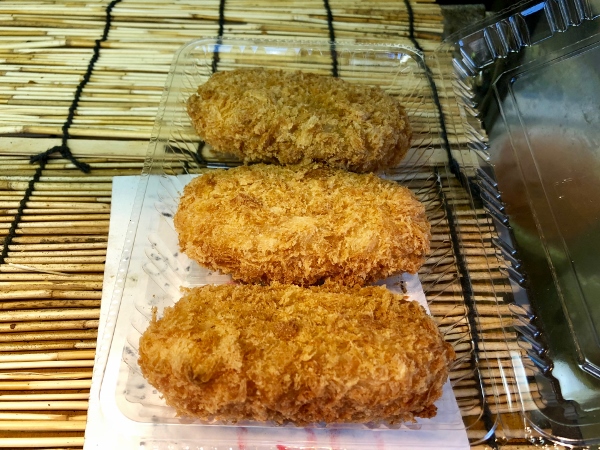 Toriman also makes a few other items, such as these chicken croquettes. "I make stuff when I feel like it," laughs Ms. Ouchi. "Daikon radish and chicken wings, simmered chicken and vegetables (nimono), chicken roll (chicken chashu); things like that." Broiled eel is also on the menu, along with eel liver!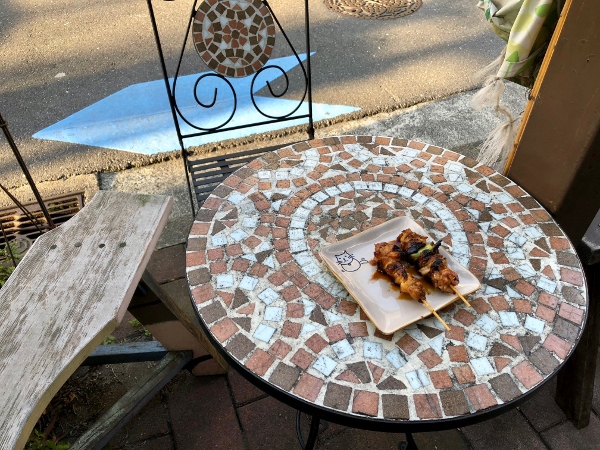 There's a steady stream of customers as we speak. Mums and kids returning from school, homeward bound workers picking up something to go with a relaxing drink, local residents dropping by for a chat; it's a very pleasant atmosphere on a warm and sunny afternoon. There are a few seats outside where customers can take the weight off their feet. "The liquor shop next door sells alcoholic and soft drinks; you can sit here to eat and drink," she explains. "We have a liquor licence so we can sell beer on Sundays when the shop is closed." Doesn't that sound great!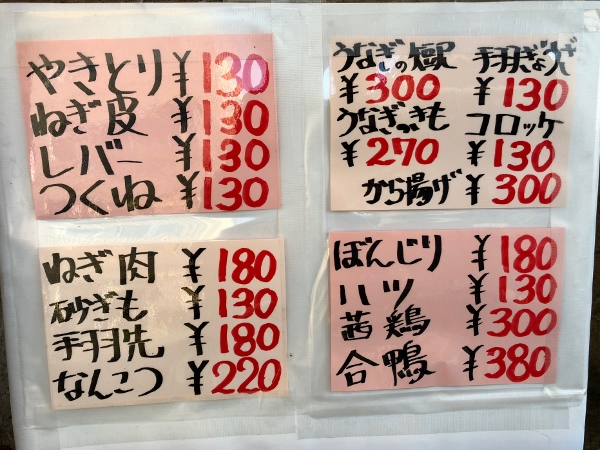 Prices are very reasonable, too. Chicken, skin and negi onion, liver and minced chicken balls all 130 yen, with chicken and negi onion (negima) at 180 yen.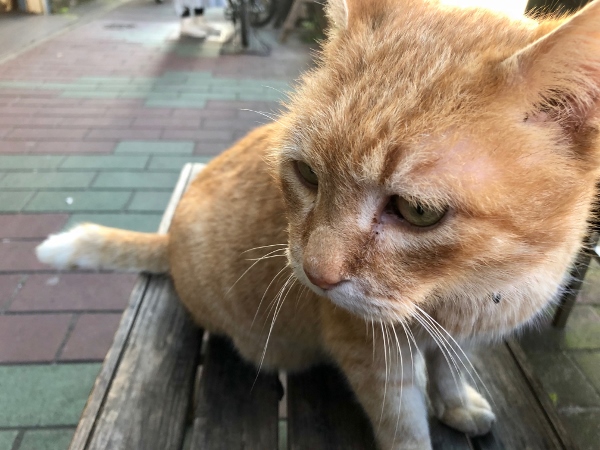 While Toriman and Ms. Ouchi frequently feature in the media, the real star of the show is 18-year-old Tompei the cat. "Many customers drop in to see him and say hello," she explains. Indeed, he's very friendly and pops out to get acquainted. "He's been featured in magazines several times and was a star of the Neko Baka (cat crazy) TV channel a few years ago."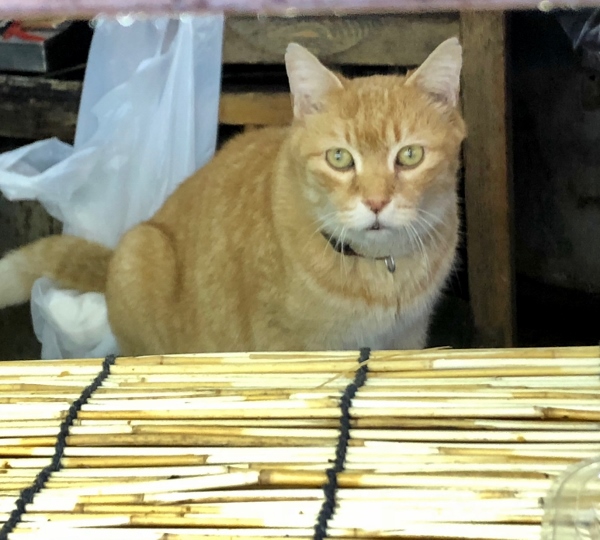 "He sleeps in the shop but doesn't eat chicken," Ms. Ouchi says, laughing. "He only eats cat food." Which is probably just as well!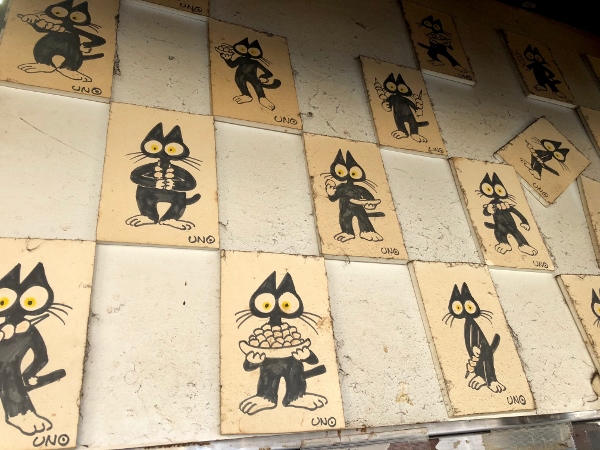 In fact, there are cats wherever you look!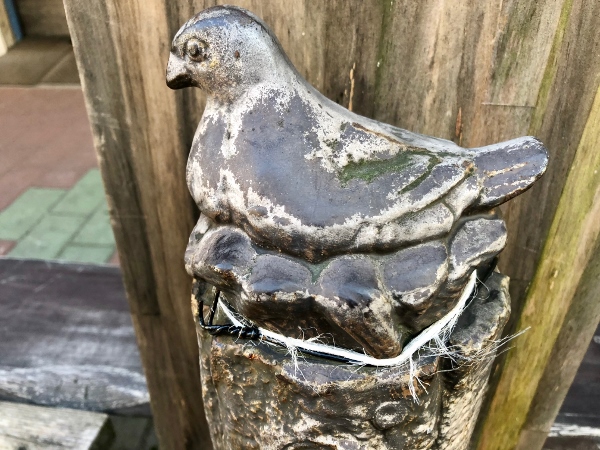 And chickens, of course.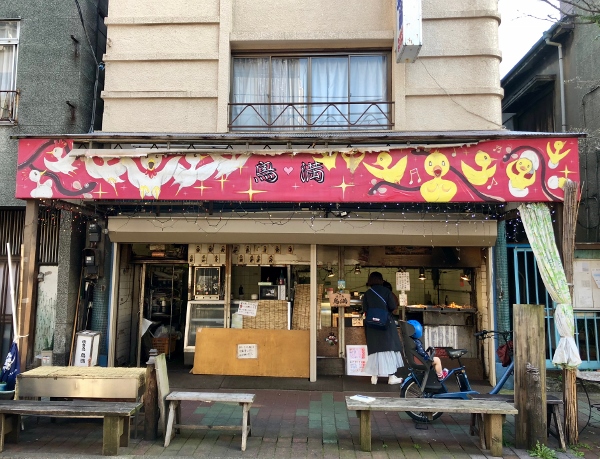 "If you're in the Kiyosumi-shirakawa area after 4pm from Thursdays to Sundays, why not drop by and enjoy the real taste of traditional Japanese yakitori," says Ms. Ouchi. Why not indeed, as there's so much to see in the area: riverside walks, the Edo Fukagawa Museum, parks, gardens, temples, unique shops and the Museum of Contemporary Art Tokyo. It's a great place to spend a few hours and work up a hunger. She and Tompei the cat will be waiting for you!
Story and some photographs by Stephen Spencer