This shop will be closed for preparation of relocation from May 28, 2019. Please wait for a while until it reopens.
In recent years, the Monzen-nakacho area has become more and more popular. Many new restaurants have opened, offering a wide choice of delicious food. One of these new restaurants caught my attention: Torisand unmarl.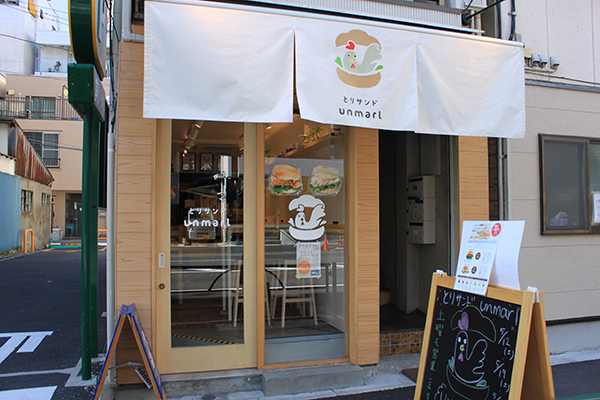 Please enter, it's open!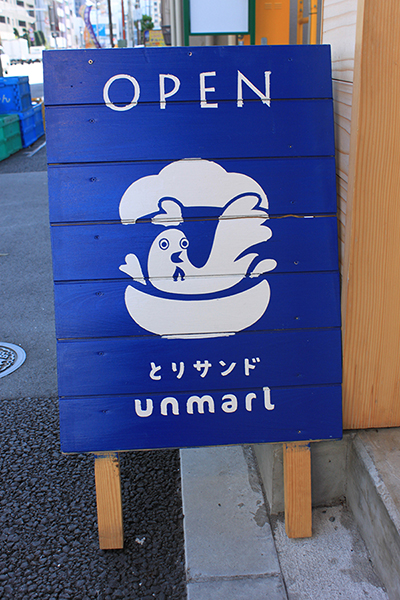 Torisand unmarl is a small restaurant specializing in chicken burgers. It opened in September, 2017, and is seeing growing success especially with healthy burger lovers.
Ms. Yamaguchi is the energetic and motivated owner of Torisand unmarl. "I've had different jobs in the past. Basically, I'm a designer. I wasn't predestined to own a restaurant. But after many years, I thought that opening a restaurant could be something interesting and fun."
Ms. Yamaguchi works with a team of seven people. Her right-hand man, a manager with 20 years of experience, is in charge of the kitchen. Everything is homemade at Torisand unmarl!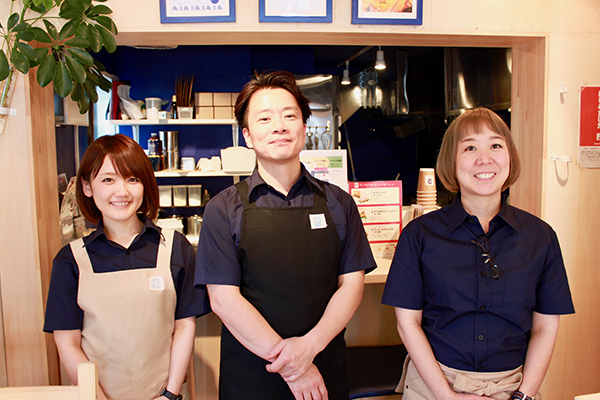 Ms. Yamaguchi (on the left), her manager (in the middle) and a member of the staff.
Having a passion for chicken meat?
When I asked Ms. Yamaguchi why she offers "only" chicken burgers, she answered: "First, it's because I love chicken! Secondly, it's a healthy food option and I wanted to cook something original in my restaurant!"
Many choices for your burger!
What is on the menu of this original restaurant? A huge variety of ingredients offering you many options for enjoying your chicken burger! Variety of choice is an important point for Ms. Yamaguchi. It's the basic concept underlying the restaurant.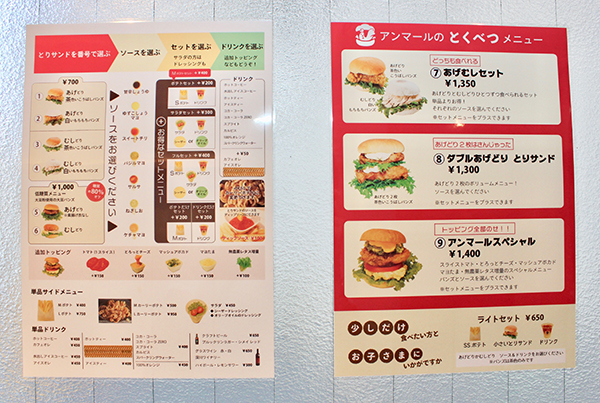 On the menu, there are two options for how the chicken is cooked: fried or steamed. You can add to your burger a wide range of toppings like sliced tomatoes, mashed avocado, organic lettuce, etc.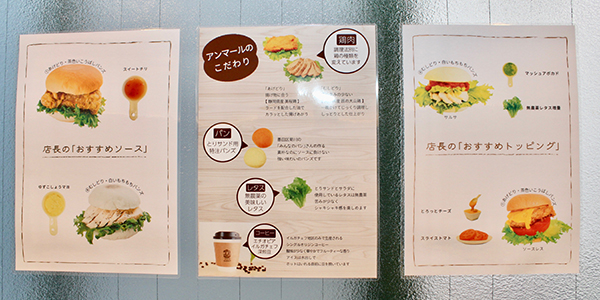 Different sets are available, allowing you to accompany your burger with French fries, salad, and a drink of your choice.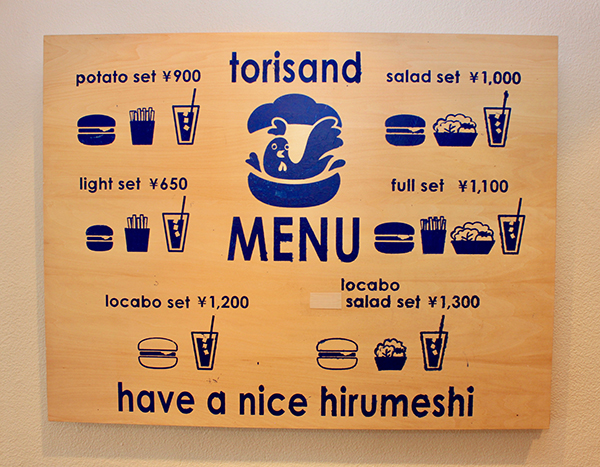 Burgers are served with one of seven homemade sauces of your choice: sweet and sour soy sauce, a pepper and yuzu (a Japanese citrus) mayonnaise, sweet chilli, basil mayonnaise, salsa, onions, and ketchup mayonnaise. Impossible not to find something for everyone!
The buns are prepared fresh daily by a bakery in the Sumida area. "It's the only thing we don't make here," explained Ms. Yamaguchi. Three kinds of bun are offered: brown bun which is a bit crispy, white bun which is softer, and for people paying attention to their diet, low-carbohydrate bun made with soy flour.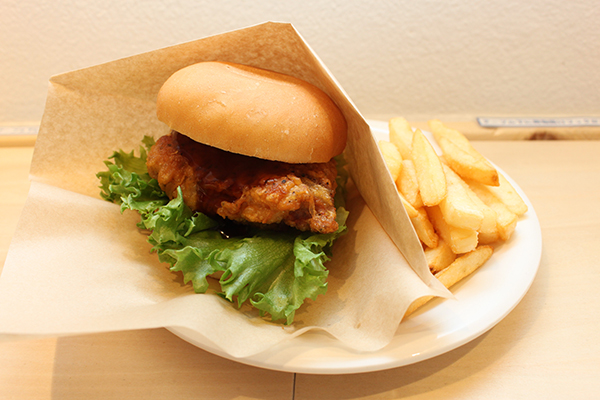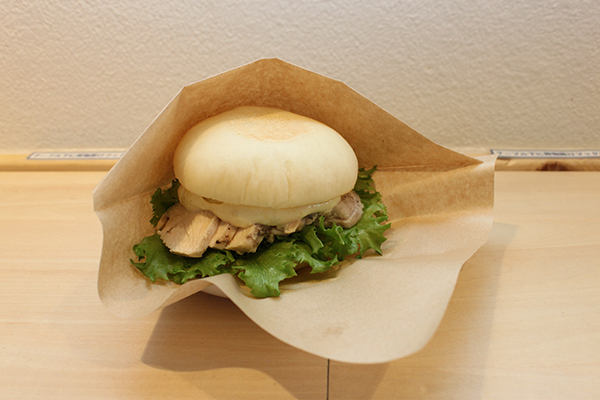 What is Ms. Yamaguchi's recommendation? "Try the brown bun with fried chicken and sweet and sour soy sauce, it's definitely our bestseller!" And so I did! The burger was delicious! The bun, chicken meat, and sauce are all well-balanced. The chicken meat is juicy, and the sauce is perfectly "sweet and sour". Yummy!
In addition, Torisand unmarl supports local producers. The shop offers the opportunity to taste local wine produced in the Fukagawa area. Pairing wine and burger may become a new trend in town?
"I love to hear customers saying that their meal was good. I'm happy when they come again. It's very rewarding and makes my day," said a smiling Ms. Yamaguchi.
And for sure, I'll be returning to this delicious burger restaurant. There are so many variations to taste!
Story and Photos by Aline Lambelet