Classic Chinese at Totenko Fukagawaten
Published: February 19, 2019
The venerable restaurant chain Totenko has been serving top-quality Chinese cuisine since 1961, when it opened its doors in Ueno. In the intervening years, the number of restaurants has grown to 20, with half in Tokyo. On a recent spring afternoon, we visited Totenko Fukagawaten, located on the 5th floor of the Akafudado building, just one minute's walk from Monzen-nakacho Station.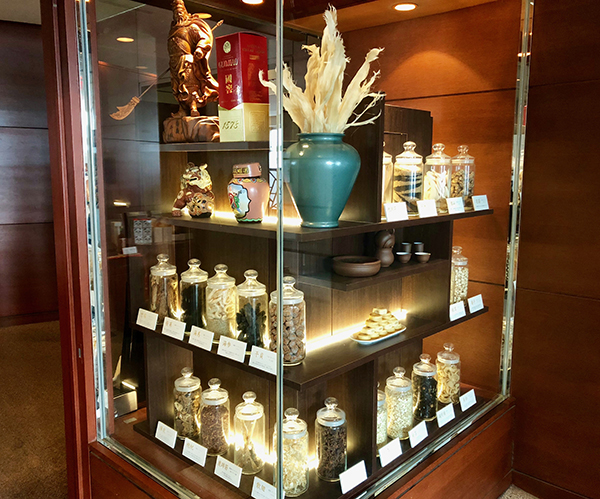 Visitors are greeted by an illuminated display of jars containing some of the more exotic ingredients used by the Totenko chefs.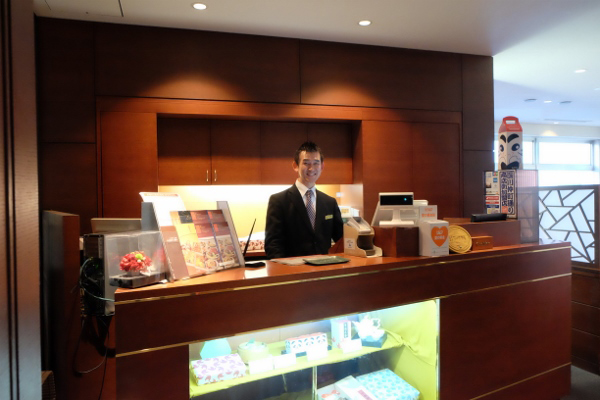 The dapper figure of manager Mr. Sato is usually to be found behind the front desk. Mr. Sato is a great supporter of the Fukagawa Festival, held in August every year, that features 120 portable shrines paraded over an 8 km course and attracts around 300,000 people. It seems he would like to be carrying a portable shrine, but Festival Day is an extremely busy one for Totenko.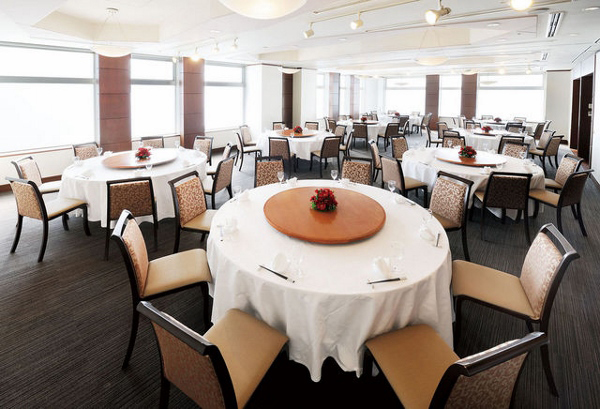 The main dining room can accommodate 100 diners. Totenko Fukagawaten is very popular at lunchtime, especially on weekends, so diners are advised to arrive a little earlier or later than usual.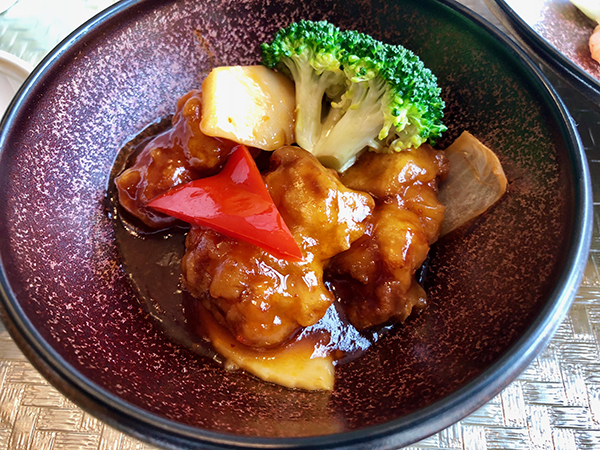 The menu at Totenko features a range of courses, an a la carte menu and a series of lunch sets. The 1,200 yen lunch sets feature a main dish such as sweet and sour pork, shrimp in chili sauce or mapo dofu with soup, rice, pickles, dim sum, and dessert. The 1,600 yen lunch features two main dishes and an extra dish as well. Totenko is renowned for its sweet and sour pork which certainly looks delicious.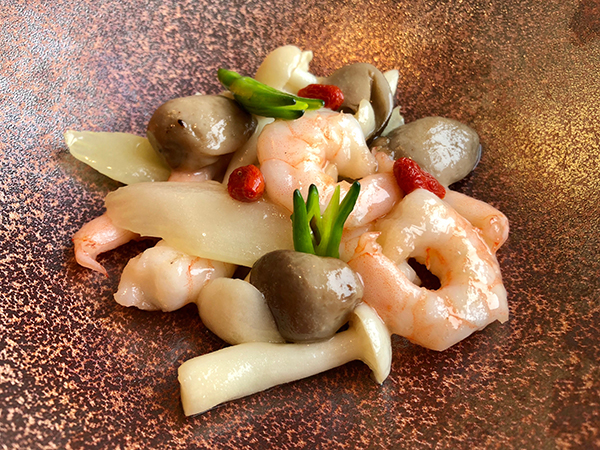 Not only are the ingredients of the highest quality, the presentation is aesthetically pleasing. The menus change frequently, depending on the season, and special menus are available during the peak periods. Party courses are available from 5,000 yen, with an all-you-can-drink service for an additional 2,000 or 2,500 yen including Chinese rice wine (shokoshu).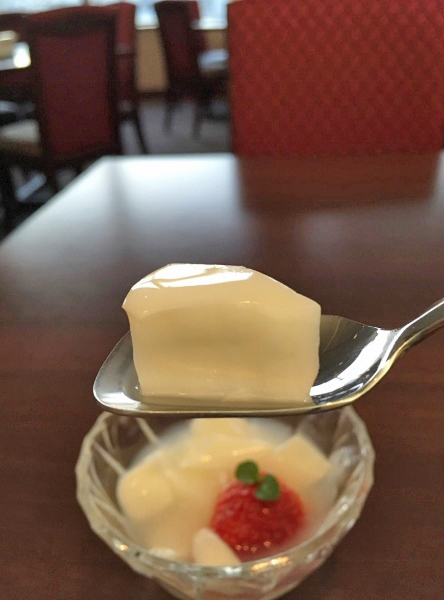 The ever popular almond tofu is a mainstay of the dessert menu, alongside mango pudding.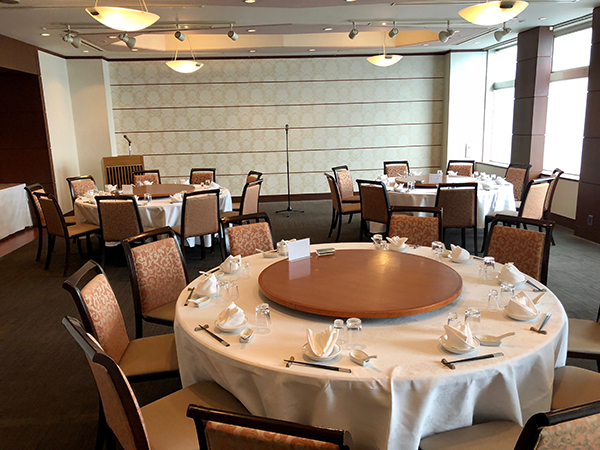 Aside from the main dining room Totenko boasts several banquet rooms, the largest of which features a sound system. Given its proximity to both Fukagawa Fudo temple and Tomioka Hachimangu shrine, Totenko is a popular destination for families visiting on special occasions such as New Year, the spring and autumn equinoxes, and the Fukagawa Festival in August. The busiest period is the Shichi-go-san weekend in November when seven year old girls, five year old boys and three year old girls wear traditional attire and visit a shrine with their entire family. After praying for their health, the family enjoys a celebratory dinner and Totenko is a popular choice.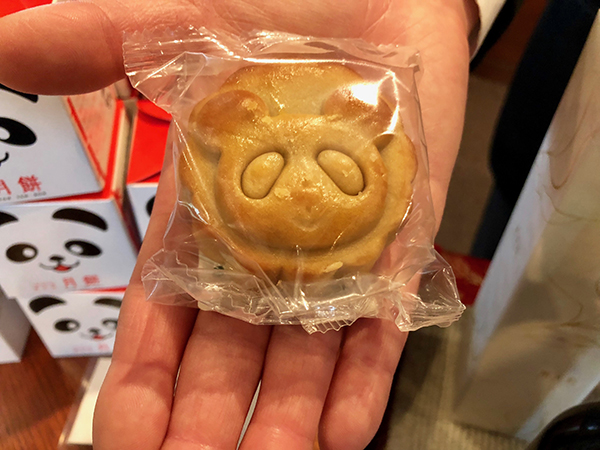 Totenko has a small but exquisite selection of souvenir items. Pandas have been the symbol of Ueno, home of Ueno Zoo, since 1972 and are represented by steamed pork buns and traditional mooncakes.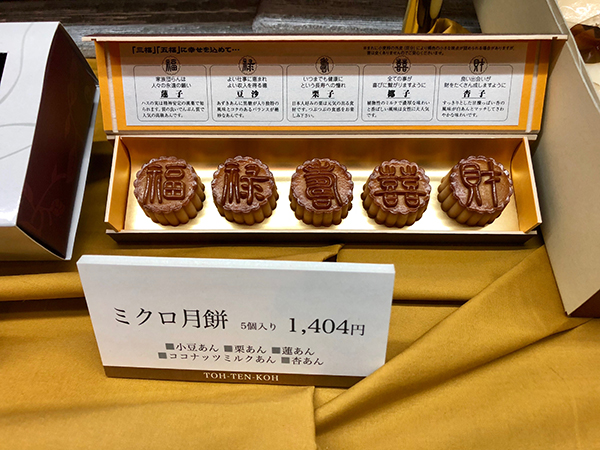 There is even a mini-mooncake selection.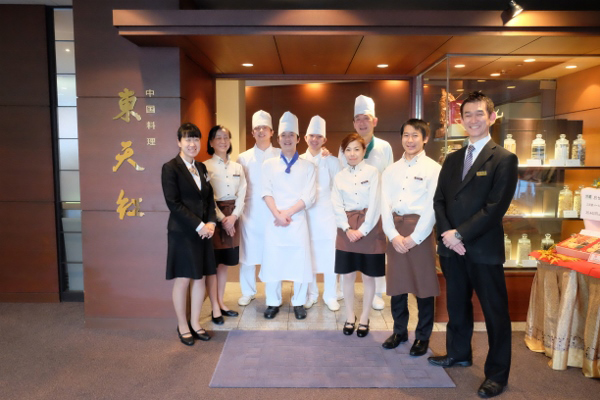 Totenko is noted for its superior food, impeccable service and superb presentation. Whatever your desire, from a solo lunch to a banquet with 100 guests, Mr. Sato and his staff of immaculate professionals are at your service!
Story and Photos by Stephen Spencer