Training Without Tears at Harmony Body
Published: October 29, 2021
Personal training is currently enjoying a surge in popularity, propelled by the pandemic and many people's desire for unique tailor-made programmes. Mr.              Yoichi Tokuda, who runs Personal Training Harmony Body in Monzen-nakacho, has been ahead of the curve for many years, as I discovered on a recent visit to his private studio.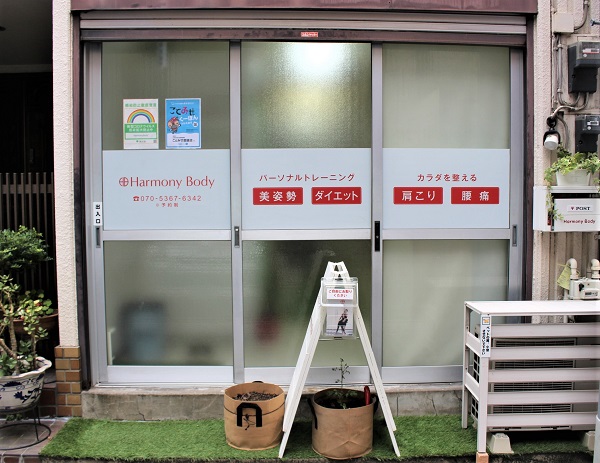 Located just 3 minutes' walk from Monzen-nakacho station on a quiet back street, Harmony Body has been open for business for eight years now.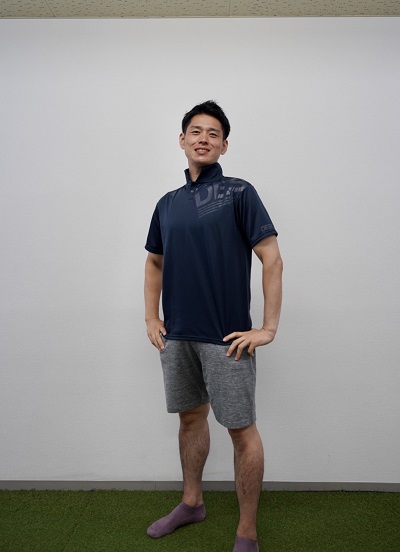 "I was born in Asahikawa in Hokkaido and played baseball right through school. In the summer when I was 15 I read a book about baseball training in order to improve my game. By following the steps outlined in the book I was able to extend the distance I could hit the ball from 50 to 90 metres. I was both amazed and very impressed, resolving there and then to become a trainer myself. In high school our team was fortunate enough to have a trainer who came in to coach us so I was able to see a professional up close," explained Mr. Tokuda.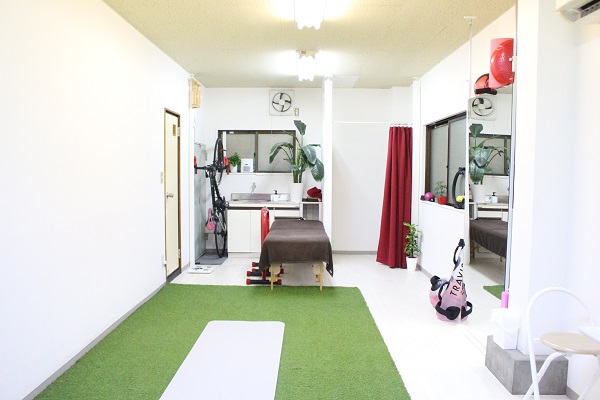 "I came to Tokyo, attended a vocational training school and soon found work in a sports gym. In order to gain a better understanding of the body, I worked as an assistant in an osteopathic clinic, gained a Pilates instructor licence and also studied yoga. I became independent in 2013, opening my own place here in Monzen-nakacho as it's a busy area with a good balance of business people and local residents. I moved a couple of times but I've been at this address for two and a half years now. I live ten minutes away by bike so that's convenient too," he explained. The space, formerly an office, is light and airy with touches of colour here and there, a comfortable place in which to exercise.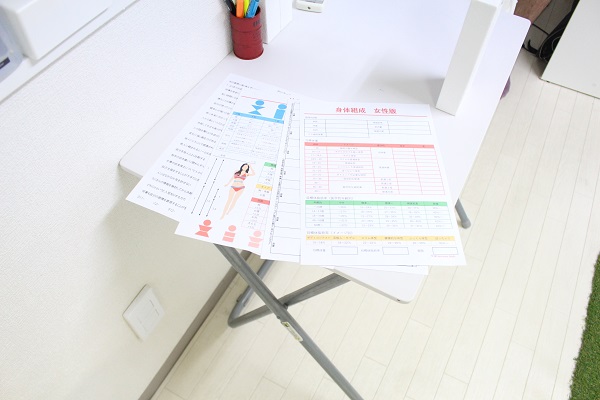 Each new customer at Harmony Body starts with a counselling session to discuss targets and aims. Measurements are taken, then Mr. Tokuda begins the process of developing a unique programme of exercises, diet and training to achieve those goals.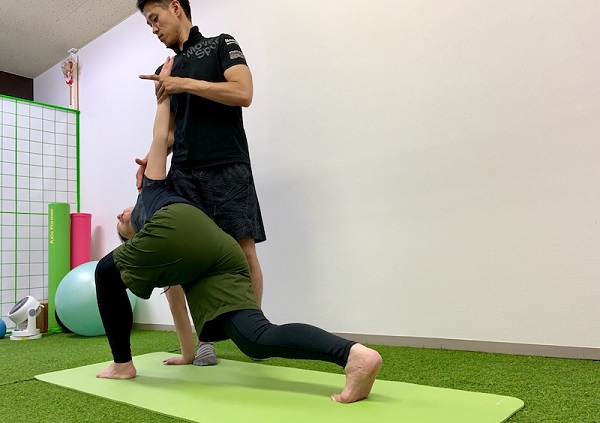 "Something like 80% of the students are women in their 30s to 50s," explained Mr. Tokuda. "The reasons for beginning a training programme are multifold: dieting, improved posture, regaining figure after childbirth, general health, improved strength and stamina for work, and many more. Also, as health and exercise awareness has increased during the pandemic, many people realise they must exercise now for their future health. We don't use machines or dumbbells here, so the number of male students is far fewer. The vast majority of the men are 30 to 40 year-olds who wish to improve their golf game."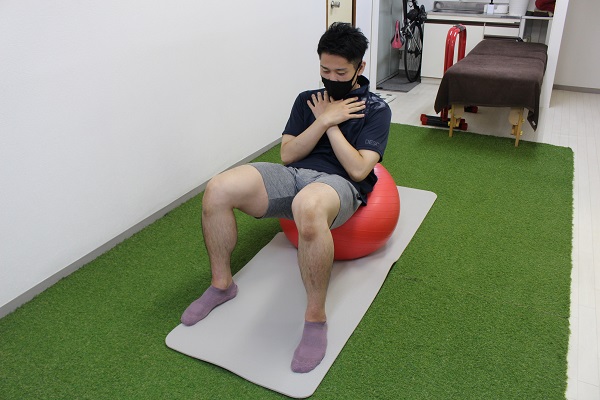 "Many students suffer from modern lifestyle problems such as lower back pain, round shoulders, stiff shoulders and being overweight owing to a sedentary working life. About 30% are teleworkers, I think." As he explains, "Repeating the same rote exercises decreases their efficacy after a while, so we vary the menu as much as possible." Balance ball exercises were inspired by the teachings of Joseph Pilates, founder of the system of exercises that bear his name.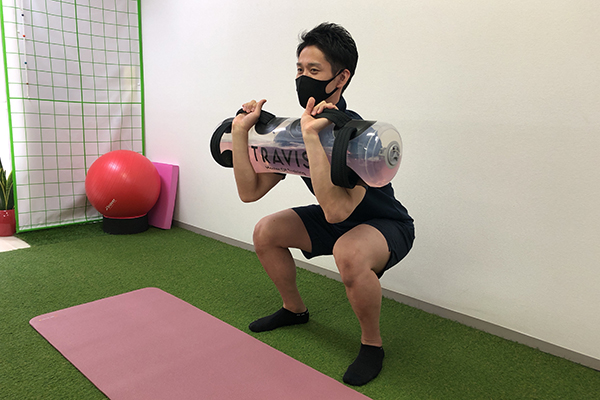 Instead of machines or weights, the programmes at Harmony Body contain Pilates, yoga, stretching and exercises that use the student's own body weight, amongst many other things. This water-filled tube weighed only 10kgs but was extremely difficult to handle and maintain a perfect balance while doing squats.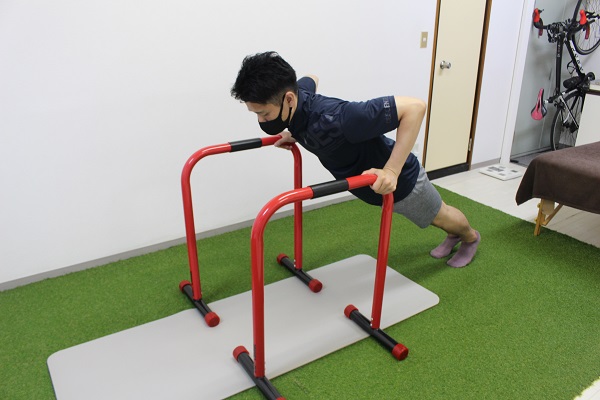 The bars are used for press ups.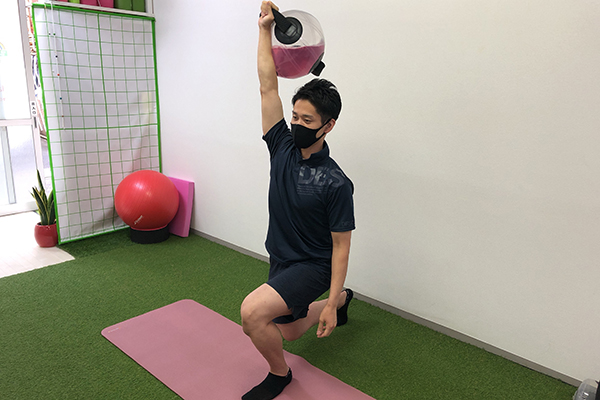 Another water-filled ball is used to strengthen the core muscles.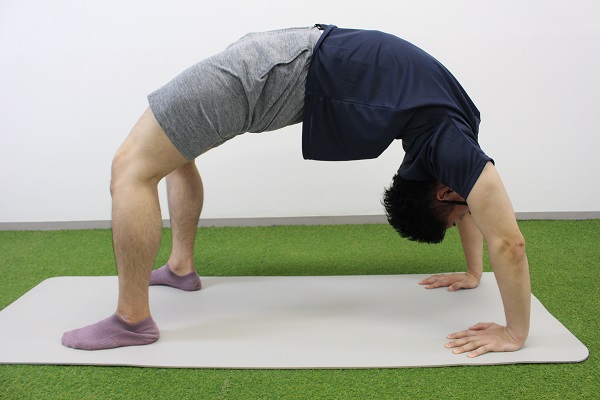 The tempo is brisk with many variations.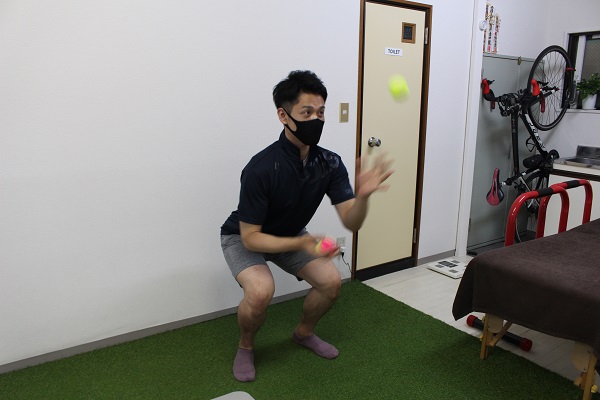 Juggling tennis balls while doing squats may seem like a party trick but has solid health benefits, as Mr. Tokuda explained, "If people focus on the same point without moving for extended periods of time it stiffens the neck muscles, leading to stiff shoulders. If you can loosen the neck muscles, it will resolve the shoulder problem."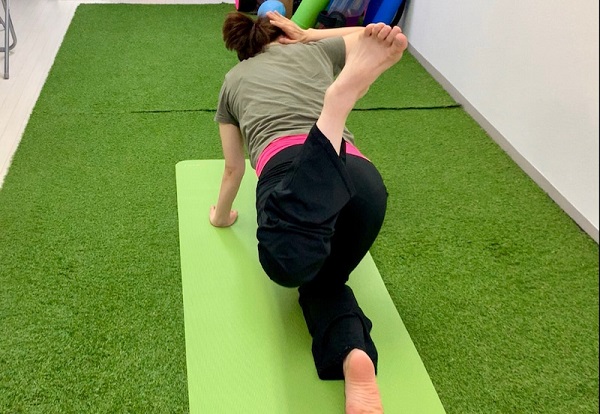 Harmony Body is of course completely private, with only one student per hour. "I'd say around 60% of the students come once a week, 30% once every two weeks and 10% twice a week. There's homework of course, which is vital. I also give advice on lifestyle changes, such as diet and sleeping. It's very important to get up at the same time every morning; you don't need to sleep at the same time every night but getting up at the same time in the morning is good for your well-being," he explained.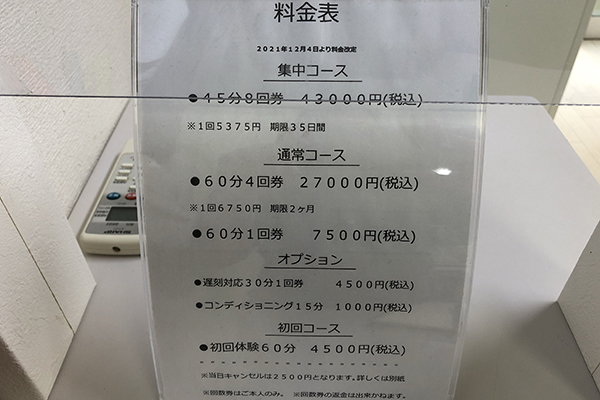 Prices are very reasonable. Harmony Body uses the ticket system: one 60 minute class is 7,500 yen but 4 tickets are 27,000 yen, with a time limit of two months for them to be used. The 45 minute class tickets are 5,375 yen each with a set of 8 for 43,000 yen. The time limit for these is 35 days. As Mr. Tokuda said, "It's important to continue so the flexibility offered by the ticket system and our opening ours is convenient for the students,"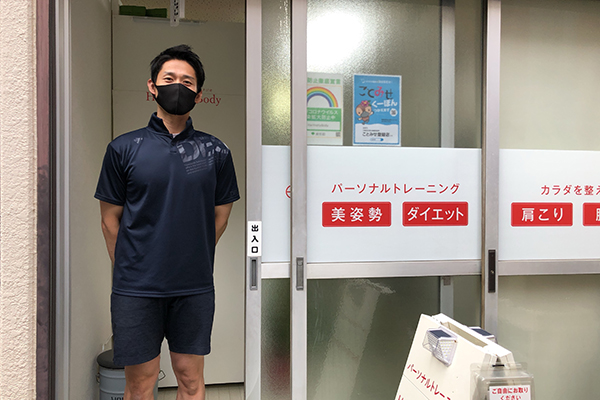 With nearly 20 years experience in a wide range of training styles Mr. Tokuda is the ideal trainer, whatever your targets. Why not give him a call or drop in for a chat. Trial lessons of one hour are available for just 4500 yen, including tax.
Story and some photos by Stephen Spencer