A large part of Koto-ku's charm is its appealing mixture of the old and new, the ultra-modern cheek by jowl with the traditional spirit of the old town area of Edo, as Tokyo was once called. Not far from the sleek towers and malls of Toyosu we visited the karaoke bar Anzu, just off Eitai Street near Monzen-nakacho Station. Our host was the Koto-ku born and raised Ms. Ueno.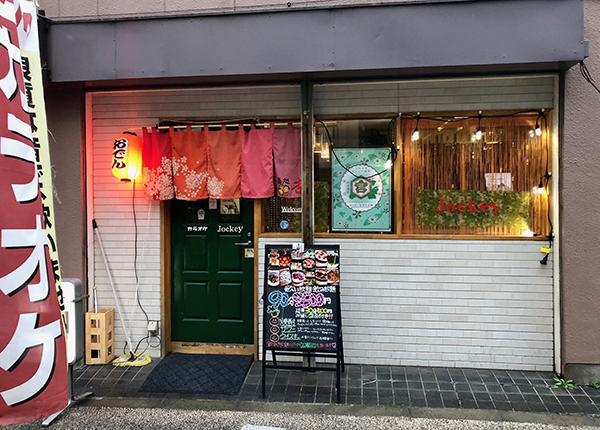 "I was born in Kameido and now live in Shiohama," says the warm and kindly Ms. Ueno. "I worked as a care helper for many years then obtained a licence and ran a Japanese pub (izakaya) in Toyocho called Anzu. I'd always wanted to manage my own place and enjoyed building up the business." Anzu is Japanese for apricot, a fruit that features in the bar's signature drink. "After 15 years in Toyocho we had to relocate and moved here in December 2017. The premises were what is called a "snack" in Japan. I prepare the food as I did before and the customers can enjoy karaoke."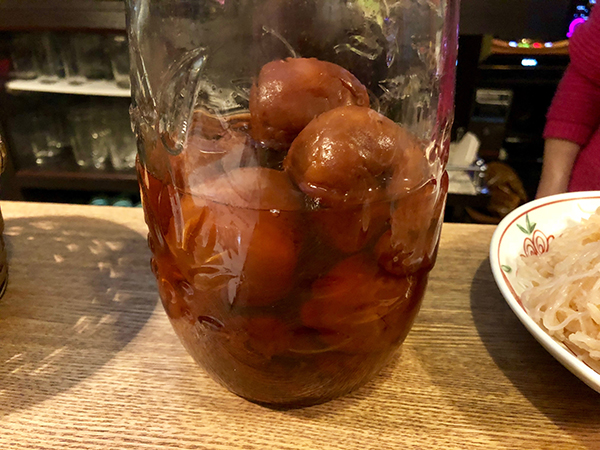 Ms. Ueno prepares the apricot beverage herself, adding rock sugar and white liquor to the fruit, then steeping it for a good long time.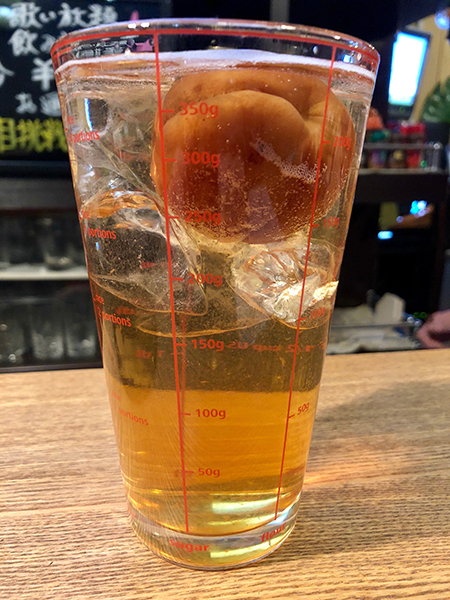 When ready, the apricot liquor is too potent to drink straight, so it is mixed with soda. I was expecting a similar flavour to the very popular plum wine (umeshu), which is both sweet and a little sour, but the apricot version was far more rounded and not sour at all. It was very refreshing and easy to drink, even on a chilly winter's afternoon. One can imagine it would be a most welcome thirst-quencher on a sultry summer's day. After finishing the glass, you can eat the apricot for an extra kick of alcohol! Very good value at 600 yen.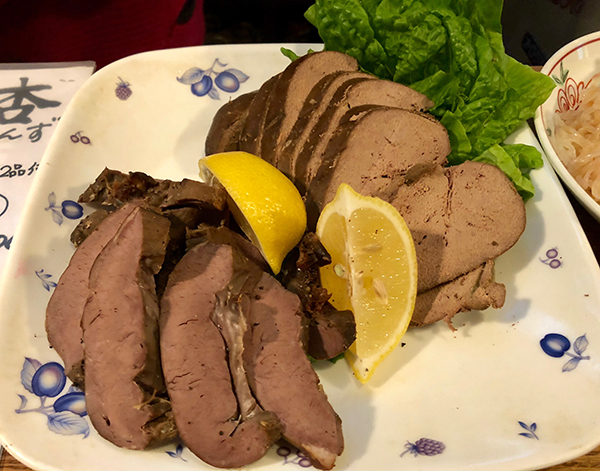 Ms. Ueno is a keen smoker of food and was insistent that we try the smoked liver and pig's heart. This was fantastic, exceptionally tasty. I'd never eaten smoked liver before and pig's heart only grilled. Heart, known as haatsu, is a popular item on the menu in grilled offal (horumon) restaurants. The rich, smokey flavour was very appealing. "I pack the heart in salt for a week then smoke them," said Ms. Ueno.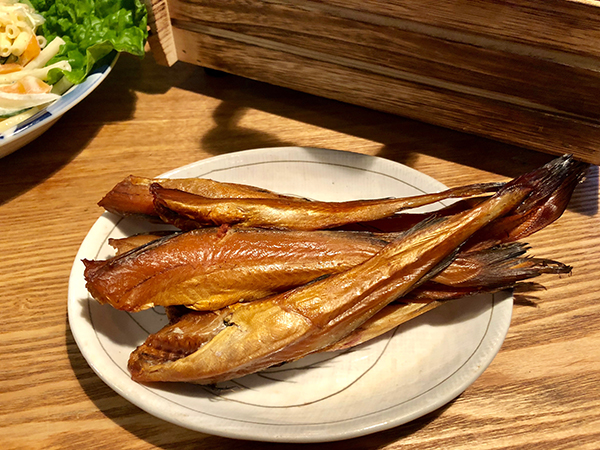 These salted cod fish (himetara) are first air-dried and then given the smoke treatment by Ms. Ueno. It's another strong flavour and definitely one to be enjoyed with a glass of shochu, the potent spirit distilled from sweet potatoes, barley or rice. After the apricot liquor shochu is the drink of choice at Anzu and Ms. Ueno stocks a fine selection.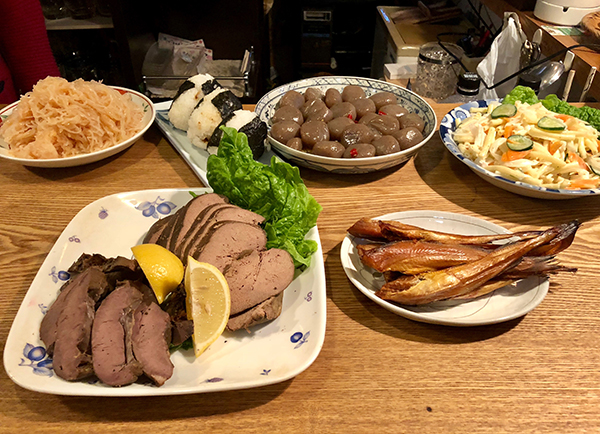 Anzu has a fine spread of counter food and the skilful Ms. Ueno can whip up a variety of dishes as well.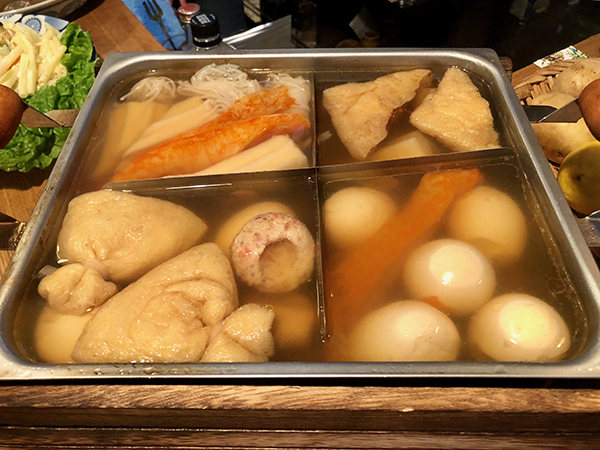 A warming selection of oden bubbles away in its pot.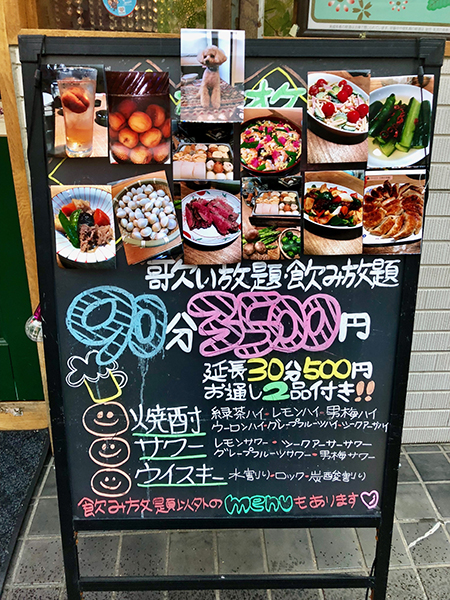 Customers wishing to sing, drink, and eat can settle in with the 90 minutes all-you-can-sing-and-drink special for just 3500 yen, with two dishes of food. Drinks and dishes can be ordered individually of course and are reasonably priced.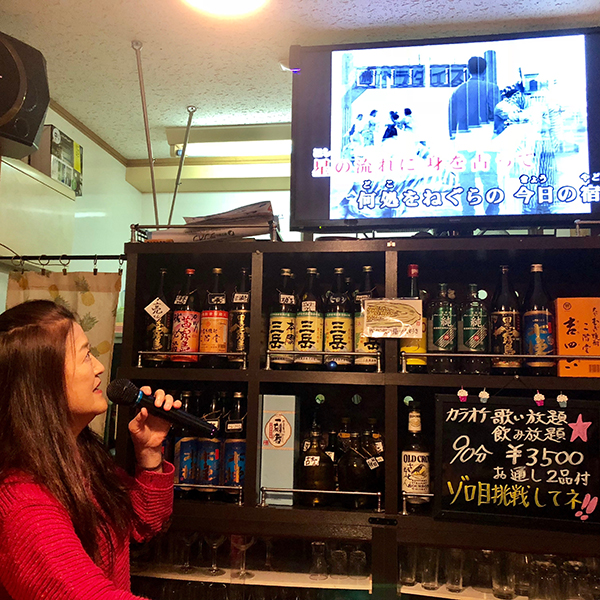 Ms. Ueno fires up the karaoke machine and regales us with a fine rendition of a post-war classic. "The karaoke machine will grade your vocal performance," she says, "and if you get a "zorome" score with the same number repeated consecutively you can win a prize." Needless to say, Ms. Ueno has a wonderful voice! She's also something of a local historian and has a fund of fascinating stories about life in Koto-ku in days gone by.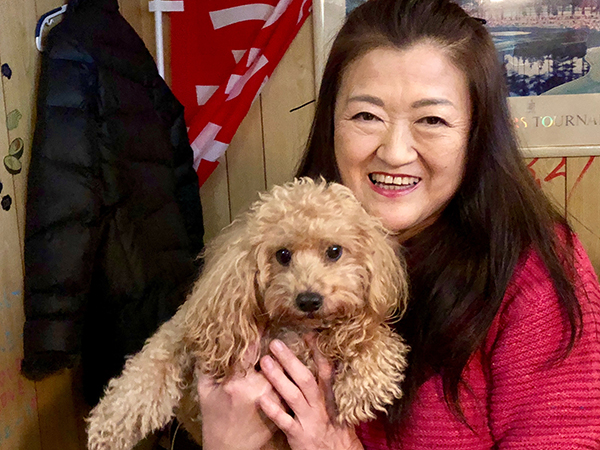 Weekends are busy at Anzu, so you'd better arrive early to get a seat at the counter. Guri-chan, the toy poodle, is usually assisting his mistress, largely by standing on his hind legs and windmilling his front paws. He's a cute little scamp and very popular with the customers. Anzu is a great karaoke pub in the classic old town style. If you're in the mood for a song and a few drinks after work, or a second bar to relax in after eating dinner, you can't go wrong!
Story and Photos by Stephen Spencer