Vintage Imported Clothing at Chaperoni
Published: October 24, 2022
Chaperoni is a vintage clothing store specialising in mainly North American apparel from the 1960s to the 1990s. Located on Shiryokan street just five minutes' walk from Kiyosumi-shirakawa station, Chaperoni opened its doors in July 2022 and is already proving a great hit with locals and visitors alike. I dropped in for a chat with proprietor Mr. Ryo Saito on a recent autumn afternoon.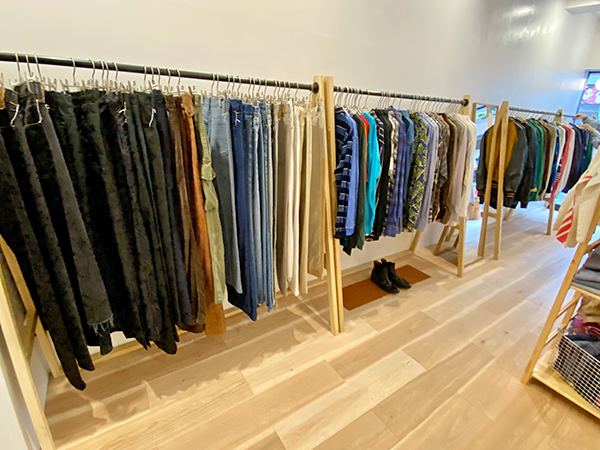 The racks and shelves in the spacious and well-lit shop were groaning with a stunning selection of vintage items, especially sportswear, shirts, and dresses.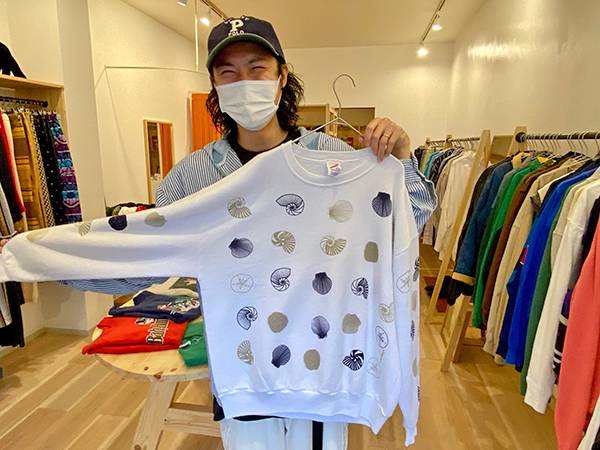 The youthful and ebullient Mr. Saito attended fashion design college and spent many years working in the clothing wholesale business before branching out and opening his own shop. "I often visited the cafes and restaurants in Kiyosumi-shirakawa with friends and noticed there were no vintage clothes shops. I really like the area so I was thrilled to open my own business here."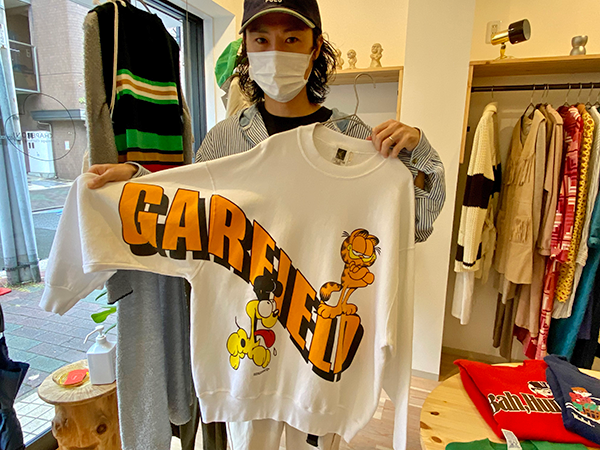 The 80s and 90s revival is still in full flow. Those to whom this is new will be delighted with the selections at Chaperoni, while it will be very nostalgic for those who wore these clothes the first time around.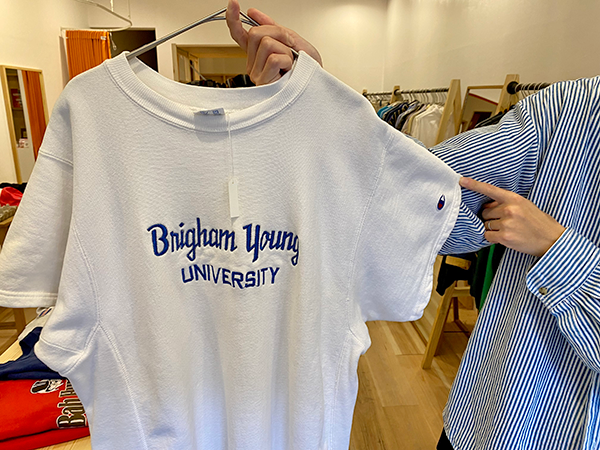 Items such as this rare 1980s 90% cotton, reverse weave warm-up shirt made by a currently popular brand are in great demand (14,800 yen). As Mr. Saito explained, "Sportswear from the 80s and 90s has good design and is made from high quality material that has lasted very well. We can wear these items comfortably now."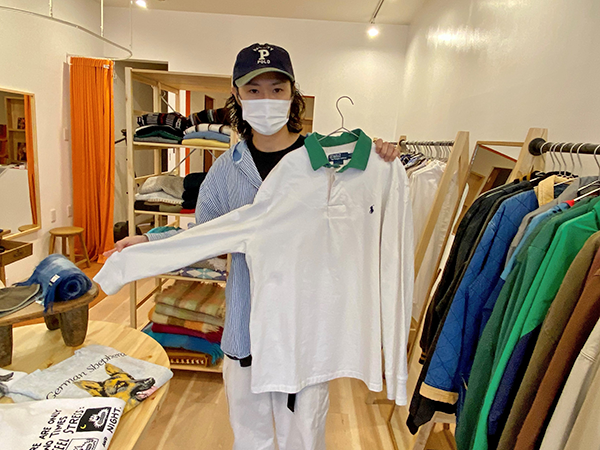 So much of today's popular fashion is genderless, even this XL rugby shirt (6800 yen).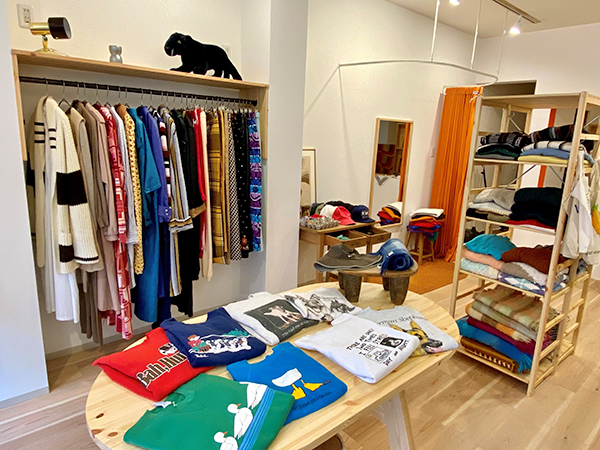 It's a time machine of 70s polyester, 90s animal print sweatshirts, and vintage knits. Wonderful!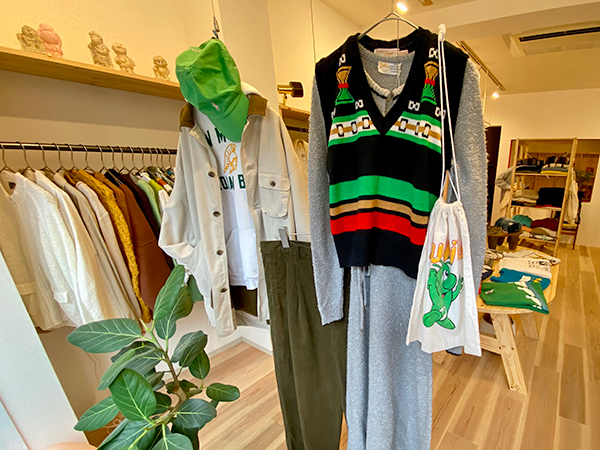 As autumn fades into winter it's time to break out the 90s nostalgia.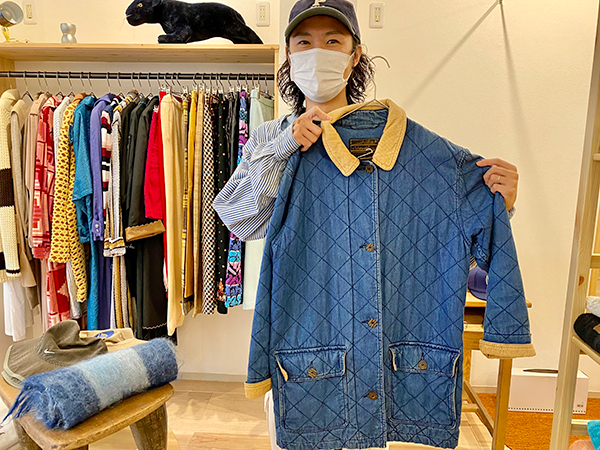 All the clothes at Chaperoni are unique and the turnover is pretty quick, so it's the early bird that catches the worm.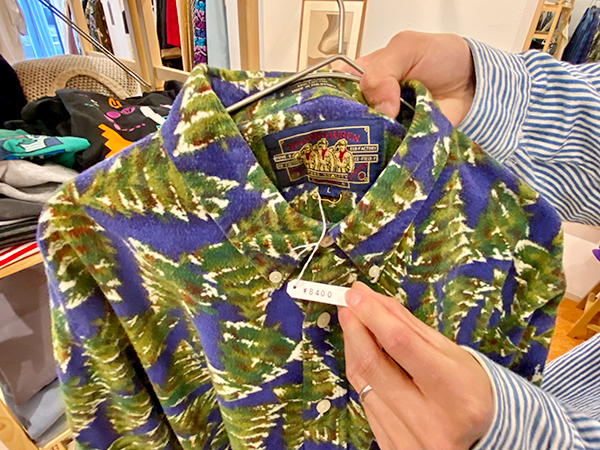 Is there anything more 90s than a flannel shirt? Vintage flannel shirts from the discontinued outdoor line of a world famous brand? Yes, please.
Classic denim from an American workwear company founded in 1890. The items at Chaperoni really are top quality and in amazing condition.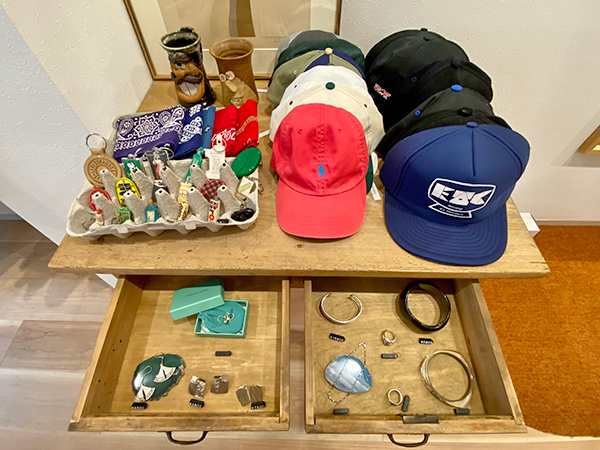 It's not just clothes; caps, keyholders, handkerchiefs and even some brand jewellery are on sale.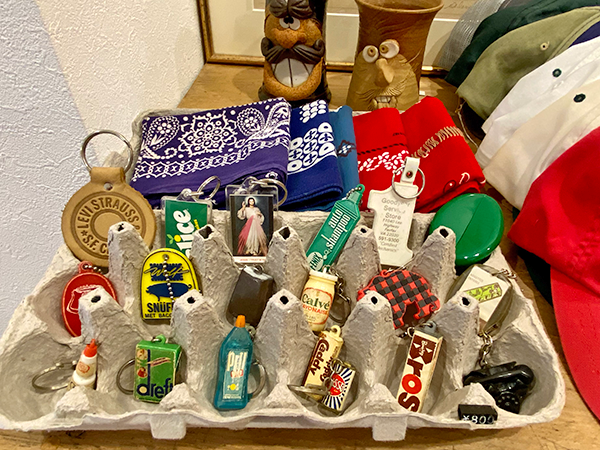 The caps start at 3,800 yen, the keyholders from 800 yen.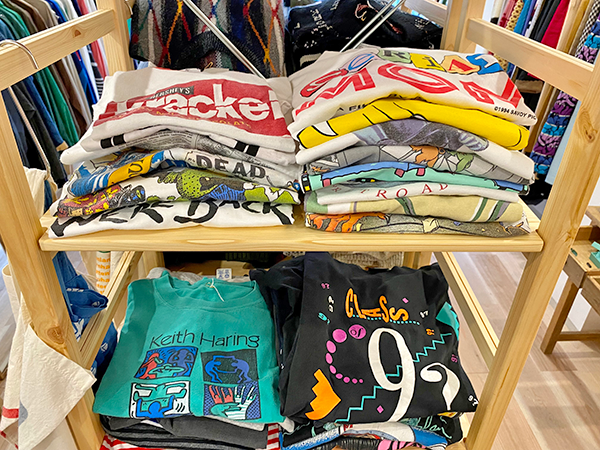 Geometric print T-shirts, famous artists, band tees, food brands, movie posters and album cover tees from that distant pre-internet age. If you've got an X-Files movie T-shirt you should definitely keep it!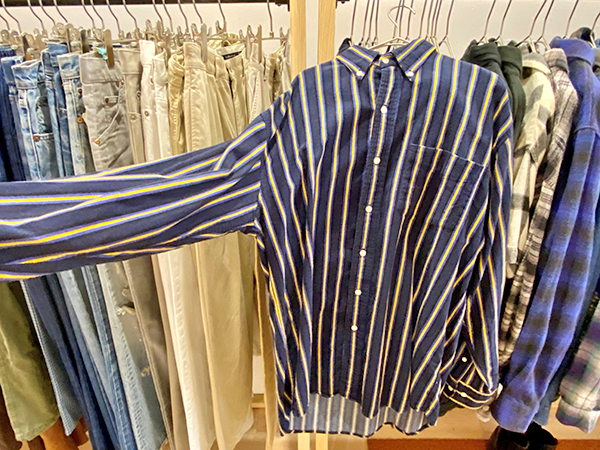 While vintage golf wear is all the rage right now, Mr. Saito said the next booms will be in original silver tab jeans, the 90s output of a billionaire American designer and grunge!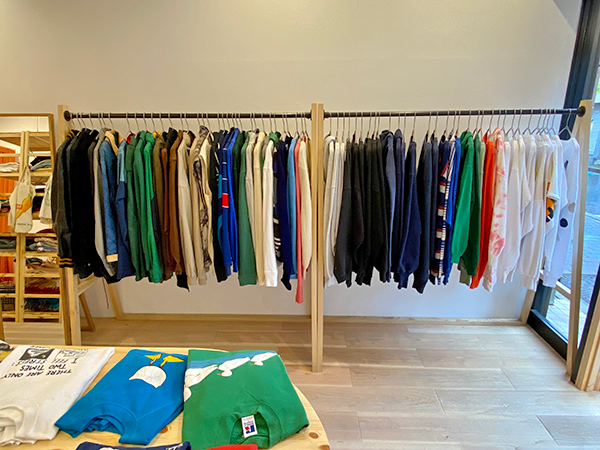 Chaperoni is a real treasure chest of a shop. "I like the idea of the shop as a meeting place where people can hang out and talk," explained Mr. Saito.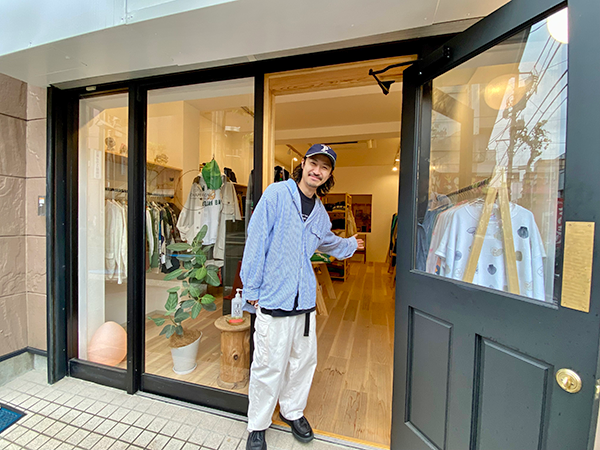 Everyone's welcome and Kotomise customers can enjoy a 5% discount on everything except sale items. Chaperoni is yet another reason to visit Kiyosumi-shirakawa!
by Stephen Spencer