Wagyu Lovers Assemble!
Published: March 24, 2021
Even the most moderate carnivores amongst us are sometimes struck by the desire for lashings of thick barbecued steaks, medium rare and dripping with meaty goodness. When the meat mood strikes, the place to head to is Tsukihana 288 near Kiba station. On a recent afternoon, we dropped in for a chat with manager and cook Ms. Chieko Abe.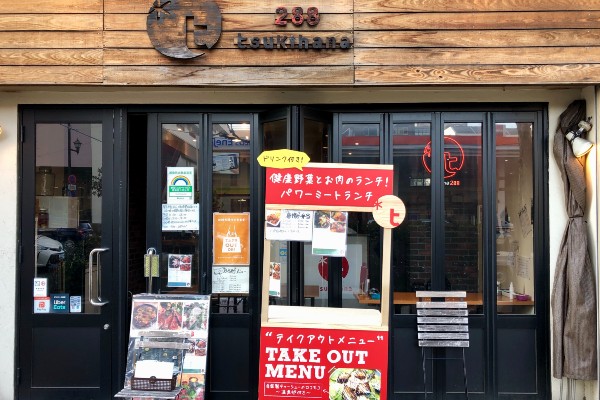 Tsukihana 288 occupies a prime location right on Eitai street, just three minutes' walk from Kiba station and five minutes' from Monzen-nakacho.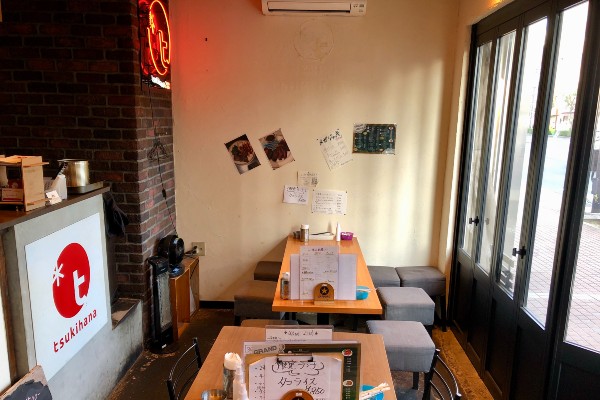 The front is glass accordion windows that can be opened up in better weather for do-it-yourself barbecuing.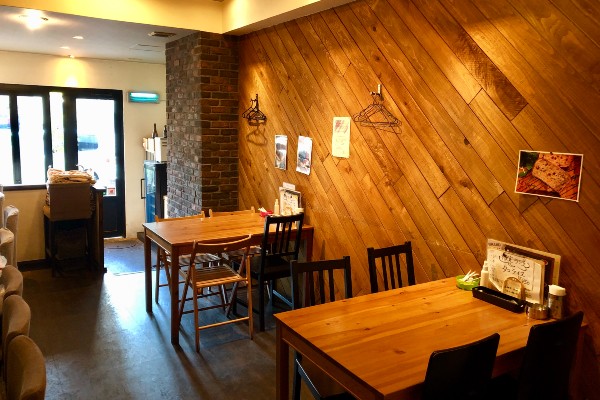 Inside it's woody and comfortable, with the high-ceiling and all-glass front creating an airy, spacious feel.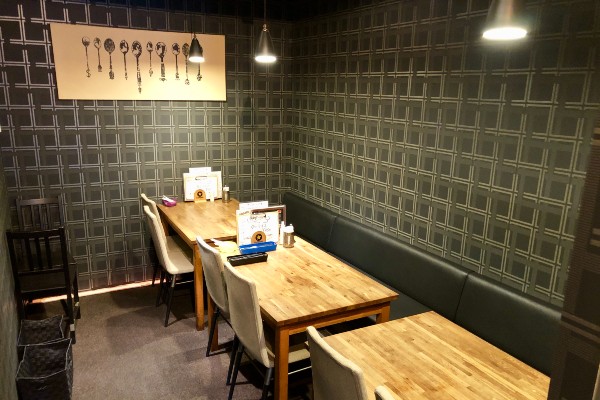 There were a couple of groups enjoying a very leisurely lunch at around 2:30 pm when we arrived. It's the kind of place where you can relax and take your time in the afternoon.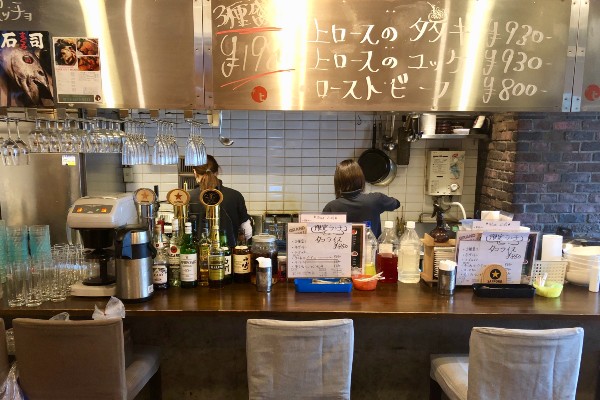 There's an open kitchen so customers who sit at the counter can watch Ms. Abe and the assistant chef preparing their order. Watching and smelling your steak sizzling away on the grill really gets your juices flowing…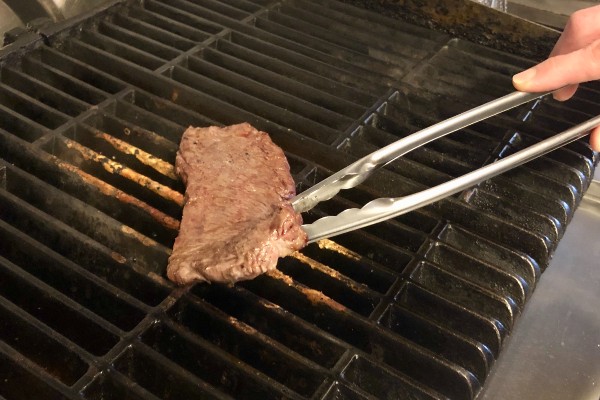 "We use a special grill that cooks the meat evenly on the outside while dropping the excess fat through the ridges," explains Ms. Abe. "This concentrates the flavour, cooks the outside evenly but leaves the inside moist and juicy."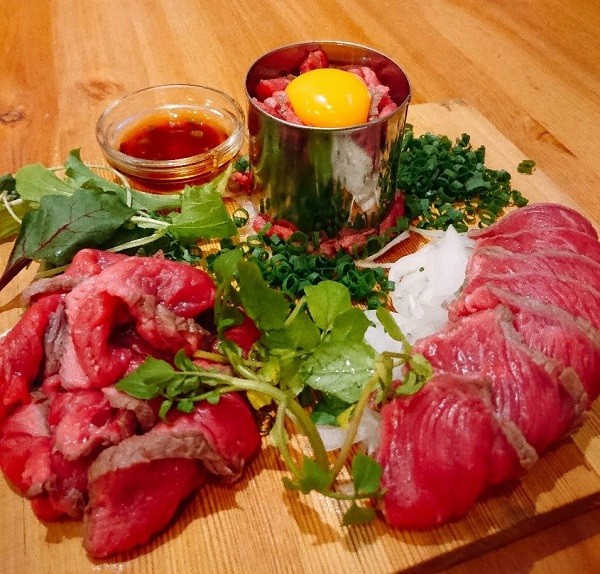 As Ms. Abe explained, the most popular item on the menu was this three-meat set (wagyu no zensai tanemori) at 1,980 yen. From left is the premium seared chuck (930 yen as a single dish), at the top is the melt in the mouth chopped raw premium chuck (930 yen a single dish) and on the left is roast beef cooked at low temperature (800 yen as a single dish). It comes with a homemade Chaliapin sauce. All dishes are Japanese wagyu beef which Tsukihana can offer at such remarkably reasonable prices thanks to a "special beef supply route" as Ms Abe explained.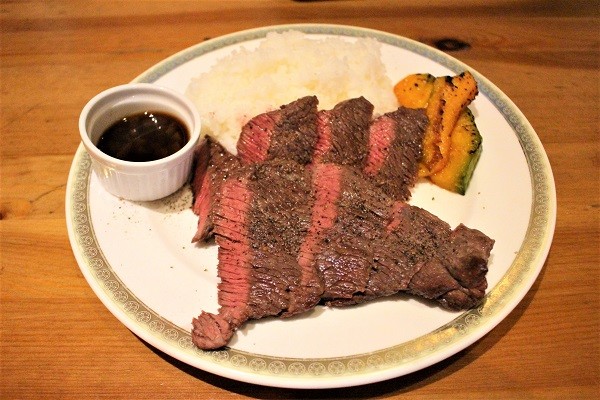 The most popular main dish is this rare chuck flap steak (gyu zabuton steak, in Japanese. Zabuton are the large square cushions used for sitting on tatami mat floors). At lunch time 150g steaks like this are served with a salad, a drink and a large serving of rice for just 980 yen. Zabuton steaks are highly prized and usually expensive, so this represents incredible value. Only 10 are served every lunch time so the early bird gets the steak, so to speak. The same meal is available in the evening, when it costs 1,280 yen. Take-out is also possible.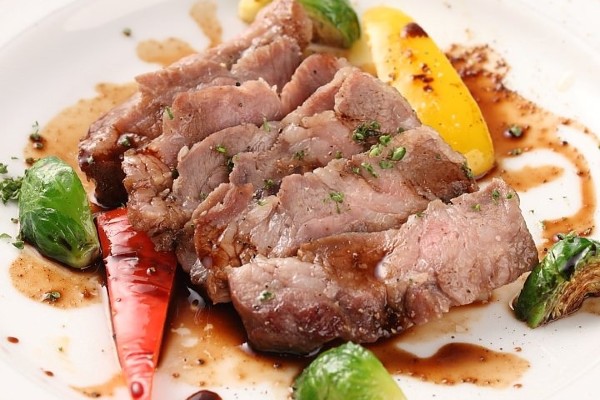 The menu features a host of grilled meat delights, including skirt steak (harami, 1,400 yen for 150g or 2,500 yen for 300g), hamburg steak (950 yen), roasted herb chicken (890 yen) and 100% pork grilled sausages for just 600 yen. This chuck steak is 1,050 yen for 150g.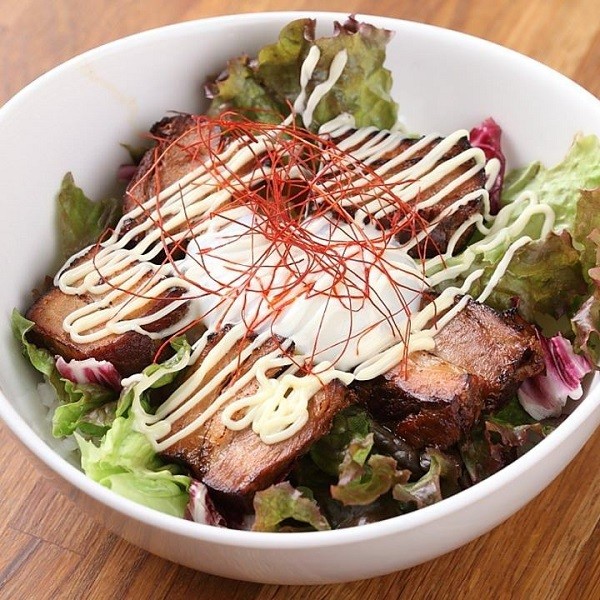 It's not all beef, either. This loco moco variation comes with chunks of juicy homemade char siu pork and a half-boiled egg (onsen tamago) over rice. It's another popular lunch item at just 680 yen. Country pâté, roast duck pastrami, deep-fried chicken, and spicy buffalo chicken are other dishes favoured by the after-work crowd to go with a drink.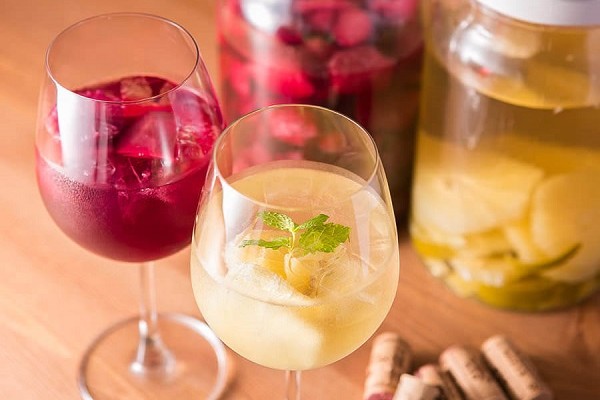 A wide variety of drinks to enjoy with meat are available: beer, wine, highballs, shochu, and sake, whatever takes your fancy. This homemade sangria, fruity and refreshing, is particularly popular at 680 yen. Sangria highballs are also on the menu; much in demand during summer, one can imagine.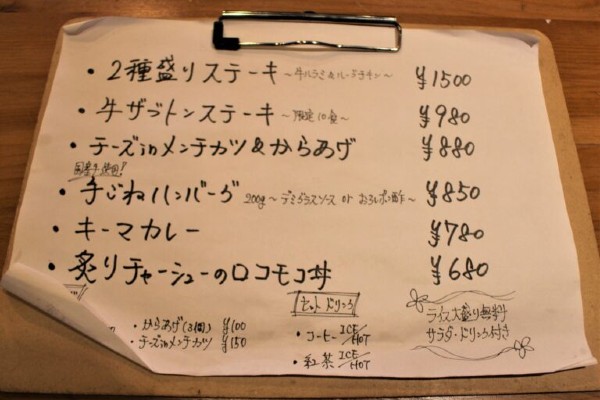 Alongside the zabuton steak and the loco moco, other lunch menu items offer tremendous value: skirt steak and grilled chicken (1,500 yen), cheese and minced beef croquettes with fried chicken (880 yen), 200g hamburg steak (850 yen), and keema curry (780 yen). All meals come with rice, salad and a drink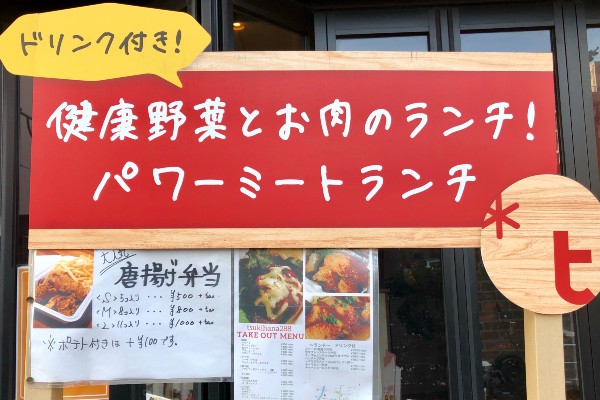 The deep-fried chicken is another winning lunch item at five pieces for 500 yen, eight for 800 or eleven for 1,000 yen. Fried potatoes are 100 extra. All the lunch items are available for take-out too. Tsukihana has a pleasantly relaxed atmosphere making it a comfortable place to linger over lunch, or a dinner after visiting the many interesting spots in the Kiba area.
Story and photographs by Stephen Spencer