Washoku with a Twist
Published: March 15, 2021
Yasuke is a Kappo restaurant near Nishi-ojima station. Kappo is a traditional Japanese style of cooking that emphasises a variety of both cooked and raw dishes prepared from seasonal ingredients. On a recent early spring afternoon, we dropped in for a chat with chef Mr. Daisuke Ijima and his charming mother Mrs. Ijima.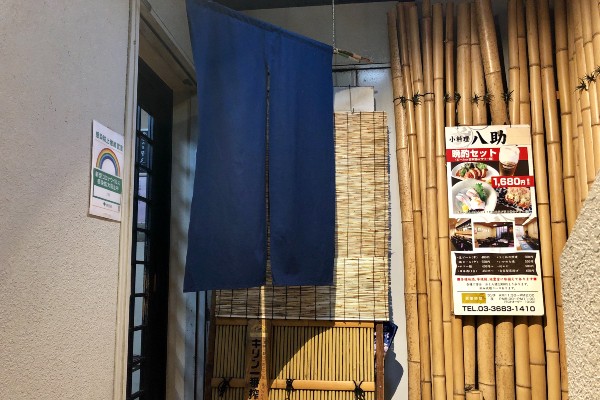 Yasuke is on the second floor of a building facing onto Meiji street, less than 100m south of Nishi-ojima station. There's a black signboard on the wall at the foot of the stairs with the characters for Yasuke (八助) picked out in white.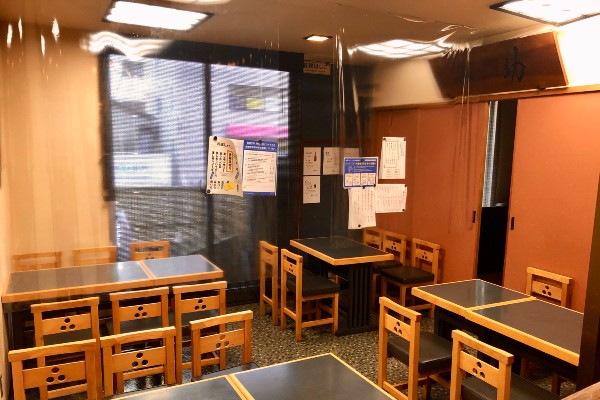 Despite overlooking the busy street, Yasuke's large main room is quiet, with traffic noise barely reaching one's ears. There's another room at the front which is opened when it's busy and a counter with chairs at the side. All pandemic protocols are firmly in place, with partitions and plastic sheeting between tables.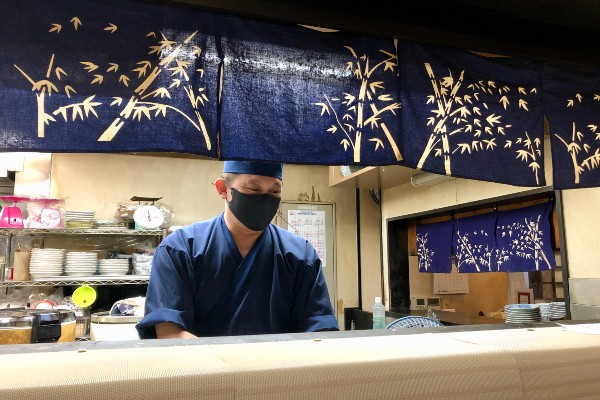 "We opened here 25 years ago in 1996," said the youthful and friendly Mr. Ijima. "There was another chef working in those days but now it's just my mother and I. I do most of the cooking. We're a Japanese restaurant, serving washoku dishes and sake, together with many original dishes that we've developed over the years. We offered set courses and many hot pots (nabe) but that's changed because of the coronavirus."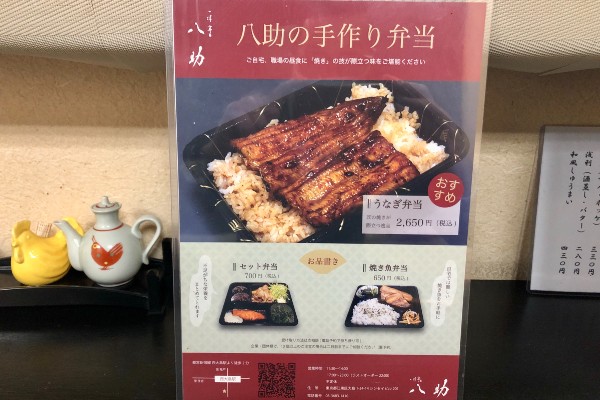 "When we offered set courses the final dish was unaju (grilled eel served on rice in a lacquerware box). We still offer it as a single dish and a lunch box," said Mr. Ijima. The lunch box version is 2,650 yen, excellent value for domestic Japanese eel. Aside from the eel, Yasuke offers takeaway lunch boxes containing grilled fish, a second dish, rice, pickles and vegetables for 650 or 700 yen.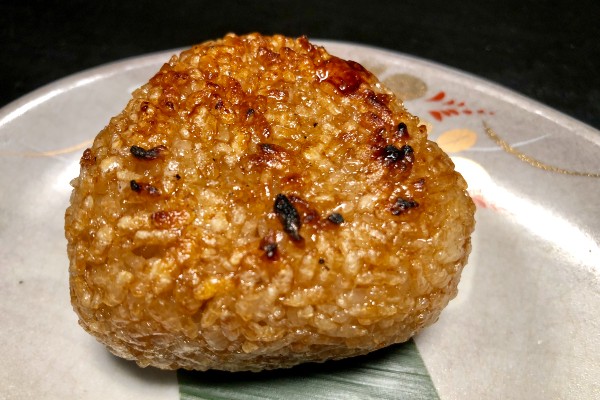 One of the most popular items on the Yasuke menu are these grilled eel rice balls (unagi yaki onigiri), an absolute bargain at 500 yen, including tax. Grilled eel is surrounded by cooked rice which is slathered with a homemade, slightly sweet soy sauce before being grilled again. "A customer requested one many years ago so I made one for him. It was an immediate hit and has become a top seller," explained Mr. Ijima.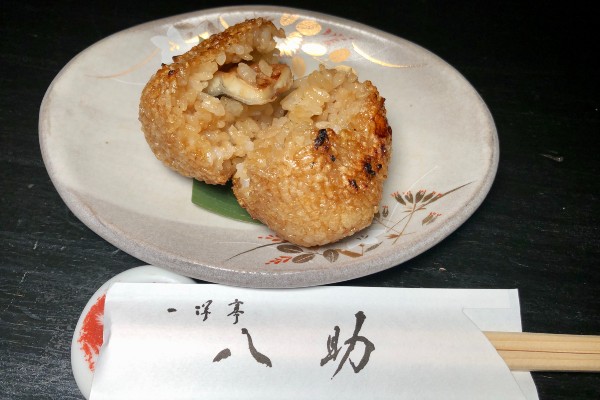 The onigiri was fantastic: piping hot, crispy and chewy on the outside with a soft centre of perfectly cooked eel on the inside. Eel is traditionally seasoned with a sprinkling of aromatic Japanese sansho pepper, which imparts a remarkable extra flavour range, from citrus to cooling, and finally brings a tingly numbing effect to the mouth. At Yusuke the sansho pepper is optional so please make your choice known when ordering. "Eel has become an expensive item in recent years," said Mr. Ijima. "We encourage people to try our eel onigiri first and to order the unaju later."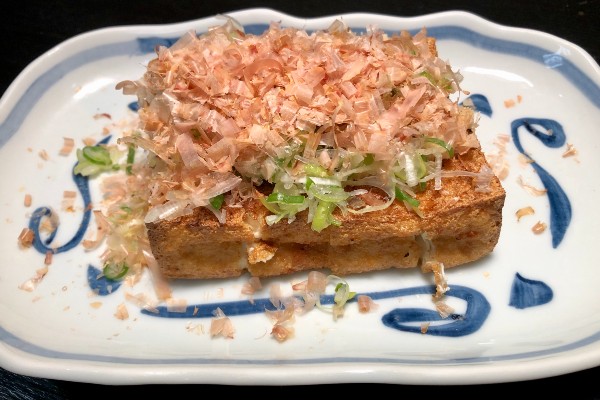 Another popular dish at Yasuke is this deep-fried tofu. "We buy a special low water content tofu from a manufacturer and fry it here ourselves," explained Mr. Ijima. "We shopped around, trying out many before settling on this one."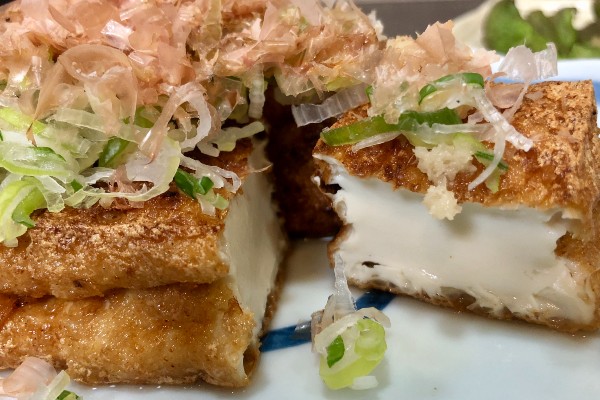 The sizable block was crisp on the outside yet incredibly smooth and soft inside. It came with lashings of ginger, negi onions and shaved bonito flakes. Very impressive and reasonably priced at 450 yen including tax.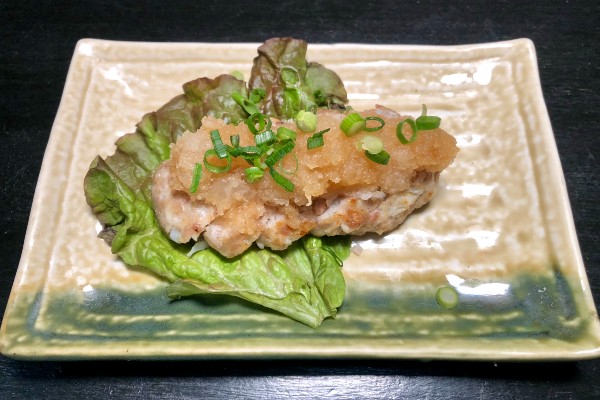 The homemade chicken ball is also a Yasuke original. Firstly, it's more of an oval shape and secondly, it contains minced chicken thigh, cartilage, pork and onion. Served with grated daikon radish and a refreshing citrusy soy sauce (ponzu), it was juicy and crunchy in texture from the minced cartilage. Another winner at just 500 yen.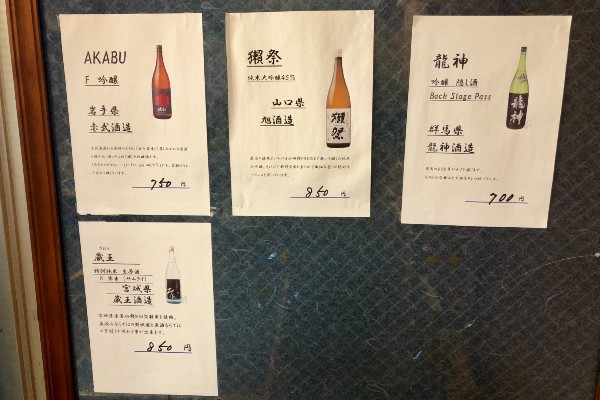 Yasuke boasts a large drink menu featuring some 14 kinds of sake, a similar number of shochu, eight kinds of wine, draft Kirin Ichiban Shibori beer (very cold, very good!) and a plethora of sours. The most popular sake is the renowned Jyuyon Dai (14th generation) made by the Takagi Brewery in Yamagata Prefecture.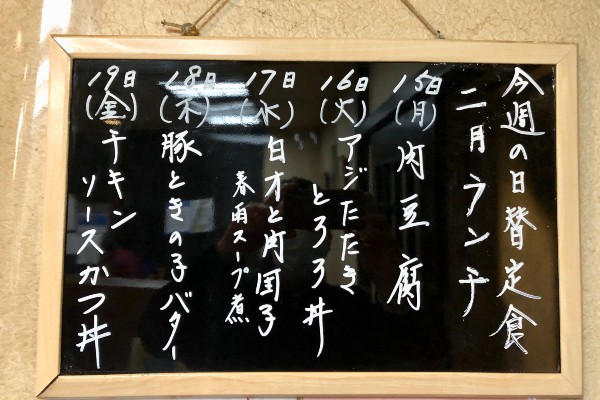 Yasuke serves a different set lunch everyday. When we visited, such items as finely chopped horse mackerel with grated yam on rice (aji no tataki, tororo don), pork and mushrooms fried in butter, chicken cutlet and Chinese cabbage and meatball soup with vermicelli (hakusai, niku dango, harusame) were available. The menu is seasonal, both for fish and vegetables. "With spring coming soon it means yellowtail (buri), Japanese Spanish mackerel (sawara) and herring (nishin) with sea bream (tai) in April. Bamboo shoots and wild edible plants (sansai) will also be on the spring menu," said Mr. Ijima.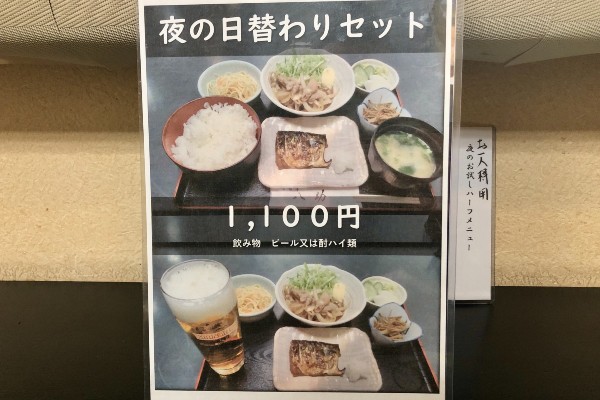 "We have many regular customers," he explained. "The evening sets are particularly popular." These typically consist of a main dish (grilled fish, for example), a second dish, vegetables, pickles, rice and miso soup. Drinkers can enjoy a beer or chuhai instead of rice and soup. "Many customers don't drink; they have a soft drink with the evening set. Other customers like to sit at the counter, eat, drink and chat. Our customers are 50-50 men and women," he added.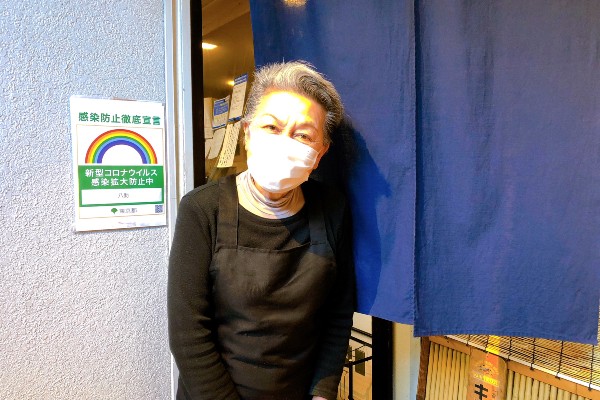 When we left the main room was filling up with customers even though it was only 5:30. The food at Yasuke was first class, with many original variants on tasty Japanese style home cooking, while Mr. Ijima and his mother are the most welcoming hosts, creating a comfortable and relaxed atmosphere. The eel rice balls are fantastic too, definitely not to be missed. If you're in the Nishi-ojima area and feeling hungry, just head for Yasuke!
Story and photographs by Stephen Spencer