On the day we visited Hair and Relaxation Arimu, the hair salon and head spa in Mori, Koto-ku, Tokyo was sweltering under an early summer heatwave, with the mercury climbing over 30C. The five-minute walk from Sumiyoshi Station left us sweaty and dishevelled but a friendly welcome from youthful proprietor Mr. Yuki Suga and the cool comfort of the salon interior soon revived our spirits.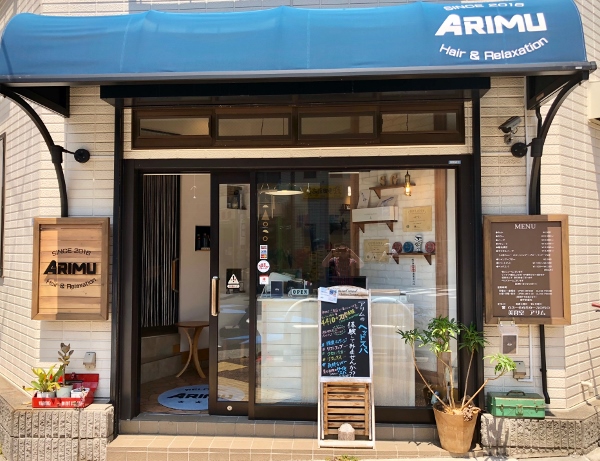 "We opened Arimu in 2016 and before that I worked for 10 years in another salon here in Sumiyoshi. It's a great area," said Mr. Suga, who has a total of 21 years of experience as a hairstylist. "The other shop owners are very kindly. Like various parts of Koto-ku, there are few chain stores here and most shops are independent, so the owners have to work hard. We're open from 10am to 9pm Monday to Friday, and 9:30am to 8pm at weekends and on public holidays. Tuesdays are our main holiday."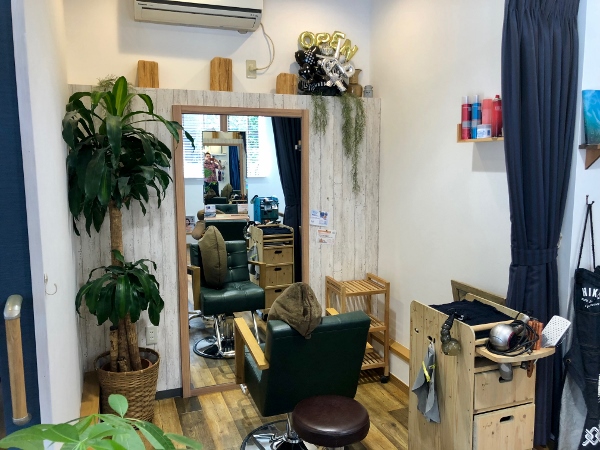 The interior design at Arimu is highly conducive to relaxation: high ceilings, brilliant white walls, stripped wood in a variety of shades and an abundance of greenery. The air was pleasantly perfumed with a rich floral aroma and some soothing chillout music was playing. "Our image is West Coast," says Mr. Suga. As a surfer and skateboarder himself, he understands the concept very well. His wife Saika, also a stylist at Arimu, helped to design the interior.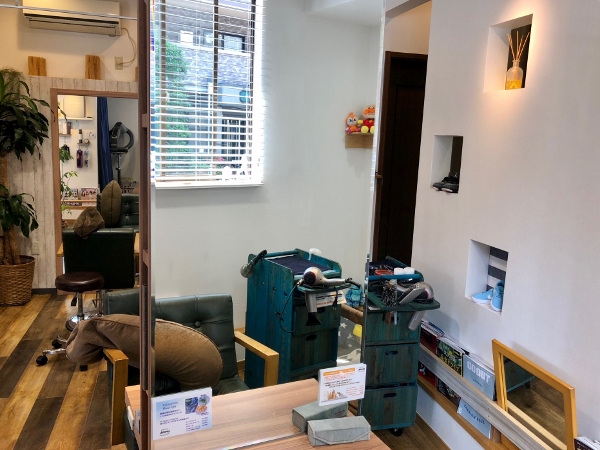 The Sugas work together with another stylist at Arimu. "We're very busy," says Mr. Suga, showing the schedule for a surprisingly packed Monday morning. An expert at all kinds of cuts, his speciality is the bob, that classic style which never goes out of fashion. "Probably the majority of our customers are in their thirties and forties, but our clientele ranges from under-fives to over sixties." A selection of cuts, both men's and women's, can be seen here: Facebook (https://www.facebook.com/arimu.net/)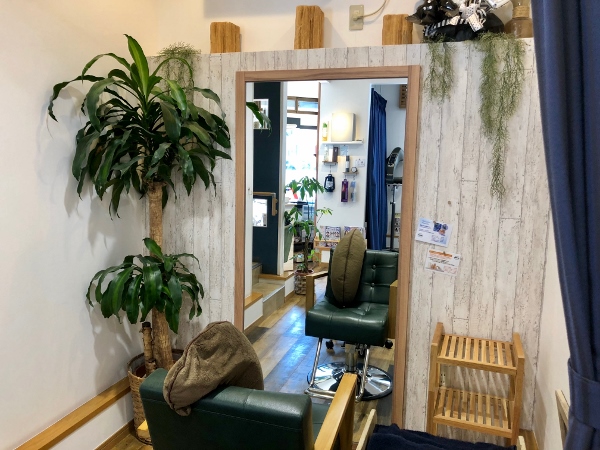 The return of the perm is the hair trend of 2019. Fortunately, it's not the terrifying bubble perms of the 1980s but a softer, gentler style. Arimu is at the edge of the booming "new-wave perm," trend, offering digital perms at very reasonable prices.  In fact, the prices are generous all round: a cut, which includes shampooing, blow dry and massage, starts at 4,900 yen and decreases depending on age, while digital perms cost from 7,560 yen to 12,960 yen. The prices of the extensive range of cuts, colouring, treatment, perms and styling can all be found on the Arimu home page.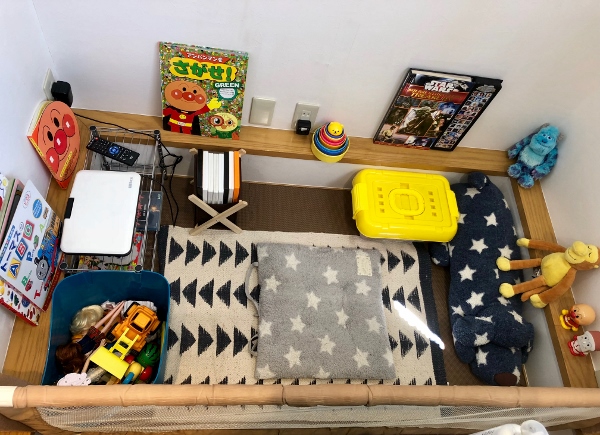 Proud parents of a seven-year-old and a four-year-old themselves, the Sugas are well aware of the busy lives of young working mothers and prepared a play area for small children. The area features a variety of amusements such as games, DVDs, toys, and books to entertain kids while their mothers (or fathers) enjoy a relaxing salon experience.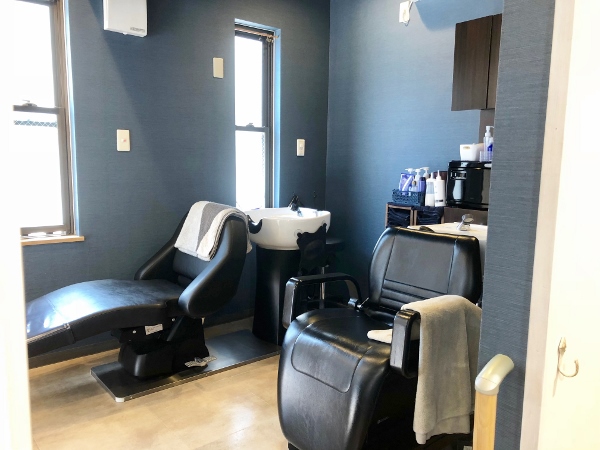 The head spa at Arimu doesn't use any machines, just old-fashioned massage technique. "I studied shiatsu massage as part of a training course," explained Mr. Suga. The head spa also involves the application of three different botanical extracts: cornflower, soybean and rooibos.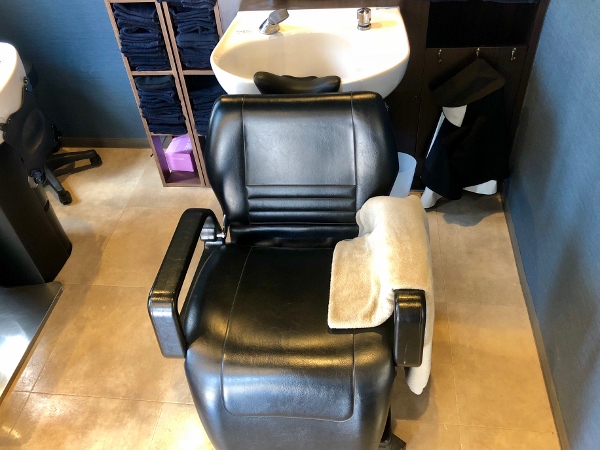 "Most people sleep," says Mr. Suga and it's easy to see why. "After the massage we wrap the customer's  head in a towel, and they sleep for around 30 minutes." The Arimu menu also contains Treatments, which are a kind of ultra-conditioning that involve the application of a selection of creams and unguents to repair damaged hair cuticles.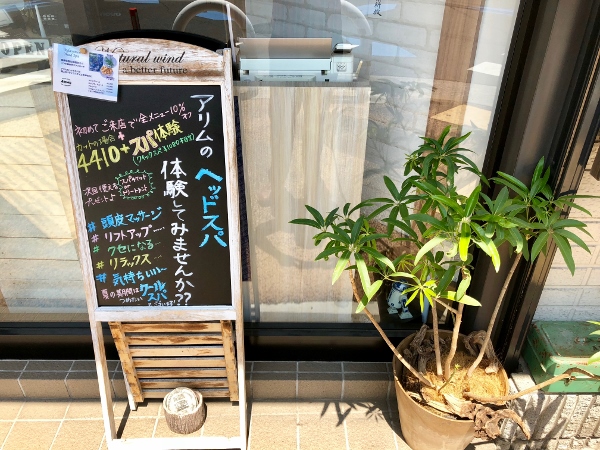 Arimu is currently offering a summer special for first time customers: a cut and a standard head spa for only 4,410 yen. That's something like a 25% discount on the regular cost! There's also a 10% discount on all other menu items for first-time customers.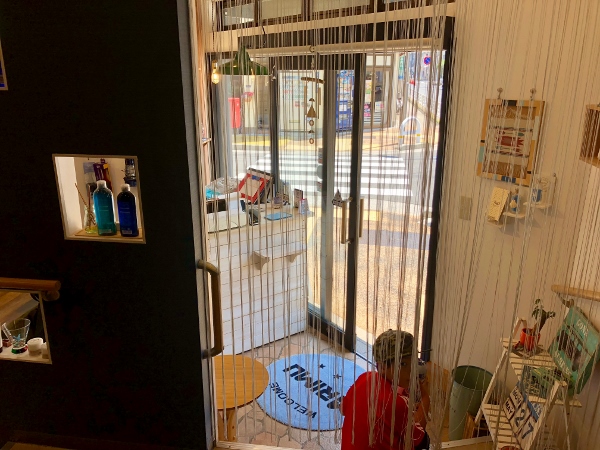 It's a laid-back salon with a really nice ambience. Life in Tokyo, particularly in summer, is hard on your hair. Why not treat yourself to a new cut, a relaxing spa or a cleansing treatment? Or why not all three; after all, you deserve it, don't you?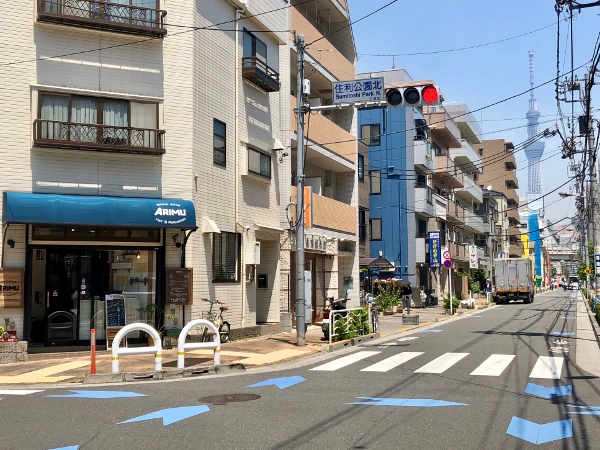 Arimu is located right on the Sumitoshi Park North crossroads, with a view of Skytree in the background.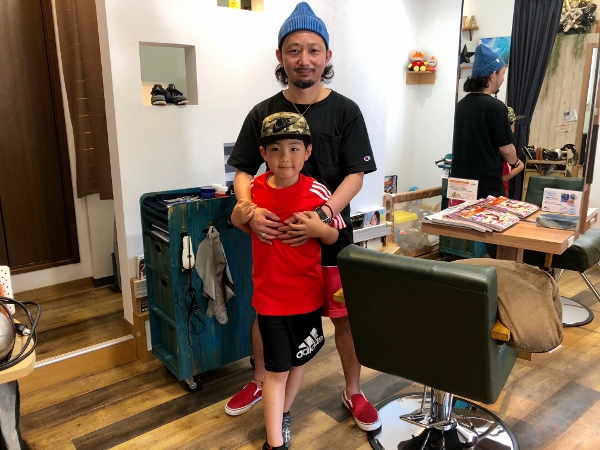 There's a drinks menu as well, featuring hot and iced coffee, cappuccino, latte, jasmine tea, and a variety of other teas. Also, beer! What more could you possibly want?
Story and Photos by Stephen Spencer