Exquisite Baked Confectionery at Partager
Published: June 13, 2017
Partager, the baked confectionery shop located a 10 minute walk from Kameido-suijin Station, may not be the biggest in the world; but the passion of its owner, Takayuki Kobayashi, is enough to fill a place ten times its size.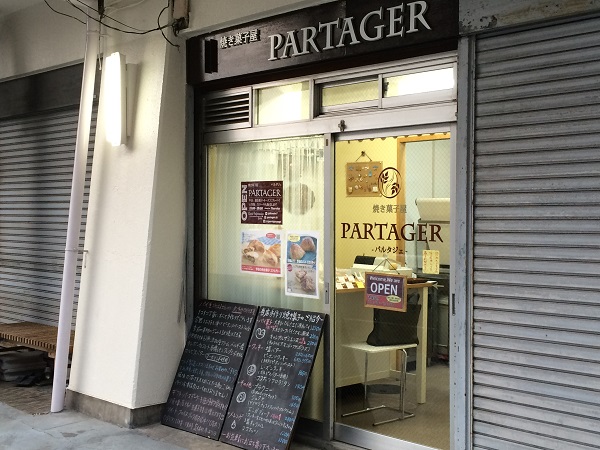 "I'd made up my mind to become a confectioner in junior high school but my father insisted I go to high school. I went to a confectionary school after graduating, and then spent 20 years working in a variety of places in Japan: Tokyo, Nagano, Okayama and Kanagawa. I met my wife in Okayama and we came back to Tokyo together. We opened the shop on December 1st, 2014."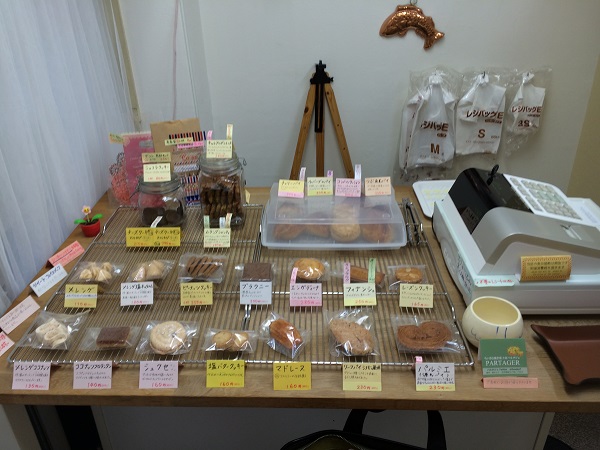 "I make everything from scratch and by hand, as much as possible. For instance when I make peanut biscuits, I select the peanuts, roast them myself and make the paste. The same goes with the chestnuts for Mont Blanc cakes. It takes four days to prepare the dough for our pies. This method is labour-intensive and means I can't make many of each item but that's how I want to work. We use Callebaut chocolate from Belgium in our cakes."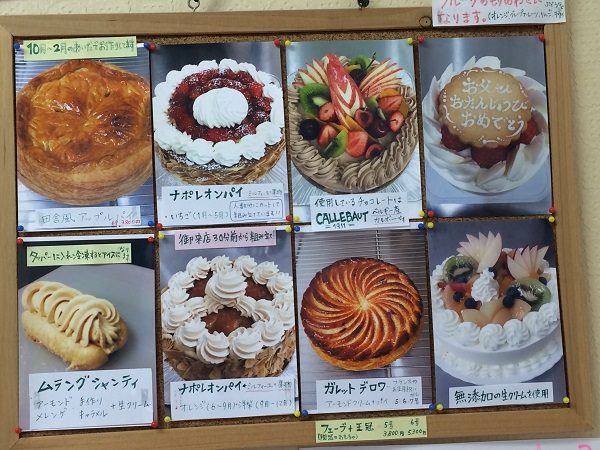 "The working day starts at 6 a.m. We take orders via Twitter which is great as it allows us to be more efficient. For example, we can put the finishing touches to a cake just minutes before the customer arrives to pick it up. That way it's as fresh as possible. We bake every day and try to sell what we make before closing up the shop. Local people are our customers and they are very loyal. We make a variety of traditional cakes and biscuits such as Napoleon Pie or Florentines, as well as pies using seasonal fruits."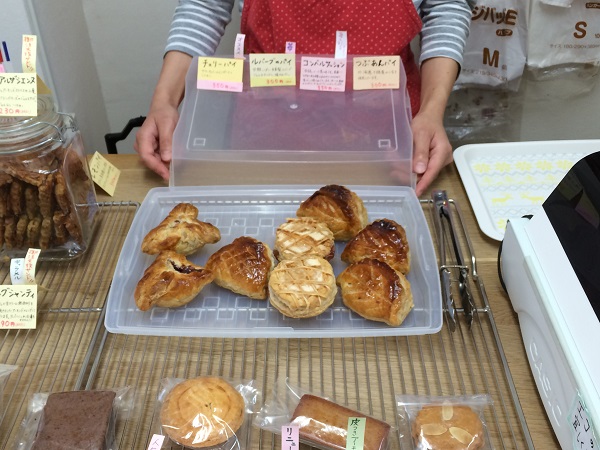 "May is blueberry, cherry and rhubarb while June is the month of anzu ( Japanese apricots ) and peaches. From the left we have cherry, rhubarb, conversation pie filled with frangipane and topped with royal icing and chunky red bean paste, or tsubu-an in Japanese."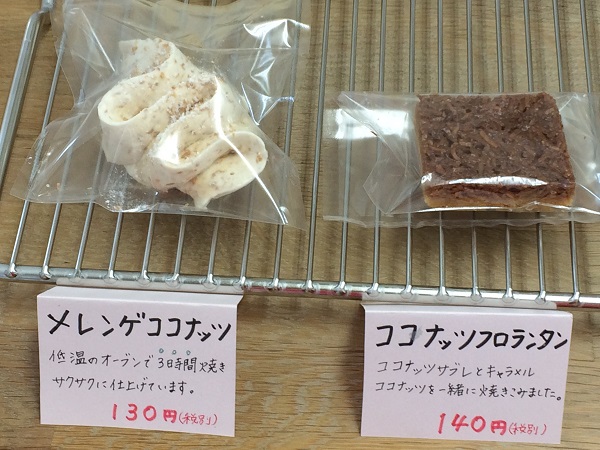 "Our meringues, like these coconut ones, are baked for three hours at low temperature in the oven. The slow cooking makes them light and crisp. I believe they are our best product."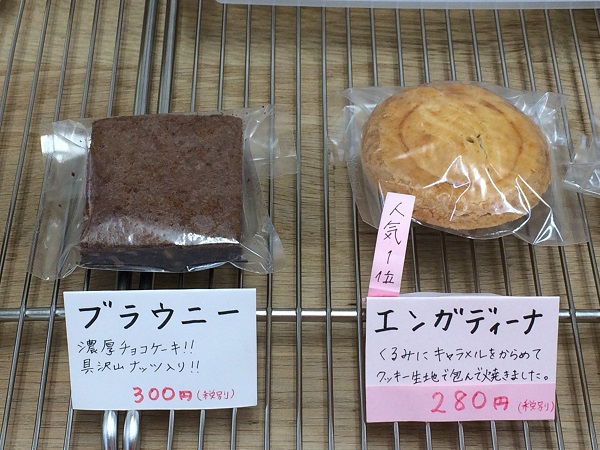 "Although the Engadiner, stuffed with caramelized nuts, is our most popular confection."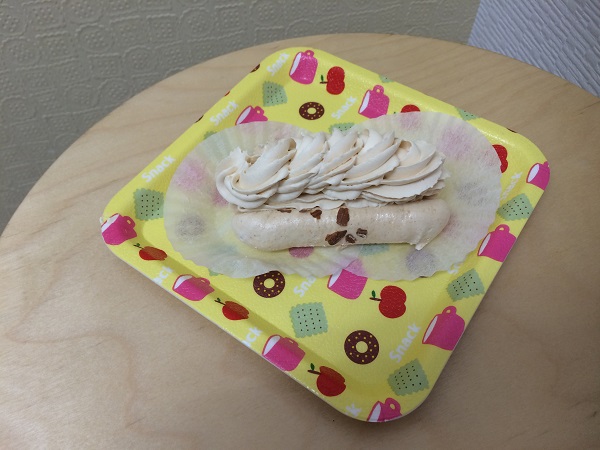 As always the proof of the pudding is in the eating and Mr. Kobayashi's meringue covered with Chantilly cream is a creation of exceptional quality. The meringue is a crisp shell and the cream thick and rich. Divine!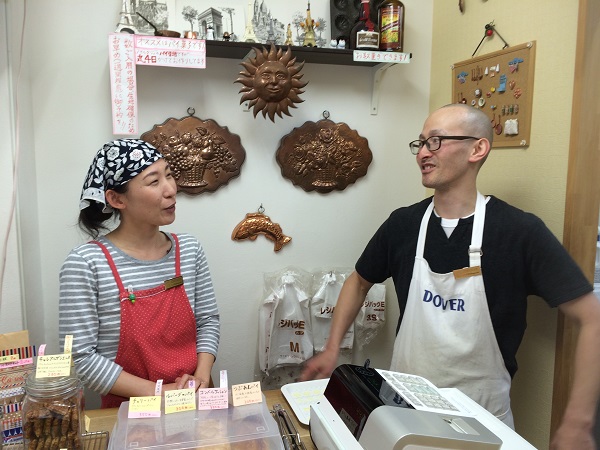 As for the future? "We'd like to expand the shop and open a cafe," says Mr. Kobayashi. "That would be our dream for the future." Partager is French for "to share"; having shared Mr. Kobayashi's superb confections and his boundless passion for creating them, one can only be jealous of the fortunate residents of the Kameido area who can eat them whenever they like.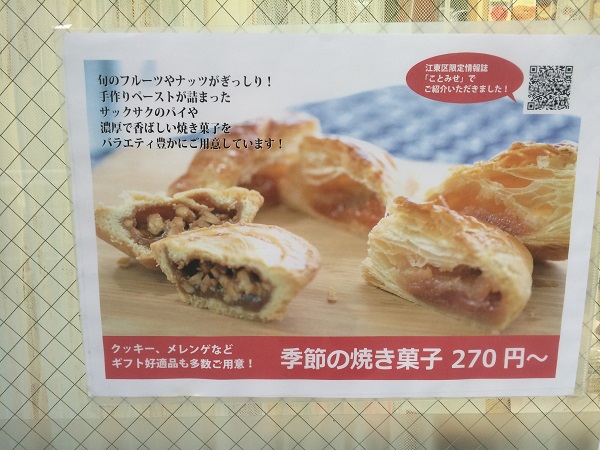 Story and Photos by Stephen Spencer