Sushi is probably the most popular Japanese food in the world. Certainly in New York, sushi has been the most popular takeout/date night food since I was in high school. It goes without saying that sushi in Japan is different from sushi in other countries, but even in Japan very few do sushi quite like Yayoi Sushi.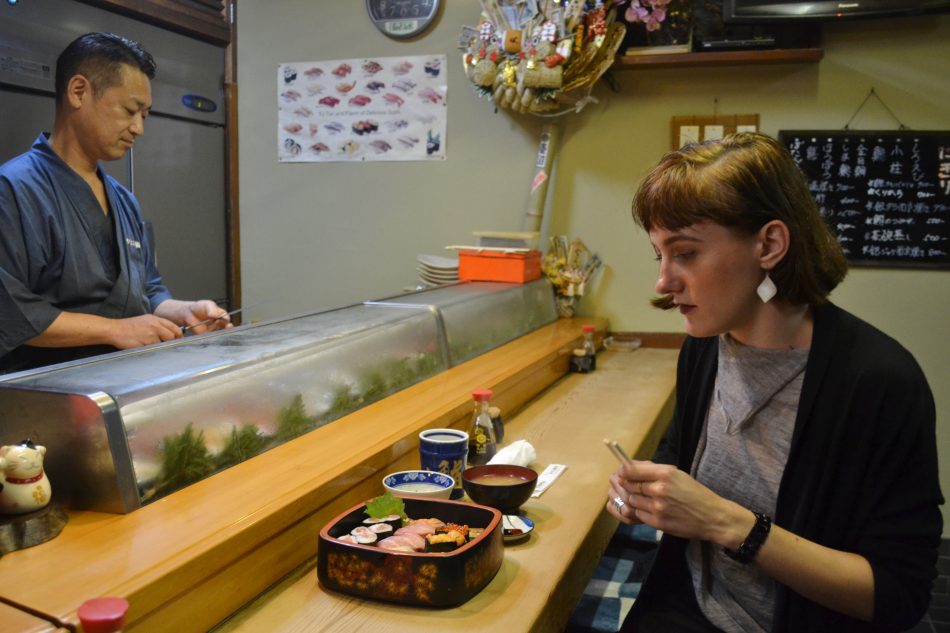 Even if you're reasonably confident in your Japanese abilities, walking into a sushi restaurant can be intimidating—particularly the more traditional shops like Yayoi that have been family-run for several generations, with recipes and interior design remaining unchanged over the decades.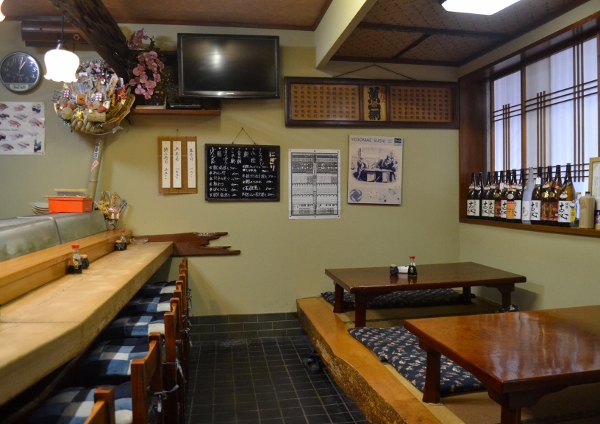 Indeed, for some walking into Yayoi, even the location of the menu can be a bit mysterious. The current head of the shop, Mr. Hoshina, said that many people look at the piece-by-piece menu and don't notice the sushi sets. On top of that, even if someone from abroad can read the menu, fish names and varieties can be a mystery even in a person's native language.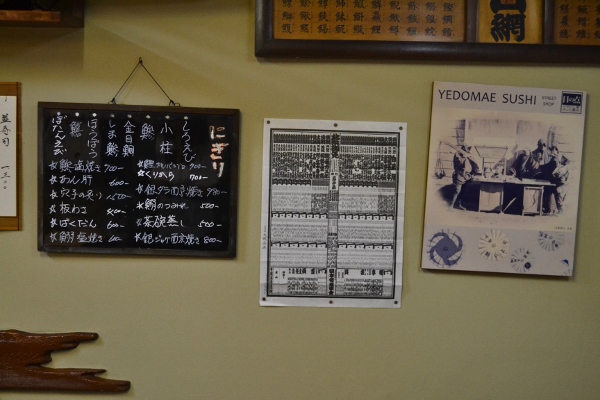 However, even if you've found yourself faced with some or all of these difficulties, I can confidently recommend Yayoi as a place where you can eat with ease. Mr. Hoshina has gone out of his way to provide both outstanding sushi as well as an atmosphere where any kind of customer can feel relaxed.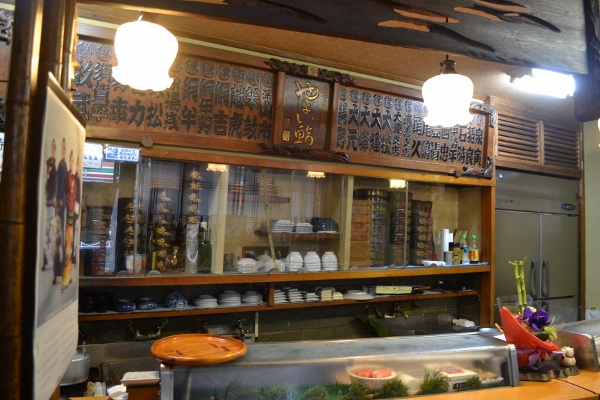 In fact, the number of people from other countries visiting Yayoi has been increasing in recent years, and Mr. Hoshina has made every effort to make them feel comfortable. When customers don't understand the menu, Mr. Hoshina says, they can pull up pictures of what they want on their phone and ask him.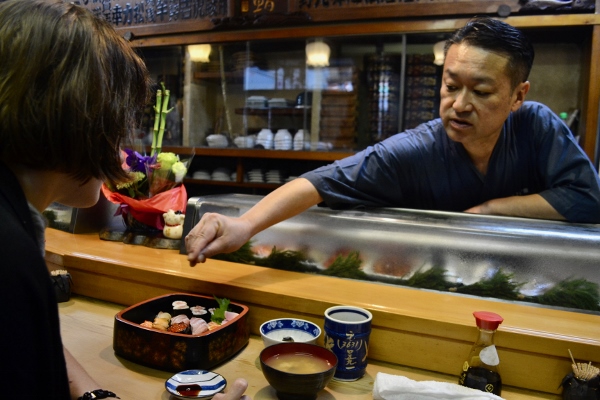 Perhaps the easiest way to order, however, is to get one of the sushi sets. For such a quality sushi restaurant, the sets are fairly affordable: the regular set for 1500 yen, the large set for 1730, and the special set for 2500.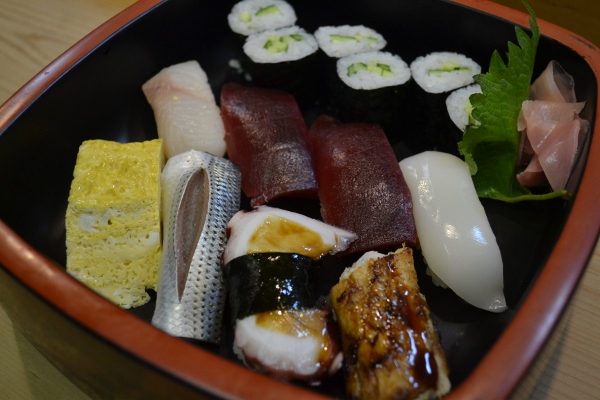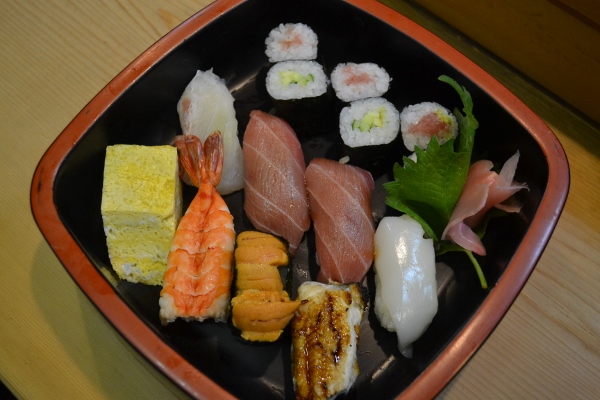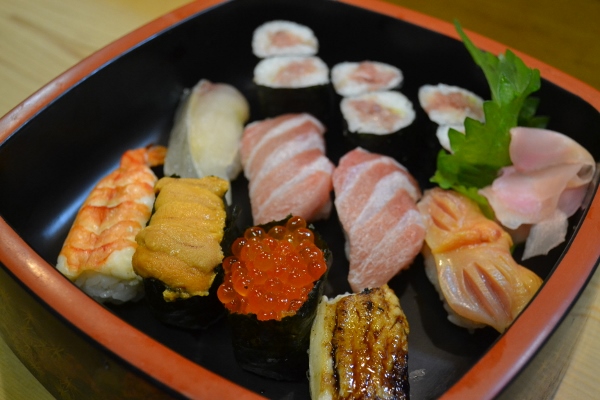 The nigiri sushi in the sets are chosen and arranged by Mr. Hoshina, and come with pickles and clam soup.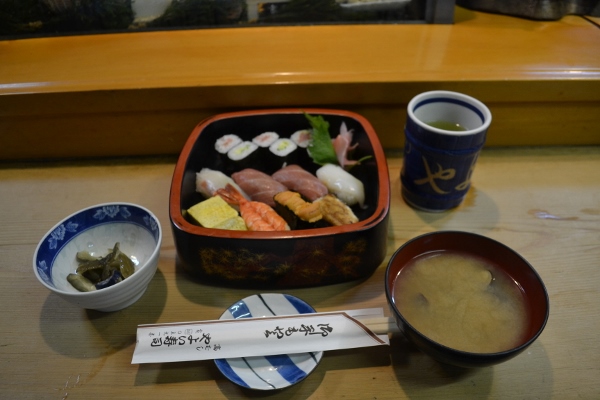 For me, however, the most noteworthy thing on the menu was the Edo-style, or Edomae, set. Yayoi stays close to sushi's roots, giving customers both a taste of exquisitely made modern sushi and traditional sushi. In the Edo period, sushi was something of a fast food and prepared quite differently than it is today. Because there were no refrigerators, sushi chefs lightly grilled the fish or cured it with salt and vinegar to extend their shelf life. Yayoi is one of the few shops in the center of old Edo still making sushi in this way.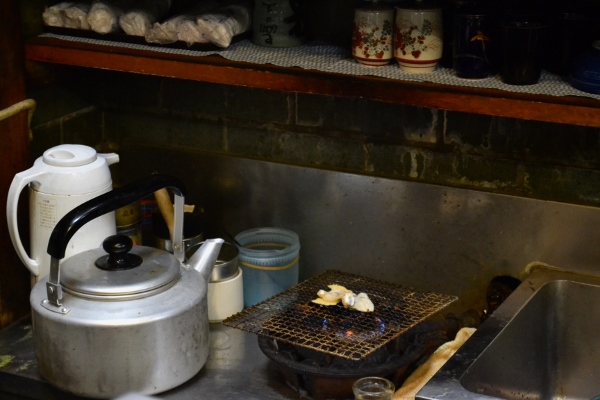 Because of the method of preparation, you don't need wasabi or soy sauce with the sushi. And yet, the vinegar and salt aren't overwhelming at all. My personal favorite was the eel, with a very delicate sauce drizzled on top, but each nigiri had a unique tartness without losing any of the freshness of the fish.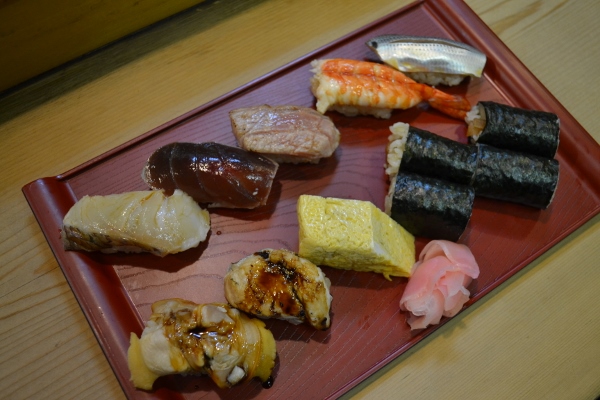 The Edo-style set can also, unusually, be taken to go since it lasts much longer than modern-style sushi. In fact, Mr. Hoshina said the Edo-style set is fairly popular as a gift when visiting friends or family. If you're interested in a taste of old Tokyo, however, be sure to go on the weekend as it's a limited menu item. Every other day of the week, you can enjoy the modern-style sushi—also exceptional, also impeccably selected, also served with warmth from Mr. Hoshina.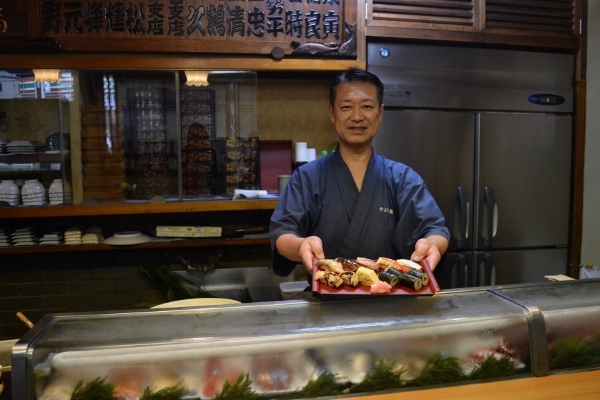 Story and Photos by Kate Montgomery