Yellow Earth Mugwort Steam Salon yurumaru
Published: December 15, 2022
One of my favorite Japanese dishes is Yomogi Udon.
My coworkers introduced me to it in the 1980's and I am grateful to them for doing so. The same holds true for Yomogi Dango. Yum, always consumed gleefully when I am given the opportunity. So naturally, when I was told I was going to a Yomogi Mushi salon, I thought, no problem, I got this. More delicious snacks!
Then my ignorance slapped me in the face. I entered Yomogi Mushi salon yurumaru and immediately felt like a fish out of water. Welcome to my new learning experience.
Let me introduce you to an ochre mugwort steaming salon located in an apartment in a quiet residential area about a 12-minute walk from Kiyosumi-Shirakawa Station. Alternatively, you can exit the Hanzomon Line at TCAT/Suitengumae  station and walk across the Sumida River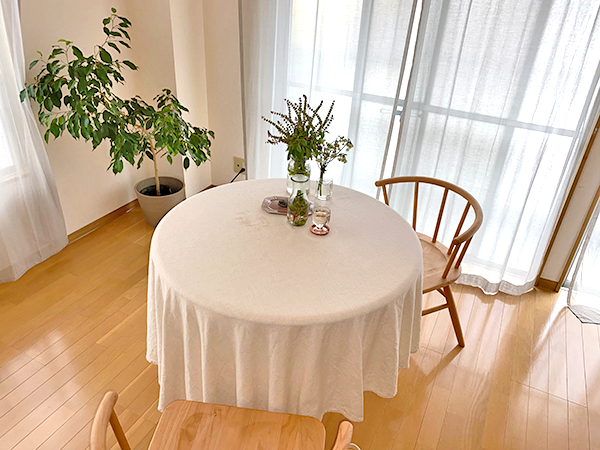 What is Ochre Mugwort Steaming?
 Although yomogimushi isn't well known in America, it is a folk remedy popular among women in China, Korea and Japan that has been handed down from generation to generation. Yomogimushi involves exposing one's body to the steam created when organic yomogi is steamed in an ochre bowl with a variety of Chinese herbs. The ochre clay bowl has a high iron content that, along with the organic yomogi and other herbs used in the steamer, combine to create a refreshing body tonic.
You may be wondering, "What is so special about steaming mugwort in an ochre bowl?  Here are the salient details.
●Steaming bowl and jar made of 100% hwangto, a type of yellow clay from Korea.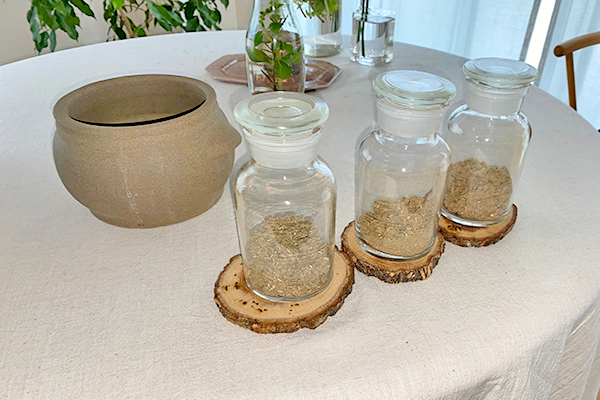 The steam of mugwort roasted in a jar made of ochre, a clay which contains many enzymes and has a high iron content, envelops the body. Contact with the steam causes the body to expel a different type of perspiration. The steaming bowl of herbs emits infrared energy and oxygen, and since the body is heated slowly, it produces a silky sweat from the sebaceous glands.
Owner and therapist Shoko Suzuki says that while trying various types of yomogi steaming after giving birth, she came across yomogi steaming using an ochre bowl and fell in love with it.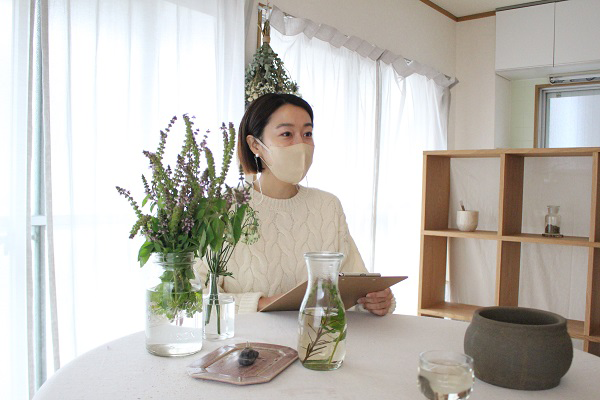 She explains that Mugwort steaming helps relieve stress. Yuru Maru uses 26 varieties of pesticide-free herbs, mainly mugwort
The Power of Mugwort and Herbs
Mugwort and herbs are grown without pesticides. The chlorophyll contained in mugwort and various other herbal ingredients is absorbed through the pores.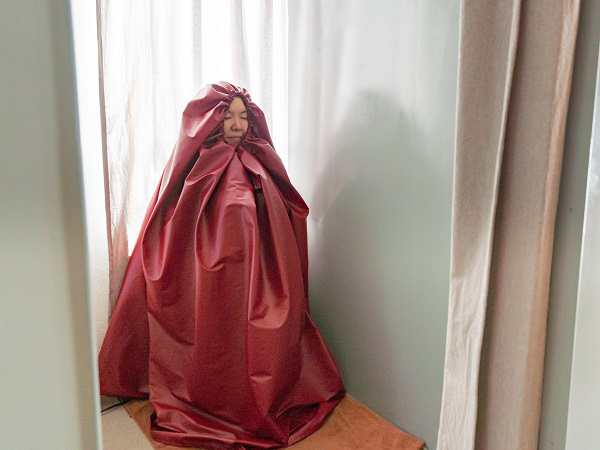 Transdermal absorption of steam across the whole body
Because the steam moistens the skin and opens the pores, the healing power of the mugwort and herbs can easily enter the body for maximum benefit.
Yomogimushi (Mugwort steaming) loosens and refreshes the body and mind. It can help you reset and relax. Mugwort is said to have many therapeutic benefits; increased circulation, lessening menstrual pain, increasing liver function, and clearing the complexion.
The fee is 4,000 yen for a first-time trial (60-90 minutes, counseling + Chinese herbal steaming), 4,500 yen for 60 minutes after the second time (500 yen discount for the second time if you use Kotomise coupon!) ), discount coupon tickets are also available.
Men can also experience it when accompanied by a woman.
 Flow of treatment
Let us introduce the actual treatment. First, we start with counseling. Ms. Suzuki will select different mugwort blends according to your concerns.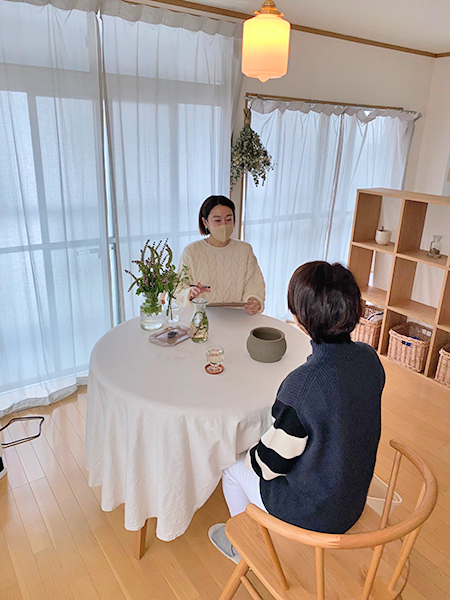 After the interview, you enter the treatment room, remove your clothes, and put on a spe-cial cape (like a waterproof smock).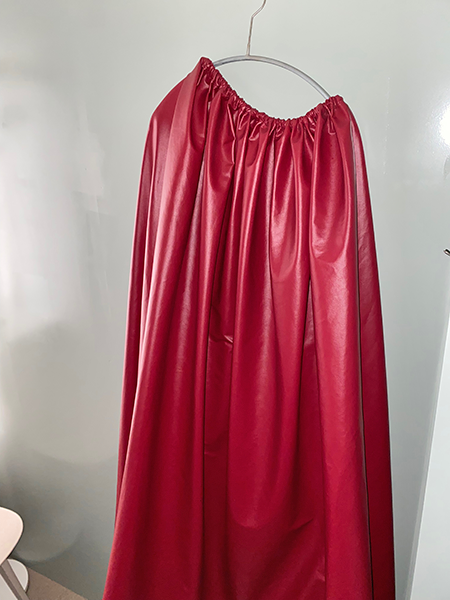 First, the face is placed above the mugwort bowl  and "face steamed" for 5 minutes. Steam is applied thoroughly to the mucous membranes of the face, including the sublingual area, eyes, and nose.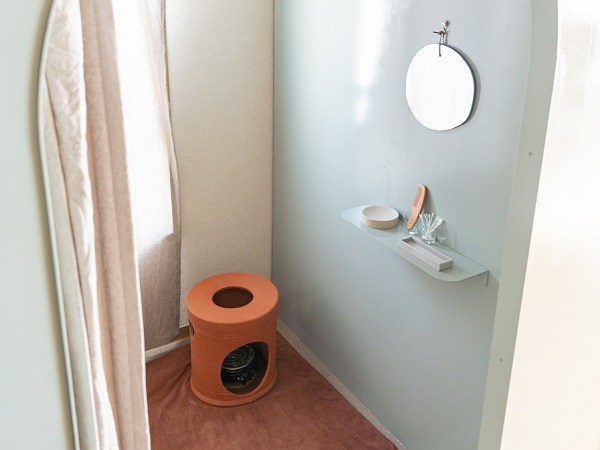 Then the main "Chinese herbal steam" is applied for 30 minutes. Sitting on a seat, steam permeates the lower half of the body. The room temperature is 26-27°C for maximum effect. Combined with the warm steam, it is as com-fortable as taking a bath in a hot spring, and some people even fall asleep. The lighting is dimmed so that the therapist can concentrate on his/her work, and some people feel a sense of meditation.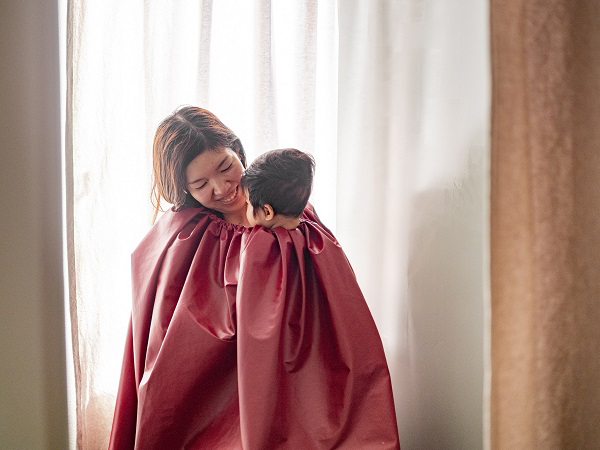 Baby bouncers are available for babies accompanying mom and dad (5 minute maximum treatment time for infants).
The session ends with a "back steam."
After the procedure you can see the sweat build up in the jar!
After changing back into your clothes, you can relax with a cup of herbal tea. After the treatment, you will feel light and refreshed.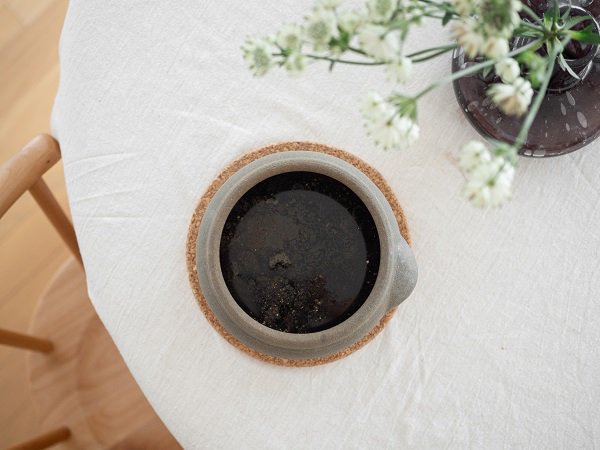 yurumaru is an oasis for people who are tired from the day to day pressures of living in a metropolis like Tokyo.
Hwangto Kampo Yomogi Steam loosens both body and mind. Why not give it a try? It's a great way  to detoxify your mind and body for the year ahead!
The information in this article is current as of December 2022. Please contact the store directly for the latest information.
by Jerry Brady