122 Years of Craft Heaven at Yoshinoya Itoten
Published: August 3, 2017
"I suppose you could say we're a craft shop," says Katsuaki Suzuoki of Yoshinoya Itoten in Takabashi, Koto-ku. The somewhat prosaic description of 'craft shop' does little justice to the long history of the Suzuoki family and their business. In between serving customers on a busy morning, Mr. Suzuoki and his charming mother Keiko explained the story behind the family company.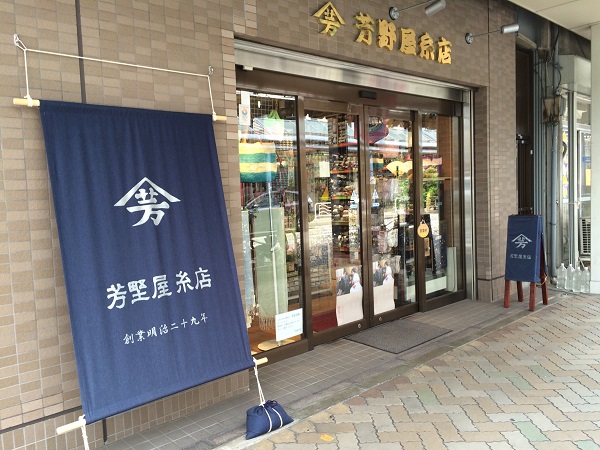 "Twelve generations ago our family members were samurai in Nagoya," says Mrs. Suzuoki. "Under the alternate residence duty system (sankin kotai) they were forced to relocate to Gyoda City in Saitama, where they lived until the end of the Edo Period. When the Meiji Government abolished the samurai class they had to find new employment. As Gyoda was known for making tabi (traditional Japanese socks), they bought some and trucked them to Tokyo in carts, selling them in various places. Sales were good and the business flourished. They quickly realised Tokyo was the place to be, moved down, and opened a shop selling thread and sundries."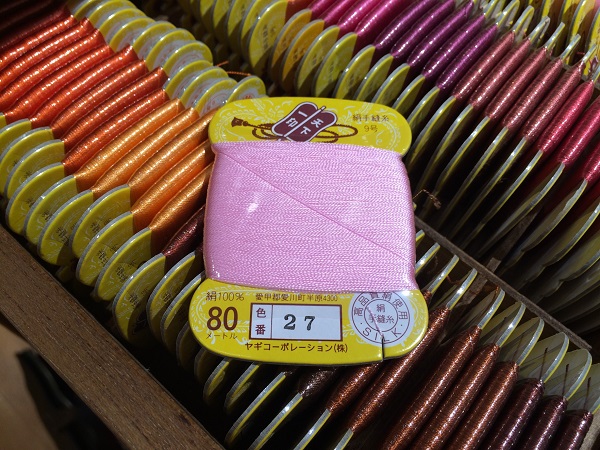 "That was in 1895," says Mr. Suzuoki. We've been in business for 122 years now, in the same general area. I'm the fifth generation proprietor." The shop still sells silk thread for kimonos and thread is the top-selling item.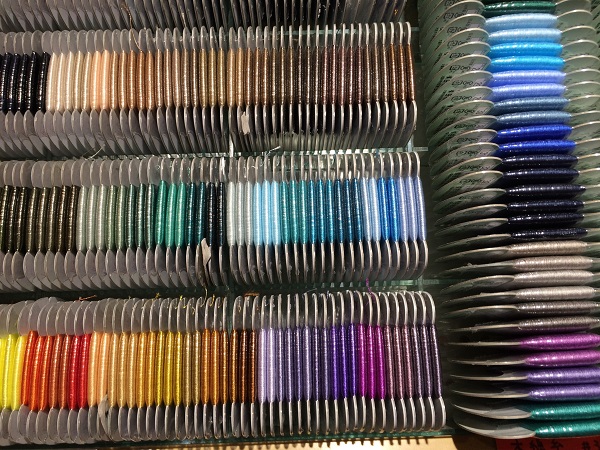 "We carry little cotton thread and what we do sell comes in only a few colours, whereas silk thread for kimonos and polyester thread for kimonos worn for traditional Japanese dance come in a huge variety of magnificent colours," adds Mr.Suzuoki.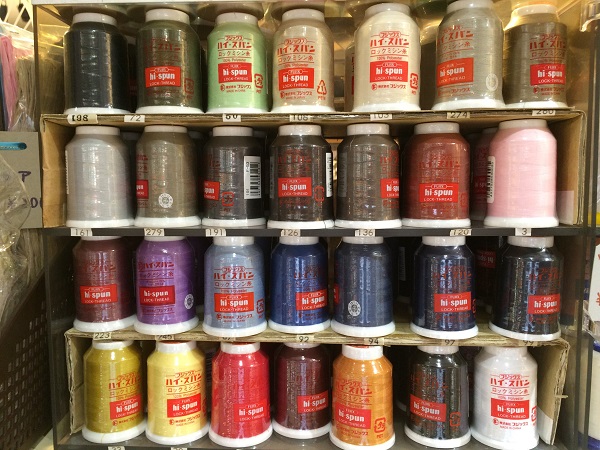 The variety and colour variation of the different kinds of thread is almost bewildering: woolly lock thread, nylon thread, polyester, silk, cotton and so on.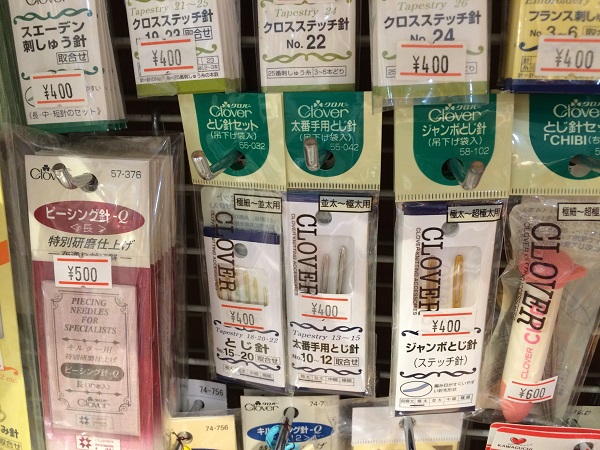 With thread go needles. Yoshinoya Itoten has a staggering number, in dozens of sizes and for differing purposes. "Most Japanese needles are made in Hiroshima," says Mr. Suzuoki. "The factories produce needles for a variety of companies. The brand names may be different but Hiroshima is the home of needle making."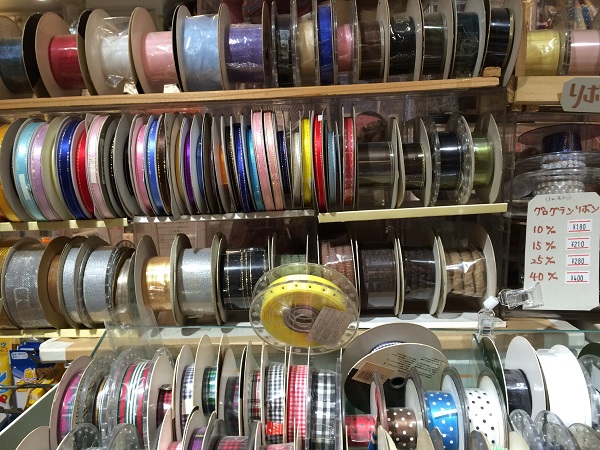 Alongside the shelves packed with thread there is a vast array of yarns, ribbons and Mrs. Suzuoki's area of expertise, knitting.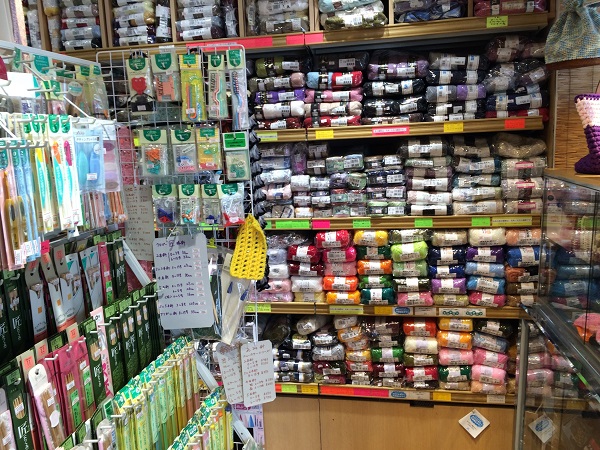 "My father wanted me to study about the business as much as possible, so I entered Bunka Fukuso Gakuin (Bunka Fashion College, Japan's oldest dressmaking college and most respected fashion design school) in Shinjuku. People like Junko Koshino and Kenzo Takada were there around the same time. After that I became a knitting teacher and added an extra layer of know-how to the business. My mother had been a patternmaker and the shop then focused on cloth as well as all the traditional items."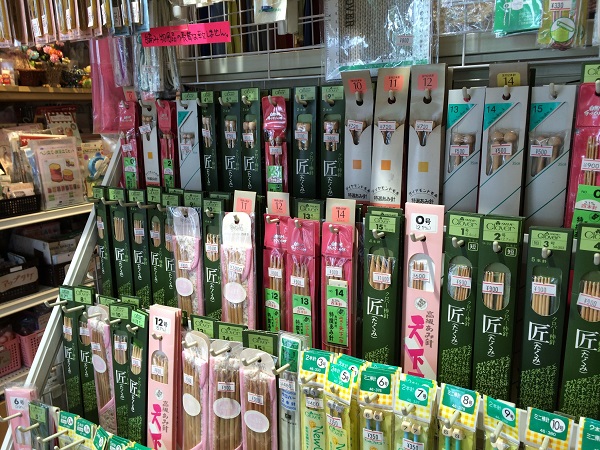 The knitting section features hundreds of kinds of wool and a dizzying display of knitting needles. Who knew there were so many different kinds?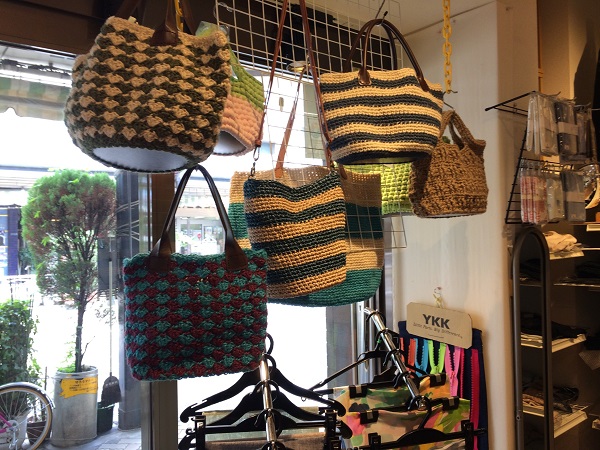 After graduation, Mr. Suzuoki spent time studying in Vancouver and Seattle before returning to Japan and taking a job in a company. After a few years spent in business he rejoined the family company to plan its future. "We've outlasted so many shops in the same business by offering both traditional products, our core area, and riding the trends of the period. Right now I'm making bags and we're also focusing on the popularity of the craft aspect of the business."
Japan has seen a recent rise in interest in such traditional handicrafts as macramテゥ (pictured here), patchwork, quilting, crochet, tatting, embroidery, hairpin lace-making and the like.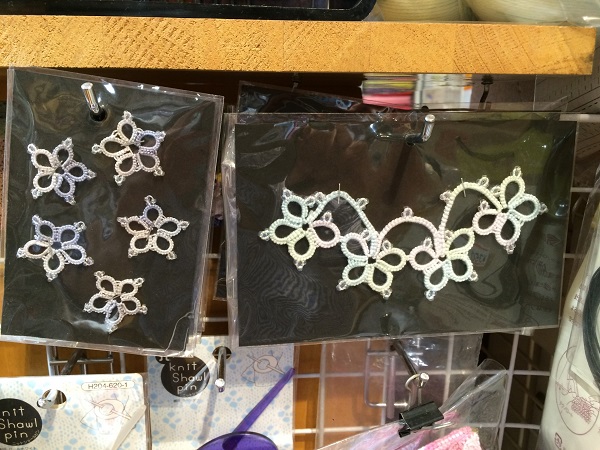 Tatting, for example, requires specialized tools and Yoshinoya Itoten has a wide selection.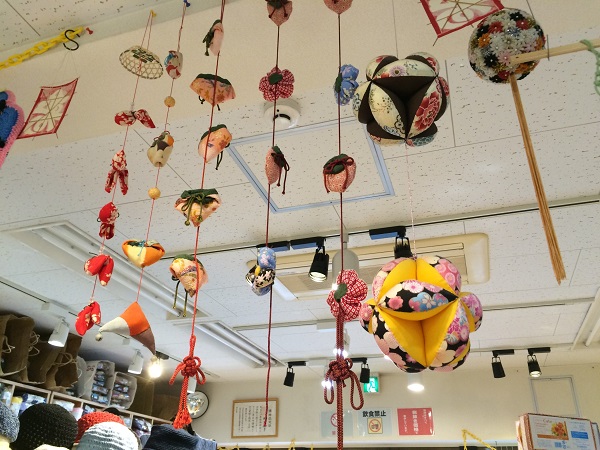 The shop interior is a riot of colour and design.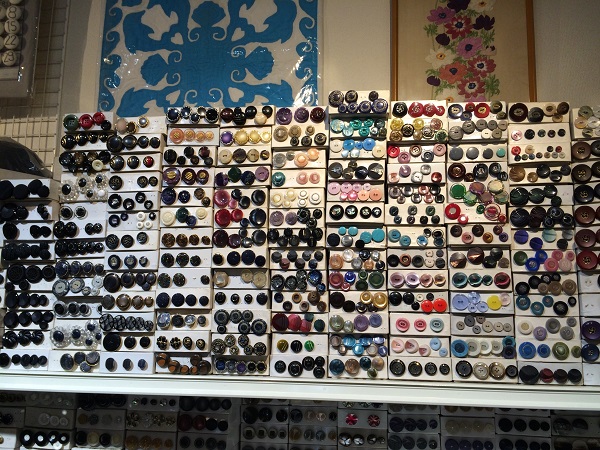 The buttons come from the same wholesaler in Osaka that the shop has used for years. "We order from a Kansai-based firm to avoid duplicating buttons sold by Tokyo wholesalers," says Mr. Suzuoki.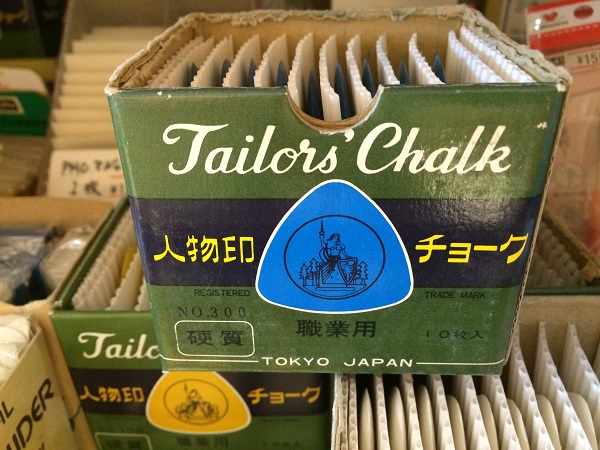 122 years of experience, vast product knowledge and an astonishing variety of goods are to be found at Yoshinoya Itoten, where Mr.Suzuoki is ready to answer any questions in English.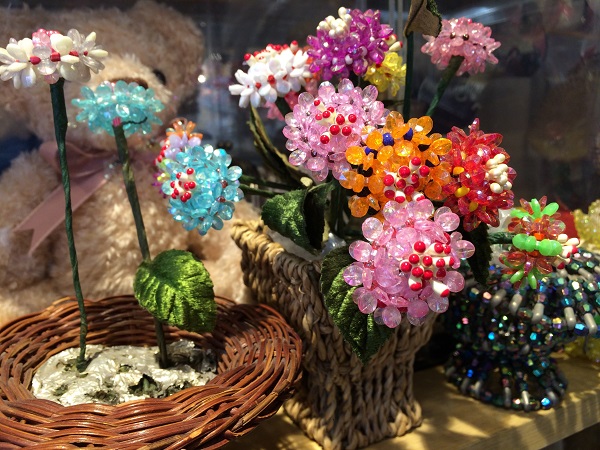 For all your craft needs, this is the place to go. Here's to another 122 years of success!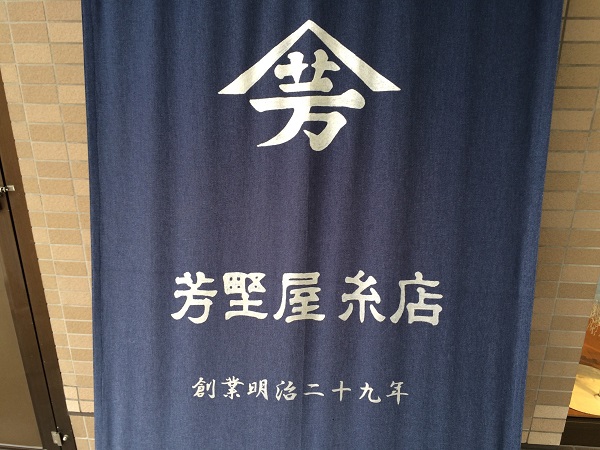 Story and Photos by Stephen Spencer