Here's a sight that's slowly disappearing from the modern world: small, intimate clothing stores, run out of private residences by beloved local figures.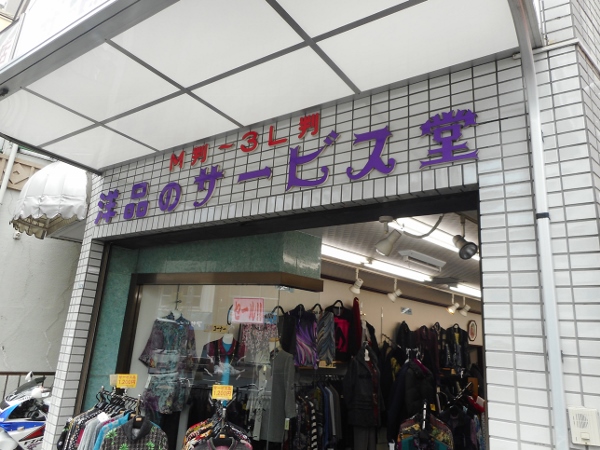 "There used to be so many more," mused Mrs. Arakawa, the current co-owner of Yohin no Service-dou in Kameido. "But we're disappearing. Like the dinosaurs," she laughed.
With shopping malls and department stores available and ready to cater to the public's needs, clothing stores like hers rely on the loyalty of long-time customers and on their impeccable service to offer something different.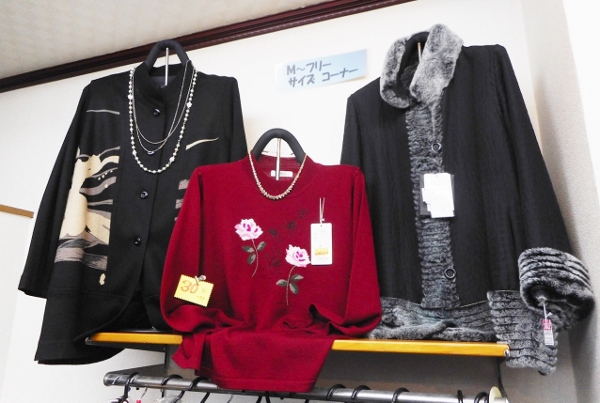 "We sell clothing for women, and mostly for older ladies," Mrs. Arakawa told me. "So we stock clothes that are loose and comfortable, but still fashionable and fun. Our sizes run from M up to 3L, though we usually sell out of the larger sizes first. Just because women age doesn't mean they care less about fashion. However, they do start to prefer items that they don't need to struggle into…"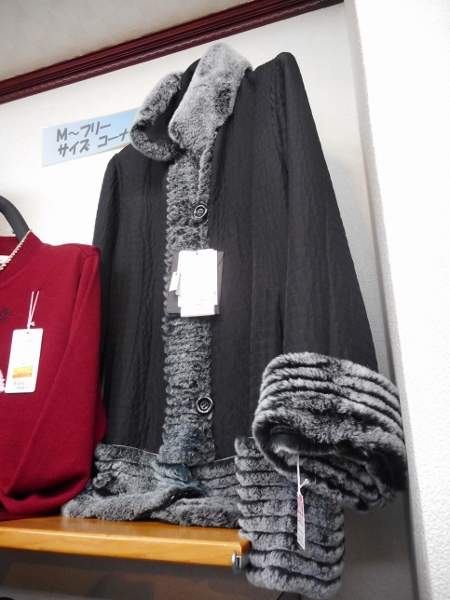 And indeed, the racks were full of clothes with loose, flowing designs that all looked extremely comfortable. Wandering around, I quickly spotted a lovely cape-like jacket lined with incredibly soft fur. Although Mrs. Arakawa insisted the clothes were all made for an age range older than my own, I found the jacket very tempting.
"It's reversible," Mrs. Arakawa informed me. "Plus, we're having a sale right now, so many of the winter apparel are marked down."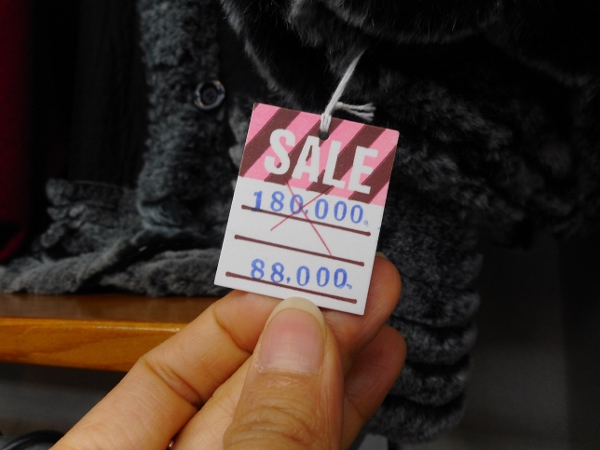 Unfortunately, I had managed to pick out the most expensive item in the place! I can't quite afford it, even with the remarkable drop in price (more than 50 %!). Still, colour me jealous of whoever does end up buying it, because it was very, very nice.
"I might buy it myself if it's still here at the end of the season," Mrs. Arakawa said with a twinkle in her eye. Despite my initial encounter with the luxury jacket, the boutique usually stocks things that are under 10, 000 yen, making it an extremely friendly place for household wallets.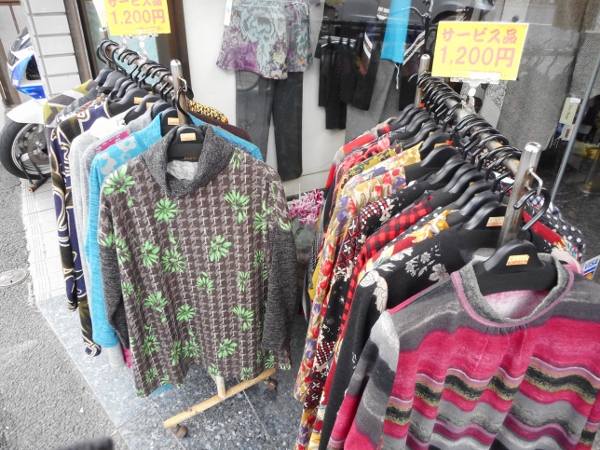 Their best sellers are the tops Mrs. Arakawa keeps at the front, which are all 1000 or 1200 yen. Their bright patterns were eye-catching on a cold, wintry day.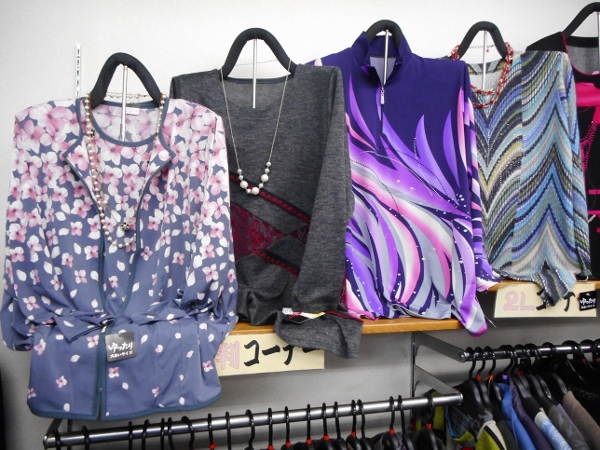 Inside, long-sleeved ensembles with spring palettes were already on display.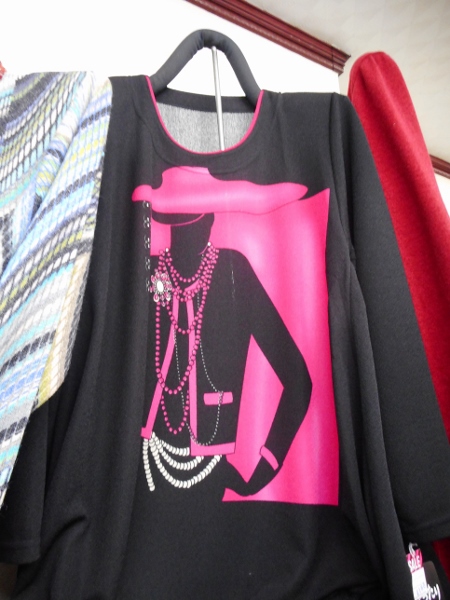 When I remarked about the surprisingly bold colours on the clothes, Mrs. Arakawa told me it was because as women age, they are drawn to wearing brighter fabrics.
"It was the same for me," she said. "Somewhere in my seventies, red became a very attractive colour for me. Up until then I was all blacks and greys, but once I started wearing red, I couldn't stop. It really makes you look and feel younger to wear beautiful colours!"
Similarly, she says many of her lady friends and customers are very fashionable and prefer wearing fun, vibrantly-coloured clothes over dark, demure ones.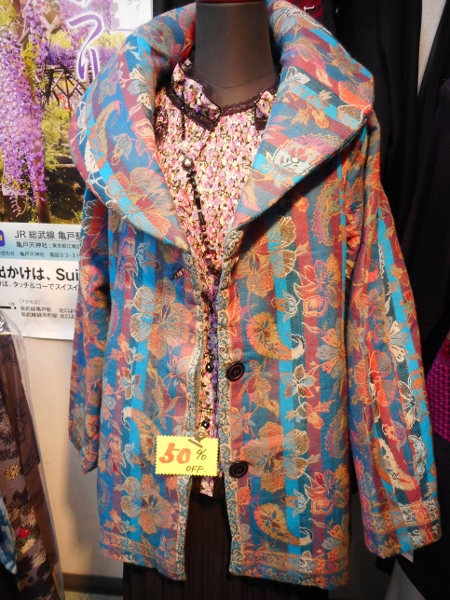 When asked for her favourite piece, Mrs. Arakawa pondered for a bit, and then pointed out this beautiful jacket. "I'd like to wear this one," she said confidently. "I have another jacket from the same brand. I've had it for years and I've worn it both inside and outside, but it's still in very good condition."
The jacket, which is of sturdy make, definitely looked like it would last a good, long time, and the fabric had the most gorgeous pattern.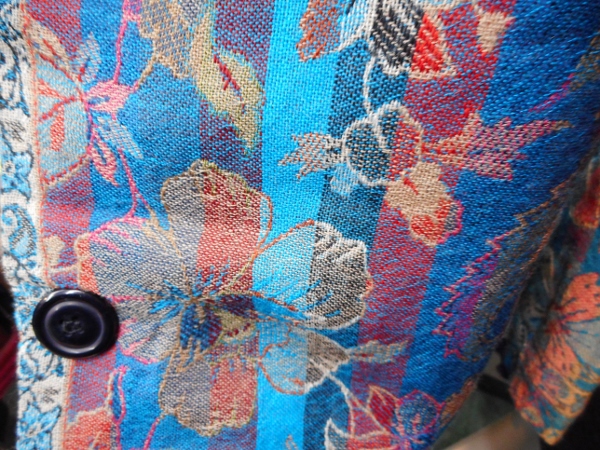 The price was nearly half of what it would retail for at a department store, and with the additional cut from the winter sale, seemed like a worthwhile investment!
"Sometimes young people come in here to shop for gifts for their mothers or relatives," Mrs. Arakawa told me. I decided to take mental note for when birthdays came up in the future.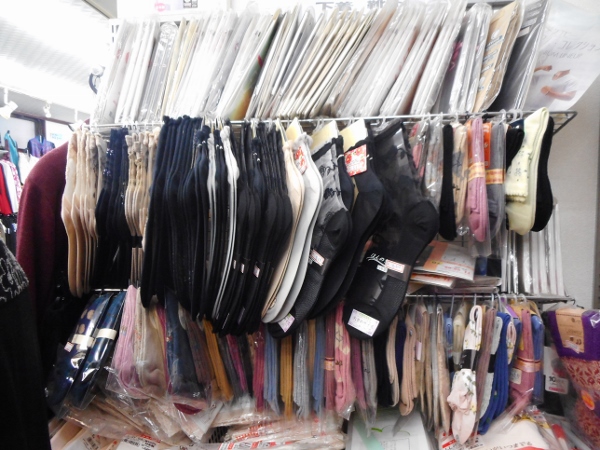 Aside from tops and outerwear, the store also has some socks…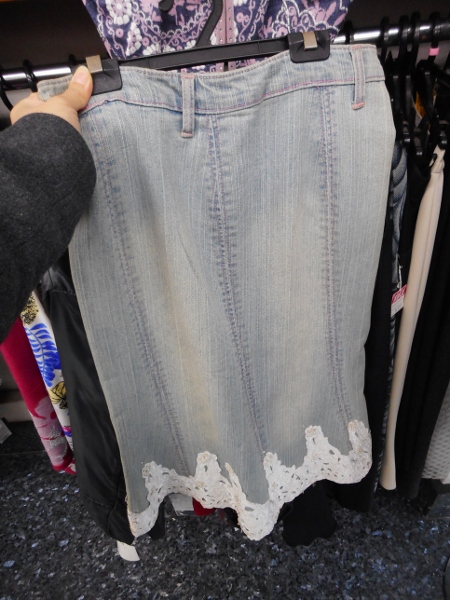 As well as skirts, capris, and pants. Many of the pants had soft, fleecy linings, perfect for getting through the rest of what has been a surprisingly cold winter.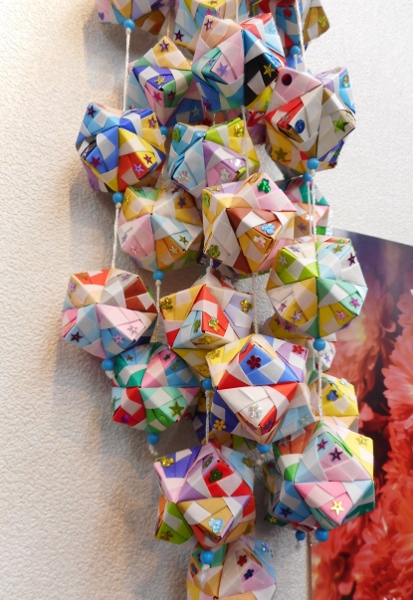 "We've been here for years, my husband and I, running this store," Mrs. Arakawa said fondly. The store actually got its start in the 10th year of Showa, or 1935, with its first generation owners; Mrs. Arakawa and her husband are the second generation. "I think about retiring a lot—I think my daughter and her husband could very well manage this store, or maybe start a different business. But then my husband will remind me how few businesses like ours remain, and how valuable we are. Like fossils, you know?" she joked. "In any case, I think we'll keep at it for a couple more years, maybe until the Olympics."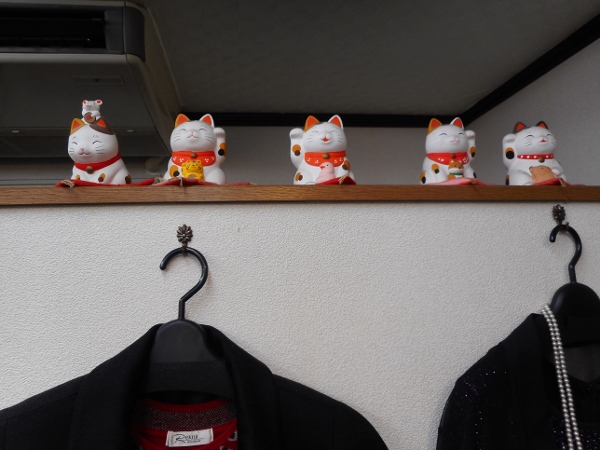 Regardless of how much longer the store remains, its solid, reliable presence in the neighbourhood and Mrs. Arakawa's love for the business are both strikingly apparent. In these changing times, places like this remind me of the lovely homeliness that characterises parts of Koto City, and I for one am very grateful for them.
Story and Photos by Xianru Shen(Koto City Office Coordinator for International Relations)