NIJIYA cafe&dining: Over the Rainbow in Sumiyoshi
Published: June 5, 2019
Koto-ku really is a heaven for cafe lovers. From the backstreets of historical Kameido, via the shrines and temples of old Fukagawa to the ultra-modern bayside areas of Toyosu and Ariake, it seems that there's a cafe around every corner with a unique style and a menu bursting with goodness. The latest news is that the Sumiyoshi area now has its very own sanctuary, the aptly-named NIJIYA cafe&dining. We popped in recently for a chat with the proprietor, the effervescent Ms. Masako Sakuma.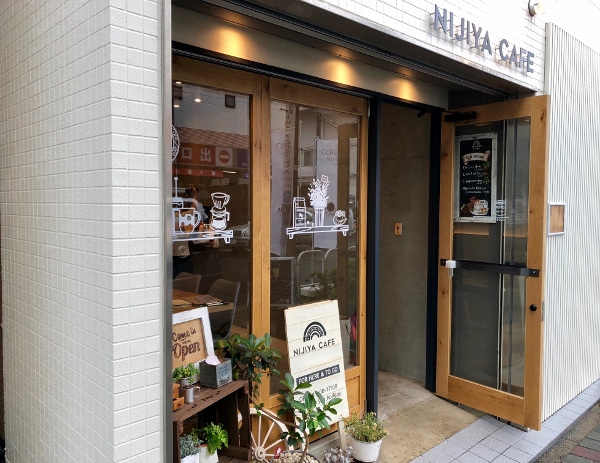 Sumiyoshi born and bred, Ms. Sakuma first conceived the idea to open a cafe in her home area after returning to Japan from five years abroad in a non-English speaking country. "I had my first child overseas and with my husband out at work all day, I really appreciated the comfortable local cafe where I could go and relax. The staff were very kind and we would often chat. It was a real lifeline for me. On returning to Japan I resolved to try and create something similar here."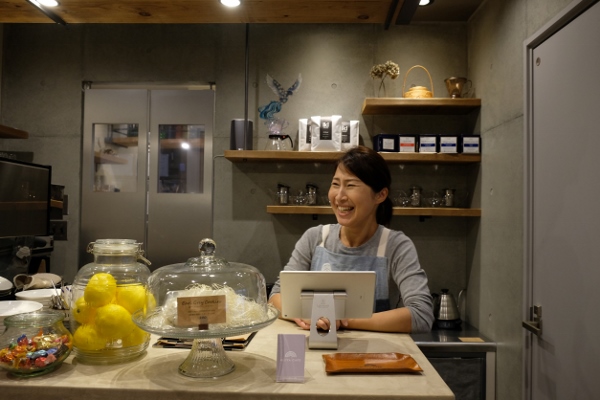 "This space was actually a car park before," adds Ms. Sakuma. "We were staying at my parents' house after returning to Japan and I spotted the location, thinking it would be ideal." A deal was done, Ms. Sakuma collaborated with the architect and interior designer and Nijiya opened in December 2018.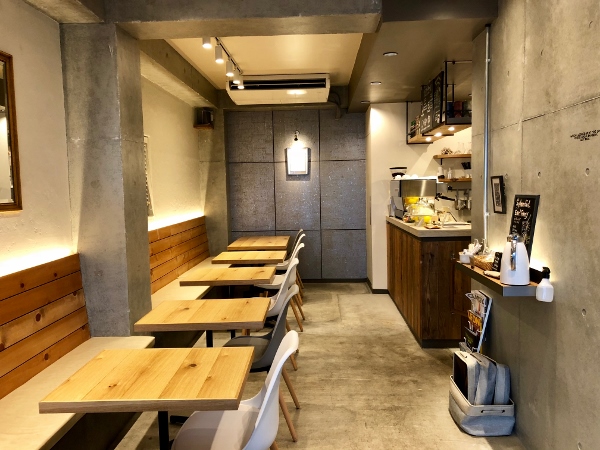 Nijiya literally means "rainbow house" in Japanese. Why was such a name chosen? "I felt very strongly about creating a public space for people," said Ms. Sakuma."A place where people could meet up, relax, talk and enjoy food and drink. You know how you always feel happy after seeing a rainbow? Well, I wanted people to have the same feeling after visiting our cafe. Unlike some of the other nearby areas Sumiyoshi was noticeably lacking in such places. Also, there are quite a lot of senior local residents and they have turned out to be our largest number of customers so far." Indeed, after opening at 11:00 am Nijiya quickly filled up with every table taken until we left after lunchtime.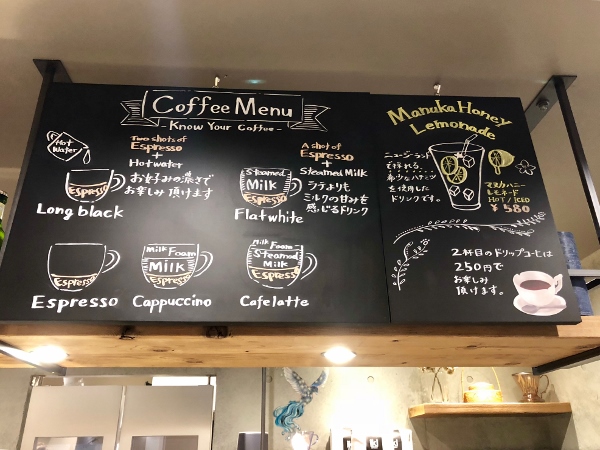 The coffee menu is espresso based and features all the popular favourites.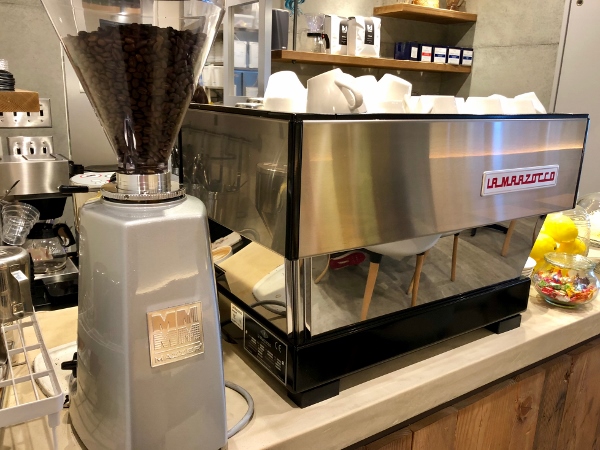 The beans are sourced from two local roasters, ground in a Mazzer and brewed with a gleaming La Marzocco espresso maker, the Milan-based choice of professionals.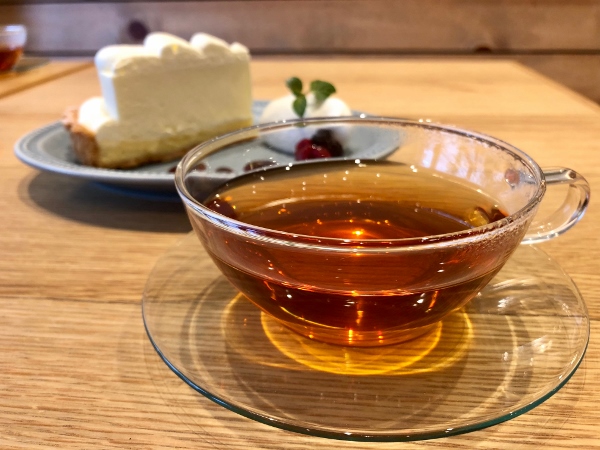 Ms. Sakuma is keen to point out that Nijiya is one of only three places in the Tokyo area that serve teas from the renowned German producer Ronnefeldt (the other two being very ritzy hotels). The most popular is the Splendid Earl Grey; the name is no idle boast either, because it really is splendid. A gorgeous golden colour with a delicate aroma and a superb, lingering smoky aftertaste, this really is the Mercedes Benz of Earl Grey. The menu also features a Special Darjeeling, a herb tea with rooibos, honeybush, anise and camomile, a mixed fruit tea, and an intriguing non-alcoholic Irish whiskey-tea with cacao.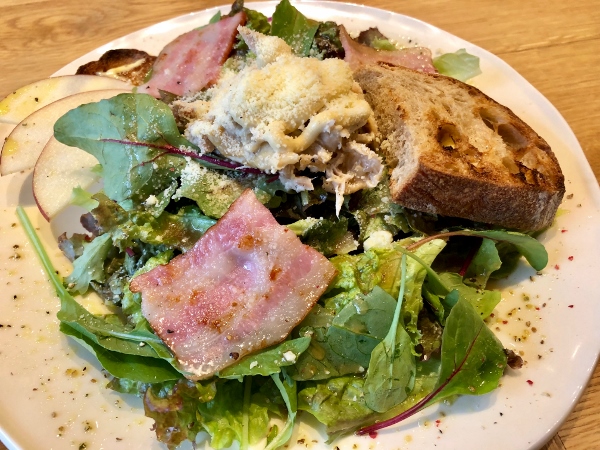 Food is available at any time but between 11:00am and 2pm customers can enjoy a delicious lunch with coffee, orange juice, or apple juice for an additional 200 yen. Top of the bill is this open salad sandwich with roast chicken and bacon. The chicken is free range, roasted whole by Ms. Sakuma and served with a secret homemade sauce. The preservative-free bread made with natural yeast is produced to Ms. Sakuma's direction by a local baker. It was delicious: real bacon, soft roast chicken in a creamy, natural sauce and a small mountain of fresh, crunchy vegetables drizzled with balsamic vinegar.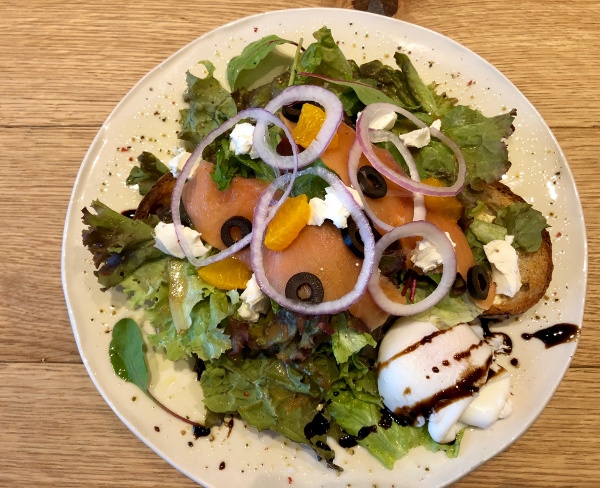 The salmon and cream cheese open sandwich plate was also a winner, served with a sweeter balsamic sauce, small pieces of mikan, that wonderful bread spread with butter and aioli and a perfectly cooked poached egg. Terrific, and extremely good value at 950 yen, like the chicken open salad sandwich. Also on the menu is a red wine beef stew, gapao and keema curry. All three are served with barley rice and salad.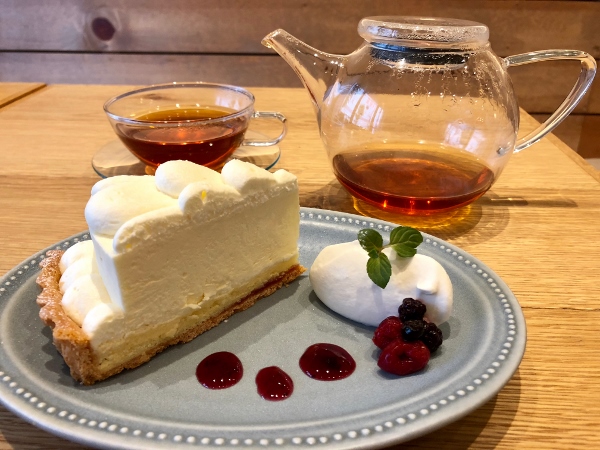 For those still hungry, enjoying elevenses or afternoon tea, there's a range of desserts to tempt you. This rare and baked cheesecake tart, served with cream, raspberries, and blueberries was heavenly, simultaneously light and creamy. Also on the dessert menu are affogato, fruit tart, chiffon cake, fondant chocolat, and homemade muffins.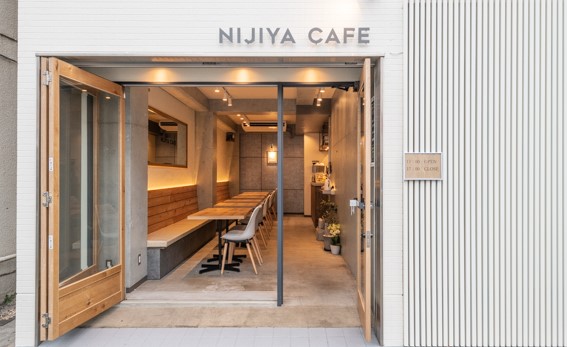 On sunny days the concertina front windows can be opened to create an even more airy space.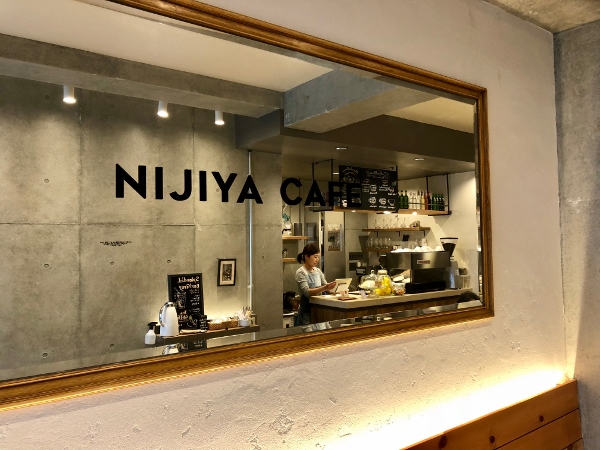 As Ms. Sakuma commented, "I wanted a place that was both contemporary in design yet had a natural feel with plenty of wood and was very comfortable." That aim has definitely been achieved because after spending a very relaxing couple of hours there, we certainly didn't want to leave. Great food, exceptional tea and coffee, a charming host and a relaxing ambience; what more could you want?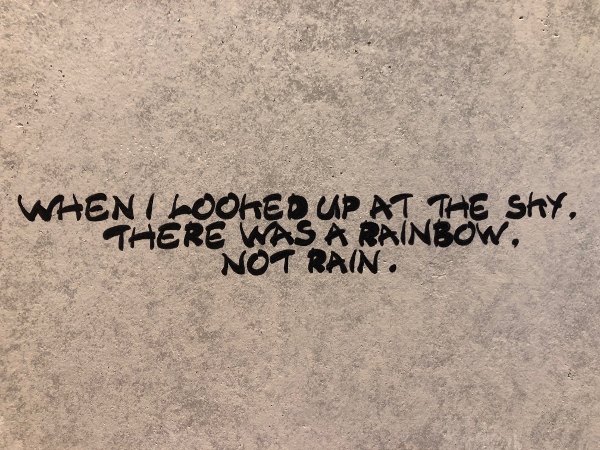 Story and Photos by Stephen Spencer