A Japanese-style Pub: An Izakaya Focusing on Quality, Local Ingredients and Community
Published: November 19, 2023
※Prices are subject to change from those in effect at the time of the interview. Please contact the store directly for the latest information.
A Fukagawa food specialty restaurant opened in July 2022.
"Fukagawa meshi Hachirouemon" offers "Fukagawa Meshi" which is made by Fukagawa locals, with a focus on ingredients such as rice, dashi (soup stock), cooking methods, and seasonings, reflecting the heartfelt dedication of Fukagawa people.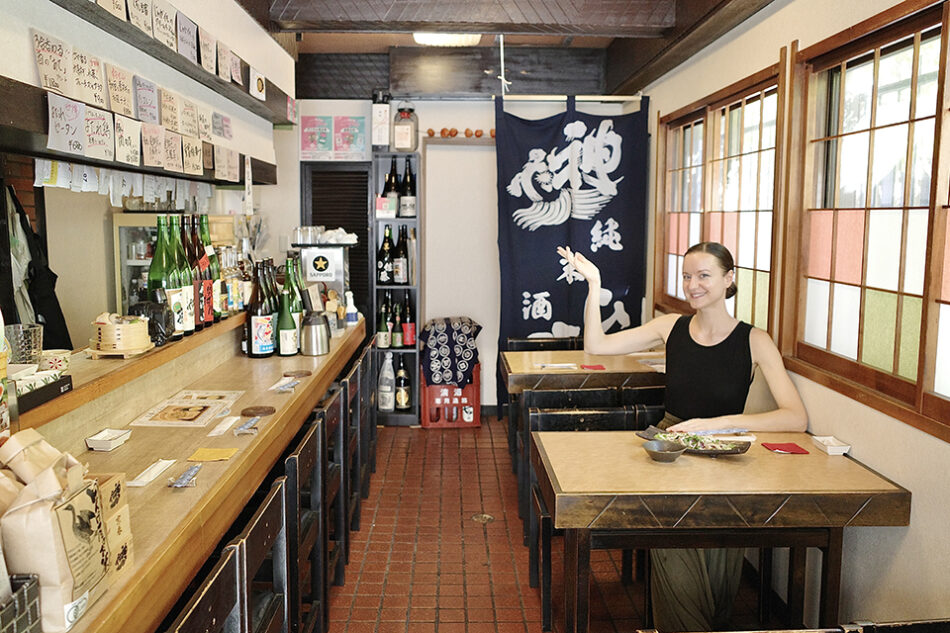 The relaxed and tranquil atmosphere of the interior is managed by the owner alone, Mr. Iijima.
A cozy and intimate eatery that welcomes regulars and new customers. You should try their lunchtime specialty 'Fukagawa meshi'.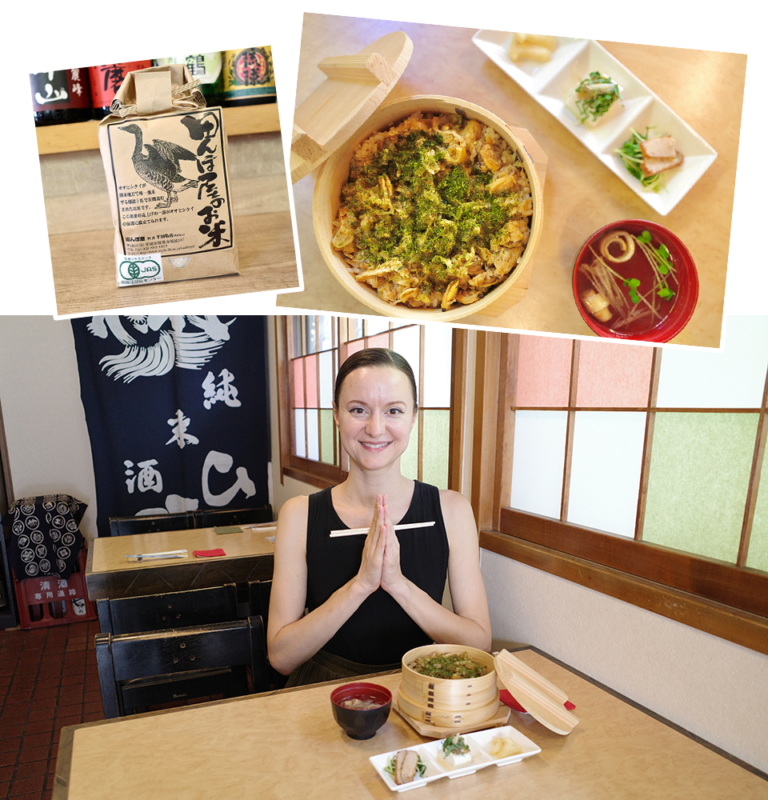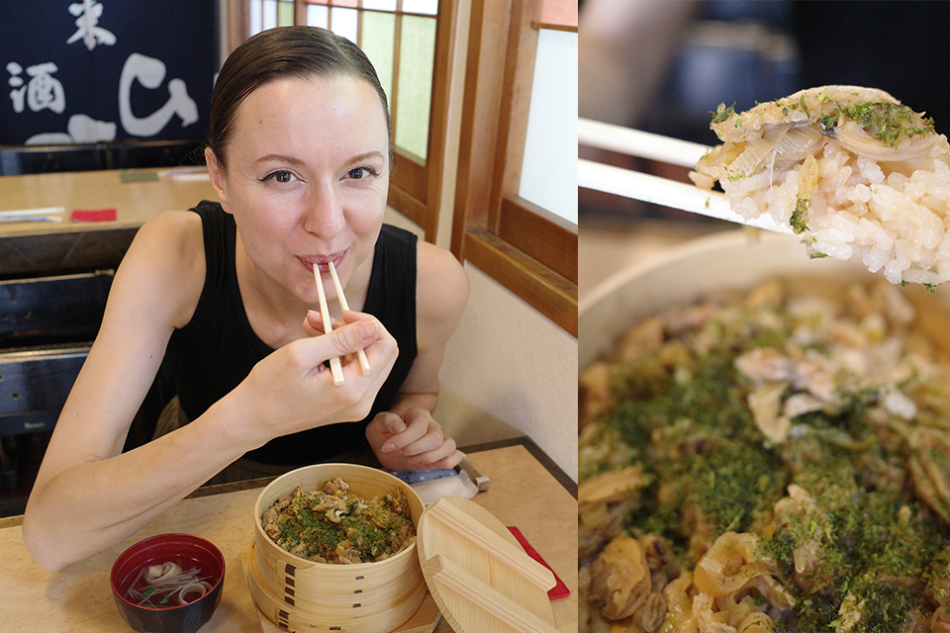 △Fukagawa meshi  1,000 yen
"Fukagawa Meshi" is a dish that involves cooking a mixture of shellfish like Asari (manila clams), hamaguri (hard shell clam), aoyagi (yellow clam), and vegetables like green onions in a broth, then serving it over rice or incorporating it into the rice during the cooking process.
Traditional cooking methods for Fukagawa Meshi include "steaming," "simmering," and "pouring over" (bukkake). However, Fukagawa Meshi Hachirouemon uses a unique Japanese culinary technique that doesn't fit into any of these categories, called "Takiawase" (Stir together).
The rice in Fukagawa meshi is organically grown and the dashi soup stock is homemade. The shop avoids using additives in their foods allowing you to savor the original flavors of the ingredients.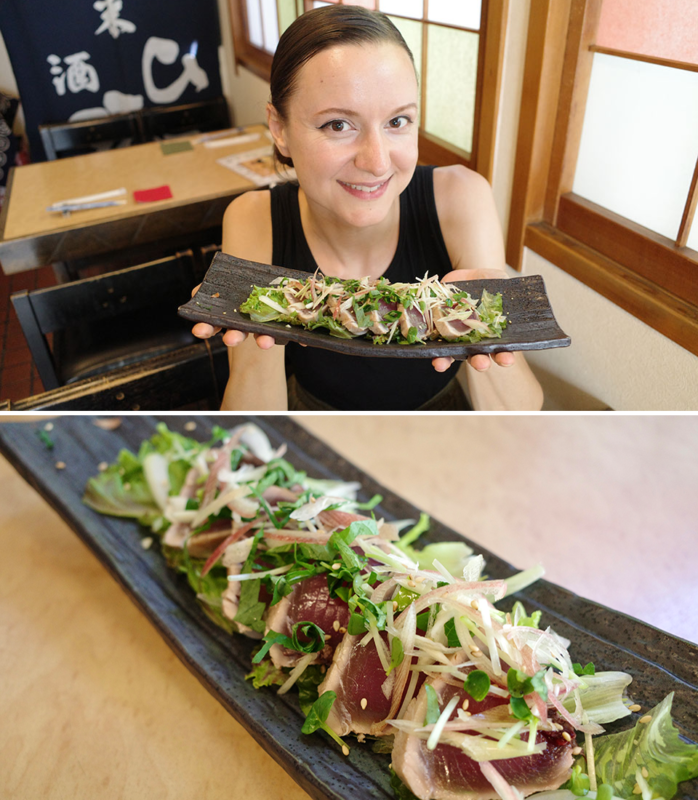 △Katsuo tataki
A Japanese food staple: 'Katsuo tataki'. It's seared bonito fish with slivers of leek, Japanese ginger (myouga) and green herb. It's perfect in the summer for a more refreshing taste.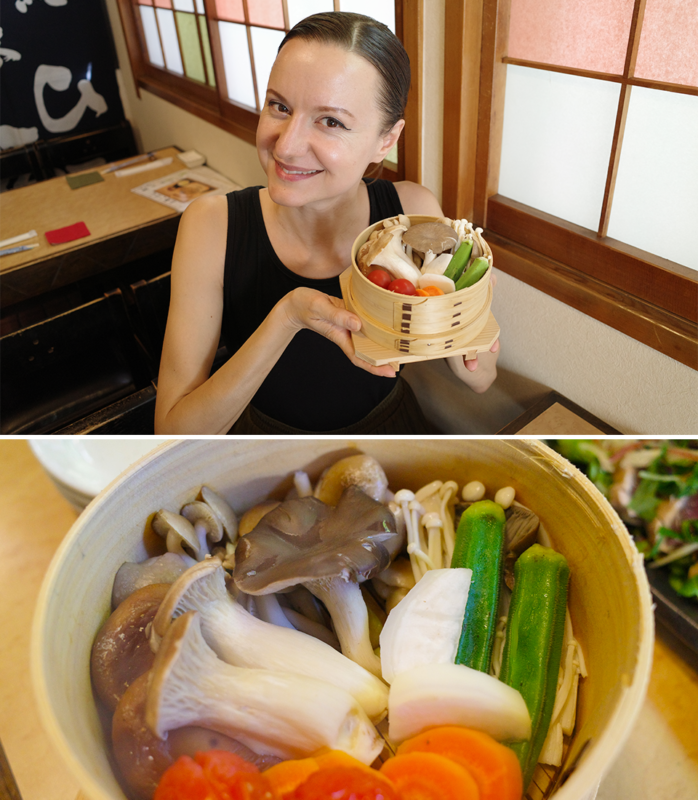 △Steamed Summer Vegetables  1,500 yen
I'm personally a huge fan of vegetables and steamed is probably one of the best ways to get the most nutritional value out of them. If you have a sensitive pallet, you'll really enjoy the natural taste. It was very easy to eat, and my stomach and soul was truly satisfied.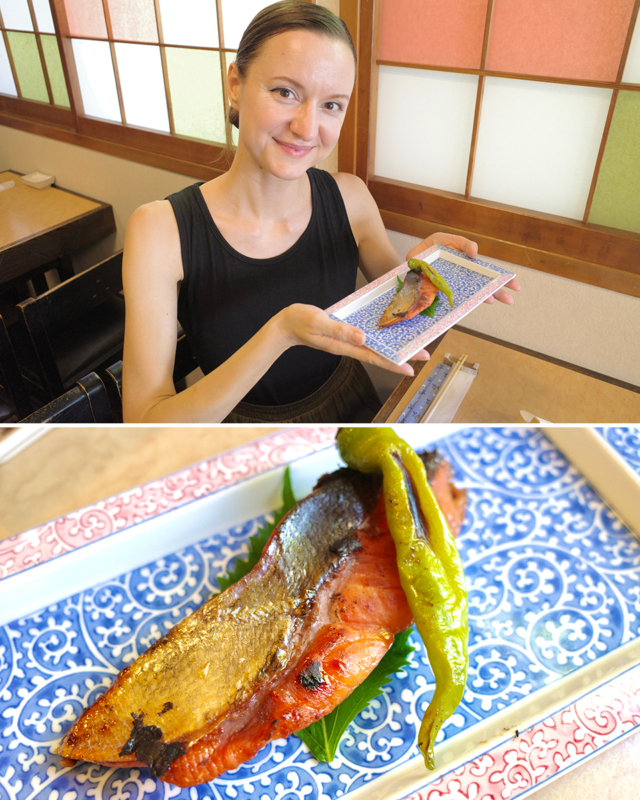 △Kawanishiya Sake Brewery's Grilled Pure Rice Sake Lees  580 yen
With sake being one of the main items on the menu to enjoy, Mr. Iijima also uses 'sake kasu', a type of marinade or seasoning that derives from the fermented rice during the sake-making process. It has a sweet sake-like taste.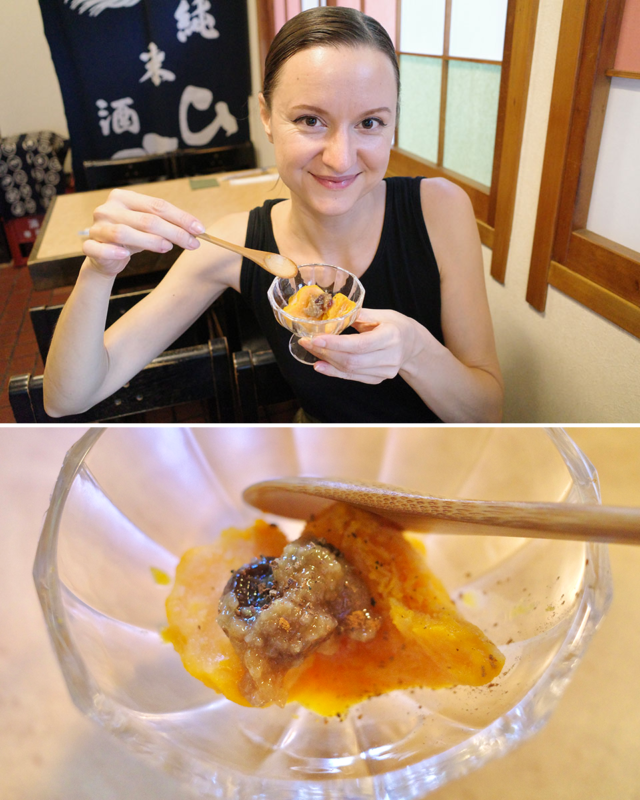 △Pumpkin Sherbet (For Adults)  200 yen
This dessert is unlike anything I've ever eaten. An original recipe by Mr. Iijima who applies 'Sake kasu' to many of his recipes including this frozen pumpkin with a natural sweetener. My taste buds haven't been this confused and impressed in a while!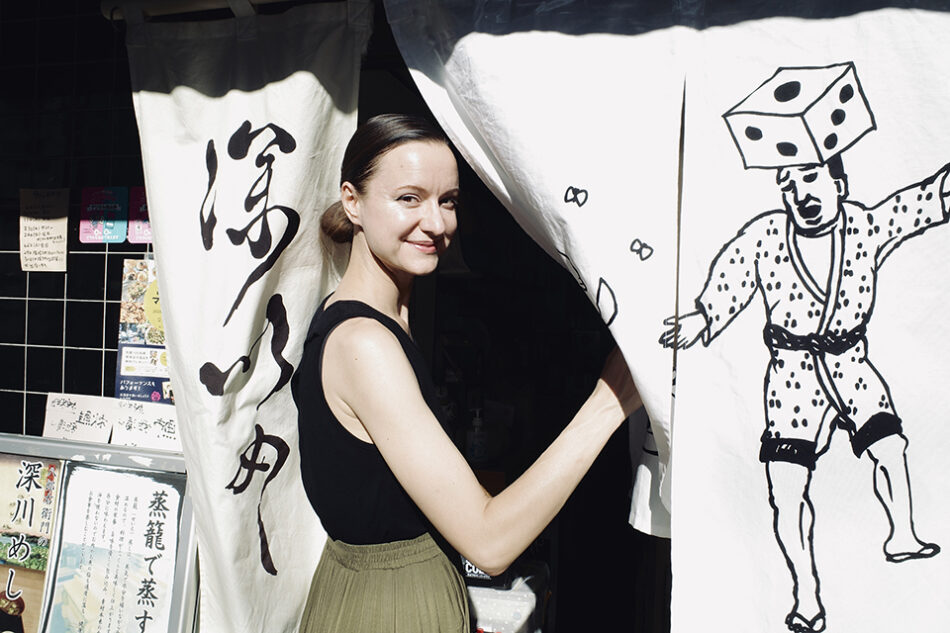 Fukagawa Meshi Hachirouemon also offers a rich selection of sake, including carefully curated pure rice's sake for you to enjoy.
Regardless of the season, the manager recommends 'kanzake' which is a hot sake that is slowly sipped to enjoy. If you can speak Japanese, he will tell you many details about sake and his experiences as he is very knowledgeable about sake as well as food.
If you're brave enough, you can try some of the other food items that are listed on the wall above the kitchen area. Mr. Iijima likes to experiment with food, combining ethnic dishes that use a wide variety of spices, with Japanese dishes.
Please feel free to visit anytime!
≪English Article Journalist Profile≫
・Name:Natalie
・Age:Thirties
・Nationality:Poland
・Hobbies:Sewing, DJ, Up cycling, Illustration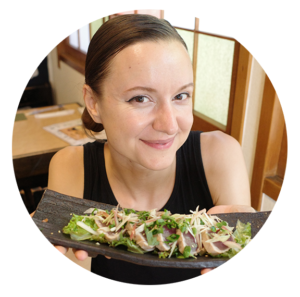 ---
※Information is based on September 2023. Prices, operating hours, and other details might have changed. Please verify with the store directly.
※All prices mentioned in this article include tax.