A Panoply of Preserved Pleasures at Food Shop HOZON
Published: July 26, 2018
HOZON is the Japanese word for preservation, storage, and maintenance. It's also the name of a recently-opened shop in Kiyosumi-shirakawa that specializes in preserved foodstuffs. On a recent sweltering afternoon, the youthful and affable proprietor Mr. Shun Takeda spared some time to chat about his products, both original and sourced from other manufacturers.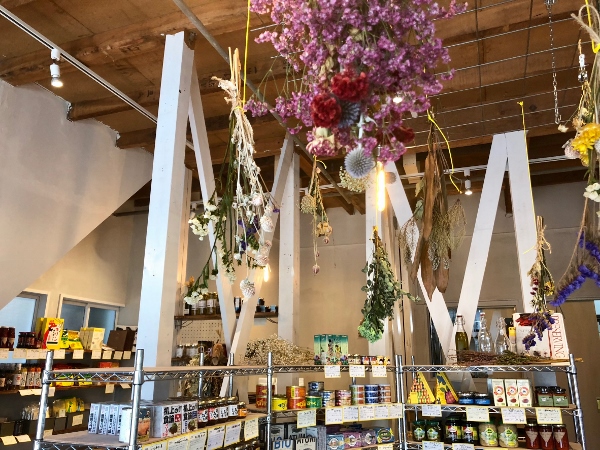 Pushing through the door into the cool interior with its white walls and high wooden ceiling (it used to be a bookbinder), one is immediately struck by the bunches of preserved flowers hanging in mid-air and the astonishing variety of cans, jars, and bottles that seem to cover every available space on the shelves, tables, counters, and even the floor. It's a veritable Aladdin's cave of tasty-looking comestibles.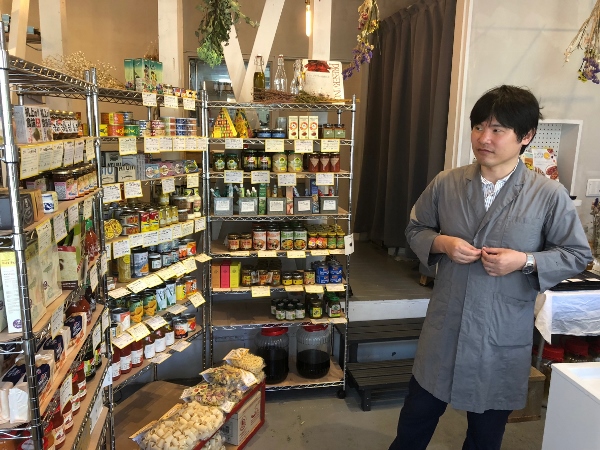 Mr. Takeda looks every inch the dapper grocer in this work uniform from the popular Nakameguro-based lifestyle brand Panenka. "We opened the shop here on May 26th this year, so that's just about two months now," he says. "I'm actually from Ogikubo in Suginami-ku, Tokyo but started my first business in 2016, making jam on Sado island off the coast of Niigata Prefecture on the Japan Sea side of the country. My father's home is on the island. We built a kitchen there and used the abundant local fruit to make jam which we then drove back to Tokyo and sold in various places."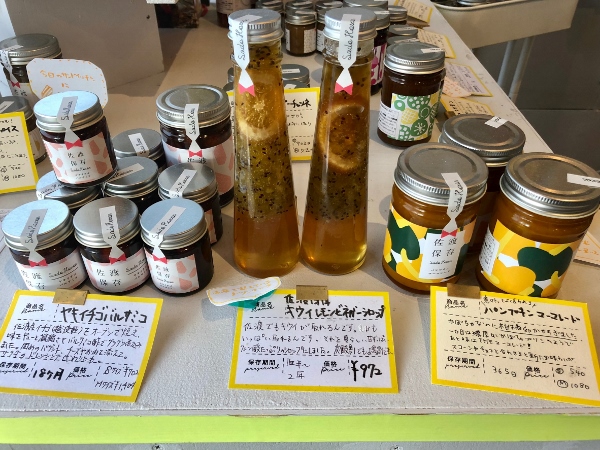 "When we decided to open our own shop, we packed up the kitchen and brought it over. We now have the Sado island fruit sent here. Sado, like Niigata in general, is famous for its seafood, rice and sake but also produces a wide range of fruit, including figs, cherries, grapes, apples, persimmons, kiwi fruit, and Le Lectier pears."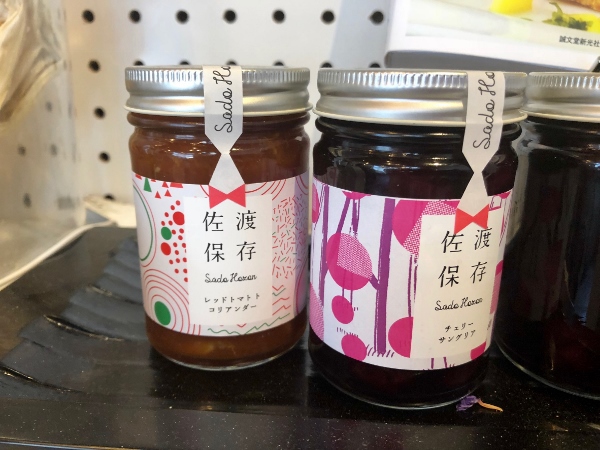 A closer look at the preserves reveals HOZON is far from an ordinary jam manufacturer. There is a bewildering variety including cherry sangria made with organic red wine, pickled plum ("ume" in Japanese) and cinnamon, red tomato and coriander, oven roasted strawberry and even pumpkin marmalade.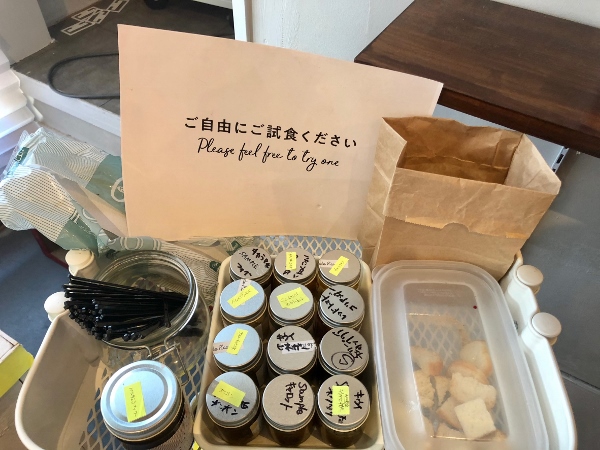 "Our top-selling jams are burdock root, cherry and fig," says Mr. Takeda. "We also make chutneys, preserves and pickles; the spicy and sour eggplant chutney is our best seller here." There's a tasting corner where customers can sample a selection of products. I try the burdock root jam; burdock root ("gobo" in Japanese) with its nutty, earthy flavour is the last vegetable one could imagine as a sweet preserve but it's delicious, mild yet retaining its crunchy texture.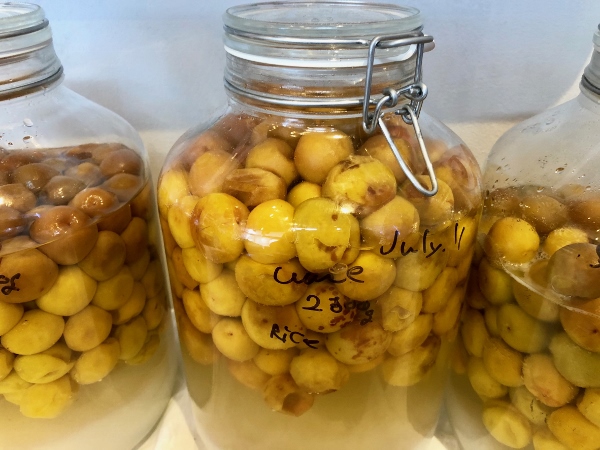 Sado is less well known as a producer of ume fruit, somewhere between a plum and an apricot, which are pickled and turned into the salty-sour umeboshi commonly found in lunch boxes and rice balls all over Japan. Mr. Takeda makes syrup from Sado island fruit, adding a variety of ingredients such as sugar, vinegar, star anise, cinnamon, and cloves to 2kgs of fruit and letting it stand for a month.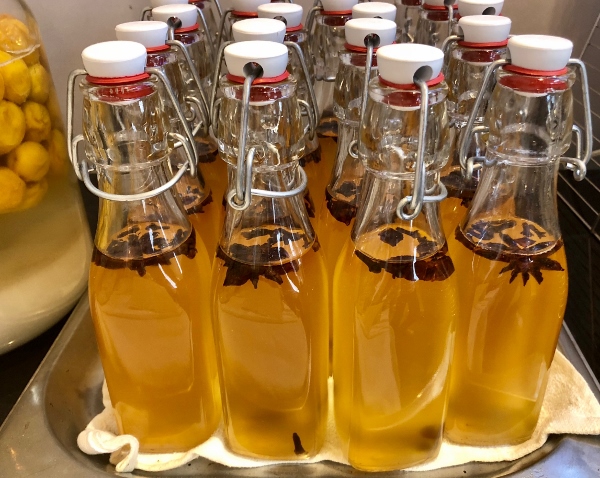 The bottled version is a beautiful colour, offset by the purplish tinge of the star anise.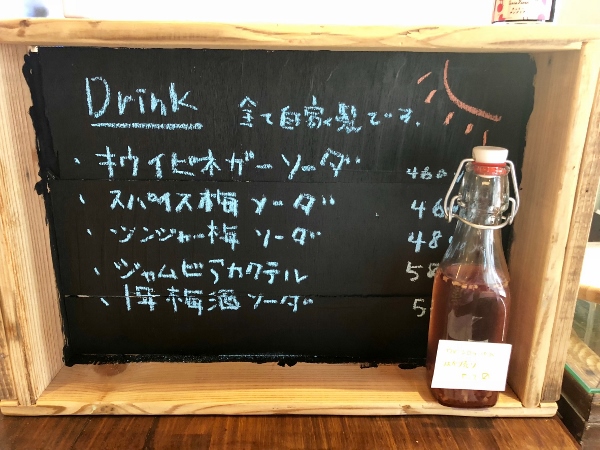 Customers can order a drink from the menu. How does a kiwi vinegar soda sound? Spicy plum soda, ginger plum soda, jam beer cocktail, and a special one-year aged plum syrup are also available. All are handmade and chemical-free. A selection of sandwiches is also available, all featuring preserves, pickles, and mustards sold in the shop.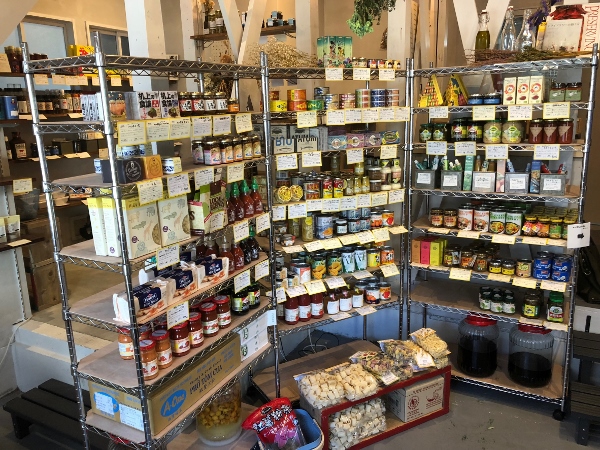 The shelves groan under the weight of a dizzying array of preserved food. Many of the products available at HOZON, both domestic and imported, are not available in many other stores.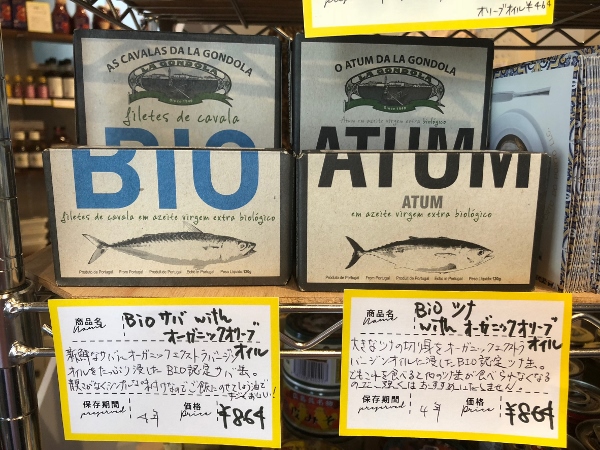 Canned fish, mackerel, in particular, is currently enjoying a boom in Japan. Here are canned tuna and mackerel from Portugal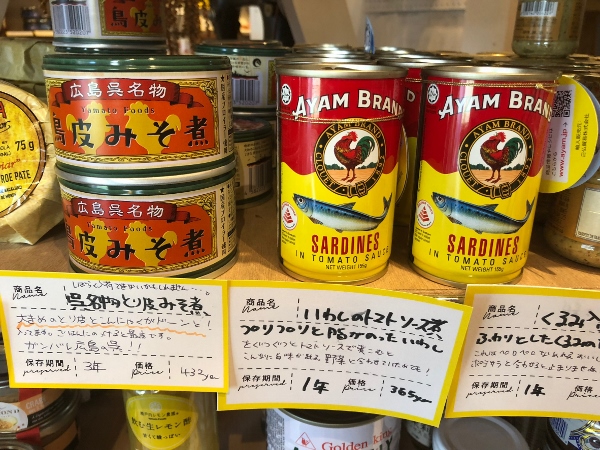 Alongside sardines from Singapore and chicken skin cooked in miso, a speciality of Kure City in Hiroshima Prefecture.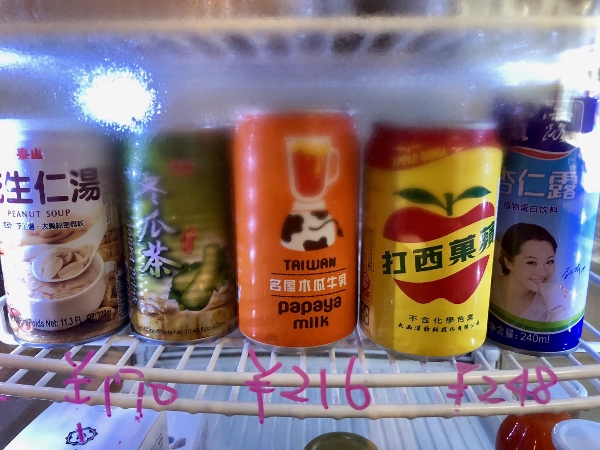 If you're still thirsty how about some peanut soup, white gourd drink, papaya milk, apple sidra, or almond milk?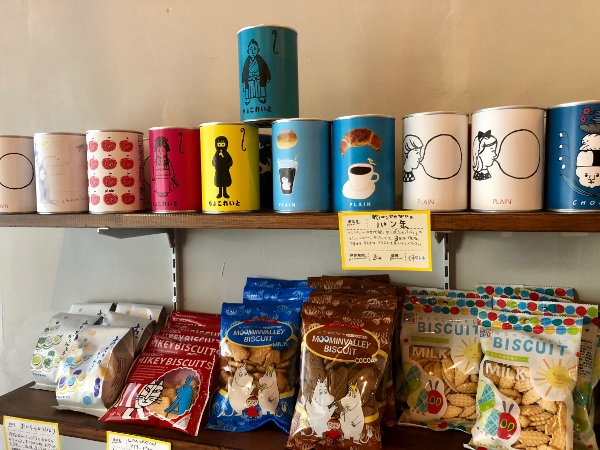 There's also a wide selection of canned bread which can be kept for up to three years. As with so many products at HOZON the package design is eye-catching.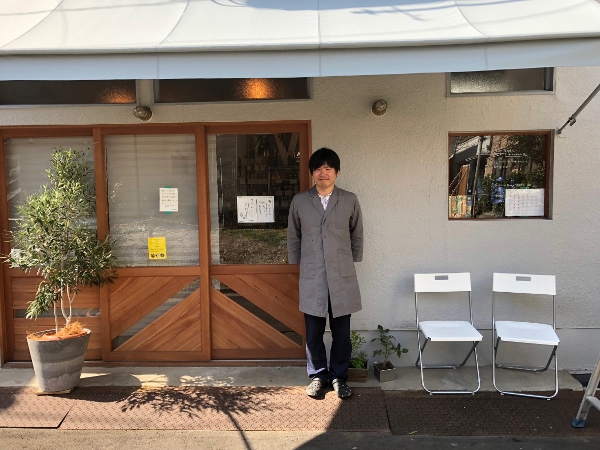 Whatever your needs, from Vietnamese sriracha sauce to Kirin brand noodles, organic olives to homemade jams, pickles, and chutneys, HOZON is the place for you. It's a cool shop and Mr. Takeda is a most excellent guide to the world of preserved food. He's also a great football fan! The Kiyosumi-shirakawa area of Koto-ku is bursting with terrific places to visit; now we can add HOZON to that ever-growing list.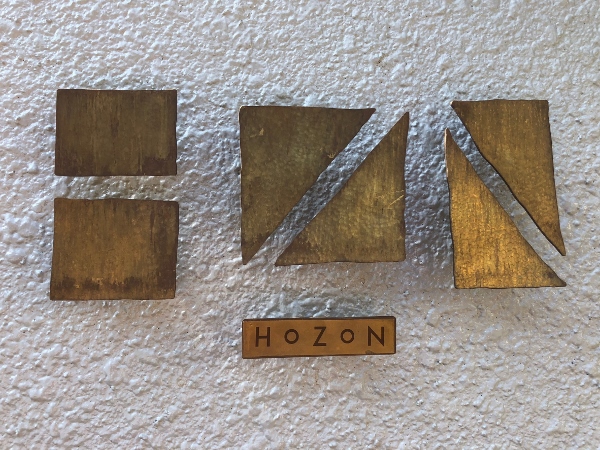 Story and Photos by Stephen Spencer