AI meets Fitness at GOOD-B
Published: February 28, 2023
Well-being Lab GOOD-B is a personal training gym that combines the cutting edge of AI technology with modern training techniques in unique personalised programmes. Trainer Mr. Kawakami was our guide to a new world of health improvement.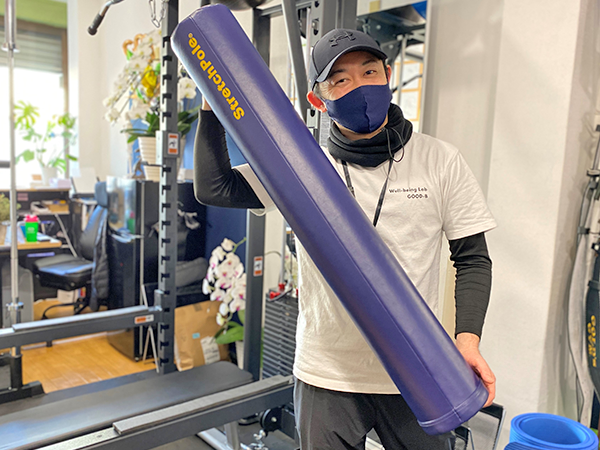 After college where he played baseball and was a track and field athlete, Mr. Kawakami earned professional qualifications and became a personal trainer. He previously worked at facilities of the Health, Welfare and Labour Ministry in the field of therapeutic exercise healthcare, individually tailoring exercise programmes to patients' needs. He also offered training and guidance to prevent lifestyle diseases and obesity, as well as dietary education.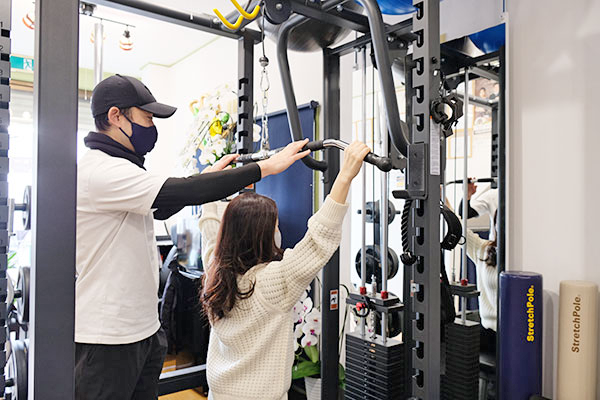 Mr. Kawakami offers physical training using machines, apparatus and one's own body weight, along with advice on diet and mental well-being.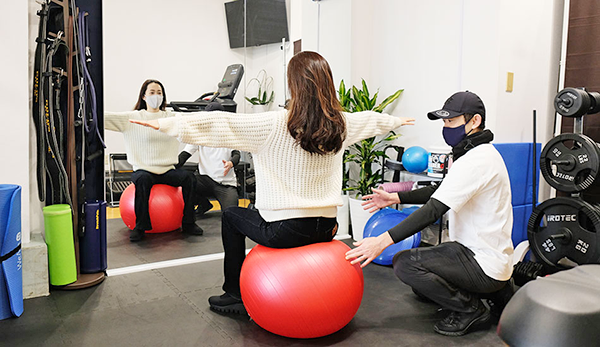 AI ANALYSIS FOR UNIQUE TRAINING MENU
GOOD- B offers three main training plans, two of which involve the use of AI software.
The first is the personal training plan (45 minutes per session – 5,000 yen) in which Mr. Kawakami develops an individual training plan for each client. Four sessions are 18,000 yen, with eight sessions seeing a further discount at 35,000 yen.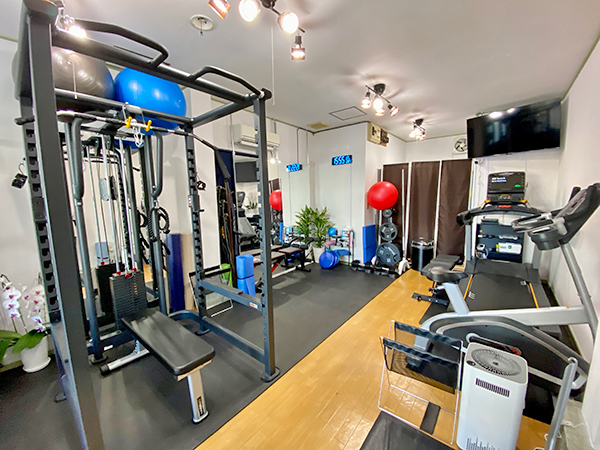 Secondly, there's a free training plan in which clients can use the machines and equipment at GOOD-B for just 500 yen per 30 minutes. Specifically targeting those who have mastered using the machines and have a designated training plan worked out, it's essentially a private gym for singles or groups and represents excellent value, particularly for those with a busy or irregular working life. Clients can wear their own clothes too, a real boon.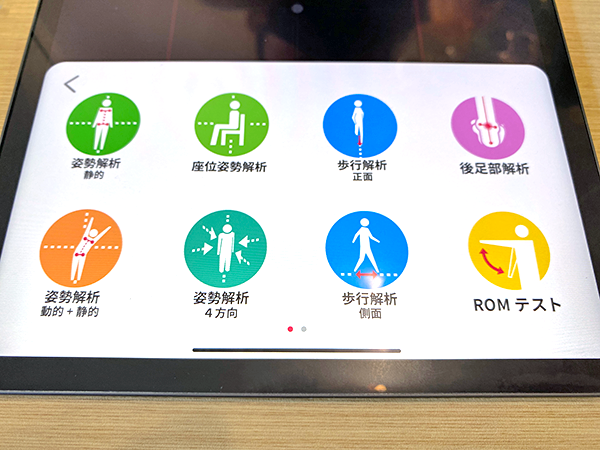 The third plan is for those seeking to improve their posture and begins at 2,000 yen. Mr. Kawakami photographs and films each client, then uses cutting edge, professional level AI software developed at Tsukuba University that instantly produces incredibly detailed analysis of up to 270 different areas.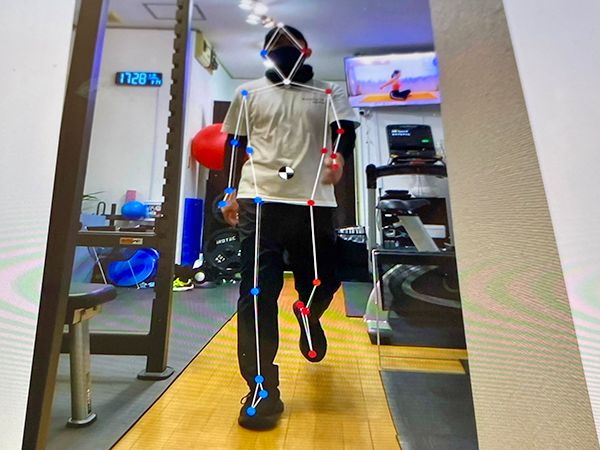 The software analyses such areas as walking posture, shoulder balance, hip balance, pelvic tilt, spinal curvature, muscle condition, sitting posture, and many more.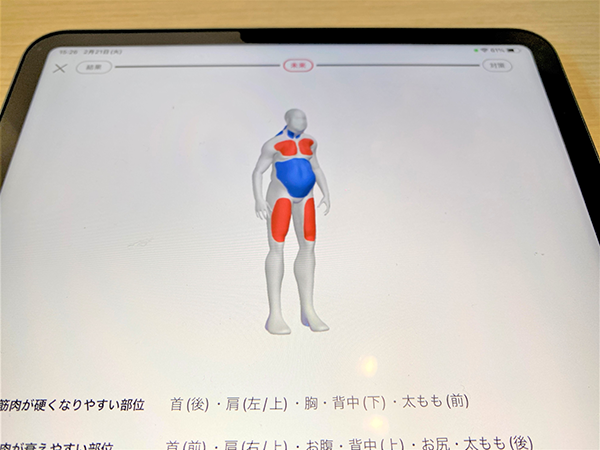 It will not only analyse your entire body condition now, but can predict future difficulties if the current problems are not rectified. The areas marked in red are at risk of becoming stiff, while the blue areas are in danger of losing muscle mass and the attendant risks that brings.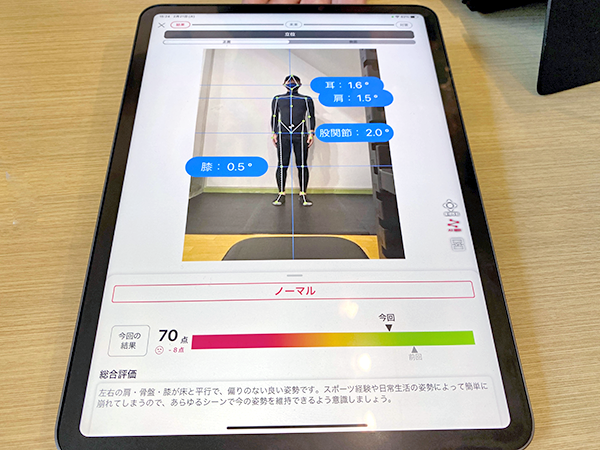 The AI software is used to produce the personal training programmes too. "The software can address each client's needs and pinpoint the key areas, whether it's a junior high school baseball player who wants to build muscle and improve his stance before he moves up to high school, a businessperson who wants to work on their golf swing, seniors who want to maintain their strength, workers from home who lack exercise or young mothers seeking to shape up. All clients are monitored constantly so the results of following training programmes can be seen immediately," he explained.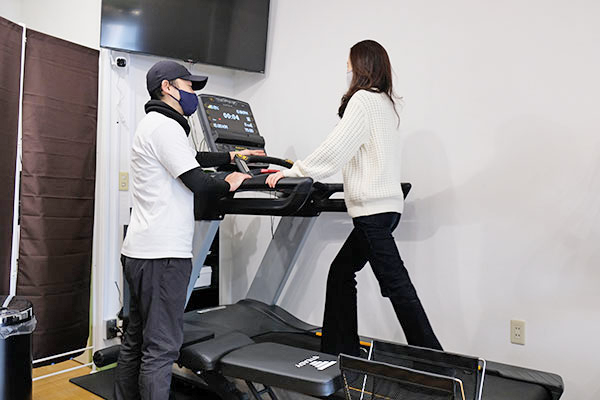 "For example, the software can calculate the best height for your work chair to reduce stiff shoulders, headaches and straight neck syndrome," he added. "Two sessions a week is best, or one session and free training in the gym. I'd like our clients to think of GOOD-B as their own private gym and myself as their personal trainer."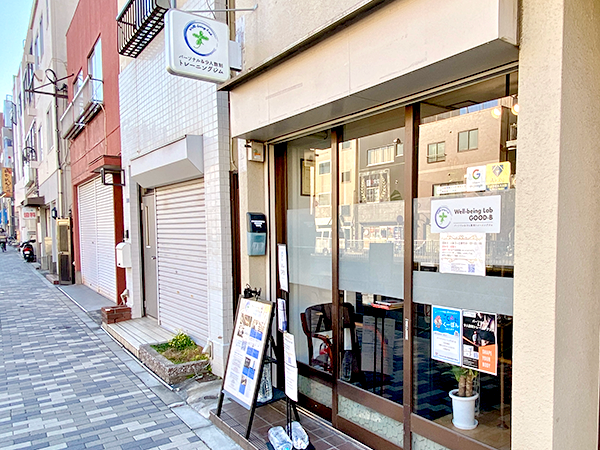 GOOD-B is located right on Maruhachi street, just north of Sunamachi Ginza. "Some people drop in for a training session on their way to the shops," said Mr. Kawakami with a laugh. There's a very comfortable yet modern atmosphere. Why not drop by and let Mr. Kawakami and his AI software put you on the right path to health and well-being?
by Stephen Spencer