Chocolate, in its many forms, is a ubiquitous item these days, something that most of us take for granted. Easily available, affordable and convenient. A snack, a treat, a quick answer to a craving for sweetness. To Yuki Miyashita, owner and proprietor of Artichoke though, chocolate is art. Mr. Miyashita is a man on a mission, a man whose burning passion for cacao beans and the possibilities of chocolate is infectious.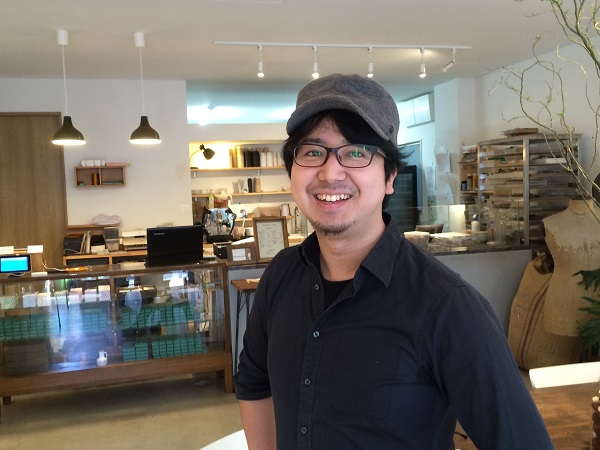 "I'd long been interested in making sweets and becoming a patissier or confectioner had been my dream since Junior High School," he says. "I went to confectionary school and then began work in a pastry shop. While I was a student we ate some really top-class French chocolate and it was a revelation to me; I'd never eaten such amazing chocolate before and I couldn't believe the difference from regular factory-made chocolate. Later on, while working in the shop, I had an epiphany: there's so much more that could be done with chocolate; why didn't I do it myself?"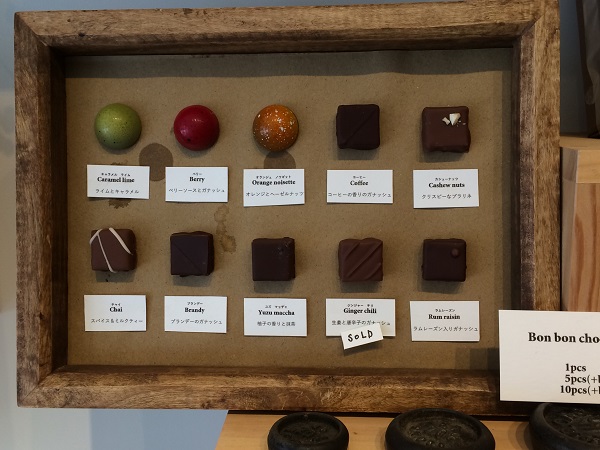 Mr. Miyashita took a trip to Brooklyn to visit the Williamsburg factory of the Mast Brothers, the American siblings who popularized the bean-to-bar artisanal chocolate movement in the US. Another trip to Manoa in Hawaii followed and, as he says, "It was like a door opening. They showed me the machines they used and where to buy them, how to use them and so on. I came back to Japan and started making my own chocolate at home."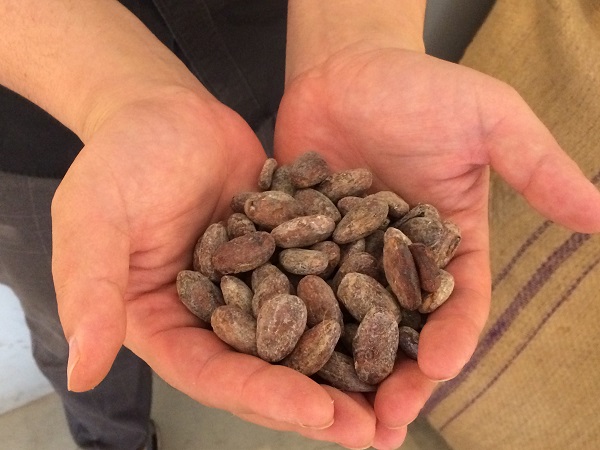 It was the first step on a long road of trial and error that lasted for 18 months. "People seem to forget that chocolate comes from plants, from living things. That's why I named the shop Artichoke. Like vegetables, the cacao beans have different flavours and they change again depending on the roasting style. It was a difficult and frustrating process but I never doubted that I would succeed in the end. It takes between 24 and 48 hours to make chocolate during which time I just had to wait to check the flavour and quality. I was highly motivated to make delicious chocolate for people and I had confidence that I would get there eventually."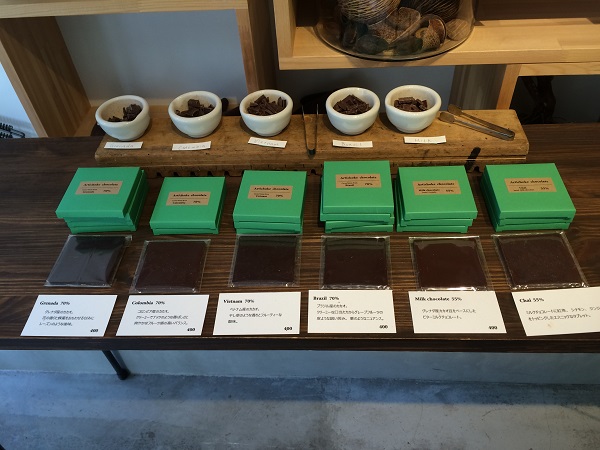 The hard work paid off as Mr. Miyashita succeeded in creating his own unique chocolate and opened Artichoke in November 2015. Why did he choose Kiyosumi-shirakawa in Koto-ku? "For a variety of reasons, really. This is the east side, Tokyo's downtown so to speak. It's not a trendy area where fashions come and go, it's an area of tradition where the good things remain. Chocolate is culture, it's not a passing fad. Also, the proliferation of coffee shops such as Blue Bottle interested me as both begin by roasting beans. There are many similarities between the two."
"This area is home to many unique and original shops. It has a special character of its own; walking around, you don't see any chain stores and there are no fast-food shops or convenience stores. Also, we are very near Kiba Park. It's a relaxed and cool area to live and work in."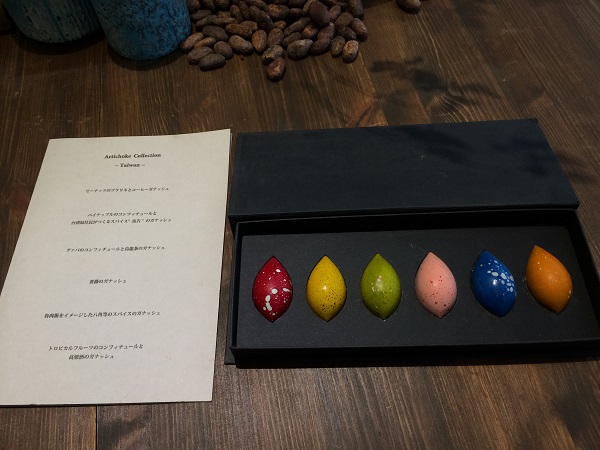 The chocolate sold at Artichoke is delicious; there are fruit truffles with deep rich flavours and ganache that melt in the mouth, releasing intense fruit flavours. Exquisite. Mr.Miyashita often works with Taiwanese cacao beans that he imports himself, as well as beans from all over the world: Grenada, Brazil, Vietnam, Colombia and so on. Chocolate drinks are available too, hot or cold depending on the season, while gorgeous-looking parfaits are on the menu in the summer.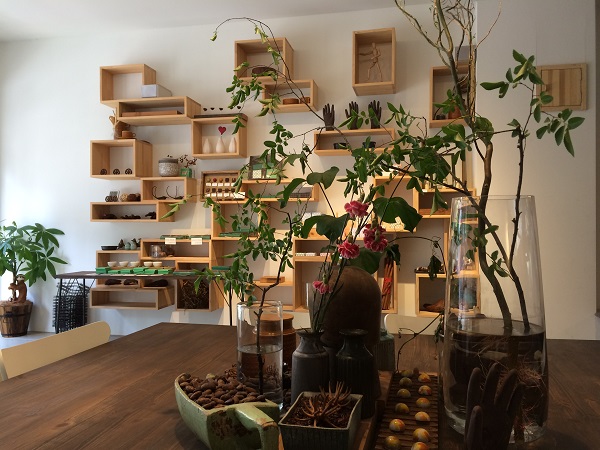 Not content with making sublime chocolate, Mr. Miyashita also designed the stylish shop interior and the packaging for his products. A man of many talents indeed.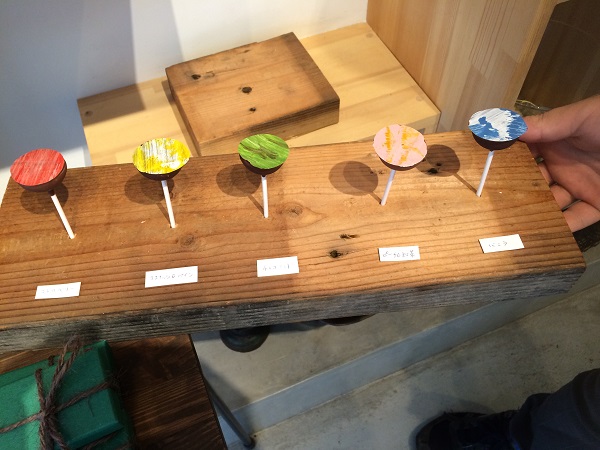 He proffers a yuzu matcha creation; the slightly bitter green tea flavour is followed by a delicate hint of the citrus yuzu, all wrapped up in dark chocolate. Remarkable.
"I want to continue the tradition of chocolate and at the same time create original Japanese style products, using flavours such as yuzu," he says. Having tasted the chocolate at Artichoke, I'm convinced Mr. Miyashita will succeed once more in the future.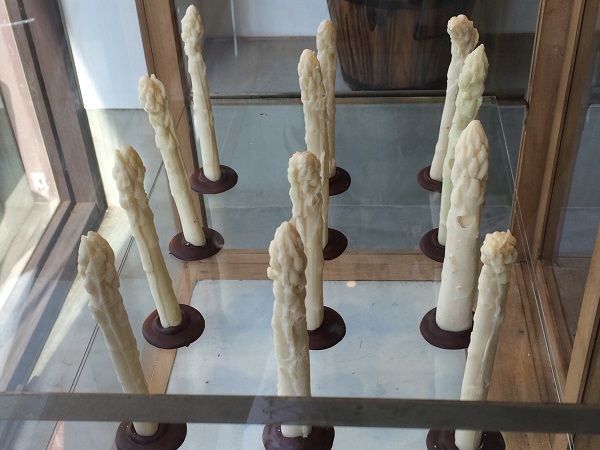 And there is white asparagus, reaffirming the organic origin of chocolate.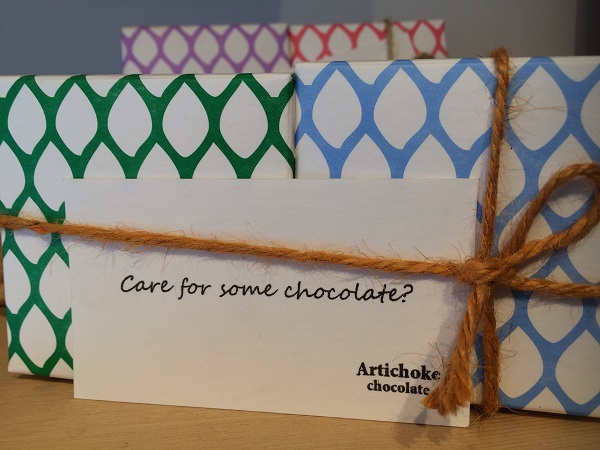 Story and Photos by Stephen Spencer