Beauty and Bliss at May 9 Happy
Published: August 26, 2019
Opened in May 2019, May 9 Happy (Make You Happy) is a beautiful shop located a 2-minute walk from Kiyosumi-shirakawa Station. As you turn down a small side street, the sky-blue wall and sandwich board beckon you in. Upon arrival, I was greeted by the kind and elegant owner, Mrs. Miyamoto.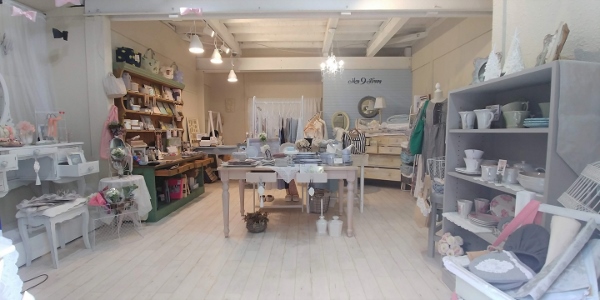 Walking into the store, one's spirit is instantly lifted by the artfully coordinated selection of delicate pastel products contrasted against the white floor, walls, and ceiling. The name of the store reflects Mrs. Miyamoto's philosophy, to offer items that will bring happiness to the owner, as well a nod to both the month the store opened, and her first name, Mei. Having lived in Koto Ward for 5 years, she feels a connection to the neighbourhood and believed it was perfect location for her new business.
Although the majority of her clientele are women, the store does get male customers from time to time looking for the perfect gift. And what a selection there is! From the tableware, to skincare, clothing and bedding to hair accessories, everything is carefully selected by Mrs. Miyamoto herself to ensure the quality and comfort. "The items in the store are always changing. I want people to be able to discover new treasures every time they come," she explained.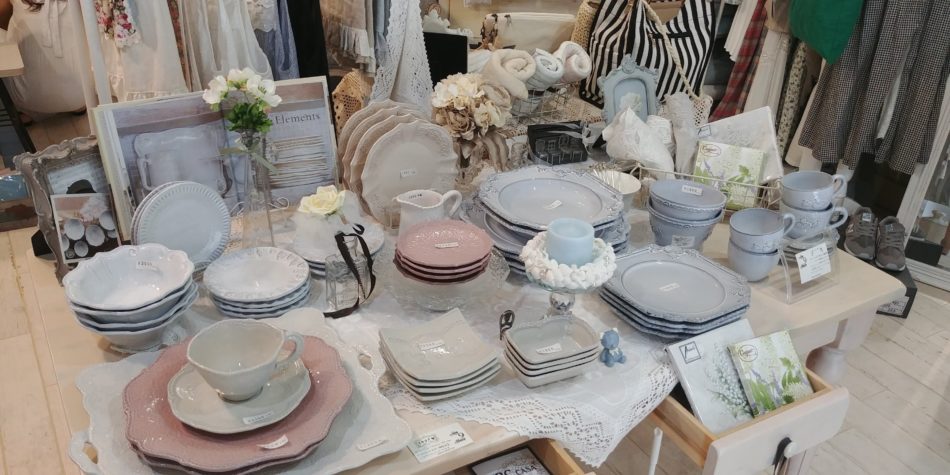 Tableware
Laid out prominently in the centre of the store is an impressive array of ceramic tableware featuring everything from teacups and saucers to milk jugs, all handmade in Italy and Portugal by Harmonier.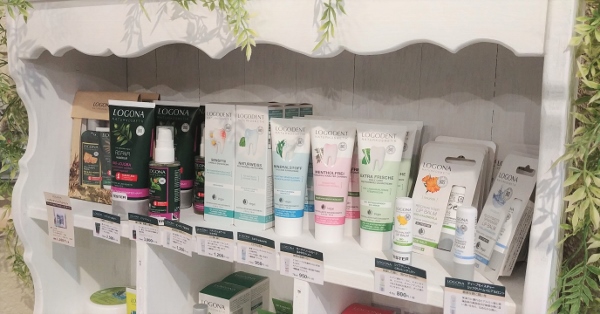 Skincare
From Germany, May 9 Happy carries the full line of products by Logona. The cosmetics and skincare are all organic and free of animal testing, and made without added water. This ensures the product is concentrated, natural, and effective.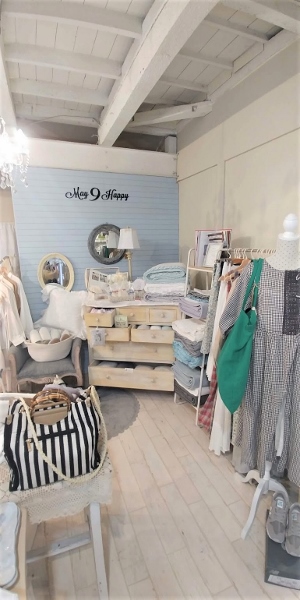 Clothing and Fabric Items
For those seeking a fashionable and subtle additional to their wardrobe, there is a mishmash of clothing items. Dresses, shirts, sweaters, aprons, everything was delicate and beautiful. Currently the collection is transitioning between summer and autumn and most items are free size (the Japanese version of one size fits all).
I asked Mrs. Miyamoto how she goes about choosing which items to feature, and the response was mainly texture. "I always go by the feel of the fabrics first. I want everything to be comfortable and soft to the touch," she said.
The fabric items are not limited to just clothing, there is also a section with bedding that is made in South Korea. The duvets and blankets in particular were enchanting and perfect for use all year around.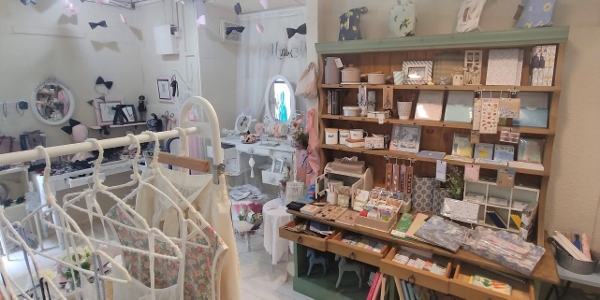 Hair Accessories
Then, with a whimsical display in the corner, hair accessories by Mini Miji, a small Japanese business run by two women. All of their creations are handcrafted and there was a wide variety of size, material, and colour, sure to please those seeking a bold statement piece or a subtle addition to an outfit.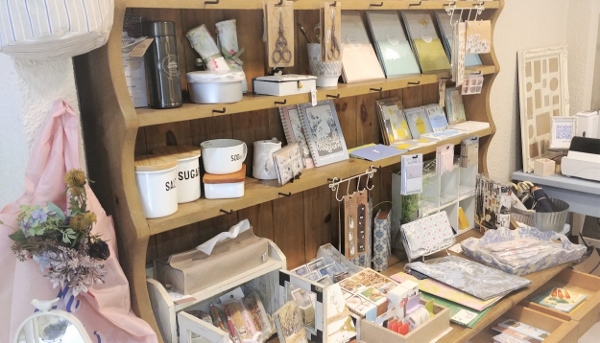 Stationery
Finally, at the back, a treasure trove of stationery. On the hutch were notebooks, cards, letter-writing paper, and adorable knickknacks for the home.
Further information on all of the products can be found on the store's website, and at the moment, an online shop is being set up. There, customers will be able to purchase the items in store as well as online exclusives.
May 9 Happy certainly accomplished its mission. I left the store with smile and am eager to return. For those looking to treat themselves to a slice of happiness, or a gift for a partner, friend, or family member, Mrs. Miyamoto will be happy to help you find the perfect item.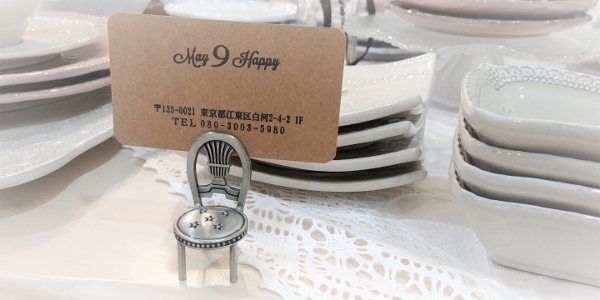 Story and Photos by Jenna Wilson