I knew something good was waiting for me inside Birreria Kappa the moment I walked by the store and saw this sign: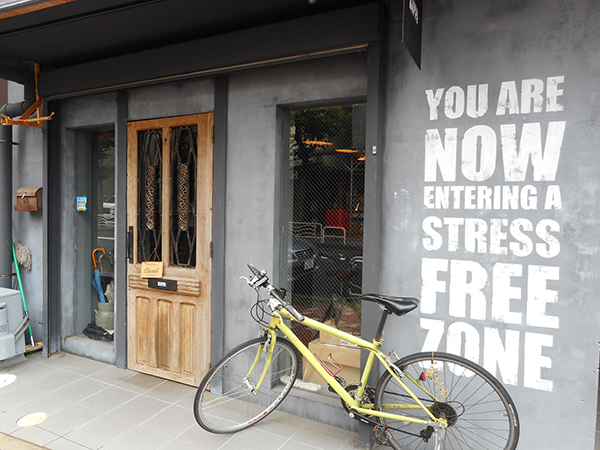 It's a comforting phrase that that reminds you to take a deep breath, smile and relax. And it fits in perfectly with the quiet, friendly atmosphere of Koto City's Botancho Shopping Street.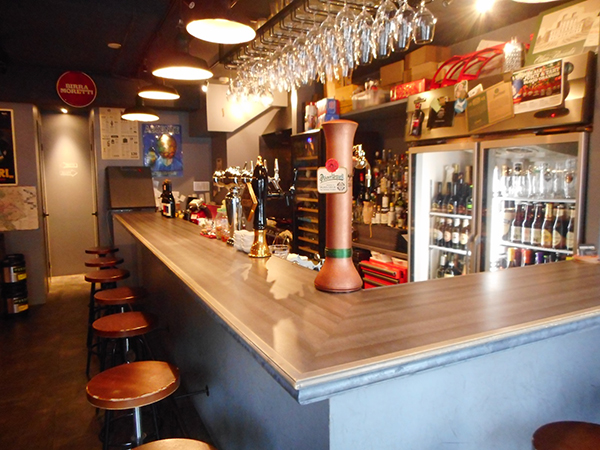 "I wanted to open a store similar to the bars I saw in Italy," owner Satoru Kurihara says of Kappa. As such, the shelves are stocked with an impressive selection of Italian alcohol, including beer and wine. "In Italy, there are bars at practically every street corner, and come evening, people flock to them to catch up with friends and to share a drink. I thought it would be nice to have a place with a similar feeling here in Tokyo: a neighbourhood watering hole where you can be sure to find some company."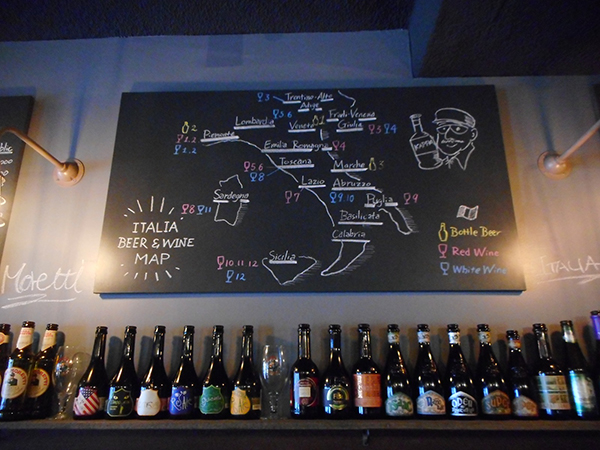 A notable feature at Kappa is the sheer number of "nama-beer"—the Japanese word for unpasteurized or draught beer—available on tap: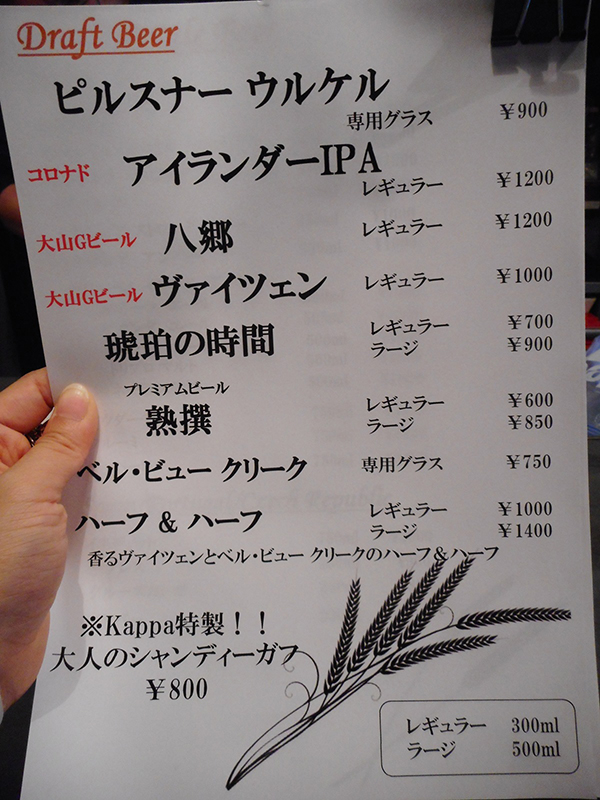 With a total of seven (7!) taps available—some of which are stay the same while other selections change—beer drinkers can find their favourite pint. You might be in the mood for something light and mild (try Asahi's premium "Jukusen"), or maybe you want something floral and fragrant ("Weizen", which is made from wheat as well as barley).
Even though I am not a big beer drinker and know little about this surprisingly complicated drink, I found the descriptions given by Mr. Kurihara fascinating. A great lover of beer himself, he is passionate about his selections, and says most beer can be characterized by their colour, aroma, bitterness and strength. Just ask, and he can tell you each tap's taste profile.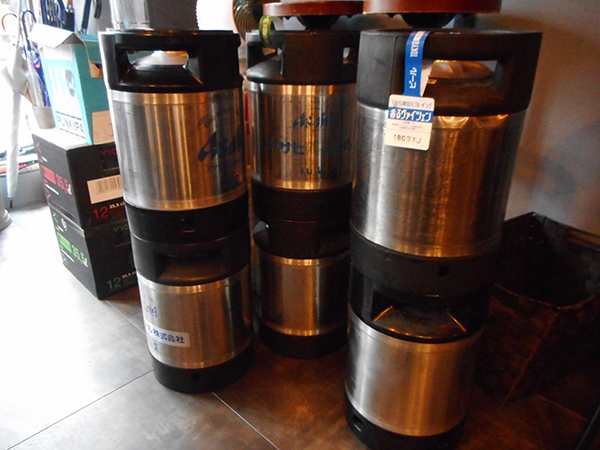 The kegs which feed into the taps are delivered fresh, as needed.
(…Wow, that's a lot of beer.)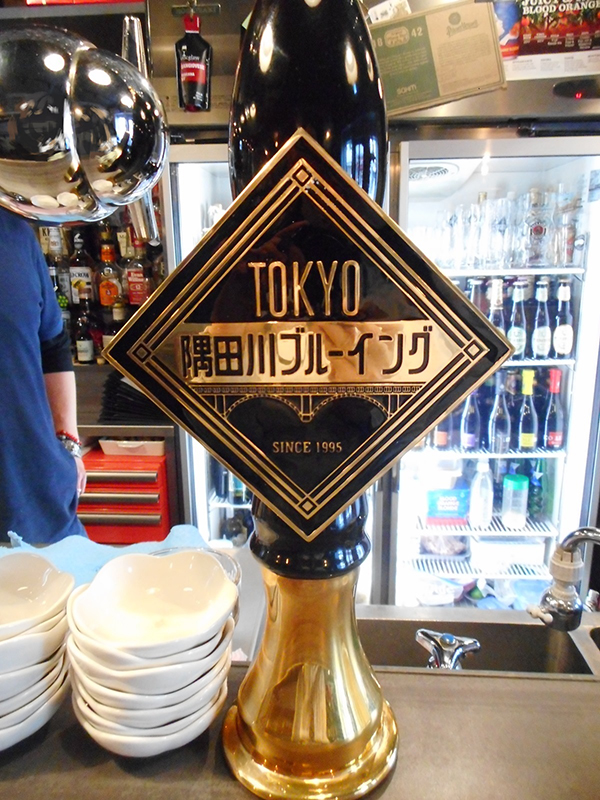 This special tap is for beer from Tokyo Sumidagawa Brewing—a local restaurant and brewery—so you can enjoy a taste of Tokyo!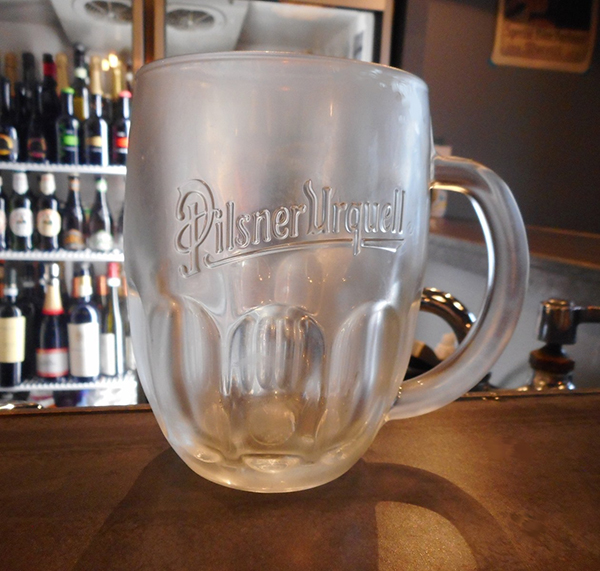 There is also a tap for Pilsner Urquell—a golden lager hailing from the Czech Republic. When asked, Mr. Kurihara said that it has an addictive bitterness in its middle and last notes but a clean finish, which almost always prompts people to order a second glass.
"There are only about 20 bars in all of Japan that serves Pilsner Urquell. I'm not sure if there is another bar in Tokyo that has it on tap, actually."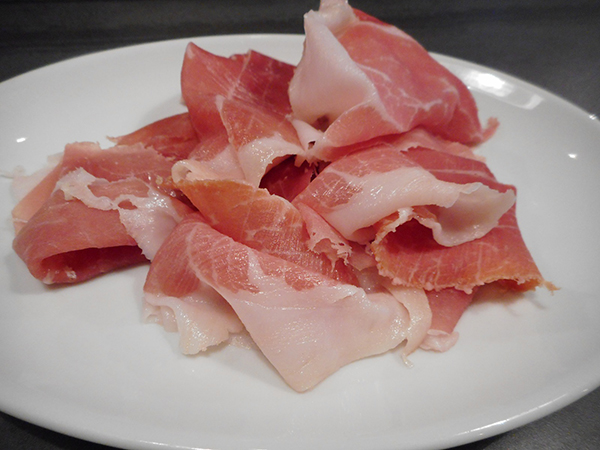 To go with the beer and wine (of which some one hundred varieties are available), Mr. Kurihara serves mostly Italian fare. The choices range from light snacks to meal items like pasta. The prosciutto, which is always shaved fresh, is pleasantly smooth on the palate and just the right amount of salty.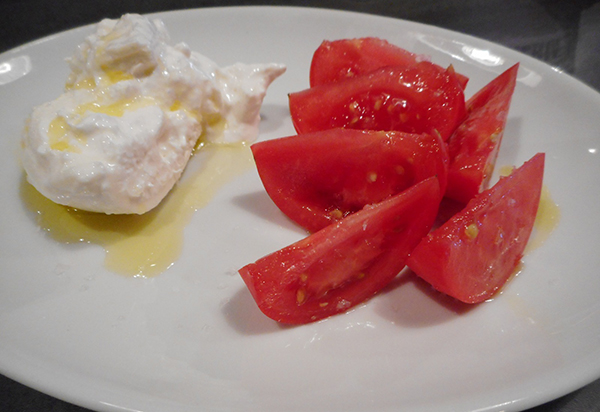 He also recommends the Burrata cheese and "fruit tomato" plate. Burrata cheese is a type of fresh Italian cheese made from mozzarella and cream. The outer layer is mozzarella, with its signature elastic texture, while the inside is amazingly soft and buttery. And "fruit tomato" is a variety of tomato with a sugar index of 8 or more. Just like its name suggests, it's quite sweet and will convince the most stubborn cynic that a tomato is, in fact, a fruit.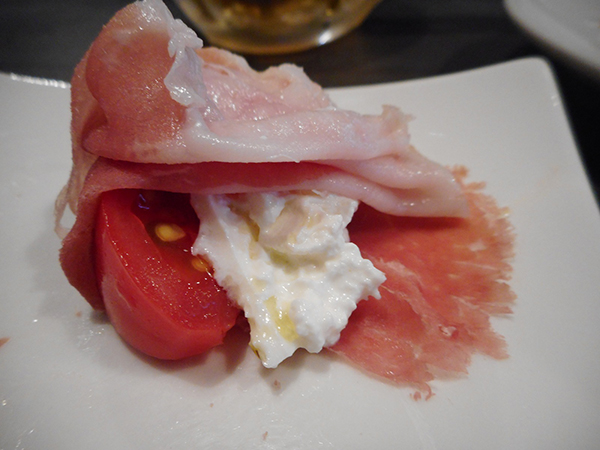 "They're all delicious separately, but also great together!" Mr. Kurihara suggested.
His parents work in agriculture, so he is always up-to-date on the vegetables that are in season, and which products have developed particularly well that year. The menu at Kappa changes to reflect seasonal trends, with ingredients like white asparagus and soramame (fava beans) available during certain times of the year.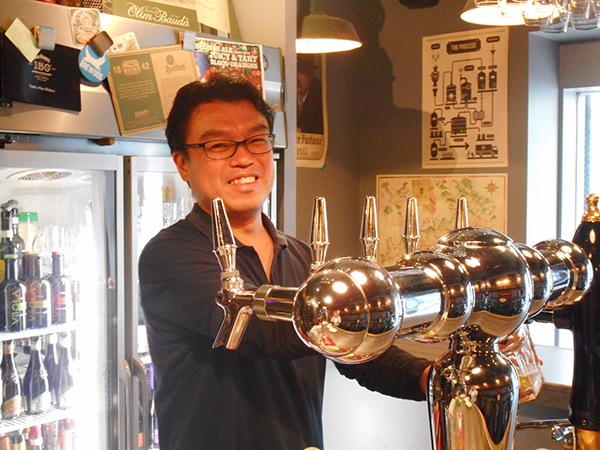 The quiet but charming Mr. Kurihara worked in an Italian restaurant before opening Kappa two years ago, and his skills in the kitchen are top-notch!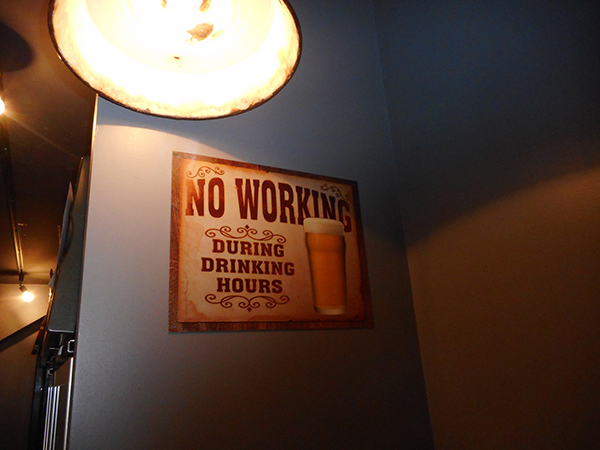 The delectable food and drinks obvioulsy make Kappa a worthwhile visit, but to me, the biggest appeal was its emphasis on being a casual, relaxing joint for the neighbourhood where people can drop by easily.
"A lot of bars have a service charge or table charge, but we don't. You only pay what's on the menu, and all taxes are included. Beer starts at 600 yen a glass and wine at 700, and even if all you want to do is have one glass before you head off elsewhere, that's fine too! Everyone is welcome to take a breather here," Mr. Kurihara says.
This wonderfully welcoming atmosphere is what makes Kappa the kind of place where even first-timers will feel like a regular in no time! And remember, this is a stress-free zone, so "No Working during Drinking Hours"!
Story and Photos by Xianru Shen(Koto City Office Coordinator for International Relations)