People fall in love with Spain. They visit the country and are immediately entranced by the colours, the scenery, history, culture, and lifestyle. A major factor in Spain's vast appeal has to be its food and drink; the whole country seems organized around mealtimes and it's as if the people never stop eating. Devotees of Spanish cuisine and wine culture will be delighted to discover Hola Ole, conveniently located a mere 50m from Monzen-nakacho Station. We recently dropped in for a chat with the proprietor Mr. Akio Yamada.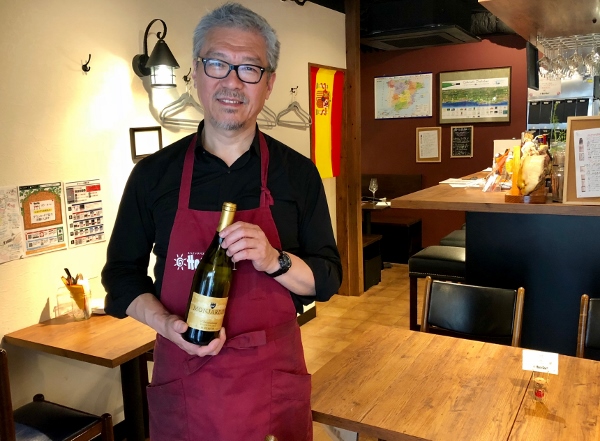 "We opened Hola Ole here in July 2017," says the dapper and ebullient Mr Yamada. "I'd long had a passion for Spain, its food and wine, and I also enjoyed cooking so when I retired from my company, I decided to become a restaurateur. After enrolling in cooking school and learning about Spanish food, I began the long search to find a suitable location. I'm originally from Nagoya and was living in Yokohama at the time; I moved up to Koto-ku to be near Hola Ole."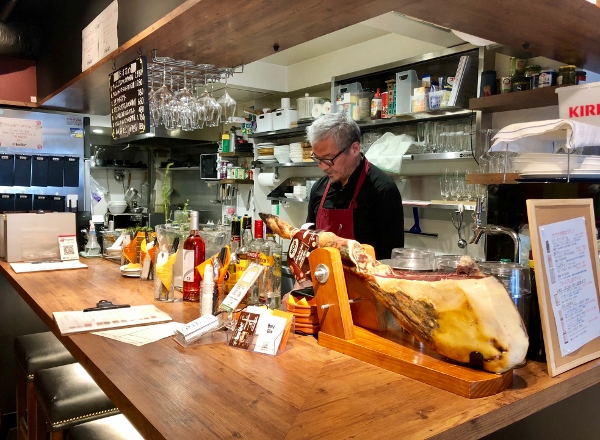 Mr. Yamada's dedication is even more remarkable when you realise that he does everything by himself; preparing the menu, sourcing the ingredients, selecting the wine, and all the cooking.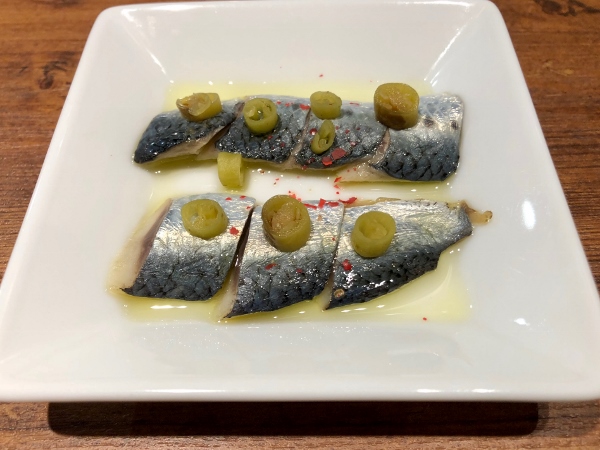 The menu at Hola Ole is extensive. There's a huge array of tapas and pinchos, starting with an assortment of five for 1380 yen or three for 980 yen. You can feast on a platter of smoked specialities for 1380 yen, featuring oysters, oil sardines, salmon, and eggs. If you're in the mood for pate there's a selection of three available: chicken liver, rabbit terrine, and Iberian pork for 1180 yen. These boquerones were terrific; sardines marinated in white wine vinegar with green chili. Very piquant, especially with a dry white wine.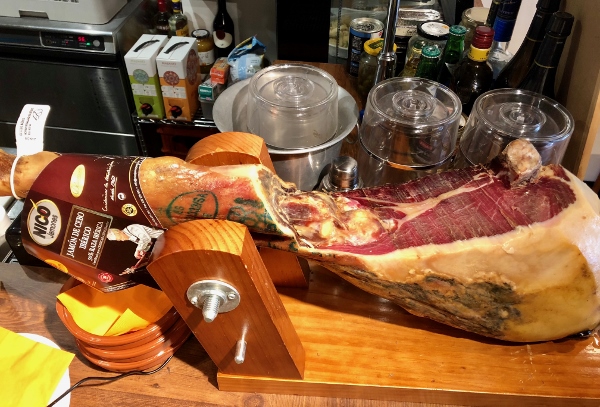 Of course, no Spanish bar or restaurant worth its salt would be without Iberico Ham. Mr.  Yamada also serves a variety of cheeses: the buttery Tetilla, Valdeon blue cheese and the famous Manchego, made from sheep's milk in La Mancha.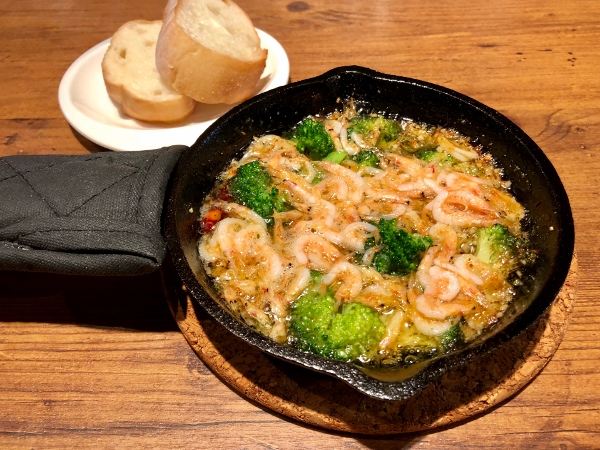 Mr. Yamada announces he'll prepare a couple of dishes and soon the glorious aromas of garlic and olive oil are wafting through the restaurant. Moments later he produces an iron skillet of oil bubbling like a volcanic eruption; this is ajillo made with sakura shrimp and broccoli. "I vary the ajillo contents," he says. "Today it's sakura shrimp and broccoli, maybe another day I'll use bacon. I have a version with blowfish," (fugu, a great delicacy in Japan). The ajillo was terrific; with the sakura shrimp having a strong flavour that wasn't overwhelmed by the garlic or chili, while the broccoli provided an accent in both colour and flavour. There's also a version with pollack roe (mentaiko), smoked oysters, and potato.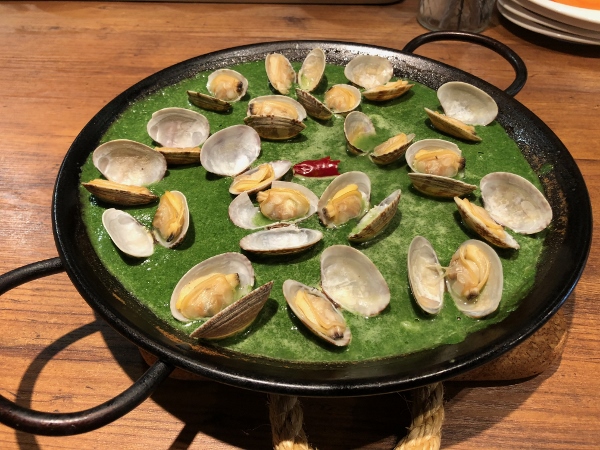 This photogenic beauty is a spinach caldoso with clams. The clams are steamed with wine and the resulting broth is used to cook the rice. The cooked clams are then placed atop the spinach which sits on the rice. It's wonderful, exceptionally tasty! The regular size, pictured here, costs 2180 yen for a 26cm skillet, 1680 yen for a 22cm "half" and 1180 yen for a 18cm "mini".  Three of us polished off the entire serving in short order and were very impressed indeed. Tapas and pinchos may be individual bite-sized foods but much of Spanish cuisine is to be shared. It's sociable food and also surprisingly filling.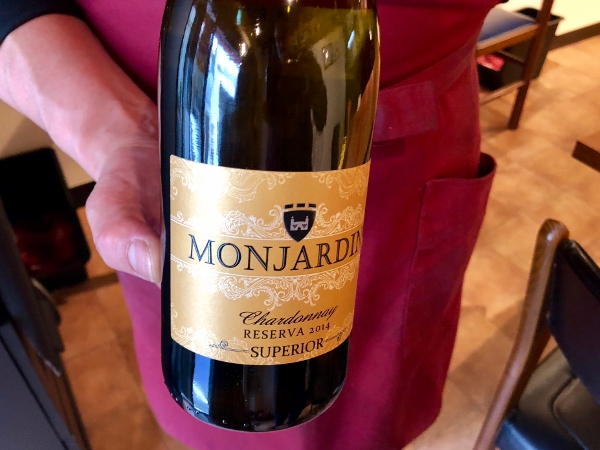 Spain is synonymous with wine and Hola Ole carries 32 different labels, many of which are natural wine. House wine is 600 yen a glass, or just 400 yen during "happy time" from 5pm to 6:30pm. Mr. Yamada particularly recommended this Monjardin Chardonnay from Navarra in the foothills of the Pyrenees. Influenced by the French winemaking culture, wines from Navarra are unique in being quite distinct from those produced in the rest of the Iberian peninsula. Cava and sherry are also represented on the wine list.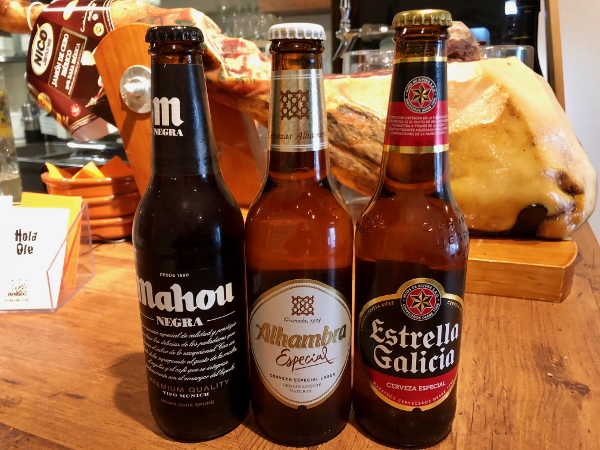 Spain may be the world's third largest wine producer but it's also home to some nice beer. The global craft beer boom has made inroads into the country, spurring sales of traditional brews like this Mahou Negra, Alhambra Especial, and Estrella Galicia. Cheers!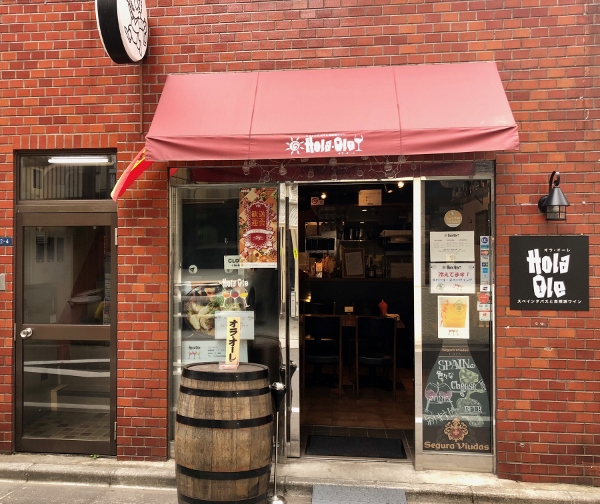 The menu at Hola Ole features a wide selection of Spanish dishes. Meat, fish, salads, omelettes and paella are all represented. The paella come in three sizes like the caldoso, with a "mini" for those dining alone. Three kinds are available: seafood, squid ink and cheese, sausage, and vegetables. Desserts are also on the menu, including the popular crema catalana.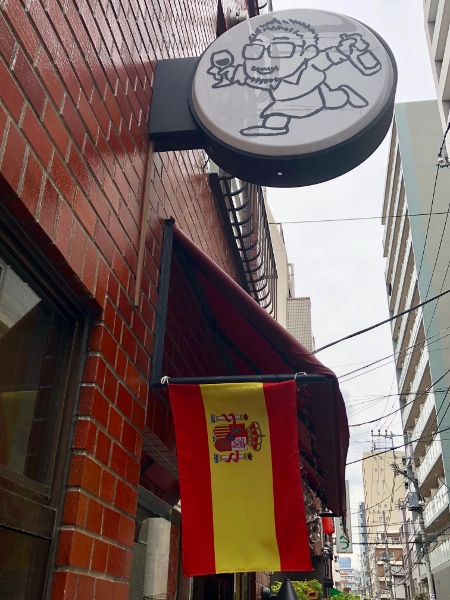 And what of the future? "I'm constantly reviewing the menu," says Mr. Yamada. "I want to increase the number of items and find more wine. I'd really like to make Hola Ole as close to a Spanish bal as possible. At the moment we have seating for 16 but I'd like to increase that and have more counter seats." Dinner courses are also available, varying in price from 3,000 to 5000 yen and  two hours to three hours in duration. For an extra fee of 1,500 to 2,500 yen "free flowing drinks" are also available. Some 70% of the customers at Hola Ole are women, according to Mr. Yamada.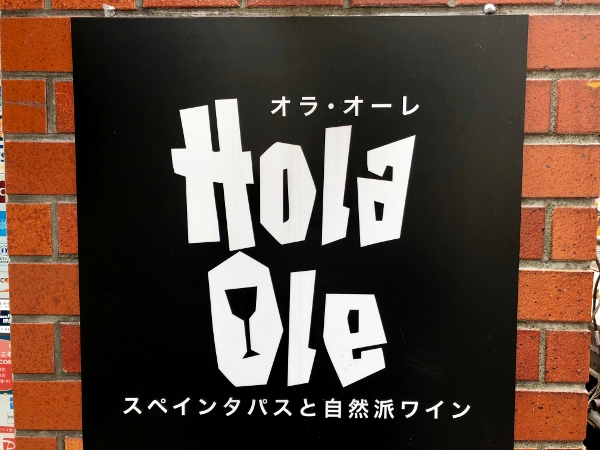 Great food, tasty wine, a comfortable, relaxed atmosphere, and prices that won't break the bank. To make your dining experience even easier, Hola Ole also accepts all the major global credit cards, including Union Pay. Whether you're in the mood for a solo paella and a soothing glass of wine after work, or a full-blown party with friends, Hola Ole is the place for you!
Story and Photos by Stephen Spencer