One of the great things about so many of the Kotomise shops is that they are family-owned. This is no small thing these days. Many of us remember the family-owned shops that used to be all over Tokyo: Japanese sweets shops, liquor stores, grocery stores and tobacco stores with a red public telephone outside. Sadly, so many of these shops are simply closed or replaced by convenience stores.
So when you can find a shop like Anzu in Kameido, it is a real treat.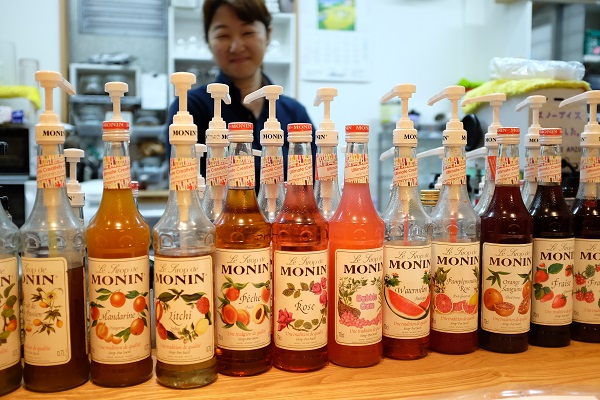 Where is Anzu? The easy answer is "just around the corner" from the Kameido Tenjin Shrine. If you are heading to the shrine, Anzu would be a good stop before or after your visit there.(Please see the accompanying map at the bottom of the article for the exact location).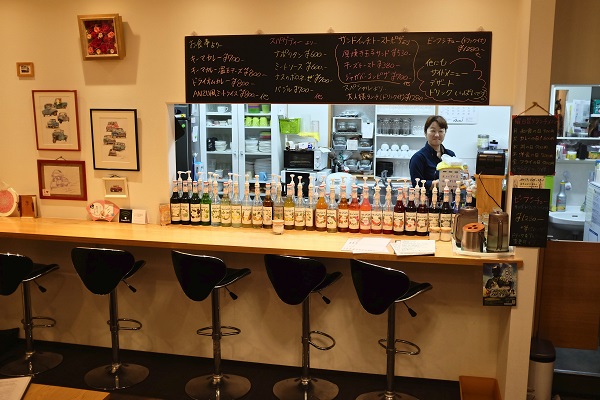 Anzu is the dream of Miki and Takayuki Iwase. It has only been open for two years. The shop offers a wide selection of food and drinks that can be enjoyed within its bright and very cheerful atmosphere. Anzu serves a set lunch and where you can choose items like pizza or spaghetti.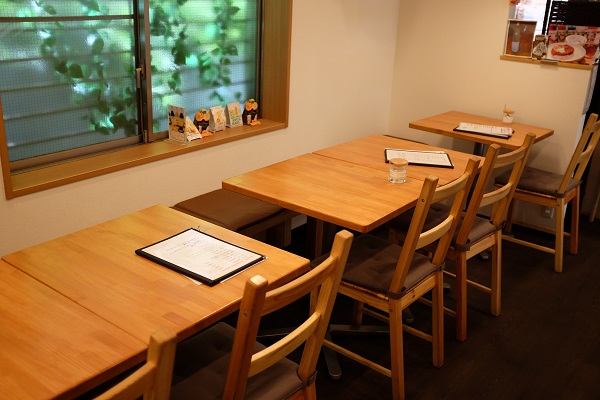 A coffee shop is nothing without drinks, and Anzu has drinks galore—both soft drinks and alcoholic beverages. Anzu even has its own blend of coffee that you can purchase from the eclectic range of products featured in the mini gift shop, run by Anzu Mom (Mrs. Iwase) at the entrance to the store. Their specialty drink is made with Italian syrup. You can choose your favorite flavor from a wide variety of syrups, and they will make you a refreshing cold drink. They can also add vodka to the syrup and serve you their very own Italian Sour.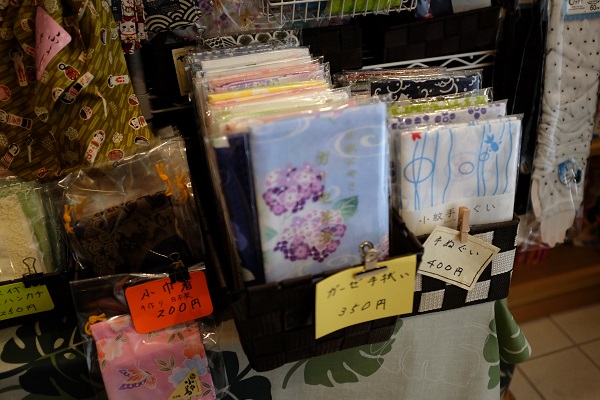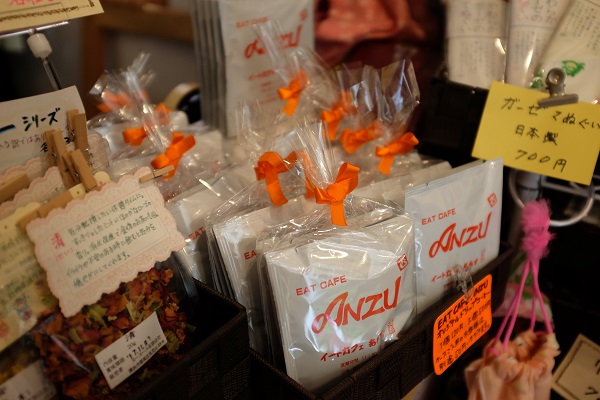 Mid-afternoon finds Anzu to be a quiet place, but normally it has its share of customers. The customers are locals and sometimes include non-Japanese. There is a very good English menu, and co-founder Miki is happy to explain the shop's specialties in English.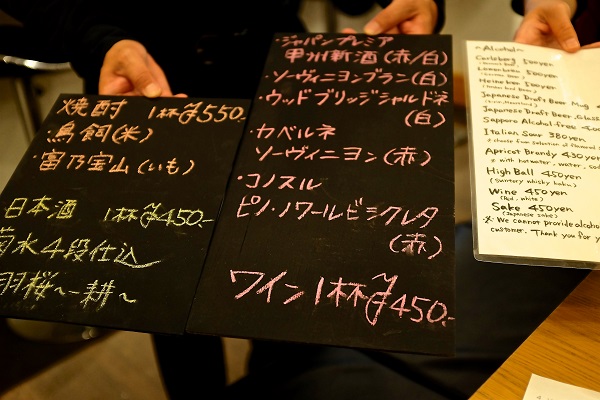 Anzu has lots to eat and drink, but the owners feel what it really has to offer is a relaxing atmosphere for people of all ages and for families. Why not drop in and experience this unique, friendly, family atmosphere for yourself?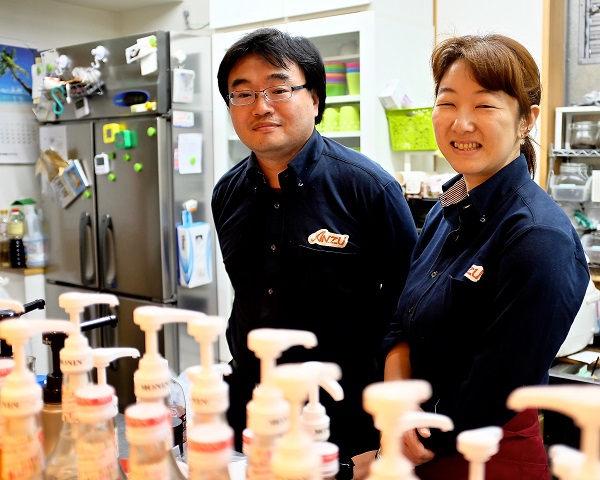 Story and Photos by David Parmer