Crafting Joy: Mr. Furukawa's Wooden Creations
Published: November 27, 2023
※Prices are subject to change from those in effect at the time of the interview. Please contact the store directly for the latest information.
Mr. Furukawa, the owner of Furukawa Manufacturing, has been creating custom wooden products such as ordered furniture. Recently, wooden games that appeal to both children and the elderly have become extremely popular.

△Bean Bag Bingo Game
The game involves throwing bean bags to balance them on a platform.
At Furukawa Manufacturing, I saw and experienced games that are simple and fun, giving me a nostalgic feeling, reminding me of the days where smart phones and game consoles were still not as advanced as today. Mr. Furukawa has been crafting wooden products for over 40 years! He is truly a Japanese artisan. The simplicity of the game designs allows enjoyment for people of all ages, from children to the elderly.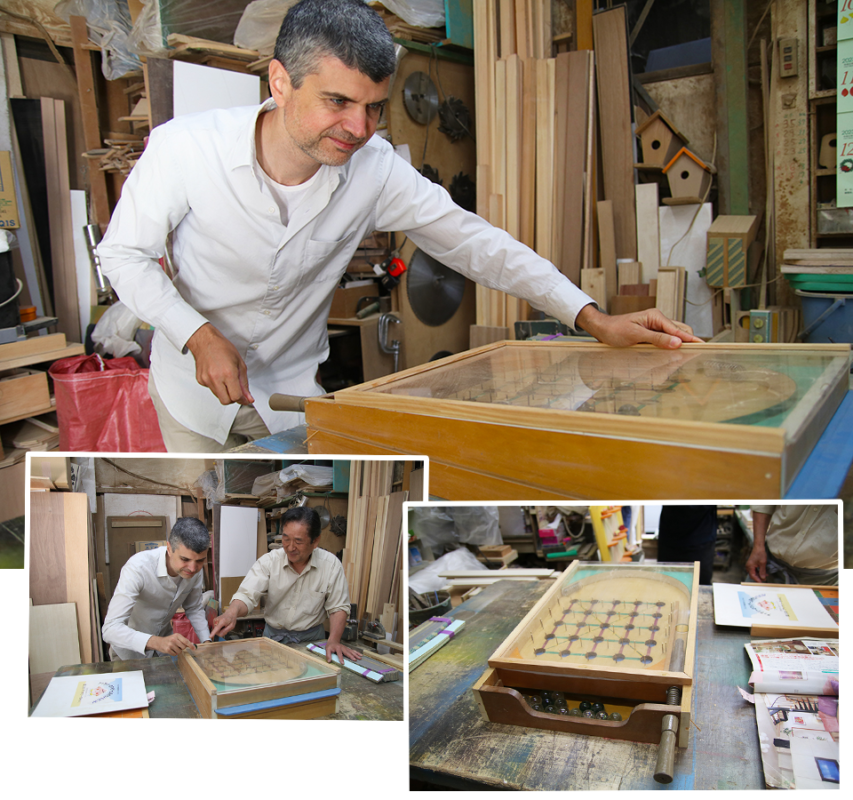 △Smart Ball
It is a game designed in a bingo format with multiple holes. The launching platform's spring and dimensions are custom-made for this game.
He doesn't just make games but also everyday objects like bird's nest box or photo frames. As a train enthusiast, he has also crafted a small wooden train, perfect for young children!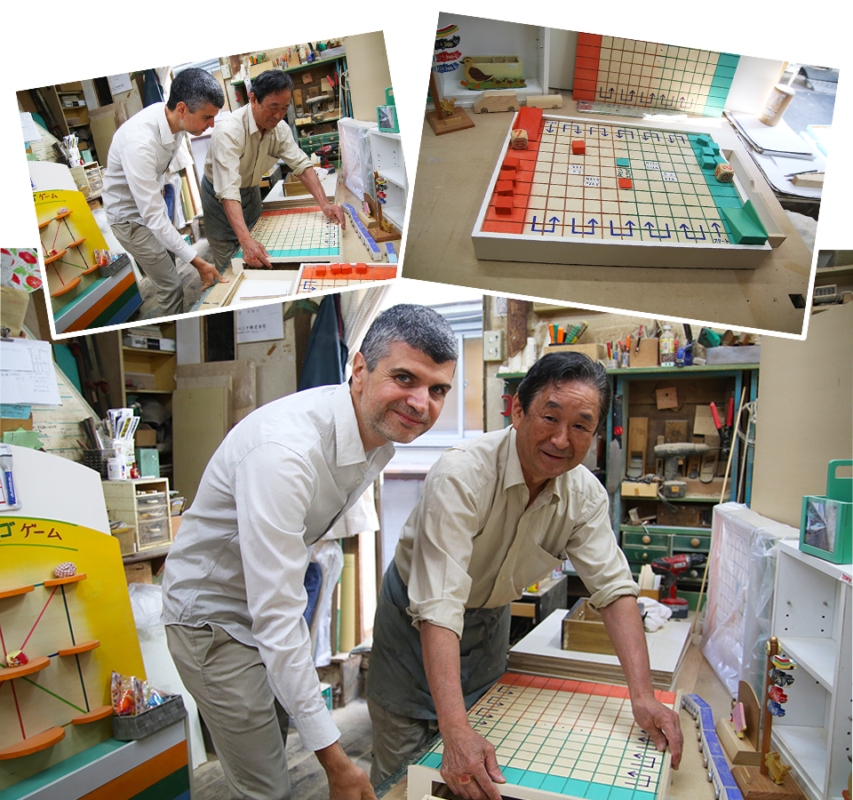 △Taisen Sugoroku
It is a board game where players roll dice from both sides, advance the number of spaces indicated, and the opponent performs penalties or tasks written at the stopped position.
Mr. Furukawa always considers storage when creating games. His creations are designed to be disassembled and stored with minimal space usage. The design reflects both simplicity and originality, showcasing the craftsman's dedication and at the same time, conveys a sense of kindness towards those who will experience his creations, as they can easily dismantle and store the pieces after playing.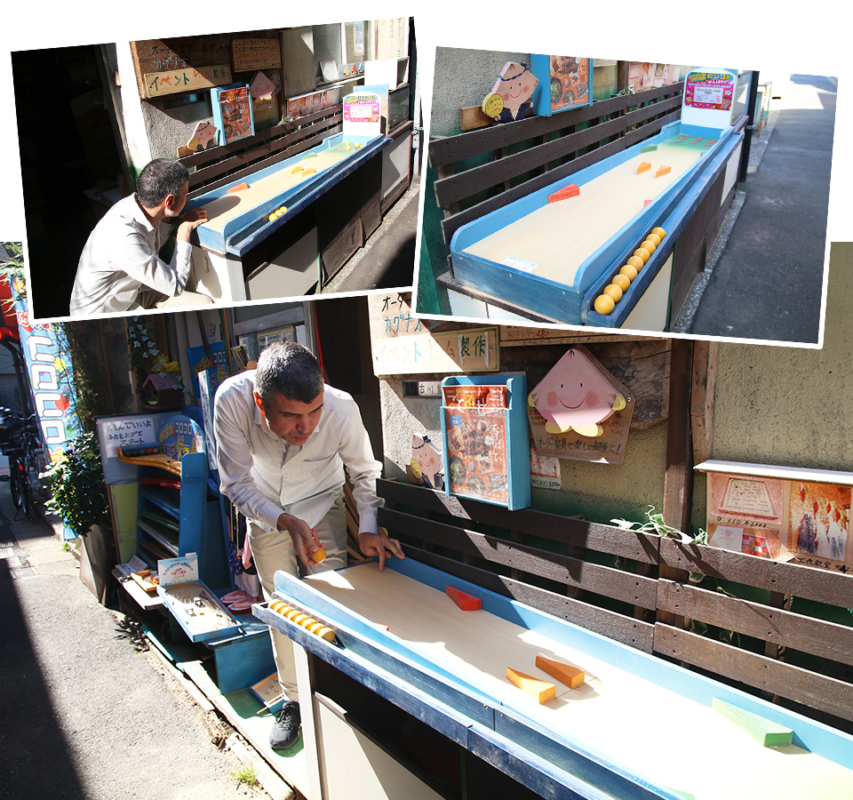 △Challenge Corocoro Bingo
It is a game where you roll a ball from the starting position and try to get it into a hole.
These games are always based on simple concepts to make them accessible to everyone, regardless of age. He often lends his creations to the local community, especially during the neighborhood festival or to schools and retirement homes.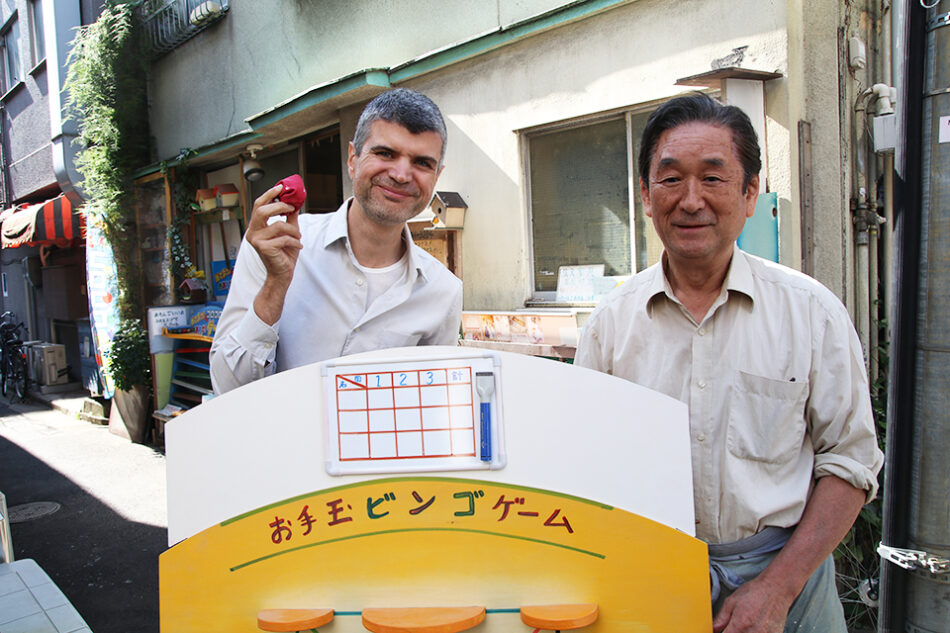 Furukawa Manufacturing retains the appearance of the traditional workshop.
The Kiyosumi Shrakawa neighborhood, where Mr. Furukawa's workshop is located, has an old-fashioned atmosphere. If you're in the area, don't hesitate to visit his workshop to see his creations or have a chat with him!
≪English Reporter Journalist Profile≫
・Name:Grégoire Renais
・Age:Thirties
・Nationality:France
・Hobbies:Hiking, Photography (Landscapes, Japanese cultural events)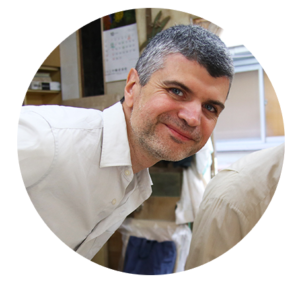 ---
※Please note that this information is accurate as of November 2023 and is subject to change, including prices and business hours. For the most up-to-date information, please be sure to verify with the establishment directly.
※All prices mentioned in the article include tax.