On the quiet backstreets of the Tokiwa area of Koto-ku, casual strollers who cast a glance in passing at the shop hage may think it's a cafe or a fashionable accessories retailer. An easy mistake to make.
A closer look reveals something far more interesting and unusual: a boutique specialising in fishing lures and other items used by anglers. On a recent sunny spring morning, we dropped in for a chat with the proprietors of this unique establishment.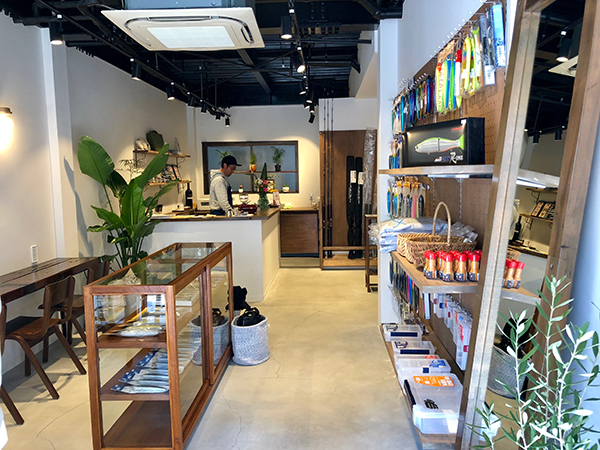 "We opened on December 22nd. 2018," says Mr. Naoto Enomoto, CEO of the company. "We wanted to offer something different to the big fishing stores and to sell rare and unusual items." Mr. Enomoto spent 22 years at his previous employer, a specialist lure shop, where he worked with his partner in hage, Mr. Yoshifumi Hatano.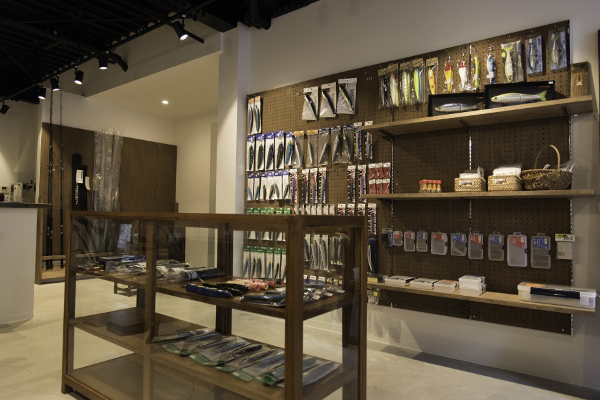 Rare and unusual is an apt description of many of the lures on sale at hage.
"Basically, we use these lures when fishing for larger sea fish such as Giant Trevally, Yellowtail Amberjack, and Yellowfin Tuna. The brilliantly coloured lures are used for fishing in overcast weather or murky seas, while the silver and gold ones are better on sunnier days," he explained.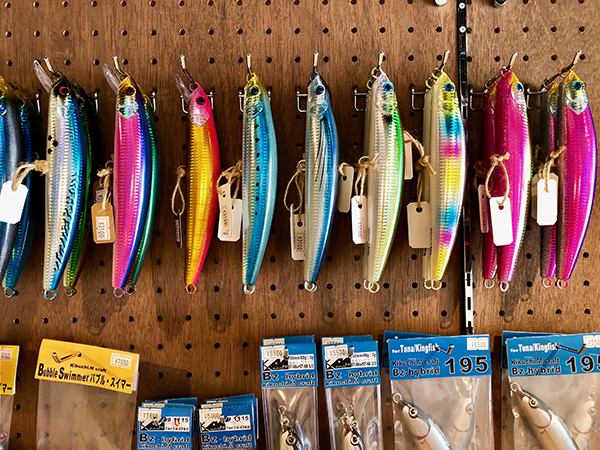 They are beautiful things, handmade by craftsmen in various parts of the country. Some are inlaid with mother of pearl to mimic the silvery scales of a fish darting through water, while others are a blinding pink, the colour of a panicked fish. Many are designs unique to hage.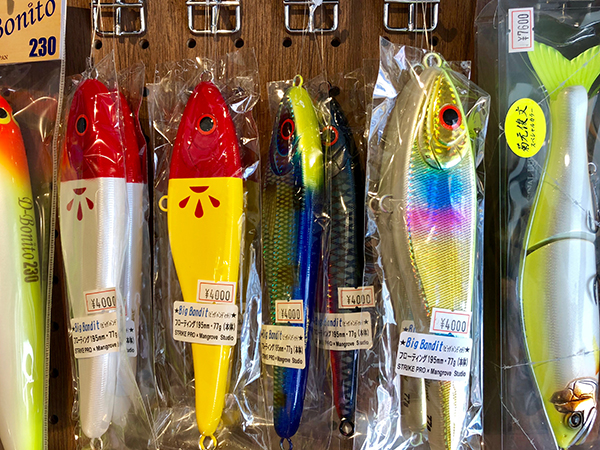 Smaller lures are used for catching Japanese Red Rockfish (Mebaru), Japanese Sea Bass (Suzuki) and Scabbard Fish (Tachiuo). Hage stocks around 50 different kinds of lures.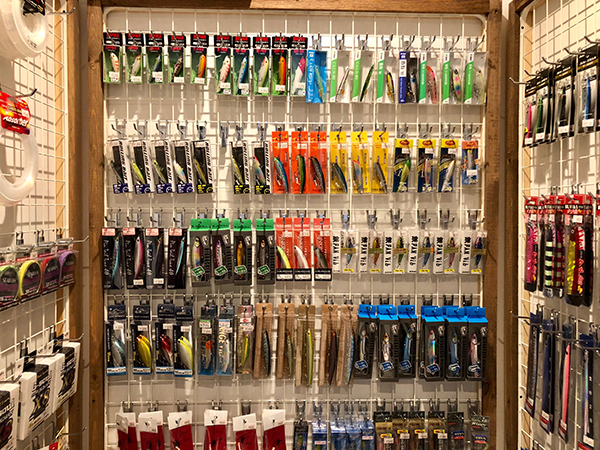 Aside from lures, hage also stocks a variety of rods, hooks, rings, line, and other fishing accessories.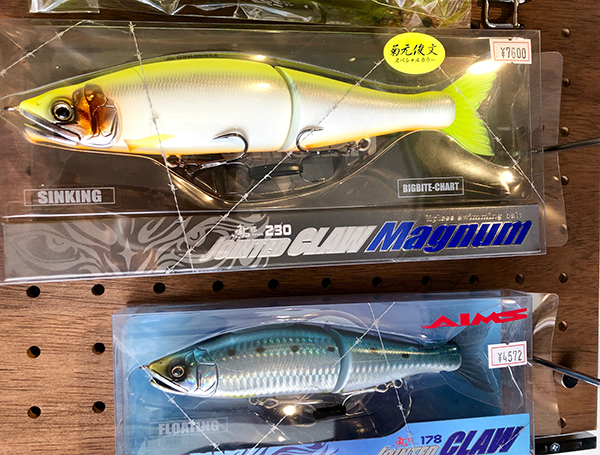 Some are so realistic they almost seem to be swimming.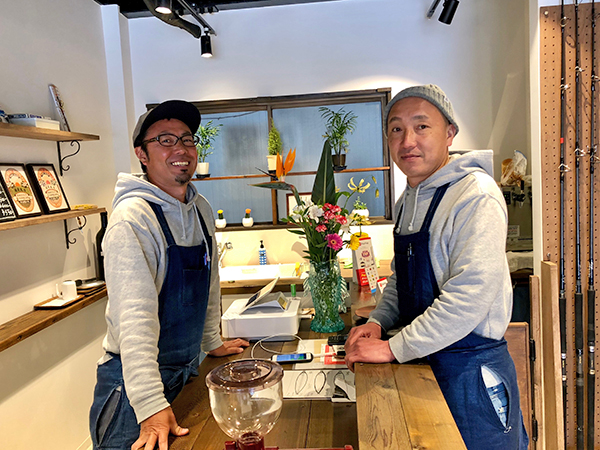 Mr. Hatano, on the left, was heavily tanned after returning from leading a jaunt to New Zealand with a group of enthusiasts. Aside from international tours, hage also organizes domestic fishing trips, with excursions to the Tokara Islands and Okinawa planned for this summer. When pressed for their favourite fishing spots Mr. Hatano named the Maldives as having the most beautiful sea, which Mr. Enomoto selected Futtsu Cape in South Chiba.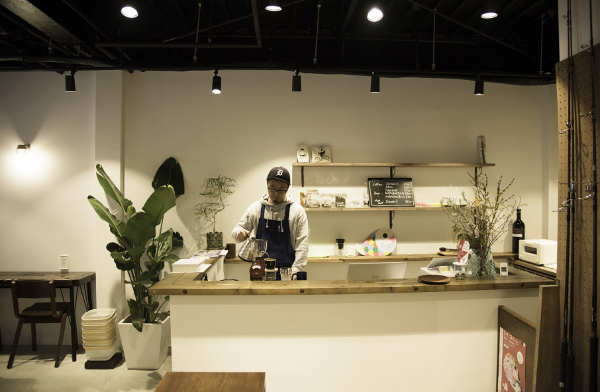 Hage is not just a shop though, as Mr. Enomoto explained. "We also wanted to create a space for people to meet and relax, with a kind of community spirit. A place for anyone to drop in, whether they are interested in fishing or not, and chat over a coffee or beer." The coffee served at hage comes from a very highly-rated coffee roaster near Kiyosumi-shirakawa Station and features Dominican and Peruvian beans, with another seasonal guest coffee, which is currently from Nicaragua. Coffee is 400 or 500 yen a cup.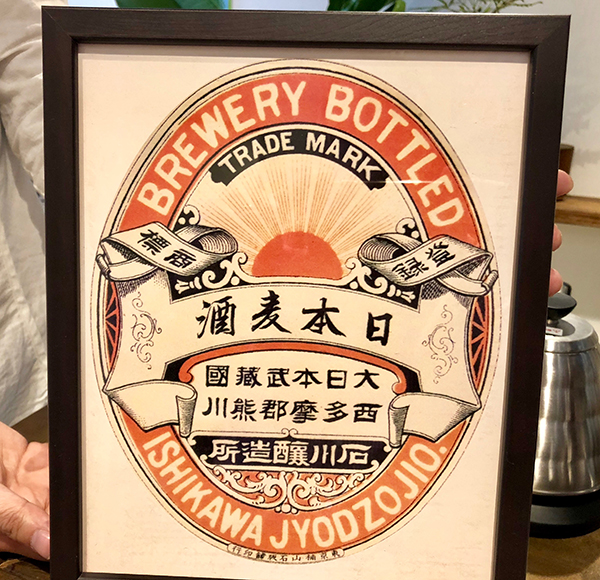 As if to emphasise Mr. Enomoto's point, a senior couple were enjoying a coffee break on their way home from shopping, while a regular visitor, a young lady on a day off from work, dropped in for a brew. The beer sold at hage is the Golden Ale from the Tokyo Blues range of craft beers made by the Ishikawa Brewery in Fussa, Tokyo. Having drunk and enjoyed the Session Ale from the same brewery I can vouch for the quality! Golden Ale is 600 yen with Sapporo Black Label at 500 yen. Dewar's highballs and white wine are also available.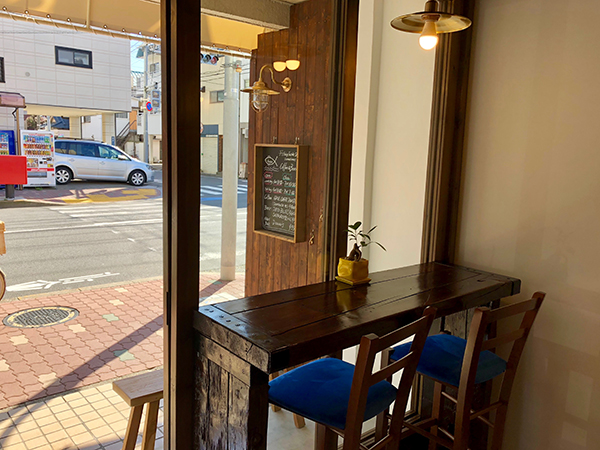 According to Mr. Enomoto, "Many people drop in for a beer on the way home. We have no plans to offer snacks or more substantial food though, as we want to maintain hage as a shop." On a pleasantly warm spring lunchtime, with some mellifluous reggae playing in the background, it was a very comfortable atmosphere indeed.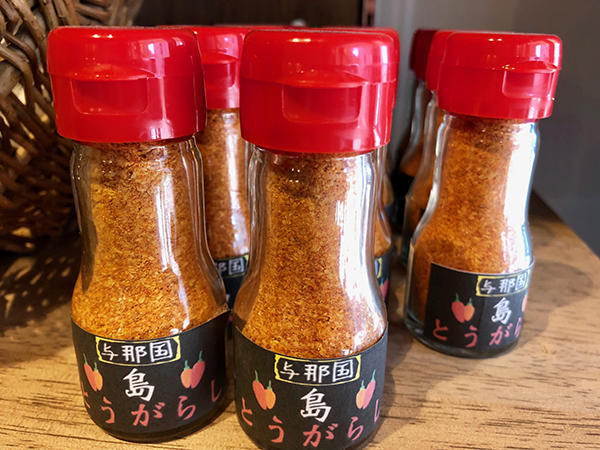 Hage also sells chili flakes and salt from the fishing and diving paradise of Yonaguni Island.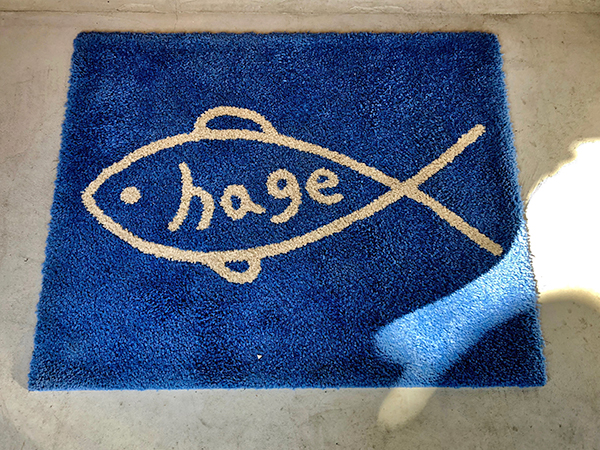 And what about the name? Mr. Enomoto offers a few explanations. "Well, in Japanese hage means bald and the both of us are losing our hair! Also, it's an acronym of Hatano Always Gratitude Enomoto and in Norwegian it means garden. It's pronounced hei-dge."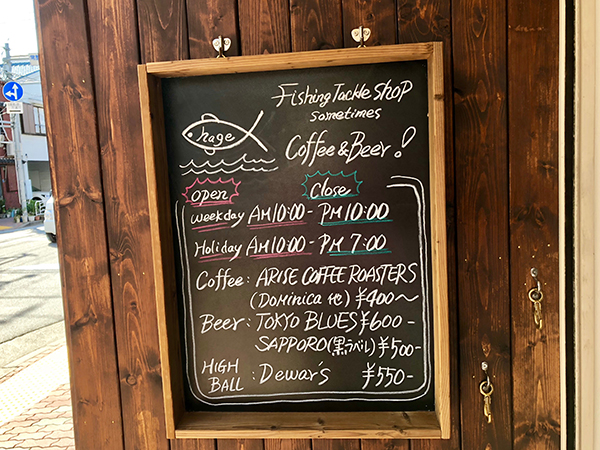 Whatever the meaning, it's certainly a very cool shop. Whether you're an expert angler or a total beginner, why not drop in for a chat and a relaxing beverage or two!
Story and Photos by Stephen Spencer