Inspiring Italian at Kokusho
Published: January 24, 2019
The Fukuzumi area of Koto-ku, sandwiched between the bustling Eitai Street to the south, and canals to the north and west, may not be the most celebrated part of the ward. However, like many areas slightly off the beaten path, it has its own discrete charms. Located midway between Kiyosumi-shirakawa and Monzen-nakacho stations, within a few minutes' walk of both the Sumida river and Kiyosumi Garden, it's mixture of the traditional and the modern, as are so many parts of Koto-ku. The Italian restaurant Kokusho, opened in 2017 by Ryuzo Kokusho, perhaps falls into both categories. On a recent spring-like afternoon, we dropped in for a chat with the owner-chef.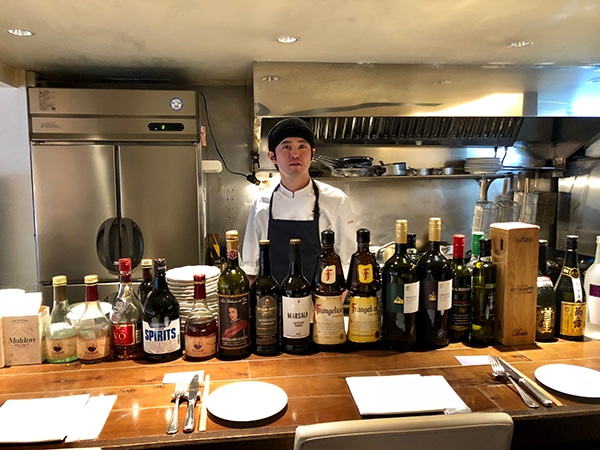 Mr. Kokusho detailed the long and circuitous journey that has brought him from Kagoshima in Kyushu to running an Italian restaurant in Koto-ku. "I earned my chef's licence in high school and then worked at the Hilltop Hotel in Ochanomizu. I was working in the French restaurant there and actually wanted to learn French cuisine, but I was influenced by my boss, who was trained as an Italian chef. I can clearly remember the first time I set foot in an Italian restaurant kitchen; it was noisy with voices and the sound of knives on chopping boards, dense with clouds of steam, loud, active, and dynamic. I was immediately taken by it."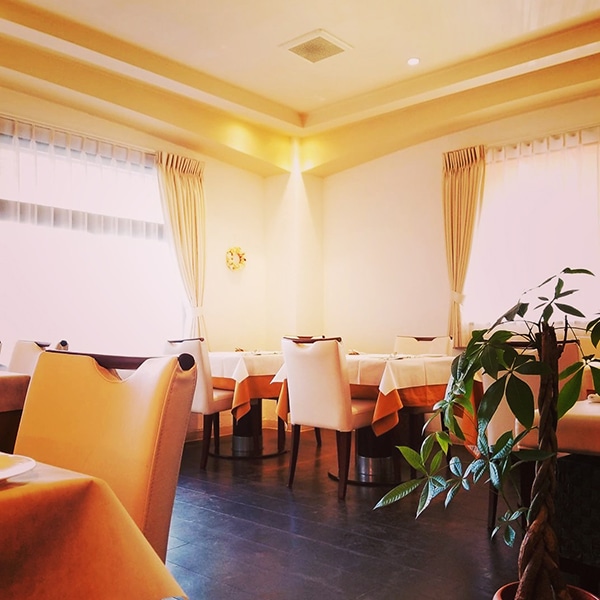 After working in a variety of well-known and not so well-known restaurants for several years Mr. Kokusho took off for a tour of Italy. On his return, an opportunity to manage his own place arose. "At first, we looked at Kagurazaka, but it was way too expensive. I've been a resident of the Kameido area for many years and used to regularly visit the Museum of Modern Art in Kiba. I've walked around here a lot, I know the area, and like the place. We started looking for a location and after we found this place we stopped searching elsewhere. Kokusho opened on April 1st, 2017."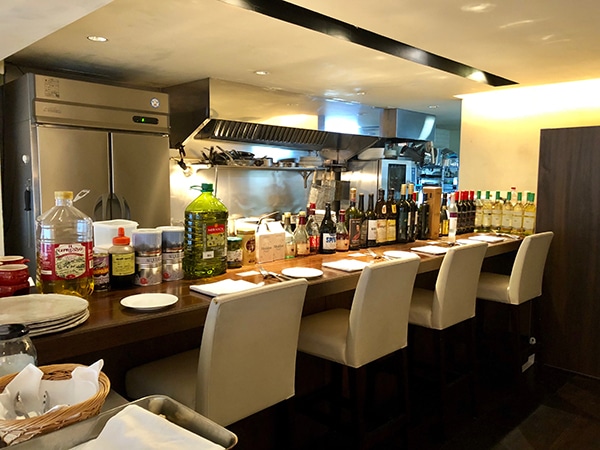 The cool, stylish interior features a dark wooden floor, pristine white tablecloths, and a bar counter with seats for diners.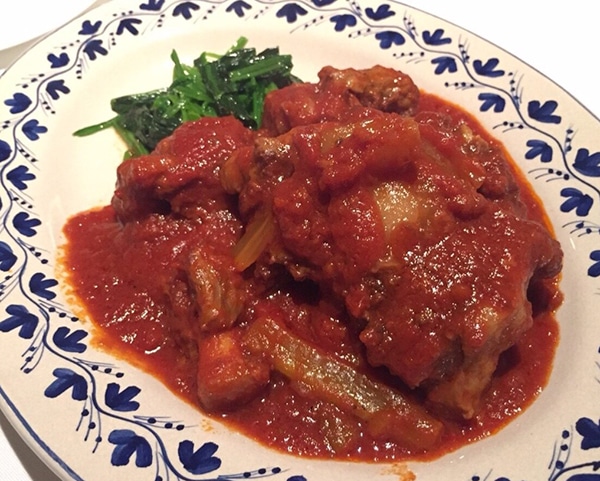 What kind of intent did Mr. Kokusho have when he opened the restaurant? "I had a few ideas in mind but mainly I wanted to create simple, nostalgic food that was also a kind of fusion. I'm from Kagoshima, a place with a strong regional cuisine, similar to the local cuisines found in Italy. Both areas have rich food histories based on both seafood and meat." The menu at Kokusho features baccalà mantecato, a labour-intensive dish of soaked salt cod mashed with extra virgin olive oil, and served on toasted polenta.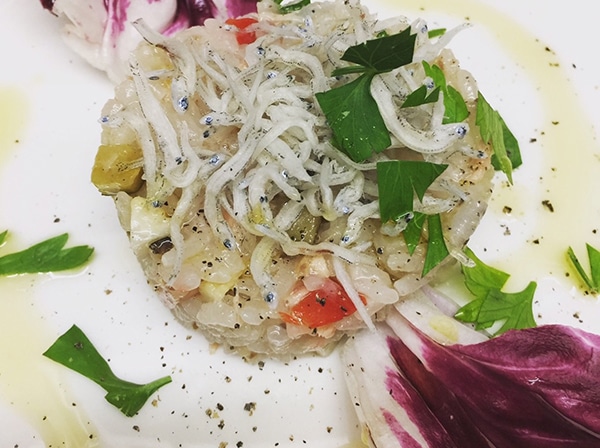 "For example, meatballs are a speciality of Naples, while fish balls made from chopped horse mackerel or sardines are a classic food in Kagoshima," added Mr. Kokusho. Neapolitan cooking features a variety of seafood such as octopus, squid, cuttlefish, and shrimp; broth made from flying fish is often used in Kyushu as a base for soups and noodle dishes. "When it's available we use the Sakurajima daikon, the largest radish in the world, which also comes from Kagoshima." Kagoshima is synonymous with satsuma-age, a deep-fried fish cake immensely popular throughout the japan. A variety of minced fish and vegetables are mixed with flour to form a paste which is then fried to a golden-brown colour, and usually eaten with grated ginger and soy sauce.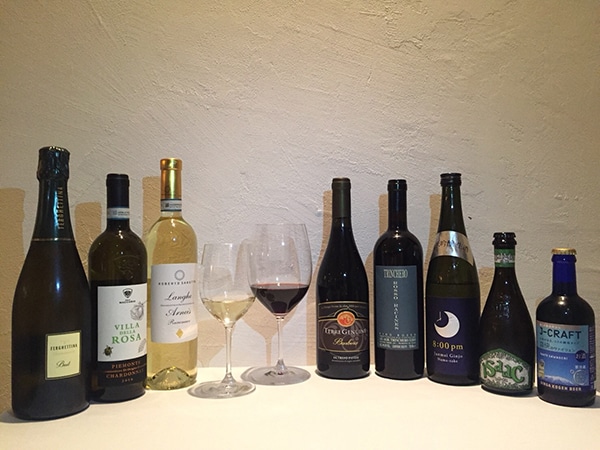 The wine list at Kokusho is both wide and interesting. There may be a global Prosecco (Italian sparkling wine) boom currently, but Kokusho boasts Franciacorta sparkling wine from an area of Brescia, less renowned perhaps, but made in the same way as Champagne. Wines from Piedmont feature heavily. Dolcetto d'Alba is a light, easy drinking wine that goes well with pasta and pizza, while the Trinchero and Accorno wines are also very popular.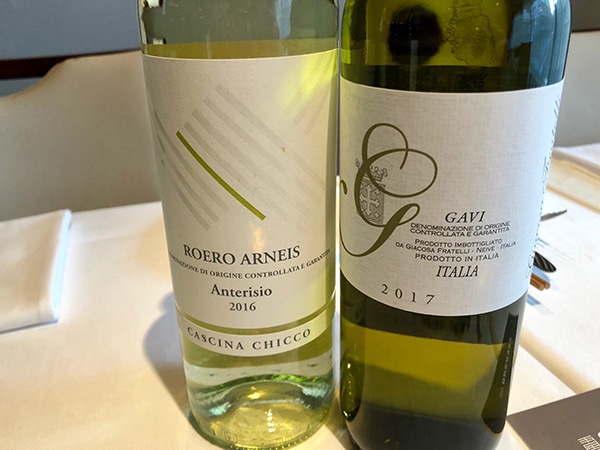 The Roero Arneis has been described as Italy's overlooked great white wine, while Gavi is reckoned by many to be Italy's finest white. Both are also from Piedmont.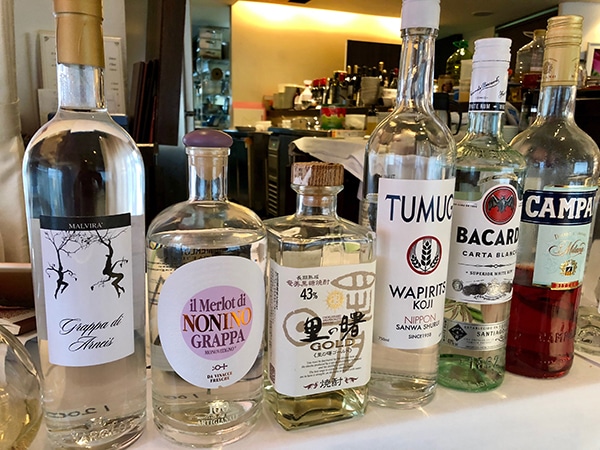 If you fancy a glass of Marsala or Grappa, then there are several kinds to choose from.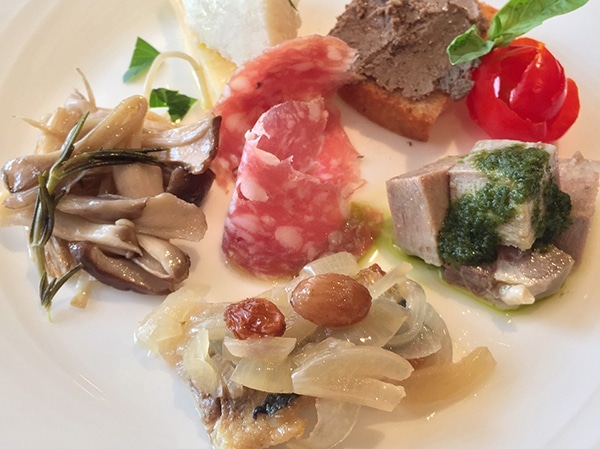 The menu at Kokusho features a regular selection of a la carte dishes and a daily menu. There's a selection of antipasti such as liver paste, spicy salami, homemade pickles, and mussels. The pasta available included amatriciana, seafood linguine, and a Kokusho speciality, spaghetti with green perilla.
Main dishes were chicken cutlets and New Zealand beef fillet saltimbocca.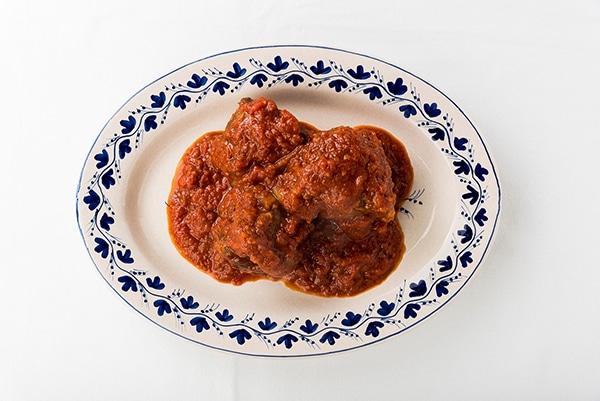 This oxtail stew is a classic Roman dish.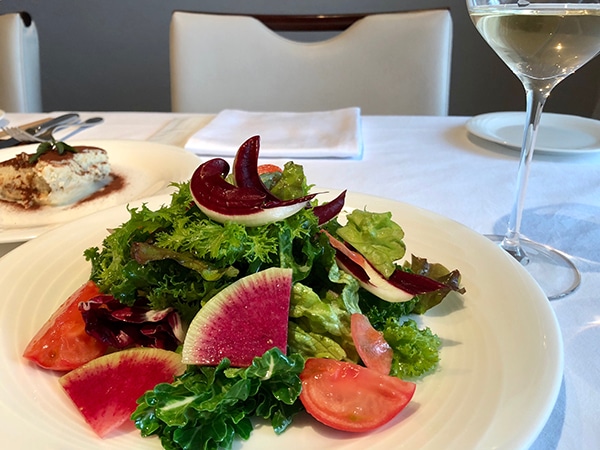 Many of the herbs and leaf vegetables used at Kokusho are sourced from the Uenohara Herb Garden in Yamanashi Prefecture. For 25 years the Herb Garden has been growing a variety of mustard greens, kale, endives, chard, wasabi, and the like, all without agricultural chemicals or pesticides of any kind. The vegetables are used by over 100 of the top restaurants in Japan, not to mention some of the finest hotels. The Osada salad, named after the Uenohara director Emiko Osada, features seasonal leaf vegetables such as kale, wasabi and radicchio Tardivo in a vinaigrette dressing.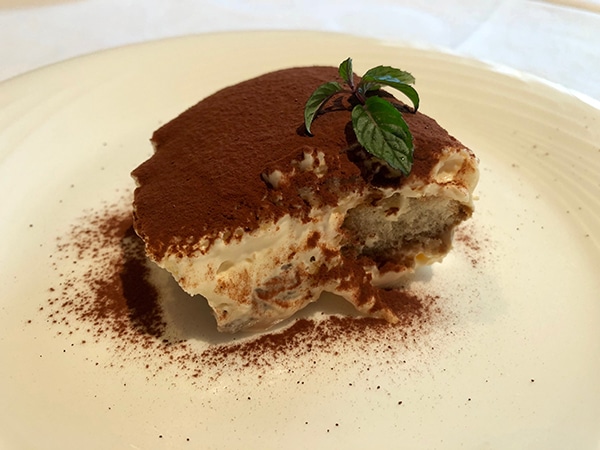 For those with room to spare, tiramisu, apple pie, or lemon granita. The tiramisu is made 50-50 with mascarpone and ricotta cheese. It's wonderful; rich, creamy, and slightly bitter from the cacao powder.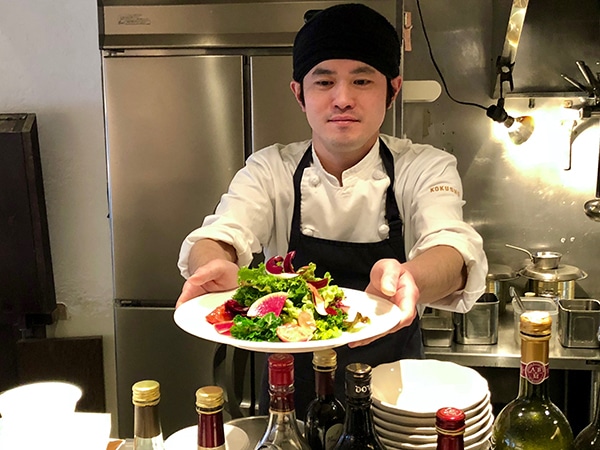 And what of the future? "I have another target in my sights," says Mr. Kokusho. "I'd like to develope a triangle between Kagoshima, Italy, and Tokyo. For example, we'll be serving firefly squid spaghetti from April. That's a unique Japanese squid from Toyama Prefecture cooked in a tomato sauce. Further into the future I'd like to help promote the Fukagawa area of Koto-ku and even develop a Tokyo products shop; most areas in Japan have shops promoting their regional specialities in Tokyo, except for Tokyo itself. It's always struck me as strange that the capital doesn't have its own unique store, dedicated to local products. For now, though, I just want to create food that people can appreciate, that makes an impression."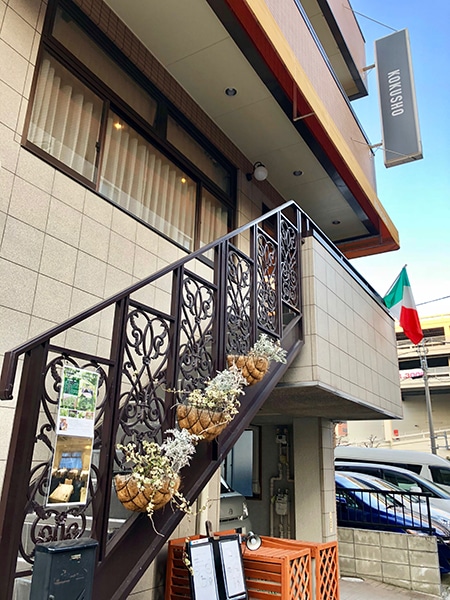 Story and Photos by Stephen Spencer