Unleash Your Inner Chalk Artist!
Published: January 8, 2019
If you lived somewhere with a driveway (or a good stretch of nice, smooth sidewalk), you might have spent a part of your childhood doing chalk drawings for fun. I certainly did—my friends and I would come up with elaborate, fantastical illustrations, and we could draw for hours at a time.
As an adult though, opportunities to experiment with chalk drawing is rare. So I was really excited to be given the chance to visit a chalk art studio/workshop that had opened up in the Kiba area.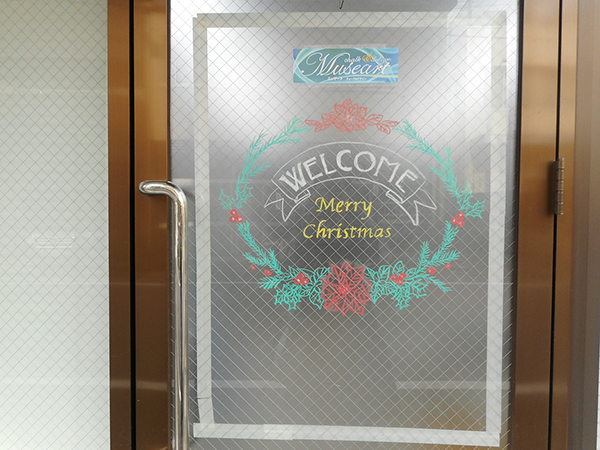 Museart chalk&design is part gallery, part workshop; you can find it on a quiet side street surrounded by residential buildings, halfway between Kiba and Toyocho Stations.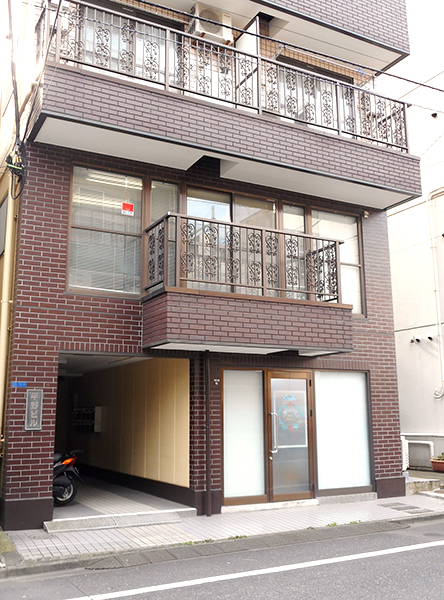 Although the building is nondescript, there is usually a signboard out front to help potential artists find their way.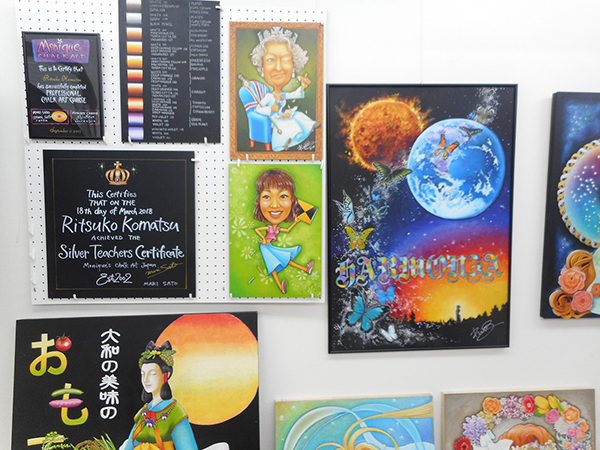 Inside, the one-room studio is a burst of bright colours, featuring amazingly vivid drawings!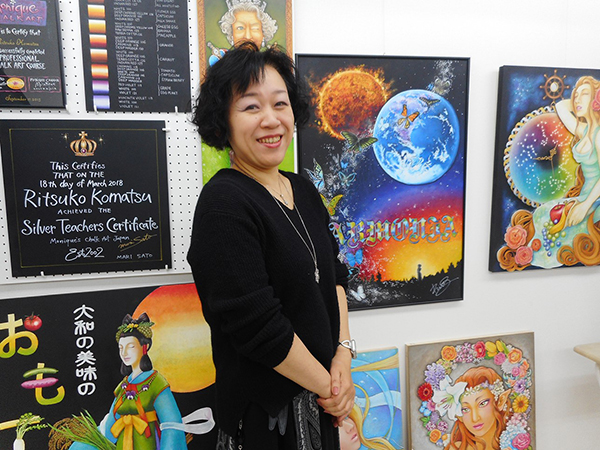 Their creator is Ms. Komatsu, an artist and teacher who fell in love with chalk drawing many years ago, just as the movement was making its way to Japan.
"I used to draw with coloured pencils and other media, but it was more of a casual hobby that I did during my spare time back then," she explained. However, chalk art was different. She was so deeply drawn to the world that she quit her office job, obtained her certification as an artist, and opened her own atelier!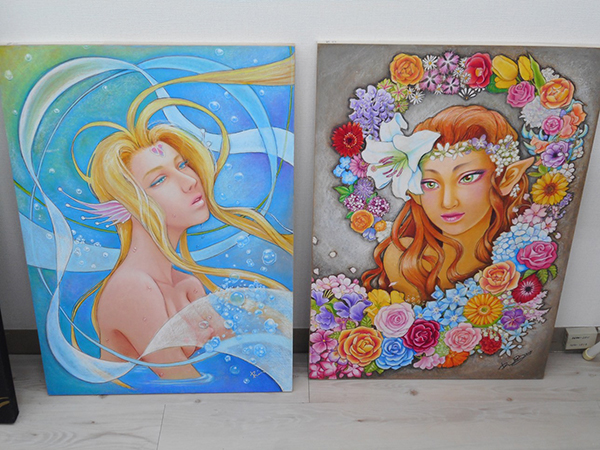 Her works are all stunning. These two pieces were exhibited at a national gallery, and won prizes in the design category.
"The one on the right took a long time to do—maybe a month and a half? All those flowers required immensely detailed work, which can be tricky. You'll see once you try it yourself!"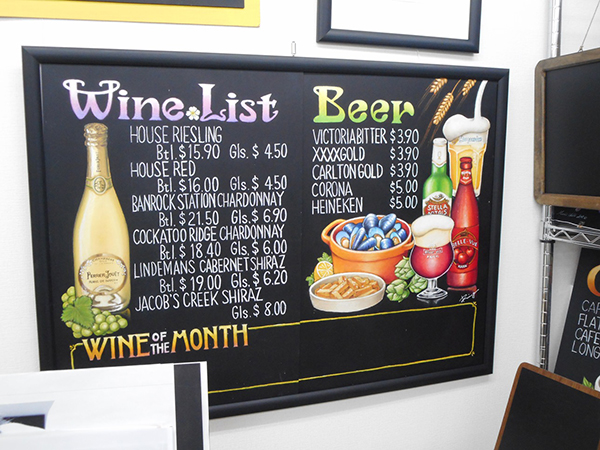 Although she loves drawing people, the main reason she was drawn to chalk art, Ms. Komatsu confided in me, is because of food drawings.
"Chalk art is traditionally used to decorate the signs and menu boards at restaurants. The colours are so vibrant, but also extremely warm and inviting. It makes all the food look absolutely delicious!"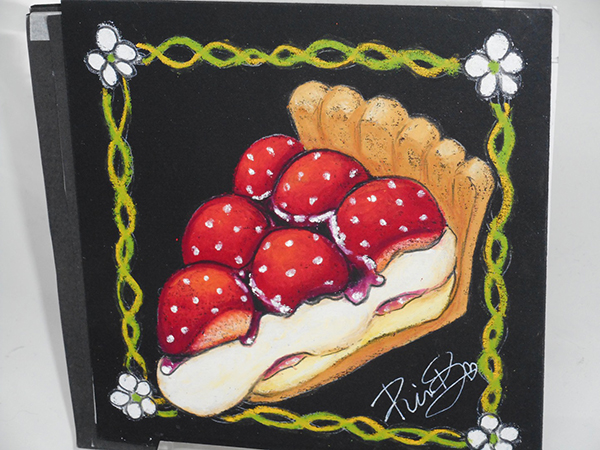 Simultaneously great for capturing the effervescence of champagne or the fresh brightness of fruits and vegetables, the opaque, soft, crumbly texture of chalk art also works wonderfully for depicting baked goods. There's such warmth to it! Just looking at this tart is making me hungry.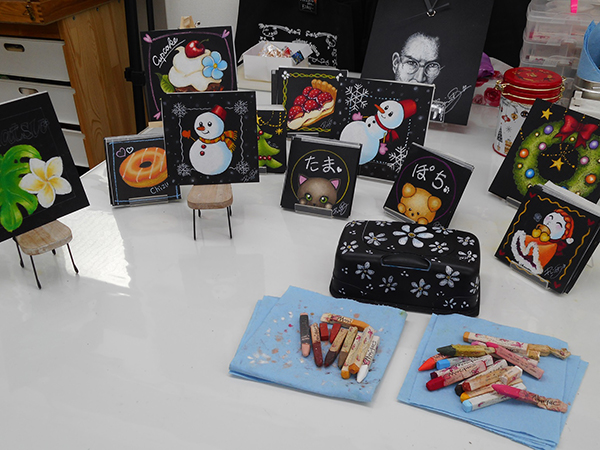 The studio is a great place to study and revel in the world of chalk art, but even better—you can create your own! Starting at just 1000 yen, you can learn to make a simple piece of chalk art straight from Ms. Komatsu, and take it home. Reservations are encouraged for experienced artists who wish to try their hands at a complex project, but otherwise, walk-ins are welcome.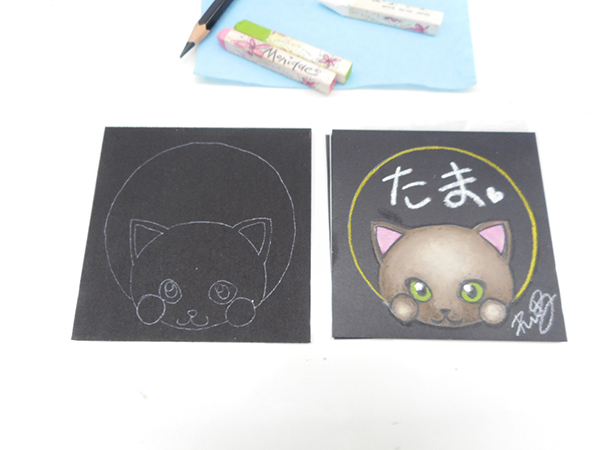 Ms. Komatsu has several templates designed specifically for beginners. From the available stencils, I chose the cat for my first foray into the field. Instead of following the outline exactly, however, I wanted to customise the drawing into a cat that belongs to a friend. I asked Ms. Komatsu if this would be possible.
"It depends on how comfortable you feel with free-handing," she replied generously. "Adding facial features or changing the template would require a certain amount of skill. If you're willing to experiment though, I can advise you."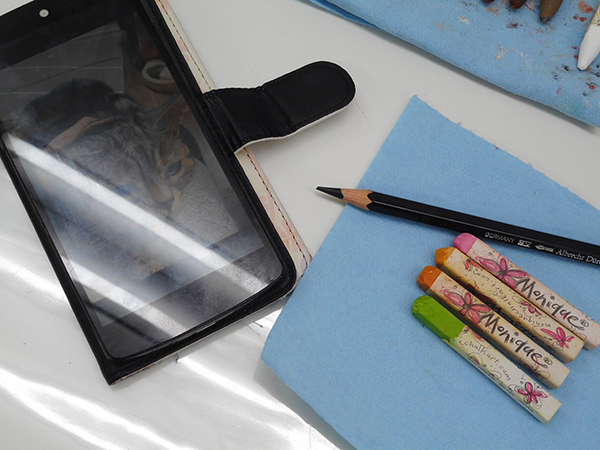 So, on that note, we got started. Although the genre is called "chalk art", it's not common blackboard chalk being used—the medium is closer to oil pastel. The brand used at Museart is a specific kind, called "Monique", which was developed by Australian chalk artist Monique Cannon. She's widely regarded as the leader of the modern chalk art movement, and the one who evolved the genre into its current form. The chalks are non-smudge, too, so you don't have to worry about them being ruined by an accidental brush of the sleeves.
Interestingly, the chalks have different softness depending on their ingredients. Ms. Komatsu helped me to choose the right colours for my particular drawing.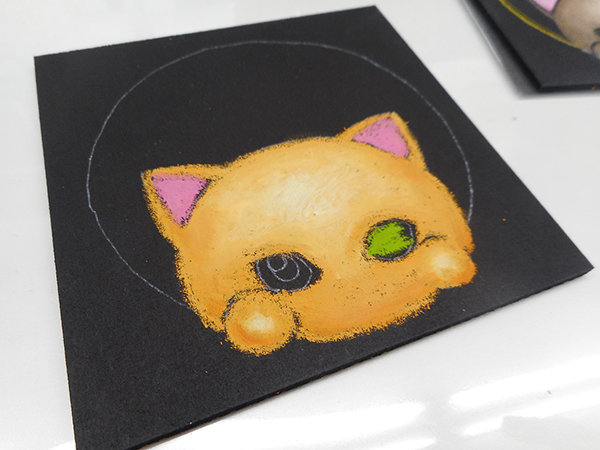 Once the colours are chosen, it's simply a matter of filling in the outline, laying down the base colour before adding highlights and shadows, and then blending thoroughly.
"When you blend, use your finger in a gentle, circular motion," Ms. Komatsu said. I tried it, and it reminded me of finger-painting! It was so fun. I remarked at how intuitive it was, to which Ms. Komatsu beamed, "That's why chalk drawing is so great! Everyone, from kids to elderly people, can do it because there are almost no tools involved, and you don't need any experience!"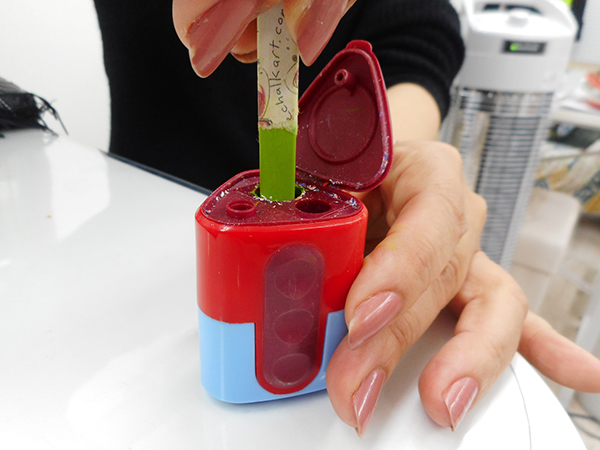 If the chalks get too blunt, you can always sharpen them to get into the nooks and crannies.
Then, after adding some details and cleaning up the outline with a black coloured pencil, I was finished!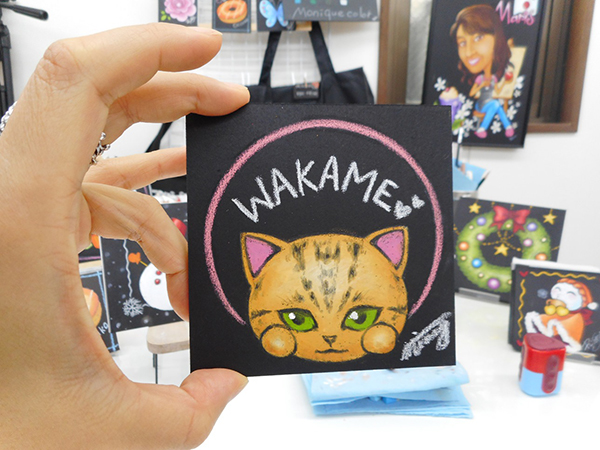 Ta-da!
This is my first chalk art, made in the image of Wakame, my friend's cat. I think I did pretty well capturing her facial features!
The whole thing took less than an hour, and gave me an appetite for the medium. I loved how easy it was to do, but also that you can customize the drawings if you so feel inclined. Ms. Komatsu is an enthusiastic and supportive teacher, which definitely helped.
While packing up, I told her I was going to give the drawing to my friend. "Yes! Chalk art makes great gifts," Ms. Komatsu said. "I'm sure your friend will love it, and I bet you'll understand even better why chalk art is so appealing when you give it to her. No other medium I've used can give that same sense of genuine warmth."
On that note, Ms. Komatsu said she was working on some new beginners' templates featuring traditionally Japanese designs, which she hoped would inspire foreign travellers. Imagine creating a piece of chalk art to take as souvenir of your memories in Japan with you—wouldn't that be an utterly unique and lovely experience?
Story and Photos by Xianru Shen(Koto City Office Coordinator for International Relations)