New meat shop in Sunamachi Ginza shopping street
Published: January 19, 2023
The Niku Katsu Kitasuna Store, opened in October 2022 on the Sunamachi Ginza shopping street. When I heard I was going to a new meat shop in Sunamachi Ginza, my heart skipped a beat.
This is a meat specialty store with a reputation for high quality meat at a reasonable price.
Every Wednesday, all meat products are discounted by 20%!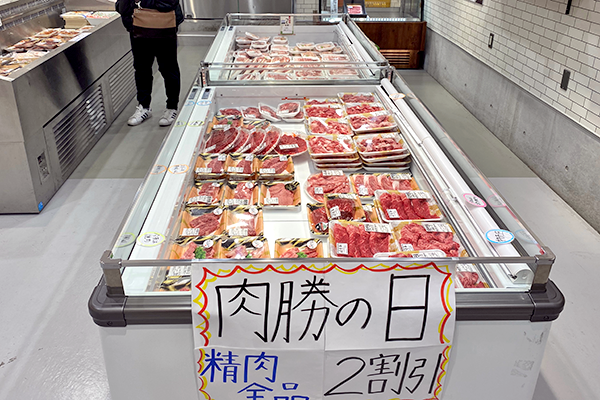 I had visions of smoked bacon, a variety of sausages, a few types of steak for the BBQ, and some 100% ground beef to get me through until BBQ season returns.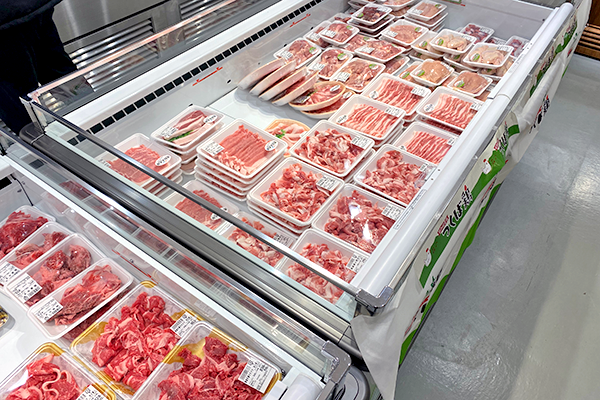 Some of the packs of beef in the case were A5 grade,  priced at a fraction of the price in most stores.
Most of the meat seemed to be in packages of about 300 grams, about what a small family would use for a meal.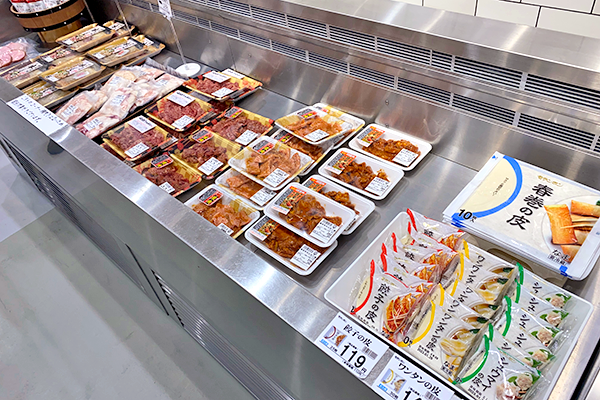 Larger portions are available on request.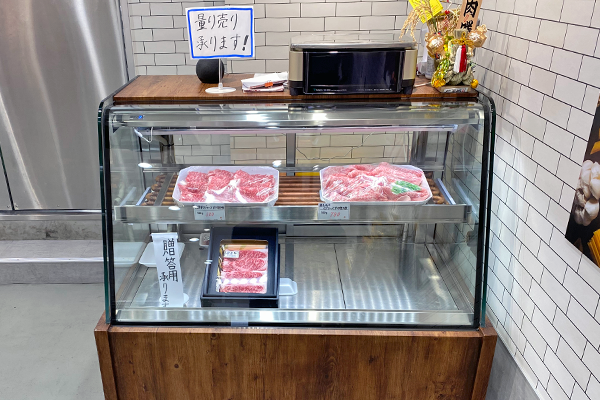 If you are looking for beef for Yakiniku or Curry, ask the staff what the best value packs are, they have packs of less popular cuts that are sold at large discounts.
The owner, Mr. Nemoto showing off some their high-end beef.
He has been involved in beef processing for many years and is, so to speak, a "beef craftsman.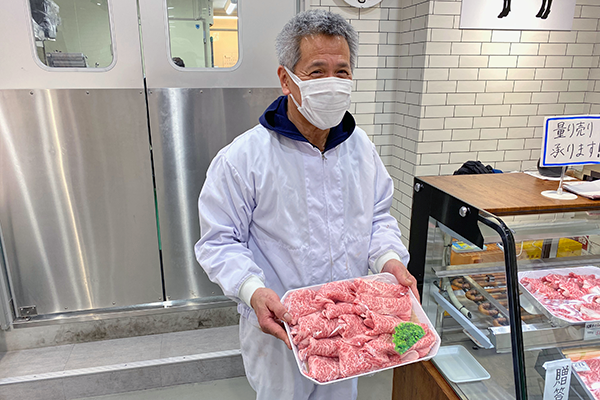 Bento lunches are also available at lunch time. The lineup the day I was there included an A5 Kuroge Wagyu Beef Karubi Bento and a, Simmered Pork Belly Bento, each priced at 735 yen. Both reminded me I hadn't eaten breakfast yet.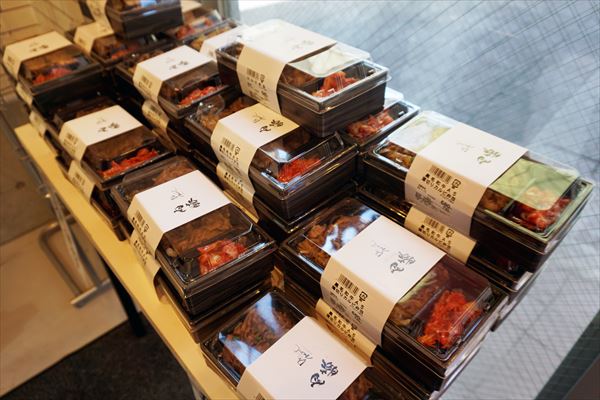 When purchasing meat, you will use the self-checkout.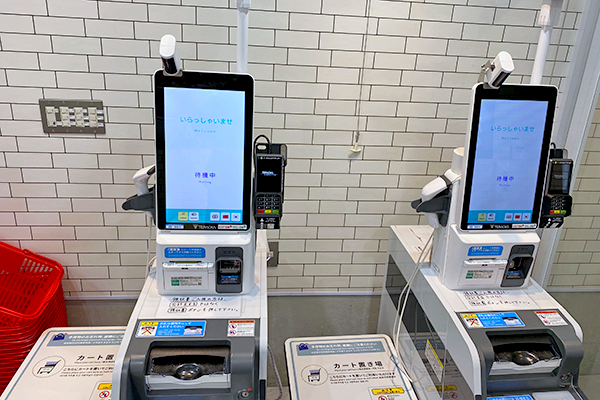 If you go to Sunamachi Ginza shopping street, we recommend visiting Niku Katsu Kitasuna Store.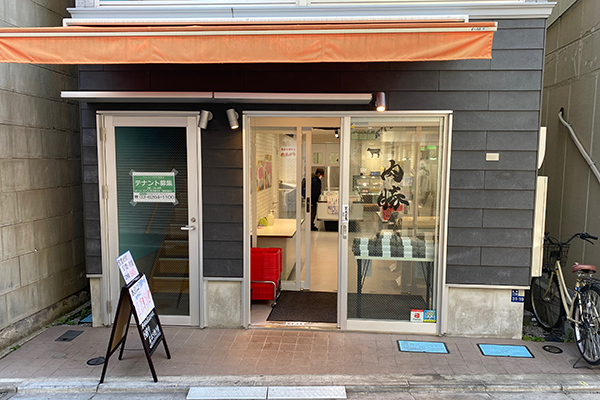 by Jerry Brady