PERSONAL TRAINING STUDIO「NewRise」
Published: July 26, 2023
※Prices are subject to change from those in effect at the time of the interview. Please contact the store directly for the latest information.
AI-powered Personal Training Studio!
We will introduce you to the next-generation personal gym that utilizes  AI technology to visualize your current physical condition and guide you towards your ideal body with a personalized training plan, eliminating unnecessary efforts and ensuring a safe and effective workout.
Let me give you my personal experience.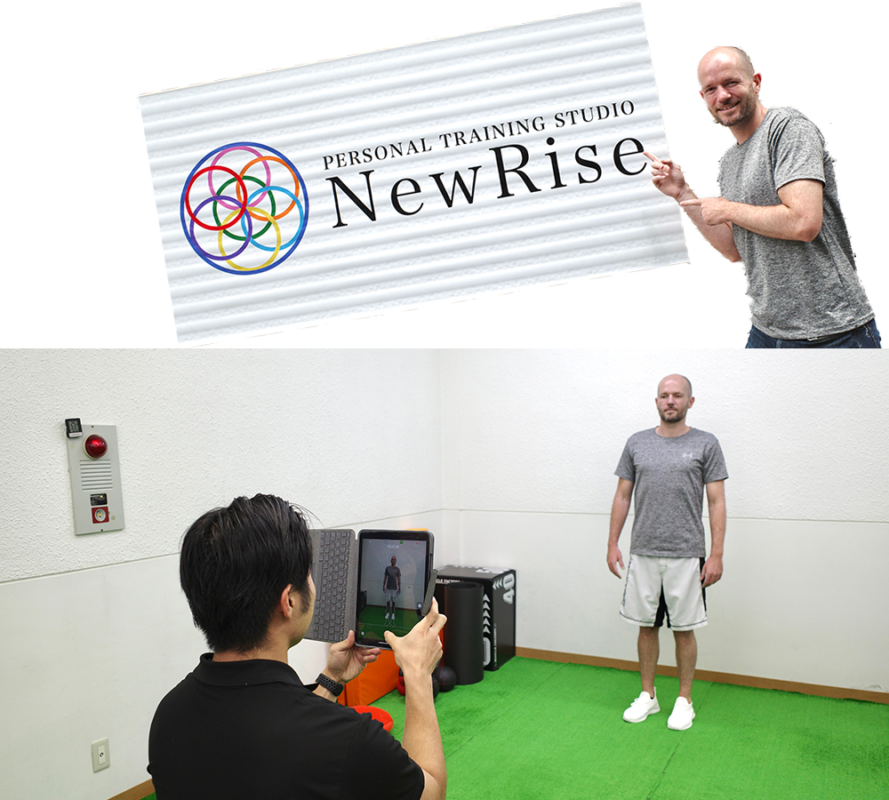 At PERSONAL TRAINING STUDIO NewRise, the key feature is the use of AI-powered one-on-one guidance, ensuring efficient and effective training without any wasted effort. Just a few pictures taken with an Ipad and they analysed my posture.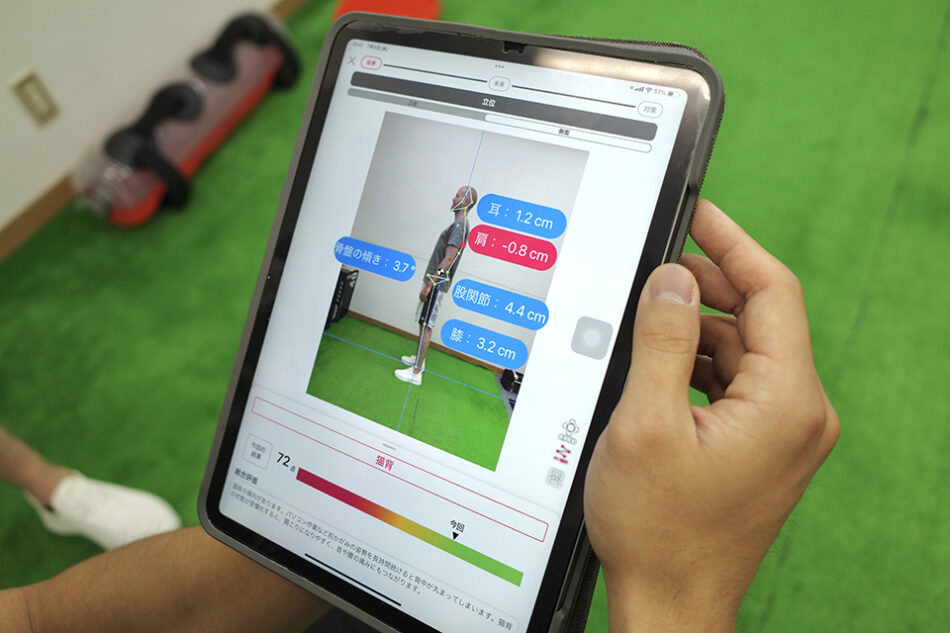 The AI anticipates potential physical issues based on the current state of your body. "Poor posture could lead to a 30% decrease in metabolism. To address this, the training incorporates exercises similar to everyday movements, helping you transform your body not only during the workouts but also in your daily life outside of training sessions."
They were quickly able to identify which muscle groups I need to train to improve my overall posture.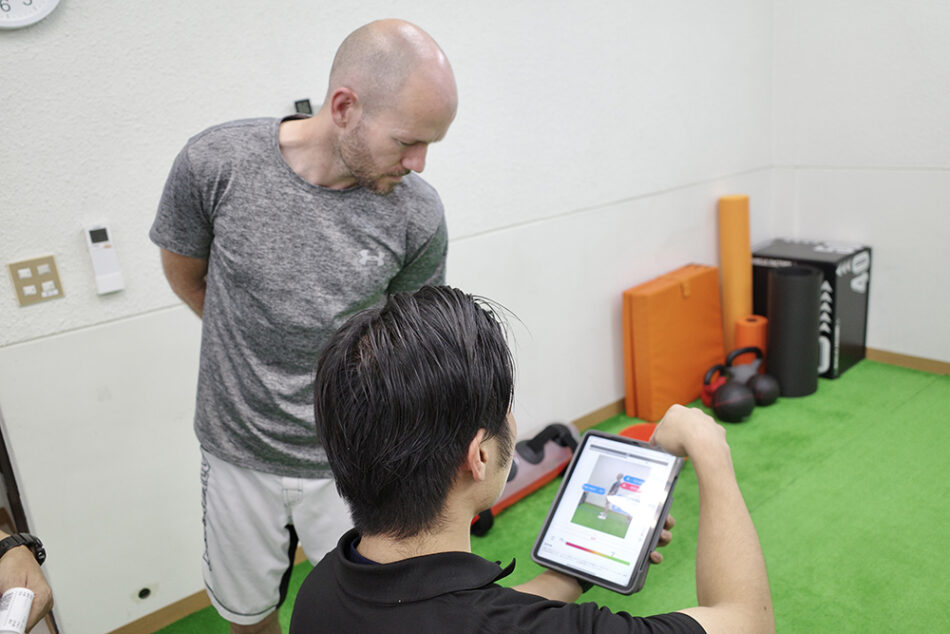 By utilizing AI and a high-performance body composition analyzer, they can quantify the current state of your body. This includes identifying any postural habits like pelvic tilt or deviations in the body's center. This objective assessment helps in understanding and addressing any postural issues accurately.
Thanks to this AI tool, I realized that I had a problem with my hips and that I needed to work on it to avoid potential back pain in the future. The AI technology provided me with a comprehensive image of the evolution of my body over the years. It was the first time I had ever seen something like that.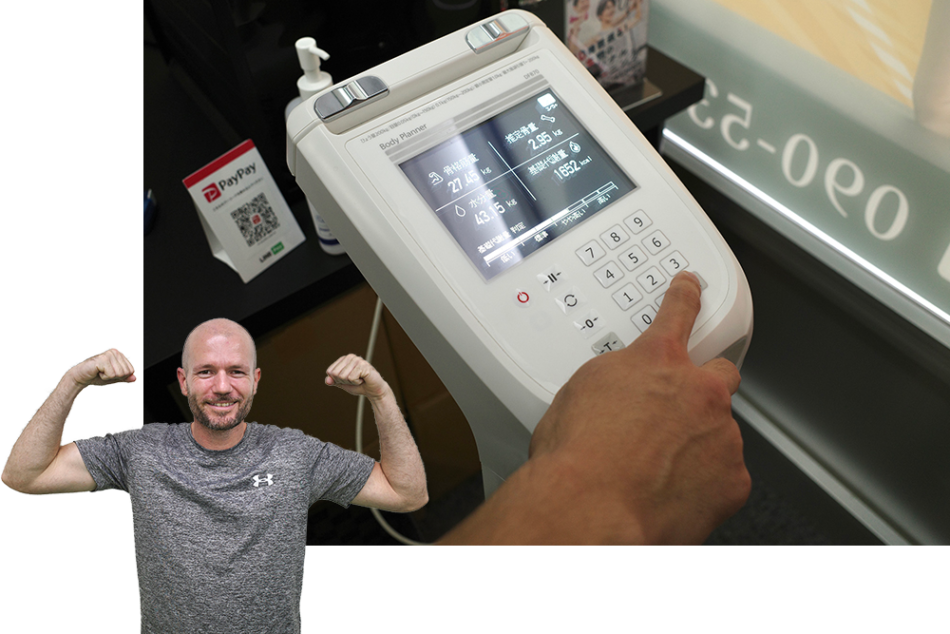 The high-performance body composition analyzer can measure not only the balance of left and right muscles but also factors like fat mass, bone mass, and water content. By combining the power of AI and comprehensive counseling, the studio can offer only the truly necessary training tailored to each individual. This makes it a truly next-generation personal gym, enabling clients to efficiently progress towards their ideal body in the shortest possible time.
This new generation analyzer provided me with a comprehensive analysis of my body, including muscle mass and a wealth of other information that the trainers will use to tailor the best-adapted training for me.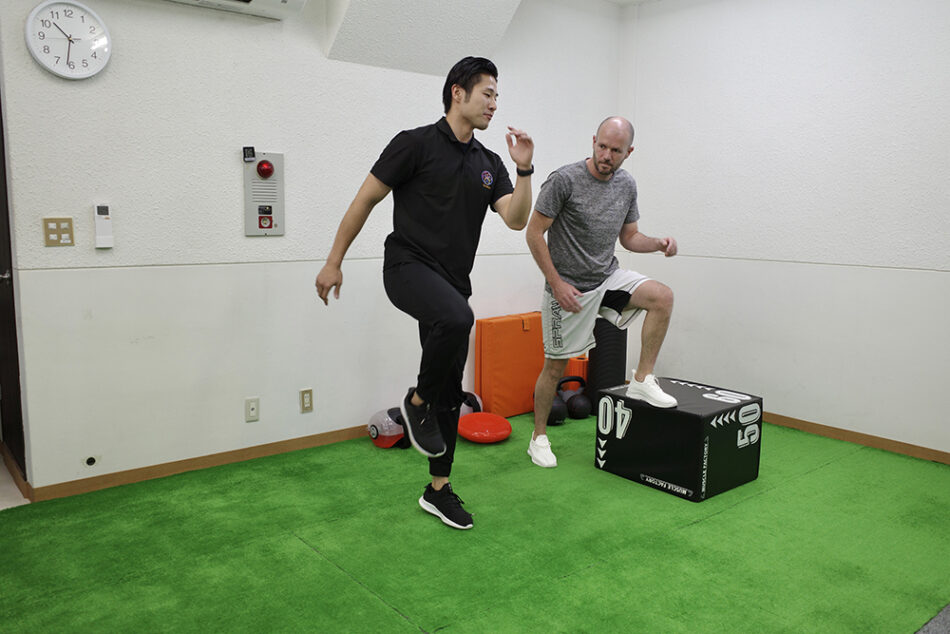 The studio utilizes a spacious area covered with artificial turf to optimize efficient training.
They have all the tools you need to have a great and effective training.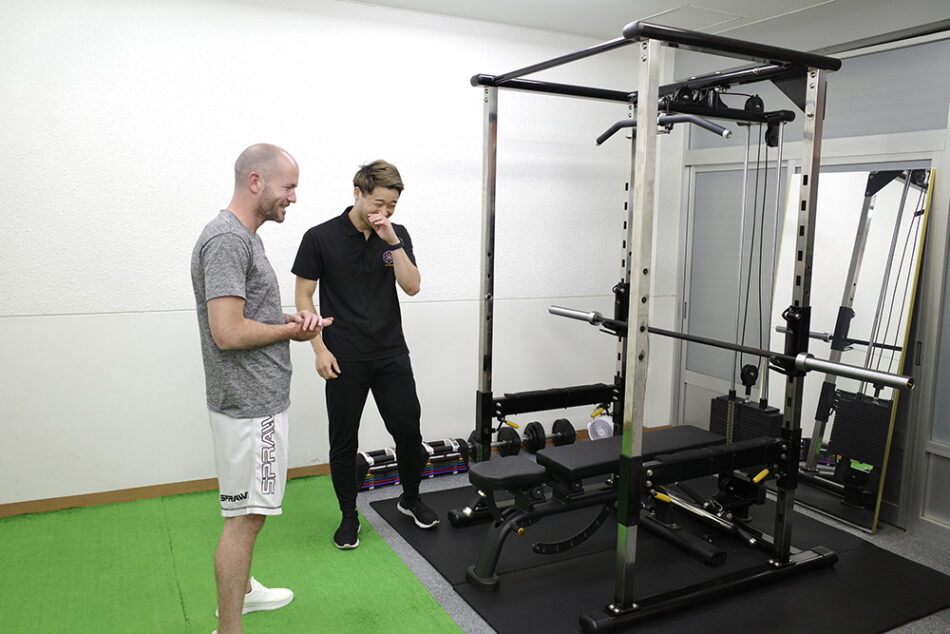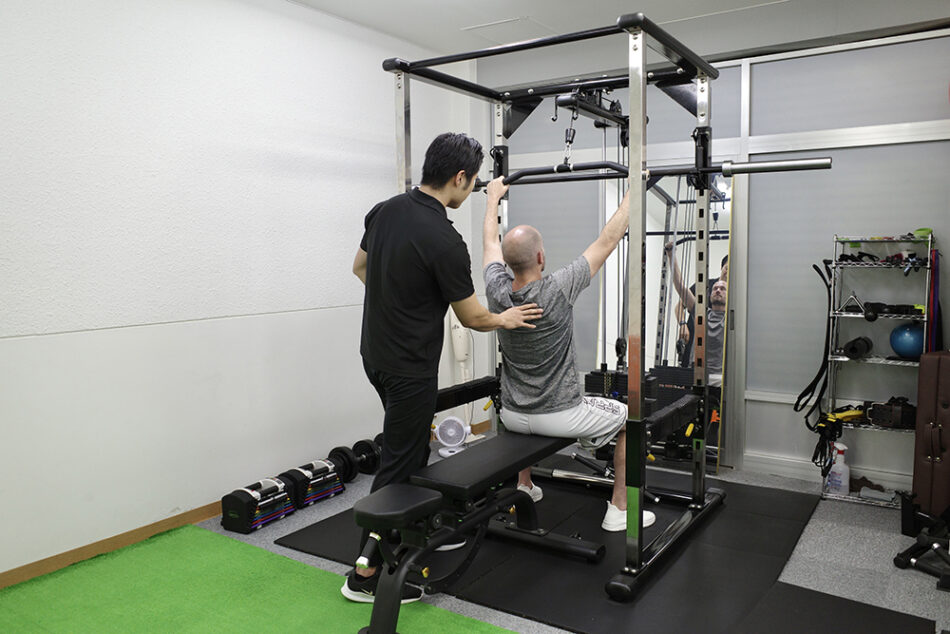 The training is led by a team of passionate and experienced professional trainers. The founder and trainer, Mr. Shunsuke Suzuki, shared his desire to support people in building their bodies for the "100-year life era" to truly cherish their loved ones.
Inspired by his mother, who is a nutritionist, Mr. Suzuki developed an interest in health and fitness. He began his journey in the fitness industry by joining a major gym in 2016. Later on, in 2022, he opened the personal training studio in Sumiyoshi, Koto-ku.
I have met tons of trainers in my life and I can tell he's one of the best. He was able to quickly pinpoint my mistakes and to give me some game-changing advices in no time.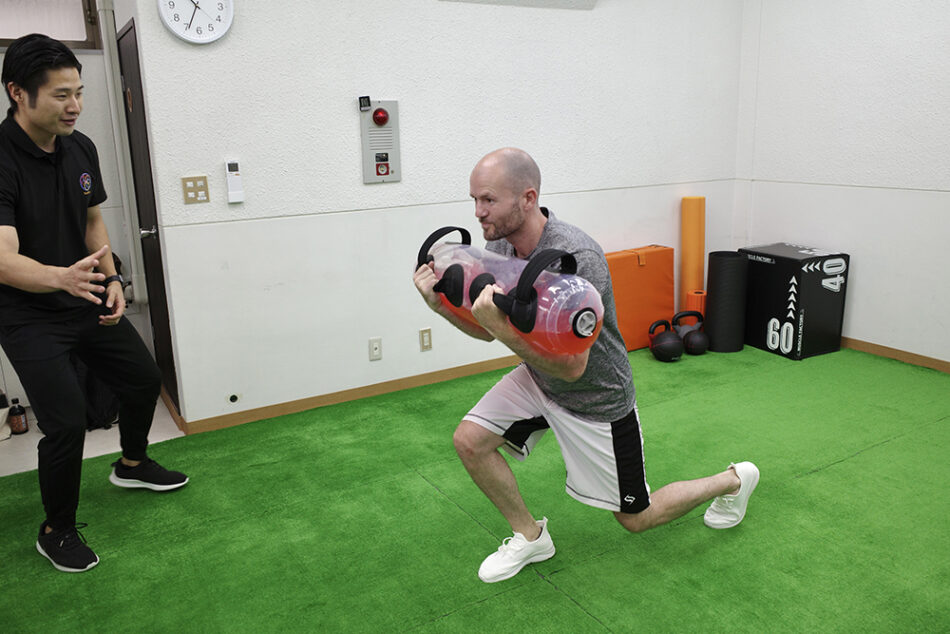 Since it's a fully reservation-based personal gym, you can bring your children along. The studio understands the challenges parents face such as "Difficult to make time when taking care of your children" or "Feeling guilty about spending time for themselves for relaxation. The gym's appeal lies in providing a welcoming environment where both fathers and mothers can attend their training sessions without any hesitation or concerns.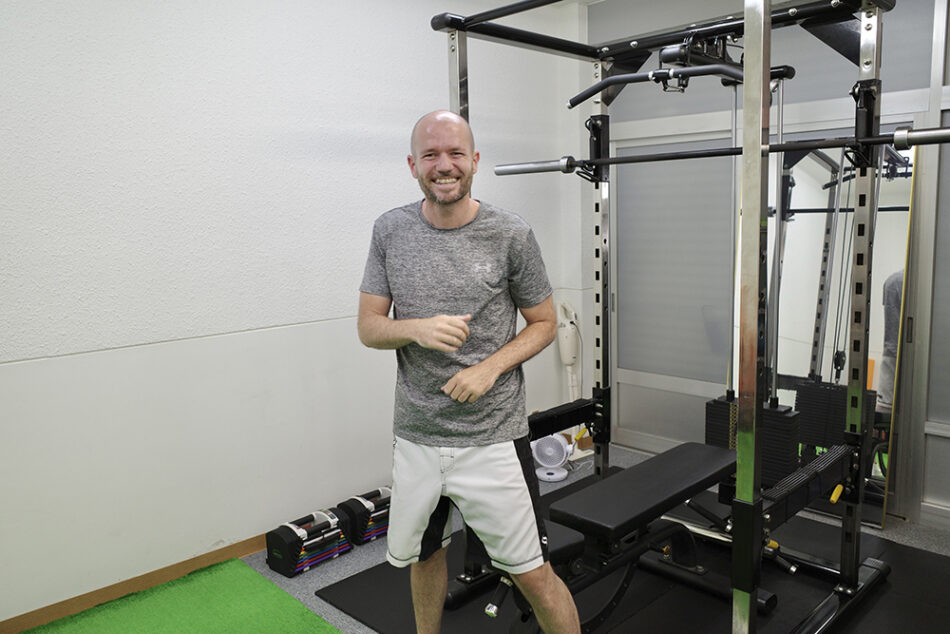 Reasonable and sustainable pricing.
When it comes to personal gyms and AI, the pricing is a significant concern, isn't it?
At PERSONAL TRAINING STUDIO NewRise, they offer clear and straightforward plans that cater to your budget and desired menu options.
Unfortunately, it is a little far from my home, but I will make every effort to train there as often as possible. The staff is fantastic, making the training experience even better!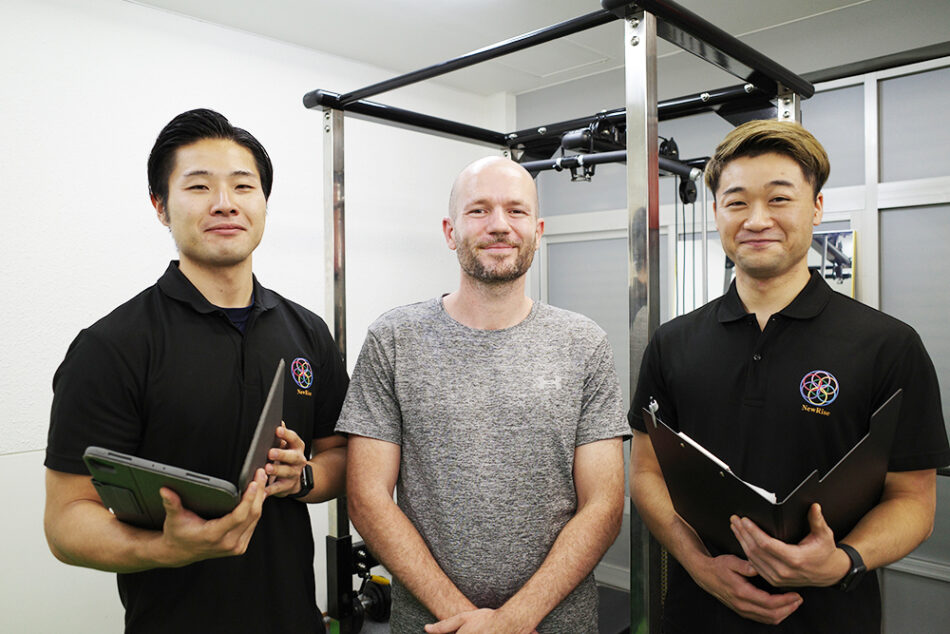 At PERSONAL TRAINING STUDIO NewRise, you can experience noticeable changes in your body even with just one session per week. Currently, you can use the "Kotomise Coupon" and get a free trial lesson.
Why not seize this opportunity and use the "Kotomise Coupon" to achieve a long-lasting  physique with personal training?
As a boxer, I can tell you that it's a truly unique place, and I wish I had discovered it earlier.
≪English Article Journalist Profile≫
・Name: Renaud Kittler
・Age: 36 years old
・Nationality: France
・Hobby: Boxing, Hiking
---
※Information provided as of July 2023. Prices displayed include tax. Please note that fees and business hours are subject to change. For the latest information, please contact the studio directly.