Booze, Blues and Ramen at Homebound
Published: February 2, 2018
"Kameido is an interesting area," says Mariko, proprietor of piano and diner Homebound. "There are only few chain restaurants or shops, and many uniquely individual places." Unique and individual is certainly an apt description for her establishment, located just off Meiji-dori Avenue to the north of Kameido Station.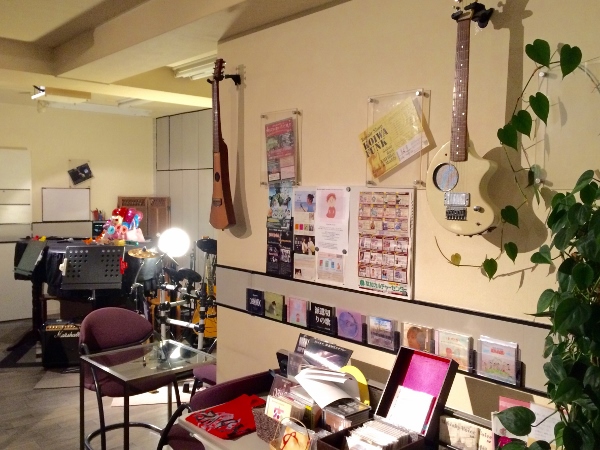 "I've been playing, writing and teaching music all my life," says Mariko. "In the past I was in a group that played original material, and in recent years I've been teaching at my home and various culture centres around Tokyo. I play the piano and sing. I've had a lot of students, including many children; there was a dearth of places to teach as many centres were closing, so when I heard about this location I snapped it up. During the day I give lessons here and at night it's a bar and diner with music."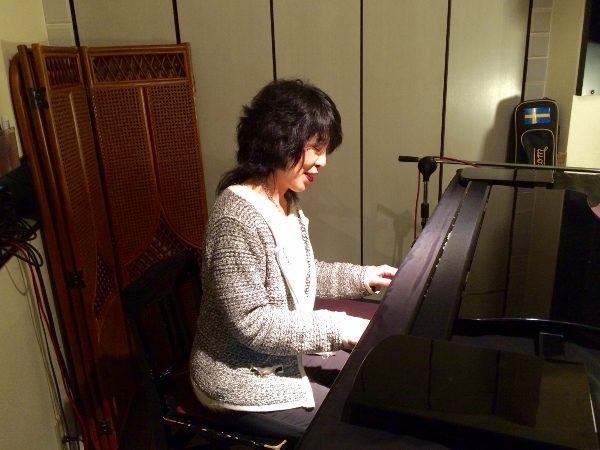 "I'm 97% a Koto-ku person, born and raised here, and I grew up on anpan from the Meika Seven bakery in Ojima. We've been open for nearly two years now, from 6:30 p.m. to 12:00 midnight every day. We have a variety of instruments and the customers are encouraged to bring their own."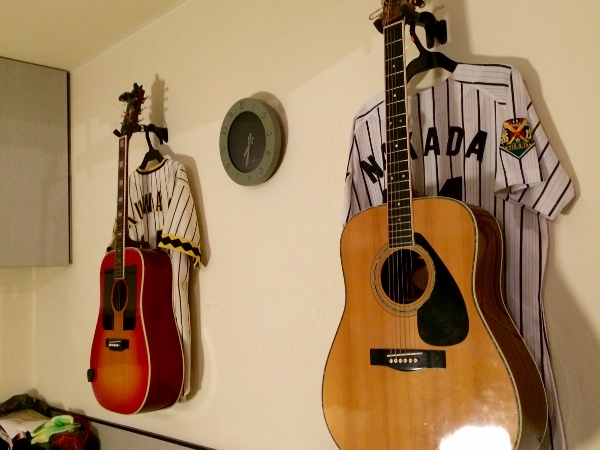 "Mainly people bring guitars, although we have had jam sessions with violins and clarinets. One customer even brings a shō, a wind instrument made from 17 bamboo pipes that is used in Gagaku, Japanese court orchestra music." The walls of Homebound are hung with instruments such as these acoustic guitars.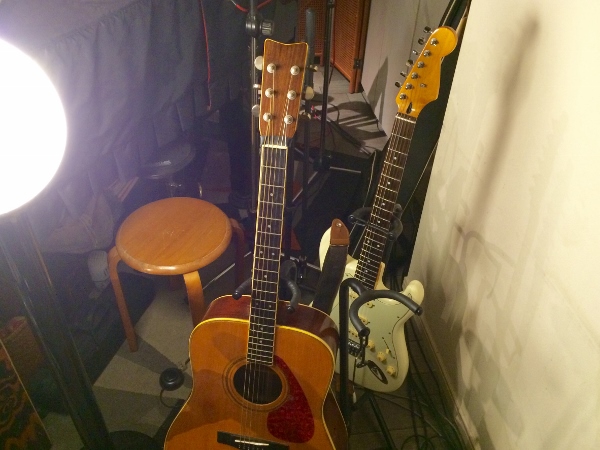 While more lurk behind the grand piano.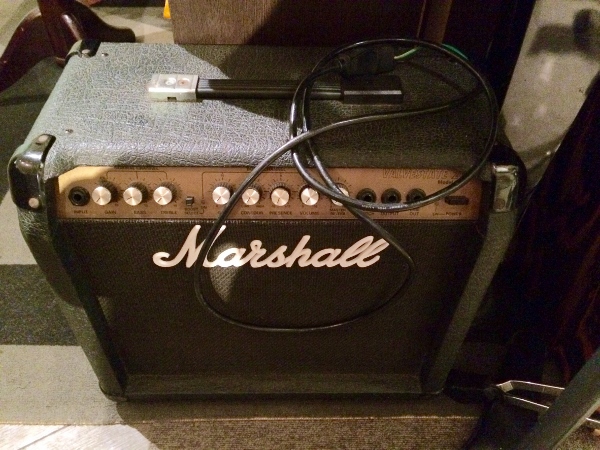 There's even an amp if you want to channel your inner Hendrix after a couple of drinks.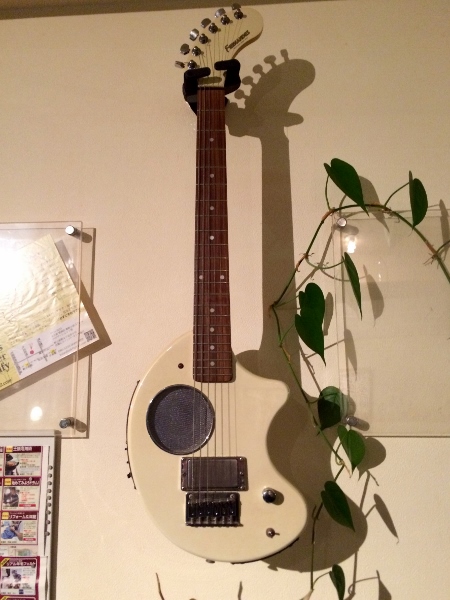 A Fernandes Z0-3 practice guitar adorns another wall.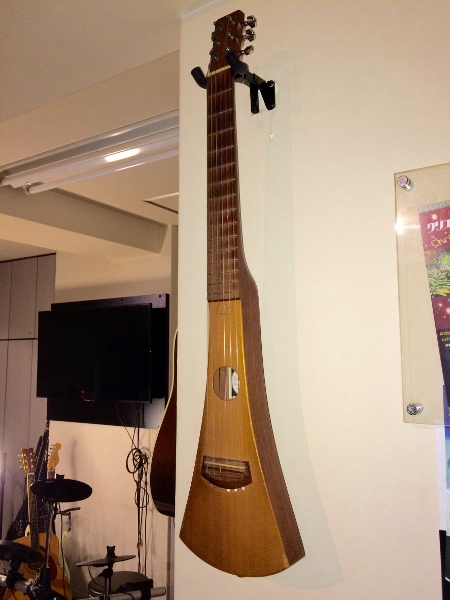 This stylish Martin Backpacker acoustic guitar is light and easy to play.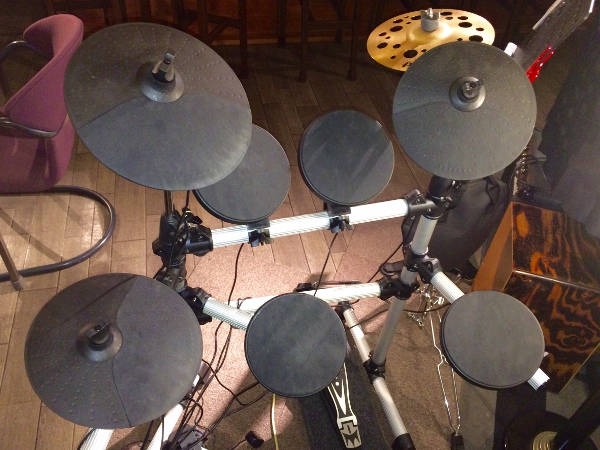 And a set of electronic drums means a full band can enjoy a session.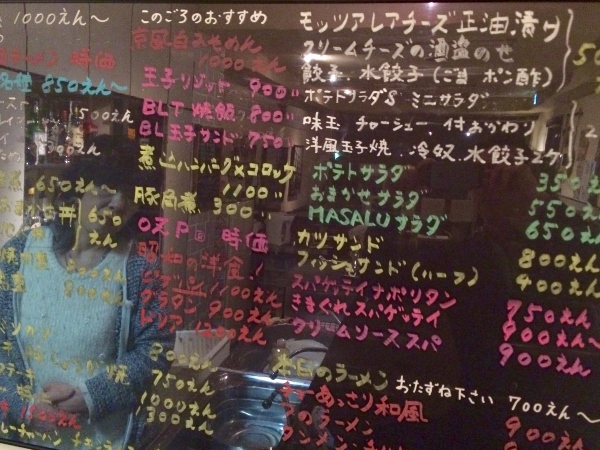 There's an extensive menu, all lovingly prepared by manager Mr. Ueno, a fellow musician and cook. The word is that his ramen is exceptionally good. Drinks are reasonably priced with a wide selection of bourbon and whiskey on the menu; just what you need on these freezing winter nights.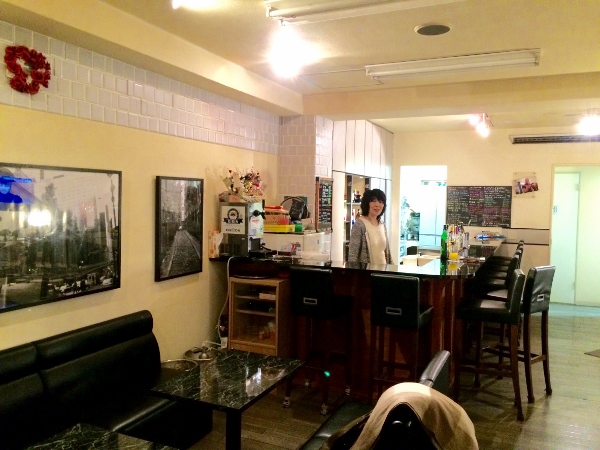 "Every night is open mic night," says Mariko. "Everyone is welcome, whether they want to play solo, with others, or just practice. Some customers bring their instruments and practice here over a drink because they can't play where they live."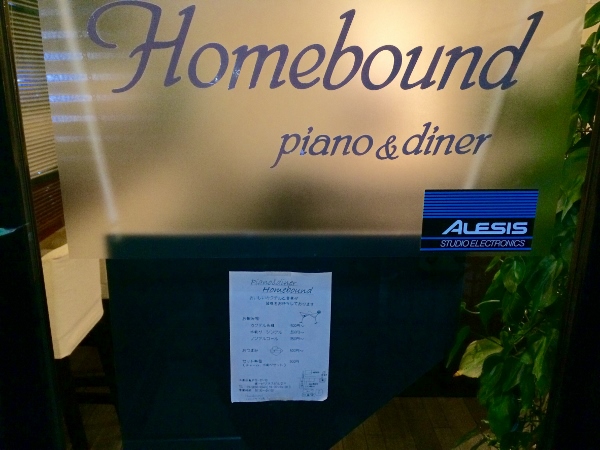 So, if you'd like to dust off your instrument or limber up your vocal chords in a warm and welcoming place over a few drinks, Homebound is the place for you!
Story and Photos by Stephen Spencer