Quwands Dance Revolution in Ojima
Published: November 30, 2022
It's official: kids in the Kitasuna and Ojima areas of Koto-ku have gone dance crazy! The Quwands dance studios on Sunamachi Ginza have proved so popular that another one has been opened in Ojima to meet the demand. We dropped in recently to check it out.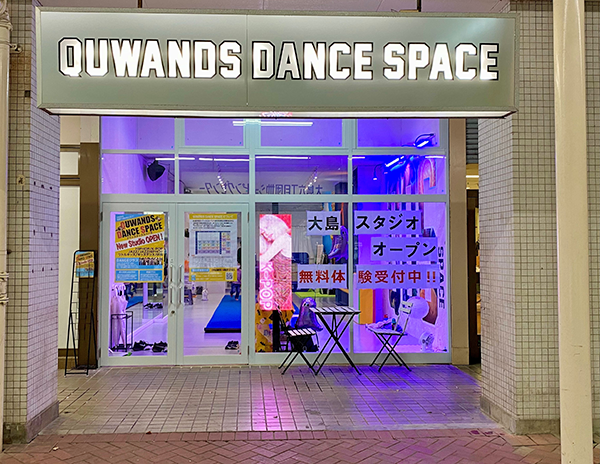 Quwands Dance Space Ojima studio is located in the leafy environs of the Ojima Roku-chome housing complex, a three-minute walk from Ojima station. As the traffic thunders by just a stone's throw away on Shin-ohashi street, the complex is an oasis of peace and quiet.
Under the motto of "(Spreading our wings) from downtown to the world" Quwands is bringing hip hop, jazz, jazz hip hop, Kpop, and more to the area. The studio also shares the Space theme and graphic design of its sister studios.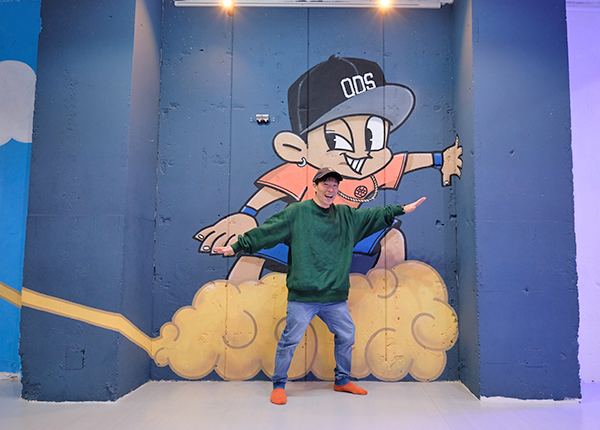 Ojima born and raised, proprietor Mr. Shohei Kasagi, told us, "I've been interested in space and space exploration since I was a kid. In fact I wanted to be an astronaut at first." While he didn't make it into space, Mr. Kasagi (known as Sho-hey Sensei) began doing gymnastics at the age of two, continued to train under former Olympic athletes and coaches at university, then joined a major company where he worked and acted as a gymnastics club coach. He began to study dance and became an instructor. In 2019 he realised his lifelong ambition of opening his own school with the first Quwands Dance Studio in Edogawa-ku, which neighbours Koto-ku to the east.
In August 2020 Quwands Dance Space opened on Sunamachi Ginza, possibly the worst time in recent years to open a dance school. "We opened just as the coronavirus pandemic hit, and so we started doing online lessons. The demand from the students was such that we reopened the schools again, taking the utmost care, taking their temperatures, using electric fans and ventilation, disinfecting everything, and maintaining distance," he added.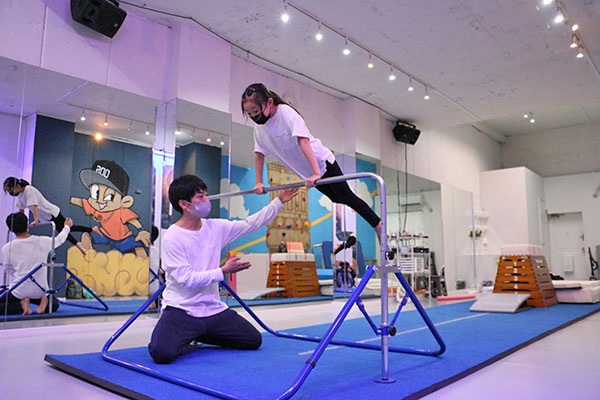 The Ojima Dance Space opened in April 2022. As at the other studios the classes are high level and the students serious. The gymnastics and rhythmic gymnastics classes are taught by former athletes with competitive experience. In Japan PE is a school subject, so kids can practise under the supervision of trained professional instructors to gain confidence and stamina. There's instruction in trampoline, vaulting box, horizontal bar, mat exercises, and more.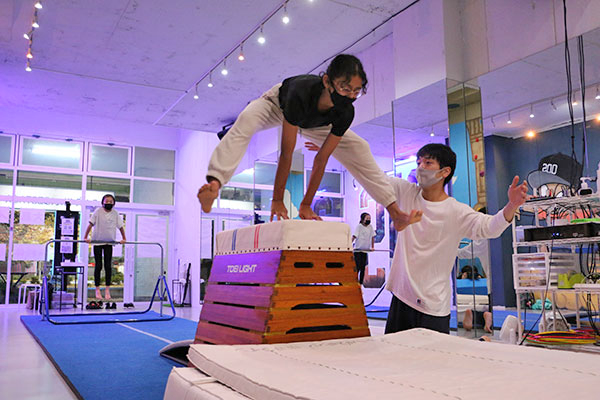 As Sho-hey said, "Our ambition as a dance and gymnastics school is to have our top-class instructors produce fun and exciting classes that can help the students to realise their individual dreams, whatever they may be. Whether that's a fun dance class for kids or practical classes for those aspiring much higher, we probably have something that suits everyone."
The number and variety of classes at Quwands Dance Space Ojima is remarkable, from little kids dance to applied hip hop. The schedule can be found here.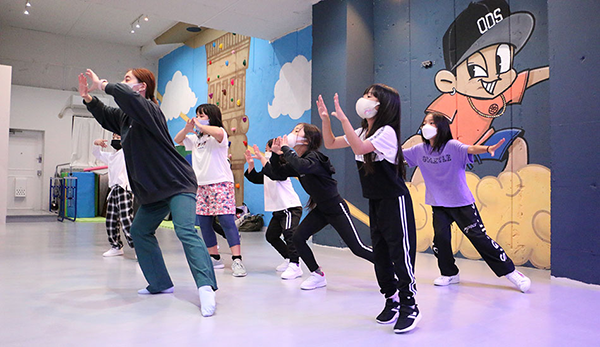 Prices are very reasonable. Members are divided into two groups: kids are from 3 to 10, with regulars over 10 years old. Kids classes are 7,700 yen for four classes a month or 11,550 for eight. Regular classes are 8,800 yen for four or 13,200 yen for eight, a considerable saving.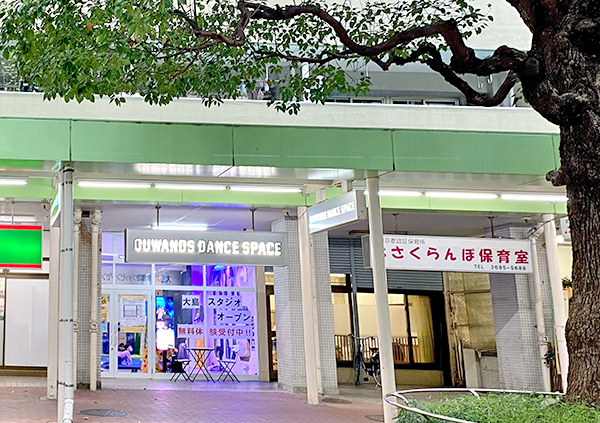 For further information please have a look at the Quwands websites. And where does the somewhat unusual Quwands name come from? It's from the influential Austrian-born architect and design theorist Christopher Alexander, who coined the phrase Quality Without A Name to describe a feeling people can instinctively perceive in an emotionally comfortable environment. Nice!
by Stephen Spencer