Mr. Hata's Toyocho Steak House
Published: June 13, 2019
Following a recent visit to Camaro's Diner Monzen-nakacho , I thought I would see whether the Camaro's Diner Toyocho branch was faithful to the theme of the American roadside diner. Located up a side street close to Toyocho metro station, I couldn't miss the huge poster of a side of beef plastered on its outside wall.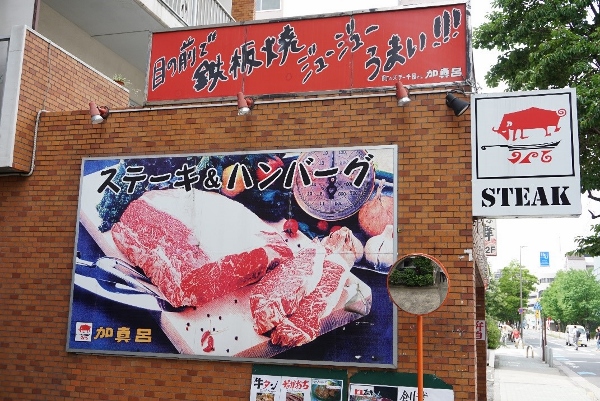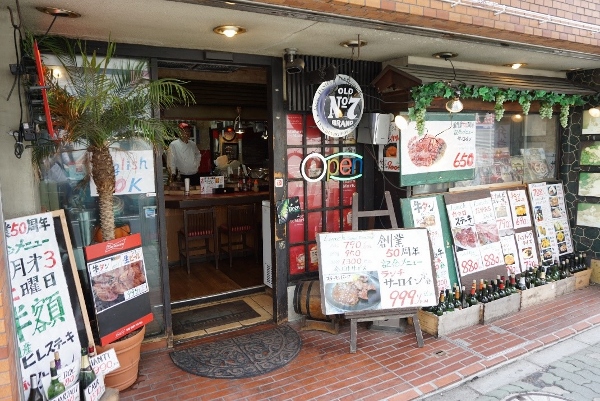 As I stepped inside, I was not disappointed; Mr. Morio Hata, the friendly owner, has decorated the walls of this, his first Camaro's Diner which opened in 1971, with photographs of American film stars and singers from the 1950s and 60s along with posters and photographs of American automobiles from the period: all chrome grills, wrap-around windscreens, and tail fins. Pictures of the Chevrolet Camaro, after which this steakhouse chain is named, feature prominently.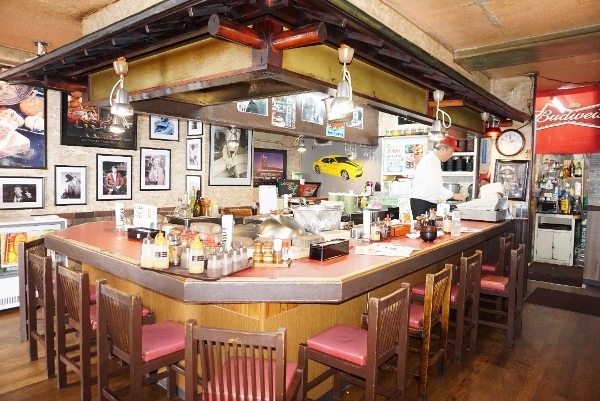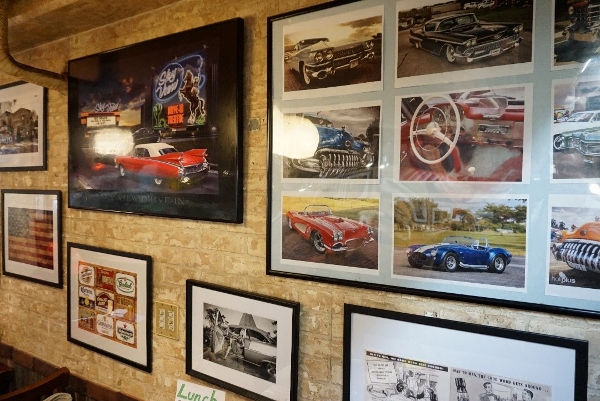 Elvis was playing in the background as Mr. Hata stood poised ready with his spatulas over the iron hot plate. The lunchtime menu at Camaro's Diner Toyocho is similar to that of the Monzen-nakacho branch, serving various steak cuts and hamburgers on beds of fried bean sprouts and mixed vegetables, all at reasonable prices.
As Mr. Hata cheerfully worked away, slicing and turning the pieces of meat over occasionally to make sure both sides were properly cooked, and adding a generous splash of sake to tenderise it, his two Sri Lankan assistants,  Amila and Udeni, prepared the side dishes of rice, salad, and "kenchin jiru-style" soup (soy soup with pork, daikon, konyaku, and carrots) and a mug of refreshing cold mugicha (barley tea).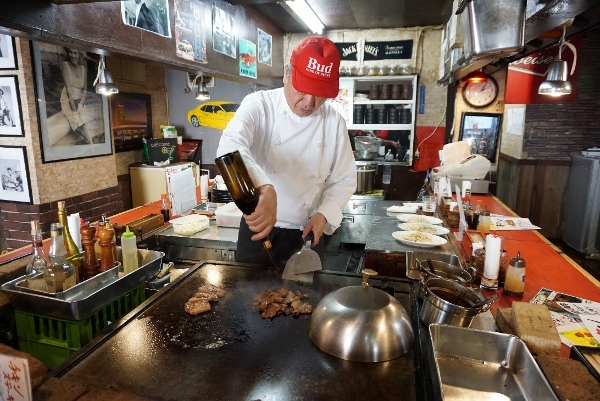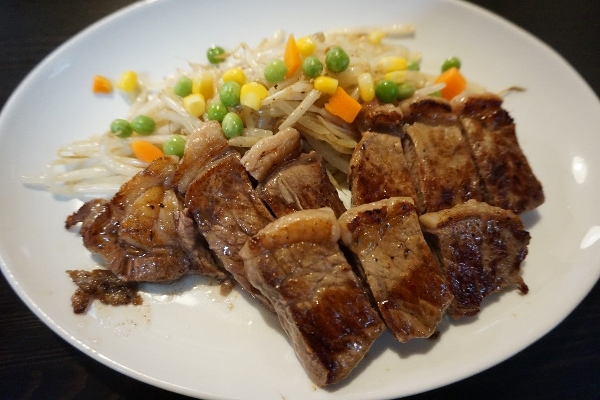 Like Monzen-nakacho, the lunchtime menu includes Japanese hamburger, covered in a thick demi-glace sauce; sirloin steak, and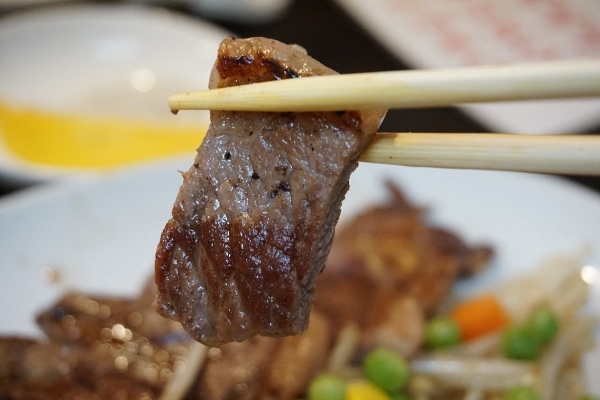 thinly–sliced gyutan (beef tongue), accompanied by a squeeze of lemon and a pinch of salt.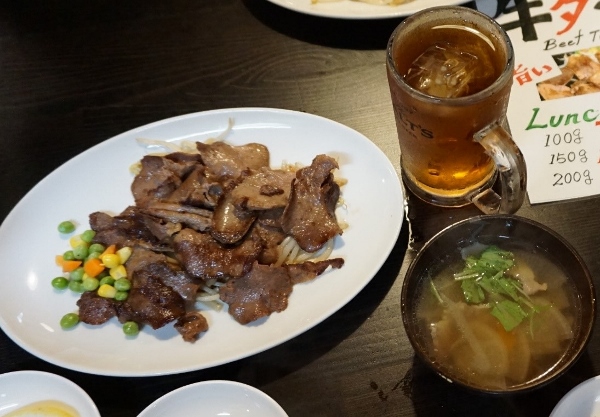 In addition, the Toyocho branch of Camaro's Diner offers a lunch special comprising hamburger and steak (consisting of different beef cuts) set for 790 yen for 150 grams. Not bad value if you are looking for a "volume" lunch full of protein. Mr. Hata told me that the soy soup is very popular with his customers, and I agree with them; it was delicious.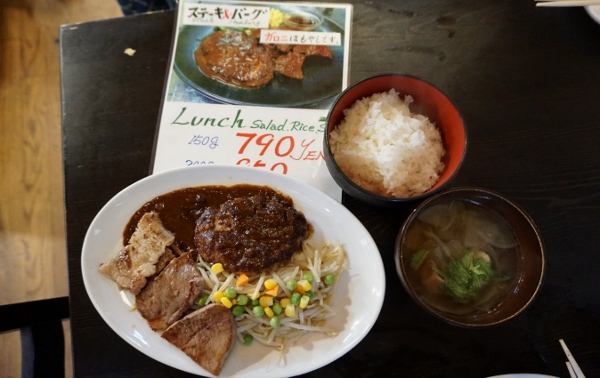 When Mr. Hata is working at or visiting his 4 other branches, the restaurant is run by Messrs. Amila (below, right) and Udeni (below, left).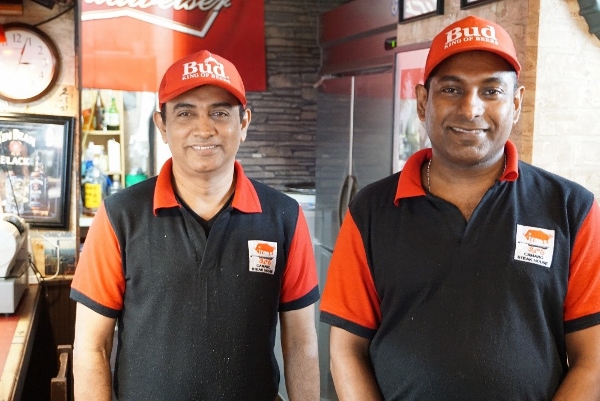 These very pleasant gentlemen are also responsible for adding another item to the diner's repertoire: a mini-chicken curry costing 190 yen (including tax), to go with the lunch menu. I think it looks worth trying next time I am there.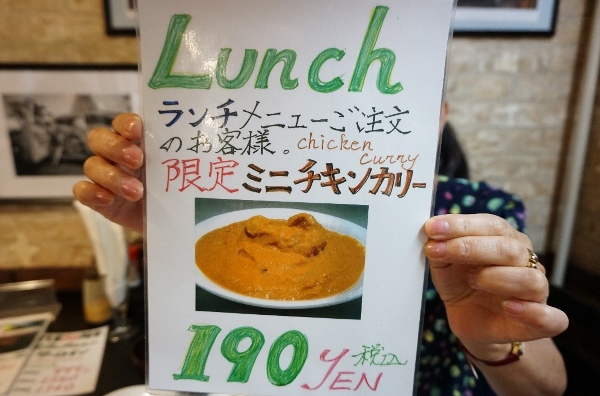 They both speak English and can assist with choosing a meal if necessary. As the sign in the window says, "English OK", but please don't mention to them the performance of the current Sri Lankan cricket team.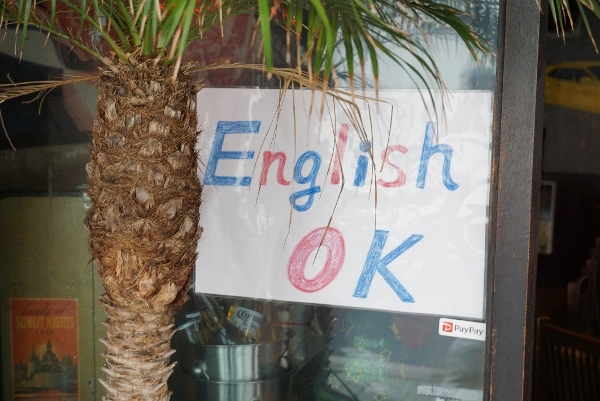 Story and Photos by Jeremy Hutchinson