Tea in Akiyamaen
Published: August 25, 2023
※Prices are subject to change from those in effect at the time of the interview. Please contact the store directly for the latest information.
The deep and historical world of tea
Tracing back the history of tea, records show that tea leaves were being cultivated in China around 5000 years ago, and it's believed that tea was introduced to Japan about 1200 years ago. Today, we are reporting Akiyamaen, a long-standing tea shop with a history of 92 years. The interior of the shop carries a faint aroma of tea and has a very welcoming atmosphere.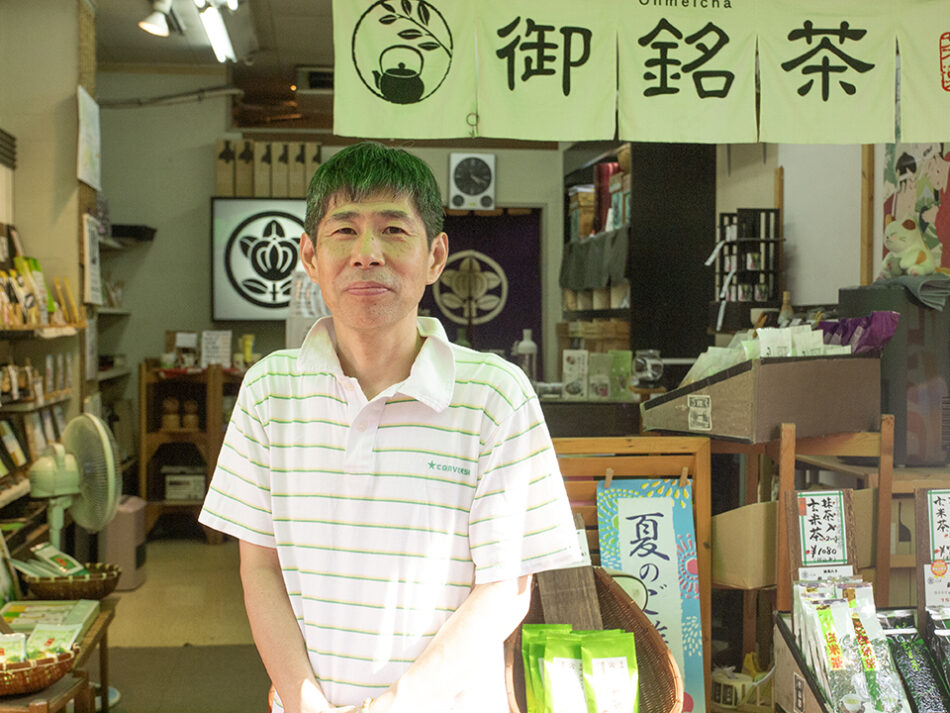 According to Mr. Moritaka Sugimoto, the owner of Tea in Akiyamaen, "Tea brewed in a Kyusu (Japanese teapot) is fresh and rich in aroma. I hope you'll enjoy the deliciousness of tea that you brew yourself. This is also an essential aspect for carrying on Japan's traditional culture. Brewing tea in a Kyusu is truly the essence of Japanese tea appreciation."
Mr. Sugimoto is truly passionate, in addition to being an incredibly kind person, and he made me appreciate his tea even before tasting it.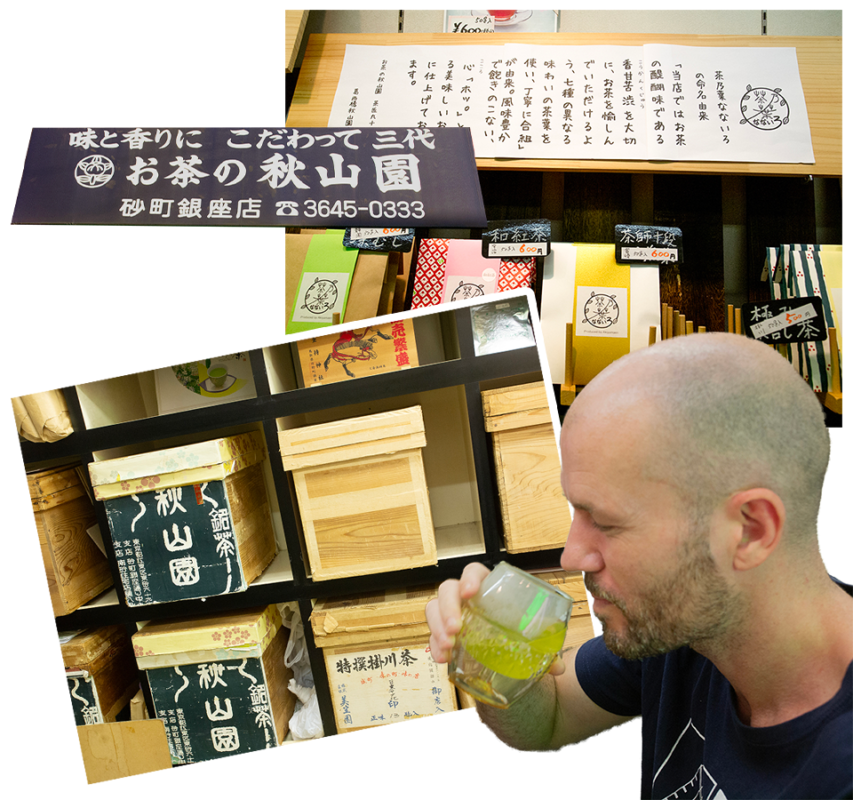 At the beginning of opening their shop in the 1930s, this tea shop first opened within stores that gathered various vendors selling meat, fish, vegetables, and more. Later on, it relocated to its current location, right in the heart of Sunamachi Ginza.
As a foreign national living in Japan, I really feel immersed in old Edo here.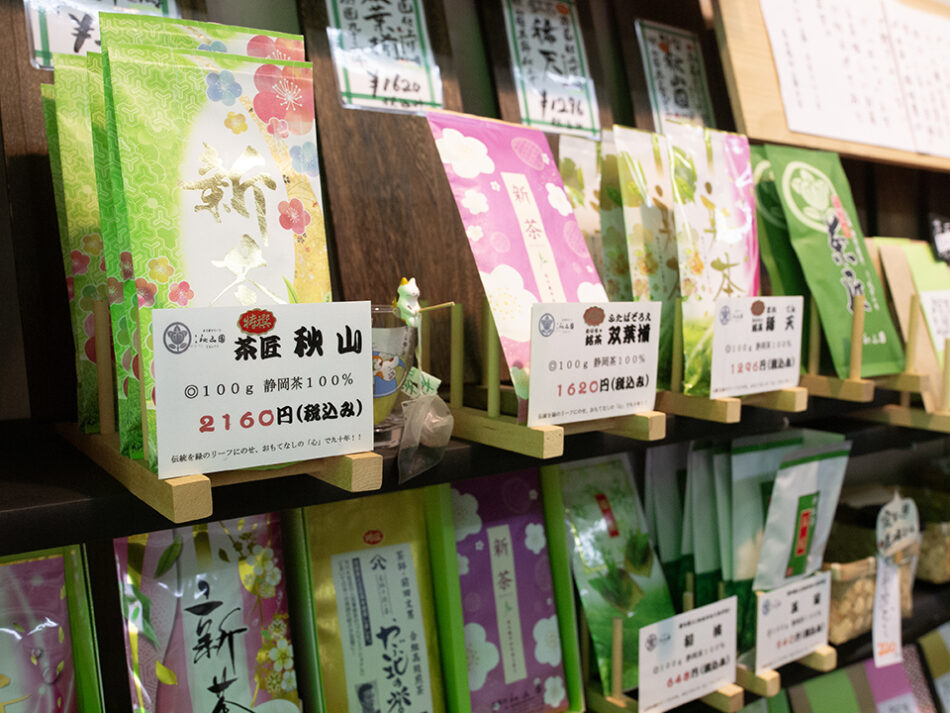 The teas offered by Akiyamaen primarily come from Shizuoka Prefecture. They also supply tea from Miyazaki and Kochi Prefectures. All Shizuoka teas are processed using a technique known as "Gougumi," and then blended uniquely by Akiyamaen for their products.
Mr. Sugimoto mentions, "Tea's flavor greatly varies based on factors like fire degrees and finishing touches. That's why at Akiyamaen, we use a blend of various tea leaves through the Gouguumi technique to create our 'distinctive flavor' rather than relying on a single variety or type of tea leaf."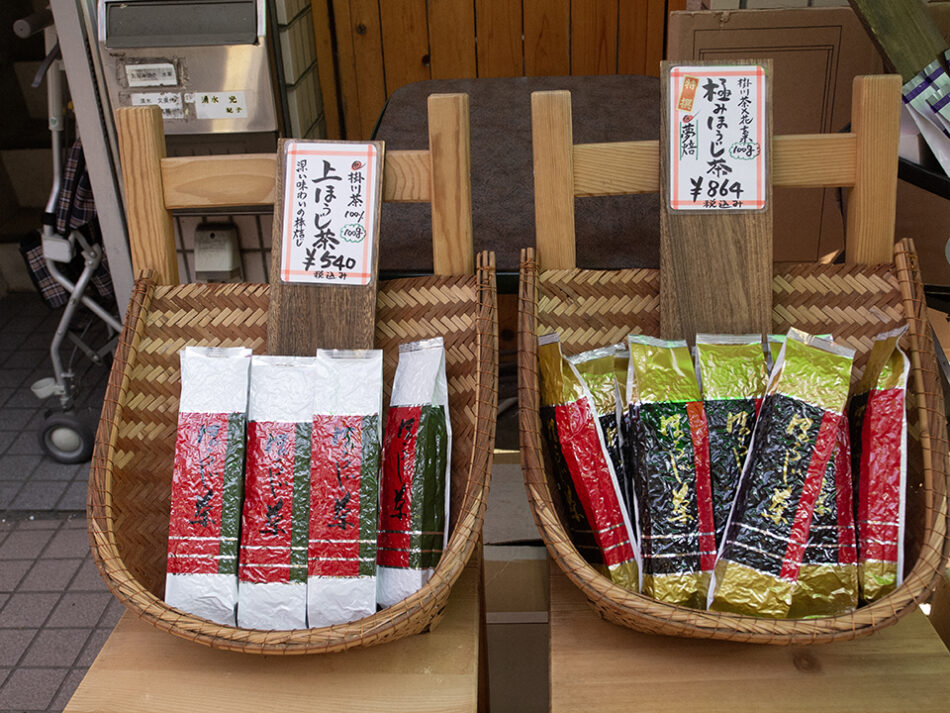 Tea is an agricultural product, so its quality can vary based on the year and season. The Gougumi technique plays a role in maintaining consistent taste while ensuring quality throughout the year. This allows the shop to highlight its uniqueness.
As for me, this authentic technique has sparked my curiosity and made me want to taste various combinations even more.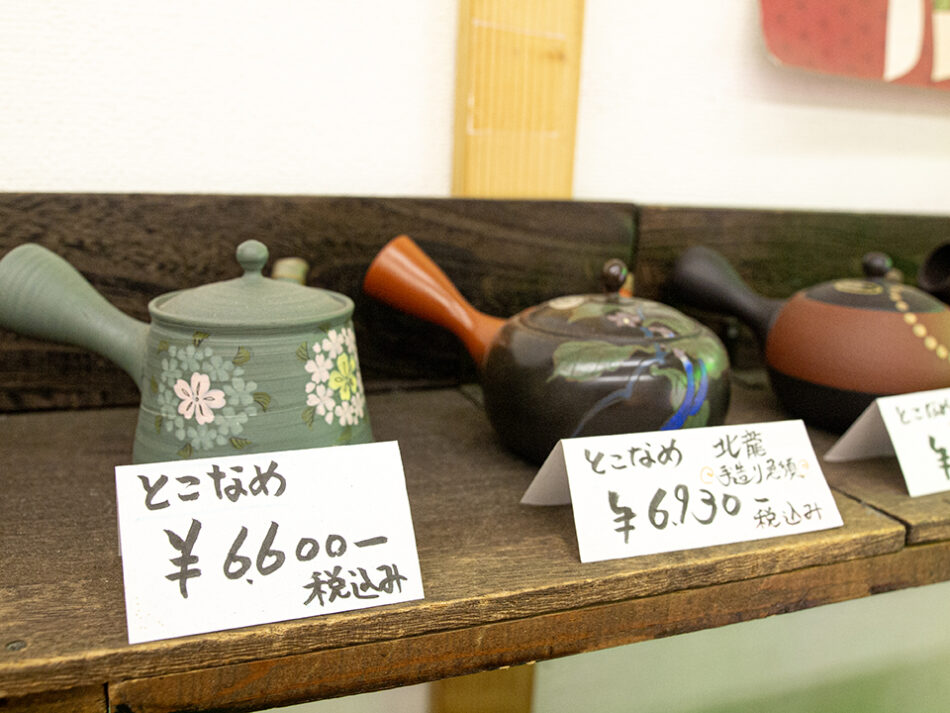 "The world of tea is profound. It's sensitive to the conditions and mood of the day, which sometimes leads me into a maze." says Mr. Sugimoto. On days when he's blending tea using the Gougumi technique, he starts the day by drinking only water in the morning and then tastes each tea leaf individually. From there, he assembles the flavors while considering the balance. He decides on a blend, tastes it, and sometimes it's perfect from the start, while other times he adjusts the blend multiple times to gradually approach the desired taste.
The profoundness of tea reminds me of wine in France, with similar complexity and depth.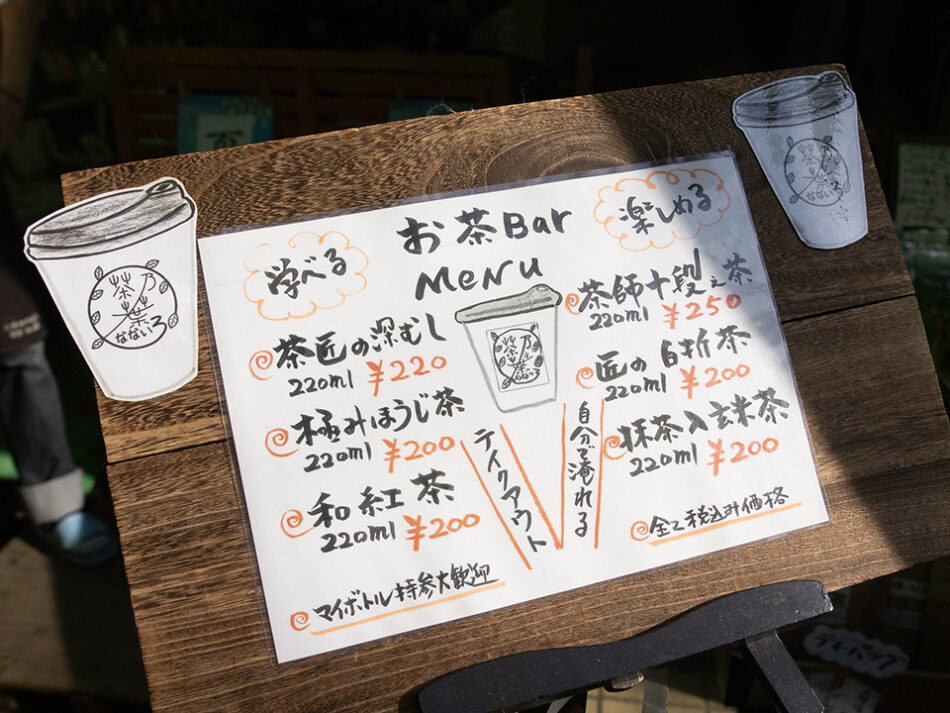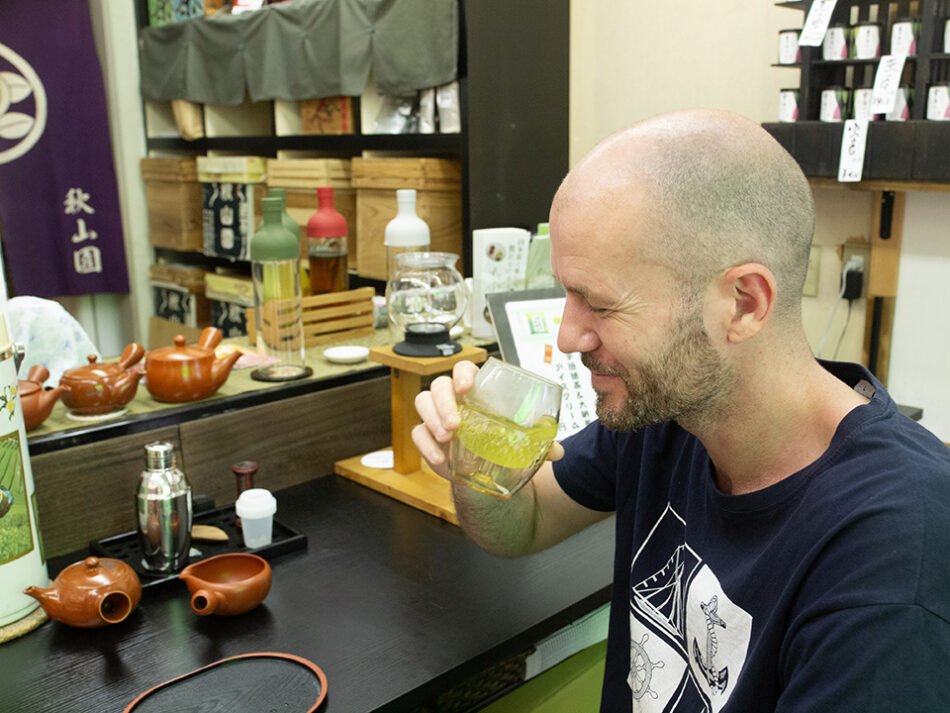 Within the shop, you can also enjoy making your own tea.
The hope of Mr. Sugimoto's to spread more awareness about Japanese tea has materialized into the "Tea Bar," where you can brew your own tea and take it to go. You can select premium tea leaves and actually brew and drink them using teapots or exclusive tea servers. With guidance from Mr. Sugimoto on handling the tools, water temperature, and brewing methods, the aroma and flavor of the tea you brew are exceptional. Once you grasp the techniques, you're likely to have an even more delightful tea-drinking experience than before!
It was the first time I had enjoyed Japanese tea so much! Mr. Sugimoto played a significant role in that.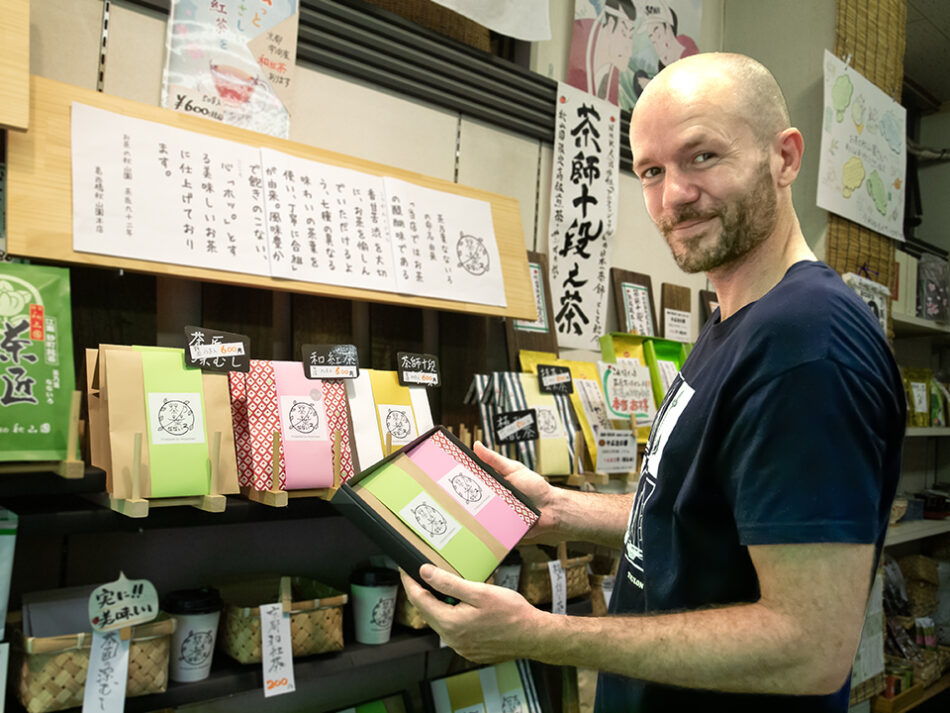 The original designed packaging is also popular as a souvenir.
Mr. Sugimoto himself designed the logo for this popular product. While Japanese teas are often sold in 100g packages, these are conveniently sized at around 50g for approximately 600 yen. This makes it a perfect size for trying out. It is also useful as small gestures and gifts.
It's the kind of gift for the family that I will think about during my next trip to France!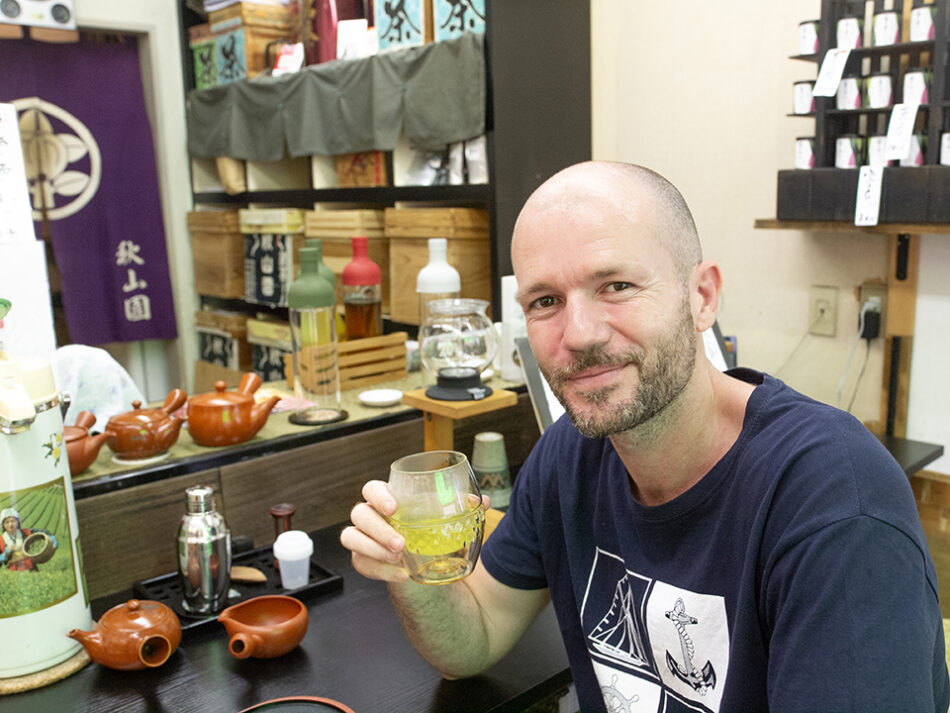 In the present era, people might be more accustomed to buying pet bottled teas from vending machines anytime. However, the experience of brewing and enjoying tea at home is a unique and special moment. When you visit Sunamachi Ginza, make sure to stop by Akyamaen and enjoy a tea talk with Mr. Sugimoto!
I really enjoyed this experience, and when my friends from France come to Japan, I will take them to Akiyamaen to let them experience one of the most traditional cultures in Japan, the tea making.
≪English Article Journalist Profile≫
・Name: Renaud Kittler
・Age: 30s
・Nationality: France
・Hobby: Boxing, Hiking

---
*Information is based on interviews conducted in Jun 2023. Prices, operating hours, etc, might be subject to change. Please be sure to confirm the details at the establishment.
*All prices mentioned in the article are inclusive of tax.