Vintage Treasures and a Relaxed Café Atmosphere at AKARI
Published: September 4, 2020
As the minimalism craze is surging abroad, for the past decade or so, vintage and antique shopping has grown in popularity in Japan. After years of idolising the newest and latest thing, Japanese consumers are starting to look to the past for inspiration and a piece of history.
Located on a quiet side street just 1 minute's walk from Kiyosumi-shirakawa metro station, AKARI is a beautiful antique shop and café, filled with a seemingly endless display of treasures from both Japan and abroad, mainly America and the Netherlands.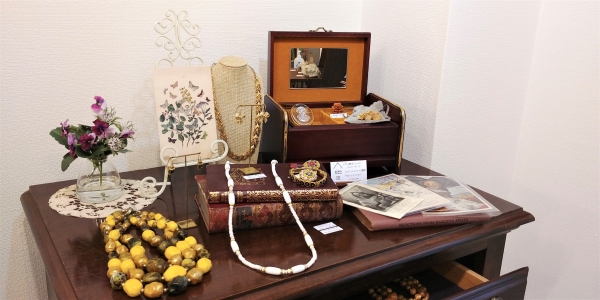 Owner Kyoko Enami, who opened the shop in October of 2019, wanted to create a space that evoked feelings of nostalgia for her customers. "I was inspired by the kissaten (retro Japanese cafés) and wanted to preserve some of the history of this building. It used to be a sharehouse so we kept the Showa-era kitchen as is, transformed the bath into a storage closet, and replaced the tatami with hardwood floors," she explains. The result is a strikingly gorgeous space with an abundance of wood décor, from the cabinetry to the furniture.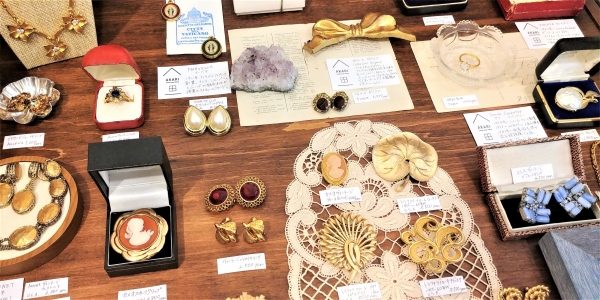 One could easily imagine spending an afternoon chatting with friends and perusing the shop's ever-changing items. "I get most of the objects from vintage and antique markets and enjoy explaining the story behind each of them to my clientele. Lately, because of the pandemic, a lot of people have been stuck working from home, so I'm happy to let people spend some time in my shop and work from here if they'd like. I want to build a relationship with my clients, I want them to feel at home," Ms. Enami explains. And indeed, on this day, AKARI had opened an hour earlier in order to accommodate some regulars.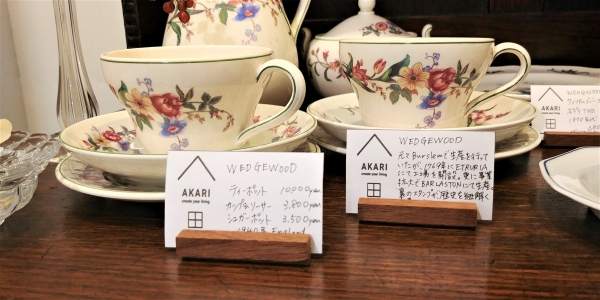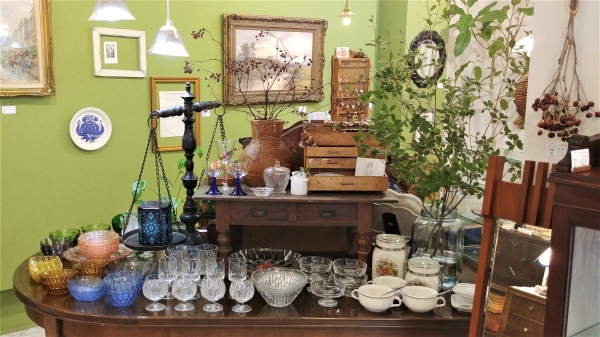 Ever the antique-enthusiast, Ms. Enami also takes requests from her customers, seeking out harder to find items via her network of sellers. Her love for antique and vintage started when she was just a child, "I grew up in Chiba but always loved beautiful old thing. My shop is called 'AKARI' (light in Japanese) because for me, finding that perfect thing shines a light into your heart, and brings you joy," she says, beaming with positive energy.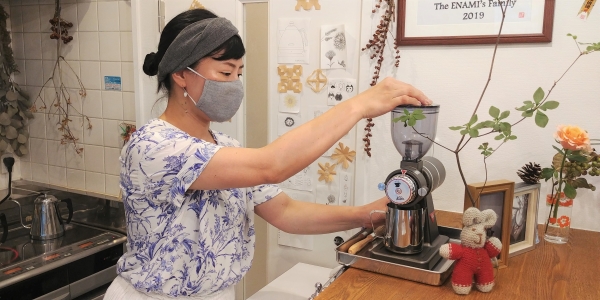 Adding to the shopping experience is the café, serving a selection of drinks and sweets. Non-alcoholic drinks, such as apple juice or cocoa are 400 yen, a coffee is 500 yen, and a café au lait and latte for 550 and 600 yen. During the hot summer months, AKARI is also selling homemade ginger ale, "It's quite popular at the moment and very refreshing!", Ms. Enami insists. For those looking for a tasty treat, you're in luck, AKARI offers an ever changing "original sweet" made in-store and cookies from Nicotto bakery in Fukagawa. Currently on offer is Earl Grey pana cotta, which was silky smooth and paired beautifully with a coffee.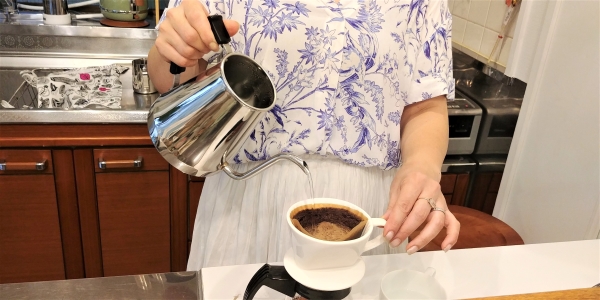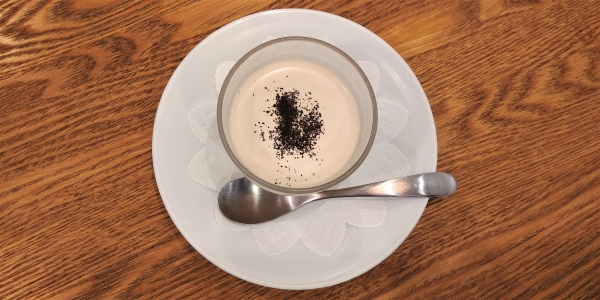 Although a relatively new shop to the area, AKARI is already a favourite destination for a growing base of customers. "We get most of our new customers via word-of-mouth. My clientele is mainly women over 40 and once they come here, they love to tell their friends about it!", she says happily.
So, now that you're in the loop, if you're looking for a quiet respite from the summer heat and a bit of treasure-hunting, AKARI offers you the chance to slow down and to own a piece of history.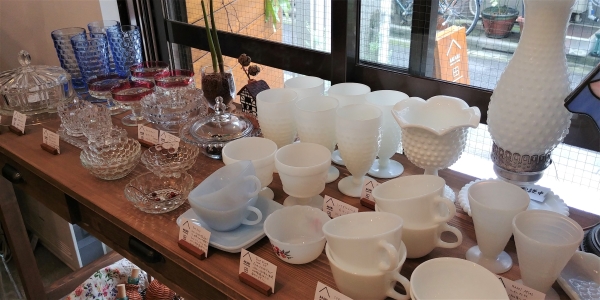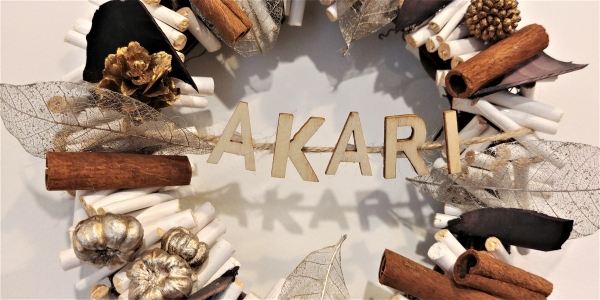 Story and photographs by Jenna Wilson