Dance with English at WILDKIDS
Published: May 9, 2022
WILDKIDS SOL Studio is a recently opened dance studio in Kameido that offers a wide range of classes for kids, adults and even babies. On a recent afternoon we dropped in for a chat with the staff and to watch a class for kindergarten kids conducted in English (Eigo de Dansu).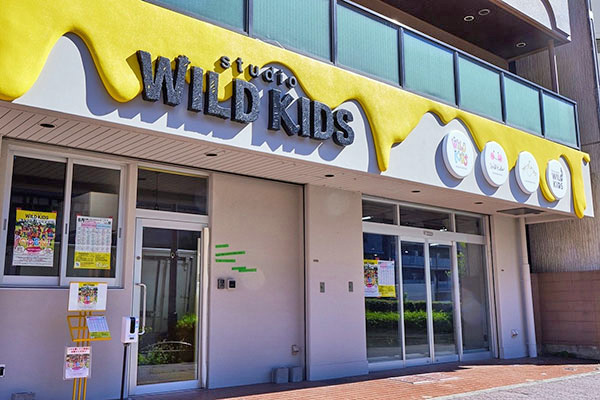 WILDKIDS SOL studio is located right on Keiyo Street, one of the major east-west arteries that connect Tokyo to neighbouring Chiba Prefecture, just three minutes walk from the east exit of Kameido station. You can't miss the bright yellow signage!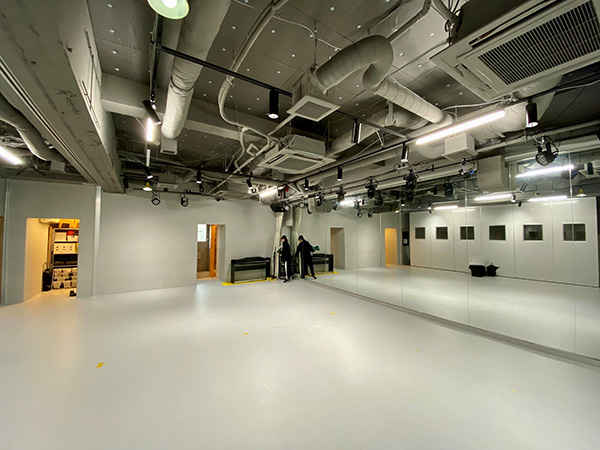 It is, of course, the second studio of WILDKIDS opened in the Kameido area. Previously we had visited the original WILDKIDS CIERO studio just around the corner near Kameido Suijin station, where we marvelled at the astounding energy of both the kids and teachers of the acrobat class. The new space is surprisingly large; previously it had been a nursery school and was extensively renovated by the owners, who also installed a 15cm thick dance floor.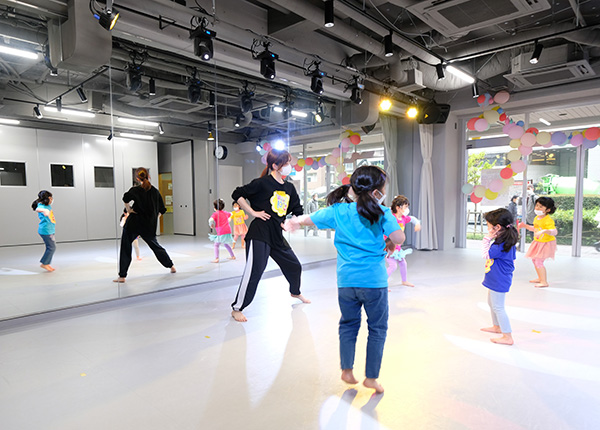 WILDKIDS SOL studio offers a variety of dance genre classes such as hip hop, k-pop, jazz, kids dance and jazz hip hop for kids aged from 3 to 15. There are also jazz dance classes for adults, yoga classes and eurhythmics classes for mothers and babies (ritomiksu in Japanese) too, all taught by professional dancers and instructors. There's even a vocal class for budding singers!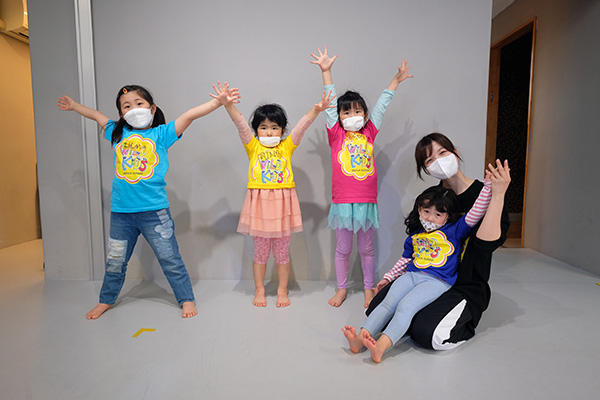 On the afternoon we visited the programme was a dance class in English for young kids taught by Yuri Sensei (all instructors are known by either their first name or nickname), with four children aged between three and seven. Professional dancer Yuri began dancing as a child herself, then studied dance in New York and San Diego before working at a well-known theme park. She also holds English language teaching licences for both Junior High School and High Schools in Japan!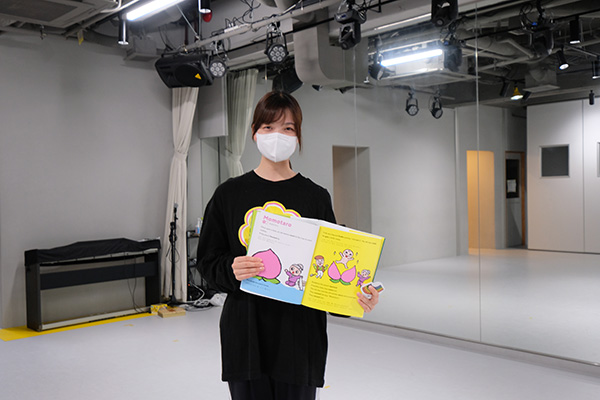 "I'd always liked kids and wanted to combine language study with dance," she said, as she explained how she met Satomi Sensei, the owner of WILDKIDS, who wanted to open eurythmics classes at the studio (Yuri is a qualified eurythmics instructor too). The Dance In English classes grew out of that original plan and are now a mainstay of Monday afternoons at the SOL studio.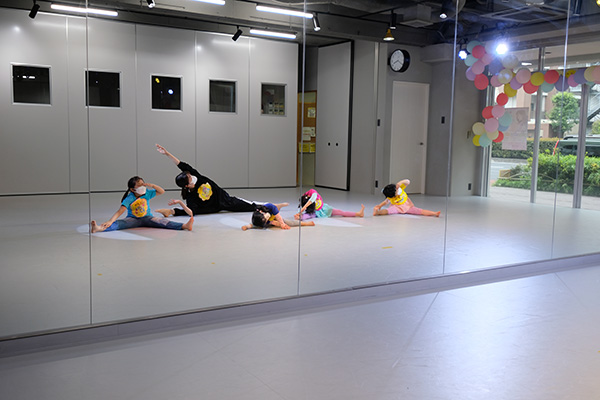 Yuri chatted and played with the children before beginning the class, which lasts for an hour and is full of activity. First there was some preliminary jumping to warm up, followed by a good 15 minutes or so of stretching.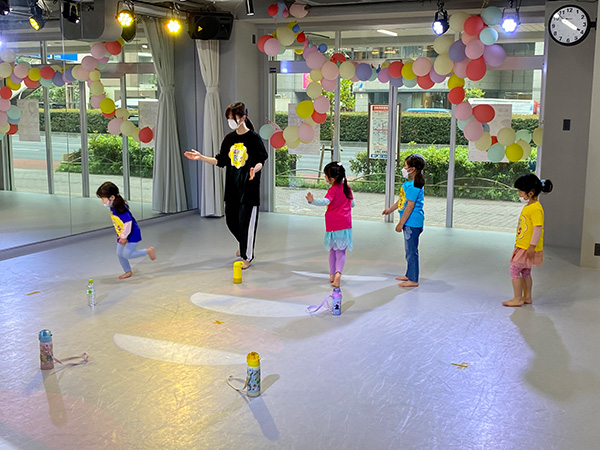 The next section involved the children running in time to the music. "Just run," said Yuri, giving instructions in both English and Japanese. This was followed by skipping and clapping, running backwards and hopping both forwards and backwards, all in time to the music. After a quick water break there was an animal quiz in English, which led into the kids practising animal movements around the floor.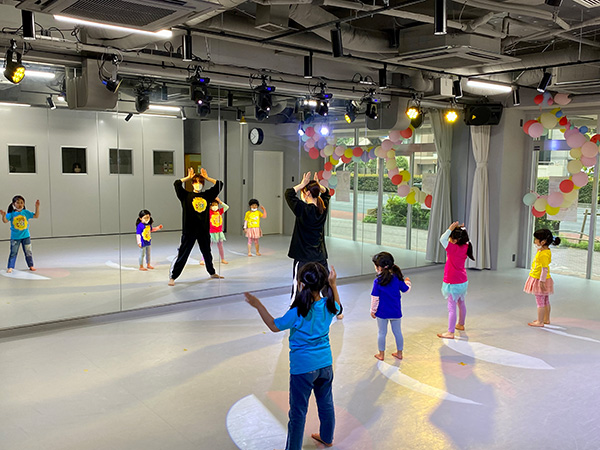 Yuri then shouted out the names of animals (Panda! Bear! Zebra! Dog!) and the kids raced around impersonating them. It all looked great fun and the kids were having a blast.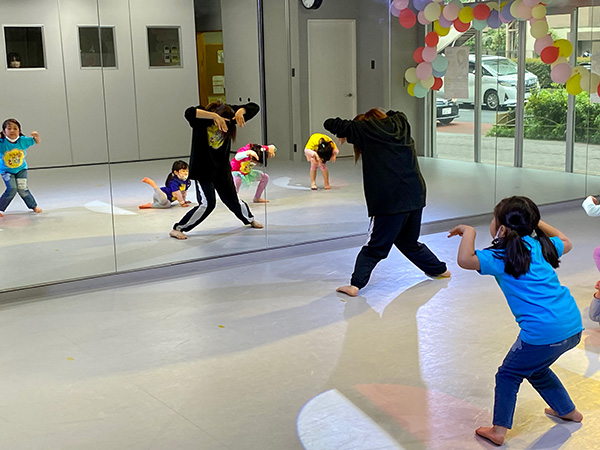 After around 30 minutes of these exercises and another water break the kids concentrated on the "rabbit dance" routine they were learning. Yuri took the kids through the steps slowly and with great patience, paying close attention to those who were becoming tired while continuously encouraging them. It was a great class, expertly taught.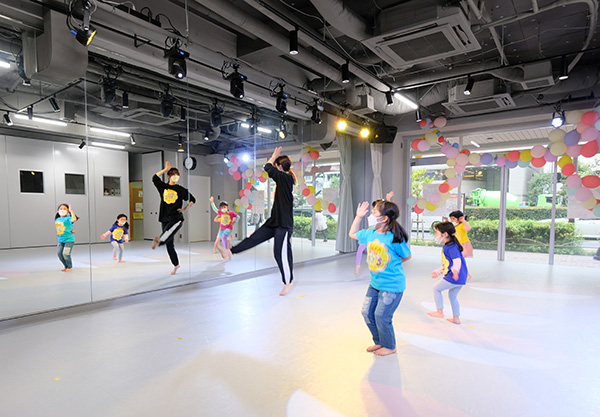 The facilities at WILDKIDS SOL studio are excellent and there's even a small kitchen, left over from its days as a nursery school. Parents and guardians can view the class from windows set into a partition that can be removed to increase the floorspace even further.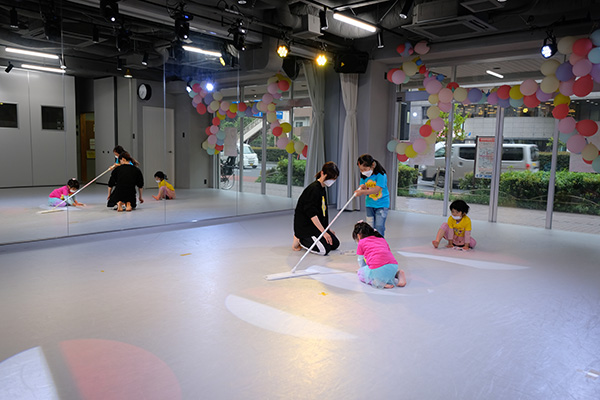 After each class the kids tidy up by themselves, brushing and wiping the floor clean.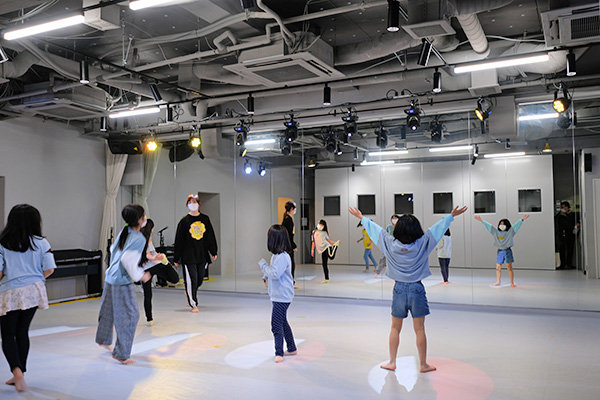 After the Eigo de Dansu class for the nursery school kids there was another class, also taught in English by Yuri, for elementary school children aged from six to nine. The schedule for SOL studio can be found here. Prices are very reasonable and visitors who show a Kotomise coupon when they attend a trial lesson can enjoy the next lesson for free. That's a great offer! If you're the parent or guardian of young kids in the Kameido area, why not drop in to WILDKIDS?
Story and photos by Stephen Spencer