The "Soul" of Yakitori Resides Here
Published: August 30, 2017
If you're a lover of Japanese food, you're probably familiar with yakitori—that humble dish of skewered grilled chicken so beloved for its affordability, convenience, and of course, unmatched taste.
Yakitori is sold everywhere, but those in the know will tell you there's a world of difference between supermarket yakitori and those made at a yakitori bar. And if you're in Koto City, one of the places you need to hit up is YAKITORI APOLLO.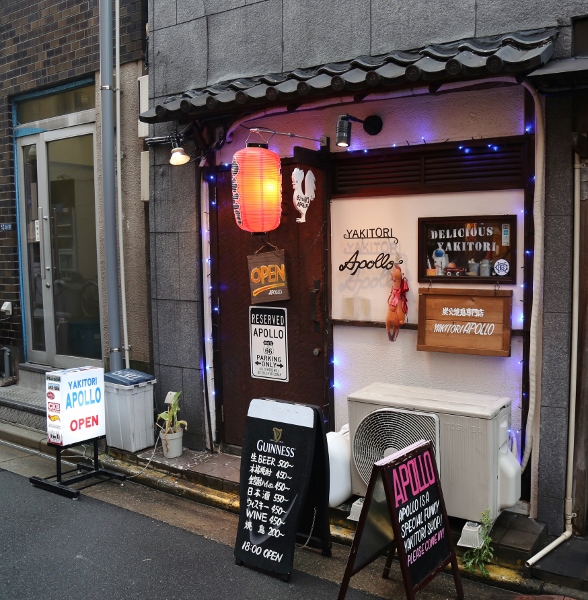 In Monzen-nakacho, Eitai-dori Street appears to be the life of the party, until you discover the many side streets branching away from it. Ducking into one of these will require a bit of courage, but take heart, and you shall be rewarded.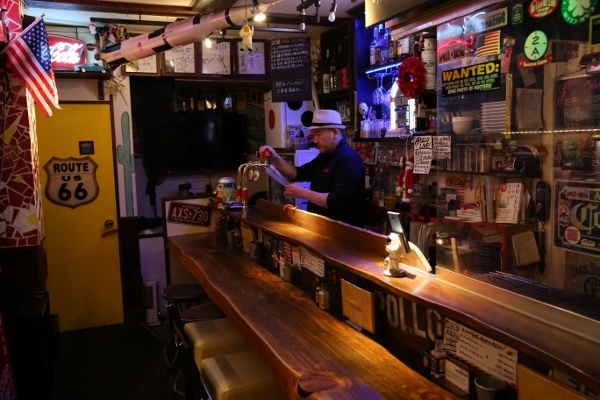 APOLLO is a small establishment, but it makes a big impact. The inside is decorated American-style, with ample bottles of whiskey, drawings of classic automobiles and references to the rocket, Apollo 13, decking every nook and cranny.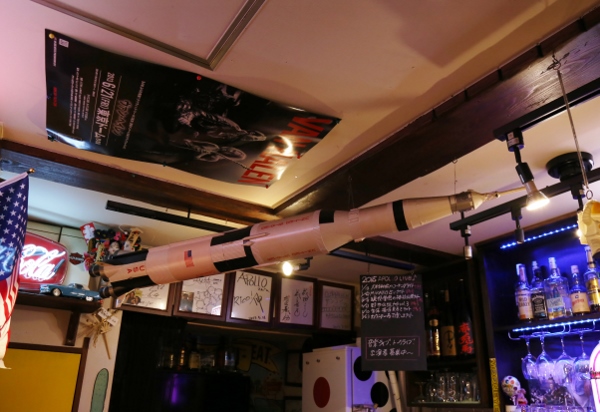 "I was born in the same year that Apollo 13 was launched," says owner and yakitori chef, Mr. Yanagisawa (commonly called "Yana-san" by the regulars).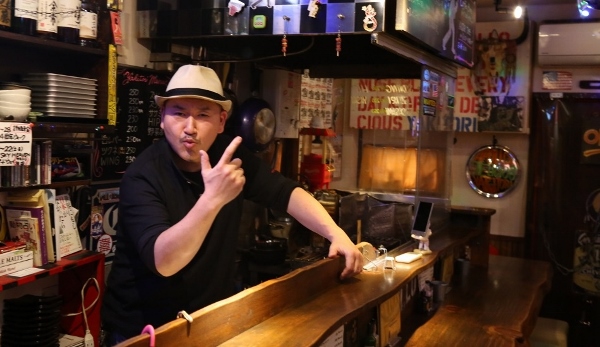 Despite his tough exterior, Yana-san is extremely personable and service-minded. His charisma has drawn people from all walks of life to his store in the 5 years since its establishment, many of them becoming regulars after getting a taste for his yakitori and the warm, companionable atmosphere of APOLLO.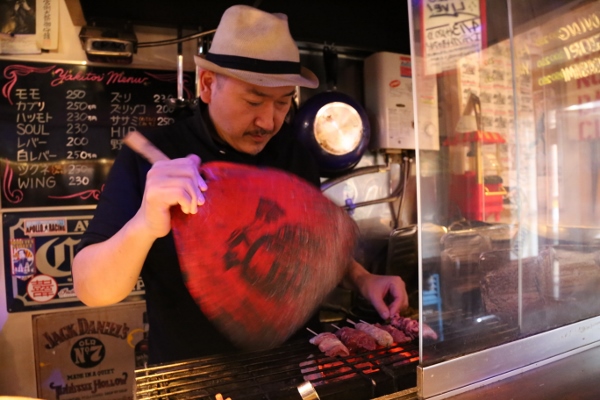 For those who've not had yakitori in Japan, the menu might seem confusing. That's because yakitori is comprised of every part of a chicken's body, including organ meats. So you'll have your thighs (momo), wings (teba) and breast (mune or sasasmi depending on the part), but also liver (reba), gizzard (sunagimo) and heart (usually called hatsu, but for some reason named "soul" at APOLLO, which is kind of awesome).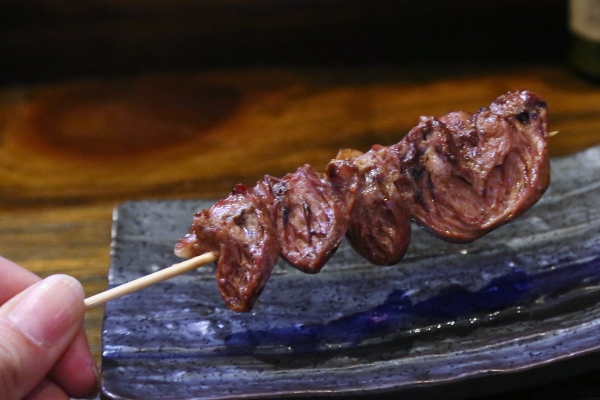 "The key is not to overcook the meat, and the only way to do that is to make sure you get the freshest meat possible," says Yana-san. This means everything is cooked somewhere along the line of medium-rare, each piece a tender perfection.
If you're feeling adventurous, you can leave the menu choice up to Yana-san, who will serve you whatever he feels is the best of the day. For those who want to play it safe, you can always start with some thigh and breast meat first before making your way through the menu. If you're not sure what an item is—feel free to ask! Yana-san is an avid English-learner and will be happy to converse with you.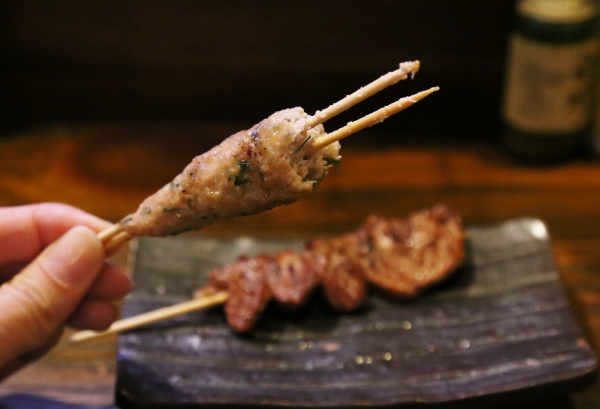 Personally, I think a must-try is the tsukune—chicken meat balls—served in one, generous-sized baton at APOLLO. It's soft, juicy, and seasoned impeccably. When you eat it cooked right off the grill, the taste is pure heaven.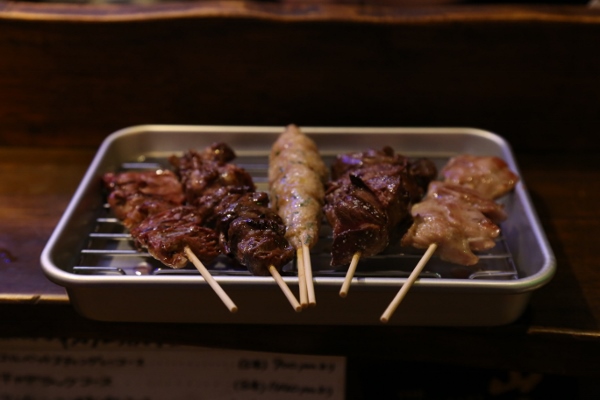 APOLLO has certain rules to follow: everyone has to order at least 5 yakitori, and 2 drinks (both alcoholic and non-alcoholic options are available). This is not hard to do, and given the size of the yakitori, often enough to fill you up.
Most people though, I noticed, order far more after their first round. The yakitori here is addictive!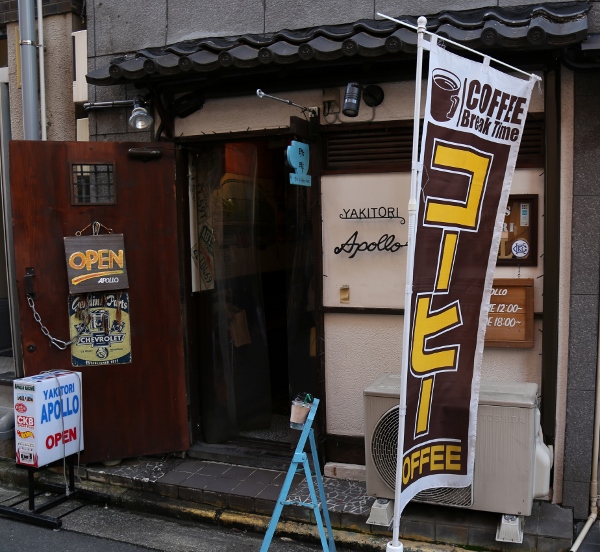 For the vegetarians (who bravely stuck through this article with me), you can still enjoy APOLLO if you come during the day. The yakitori bar transforms into a café between the hours of 12:00~16:30, serving ground-on-the-spot Brazilian coffee that is then hand-dripped carefully, alongside fluffy, warm hotcakes (Japanese pancakes).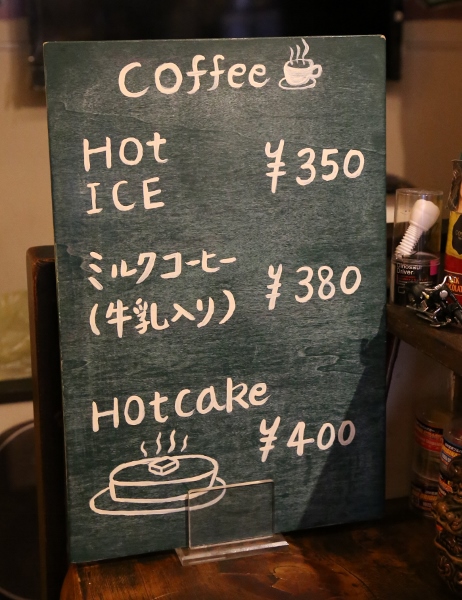 In fact, coffee (with or without milk) and hotcakes is the only thing on the menu—but what they lack in variety, they make up for in quality.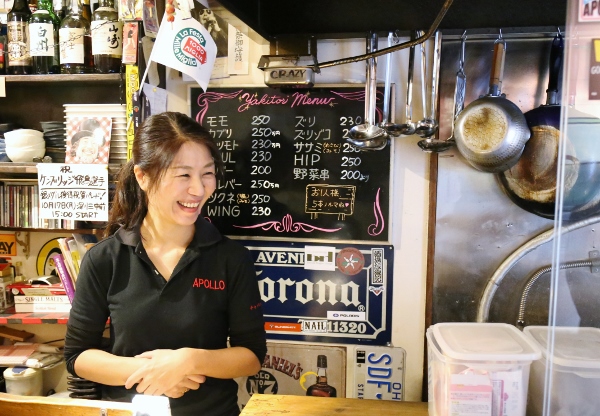 The one who runs Café Apollo is Ms. Kyoko Kunisada, who is just as friendly as Yana-san. She makes every hotcake from scratch upon ordering (no pre-made batters here!), ensuring the freshest taste.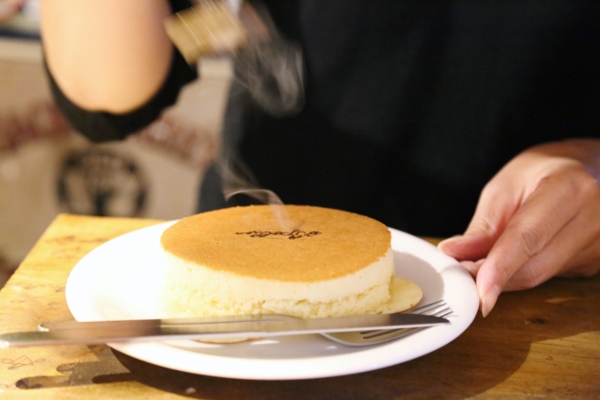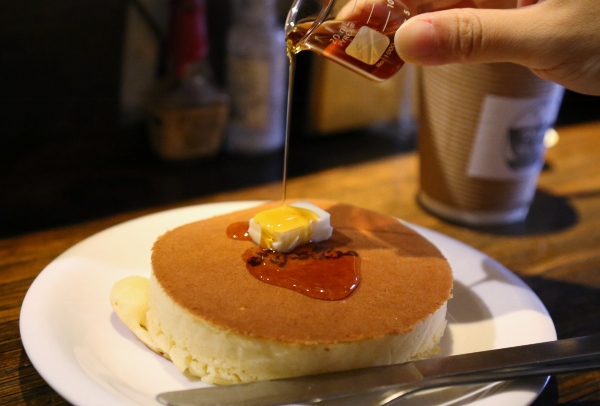 Whether you come during the day or at night, APOLLO is a stimulating experience. The rocking visual, friendly chatter and delicious food will no doubt continue to convert customers into regulars as the store moves into its sixth year and beyond. Maybe that's why they call that one menu item "soul"—it would seem to me, at least, that the soul of yakitori, and all that's best of Koto City's cozy, unassuming friendliness, can be found at YAKITORI APOLLO.
Story by Xianru Shen(Koto City Office Coordinator for International Relations)