Toyocho Open Terrace Barbecue!
Published: December 22, 2021
Residents of and visitors to the Toyocho area of Koto-ku are both surprised and delighted to discover they now have an open terrace cafe and barbecue centre just five minutes from the station, and a stone's throw from City Hall. But don't be looking around for WILD & RAW at street level, because you won't find it!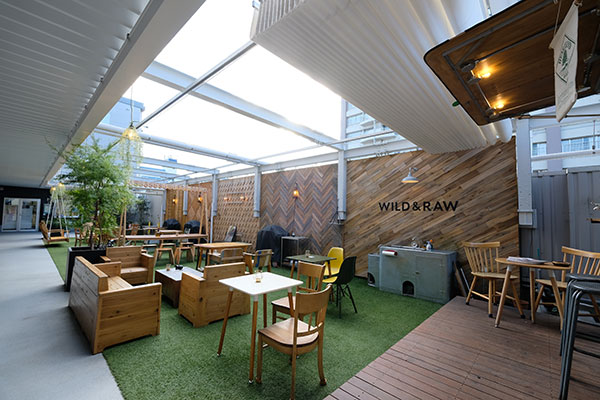 WILD & RAW is located on the third floor roof terrace of the FaMil Building, home to VIP Tennis School and Paraiso Toyocho, which also boasts a large supermarket on the ground floor, together with a car and bicycle park. The retractable roof is strong enough to repel all but the heaviest rain, while the artificial grass and wooden deck create a pleasant outdoor ambience. Traffic noise is inaudible; sitting here for a few minutes, you can easily forget you're in the middle of one of the world's busiest cities.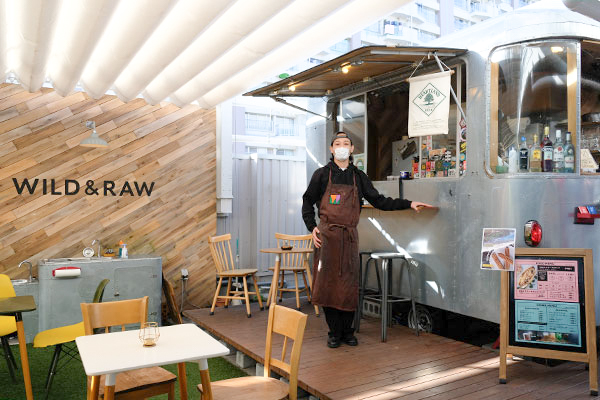 At one end is the dining car, presided over by Mr. Keita Sato.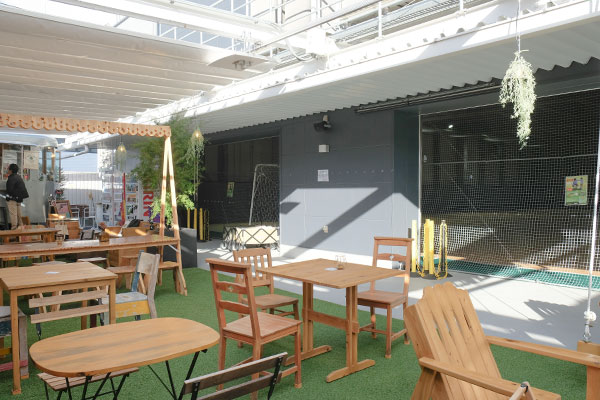 While to the right are the indoor futsal courts, which also host large scale yoga classes. The tennis school is upstairs, making WILD & RAW a perfect location for apres-sports lunch, coffee break, or full-scale barbecue.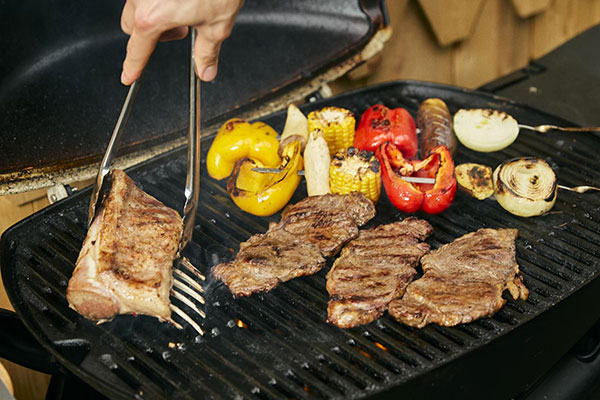 The barbecue system is straightforward; simply make a reservation, specify a starting time, the number of people, whether you want drinks and so on. Not only can customers turn up empty-handed but there's little worry about weather thanks to the covered roof. Up to 12 people can use one of the three grills at the same time, for a maximum of 36 for all three.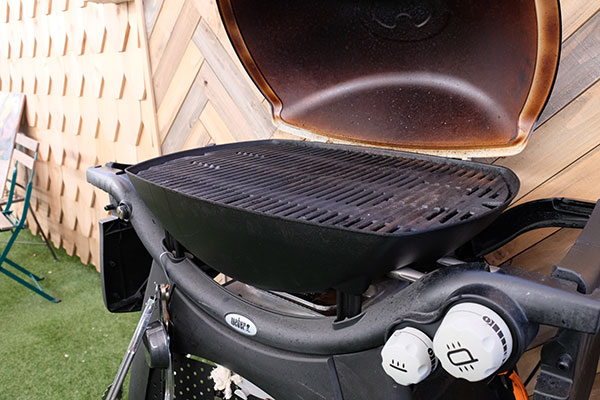 The barbecue pits at WILD & RAW are genuine American classics. The menu features a Standard Course for 2,200 yen per person that consists of special coleslaw, sausage on the bone, homemade pizza, cajun pork, and chicken thighs marinated in white wine. Customers must order one set per person, but can buy anything else they'd like from the supermarket on the ground floor.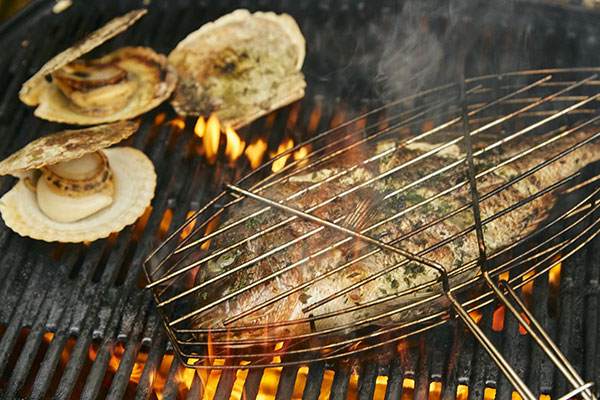 Whether it's fish and seafood.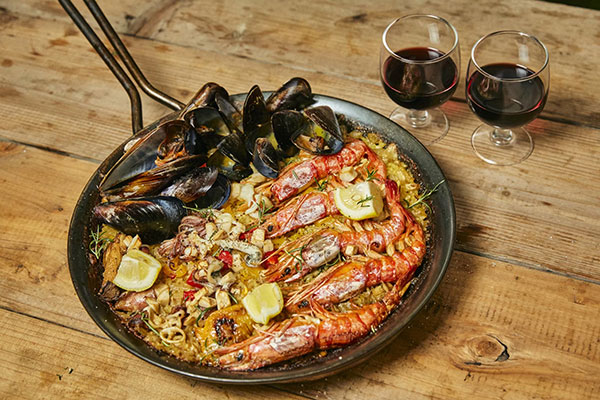 Or paella! The Standard Course may vary depending on availability or season.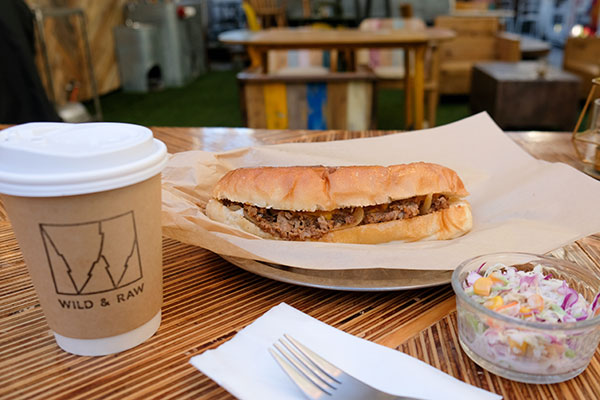 While the instant-barbecue is a brilliant idea for groups, WILD & RAW offers a terrific lunch alternative for those in the know: a variation on another American classic, the Philly Cheese Steak sandwich. The meat is seasoned with a special (and secret) spice mix, while the bread, specially created for WILD & RAW by a major bakery, is halfway between a burger bun and hot dog roll.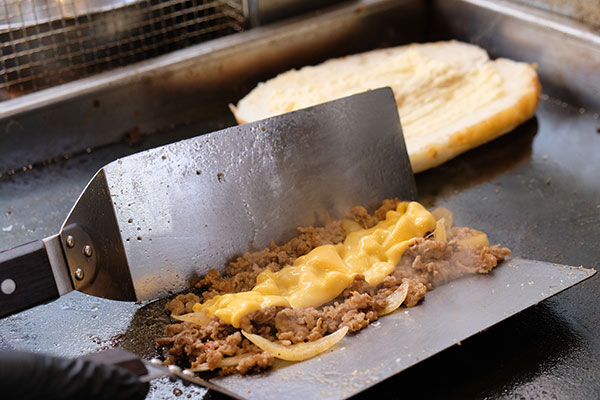 The meat is quickly cooked on the teppanyaki hot plate, then the cheese is added. After the cheese melts it's transferred to the hot dog-style bun, liberally covered with mayonnaise, which was gently toasted on the hot plate.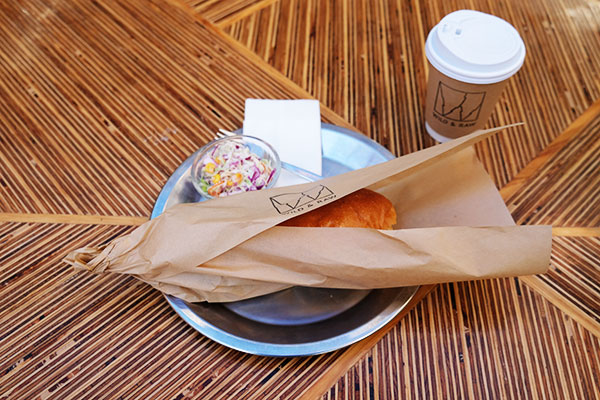 The Philly Cheese Steak Sandwich is available at 940 yen by itself, but on weekdays between 11:30 and 14:00 it's available as part of a set for 1,100 yen including tax, together with a bowl of coleslaw and a cup of coffee. The set can be ordered to take out as well.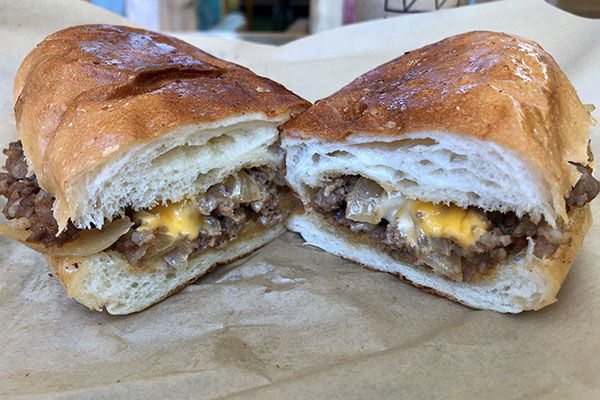 The sandwich was delicious: juicy chopped meat lightly spiced with a Cajun-style blend, melted cheese and excellent bread. Very tasty, surprisingly filling and fine for young kids to eat. On a pleasant sunny day this would make an excellent outdoor lunch; the coffee was really good as well.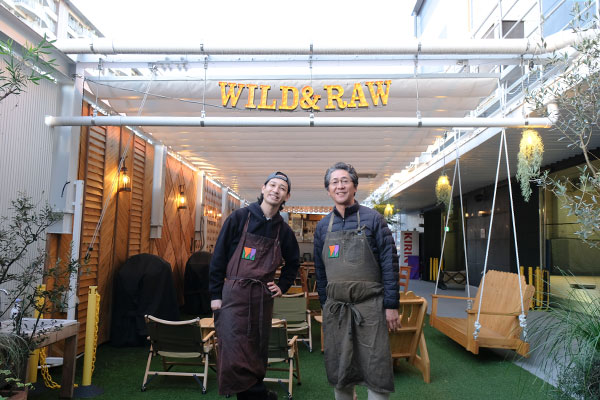 WILD & RAW'S owner Mr. Watanabe, an outdoor life and camping enthusiast, pictured here with manager Keita Sato, has a host of ideas for how to use the space. "We want it to become a kind of local community hub, available for rent to groups or individuals for all kinds of events; things like local residents group meetings, flea markets, workshops, limited-time pop up shops and more," he explained. "We're planning to install a projector and large screen to enable public viewing parties of major sports events, for example."
Please contact WILD & RAW if there is some event you'd like to discuss.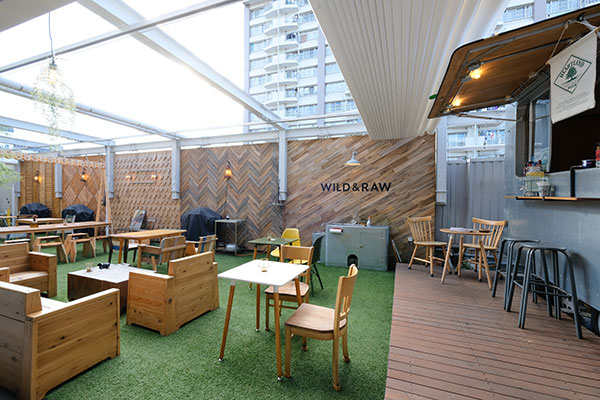 WILD & RAW is great for kids too, as they can roll around on the artificial grass to their hearts' content. Whether your purpose is a huge barbecue event, a tasty lunch out of the office, a quiet afternoon coffee break in the sunshine or a gabfest with friends, WILD & RAW have it covered. And they serve drinks in the evening too!
Story and some photos by Stephen Spencer